One enthusiast's love affair with the "Truck from Hell"
THE YEAR WAS 1990. With the sport truck craze in full swing, GM decided to offer a factory fast/performance pedigree pickup to the public to appeal to the enthusiast with a heavy right foot and a need to haul and tow. The 454 SS was born and filled a niche with a power packed ½ ton, short wheel base truck that hadn't exited GM assembly lines since the 70s. Its rounded, modern day body lines, 454 SS badging and graphic package, distinctive and sinister egg crate grille and chrome sport wheels combined with the torque monster under the hood made the "Truck from Hell" a force to be reckoned with. Production ran from 1990-1993 with just a mere 17,000 trucks hitting the streets across the country. Fast forward 28 years, and the 454 SS trucks are rarely seen and highly collectible with price tags that warrant a double take.
SRIYANTHA WEERASURIA HAS SUCCESSFULLY ASSEMBLED THE ULTIMATE TRIFECTA OF 454 SS PICKUPS. THE "TRUCK FROM HELL" MADE HISTORY WHEN GM INTRODUCED IT TO THE PUBLIC NEARLY 30 YEARS AGO."
Sriyantha Weerasuria from Austin, Texas, has developed a love affair with the 454 SS trucks and currently has three in his collection preceded by approximately 20 over the years. Like most gearheads, Sriyantha's cam shaft thumping passion came from his father who introduced him to the world of power and speed at the ripe young age of 14. Today Sriyantha is the owner and operator of Elite Motorsports in Austin, Texas, and turned the tire frying passion of his youth into a successful business where he spends his days buying and selling high-end exotic cars such as Porsches, Lamborghinis, Ferraris and BMWs. With more than 30 years in business, Sriyantha has been able to live his passion fueled by a lifetime of experience behind the wheel of everything from Trans Am's to exotics and of course his coveted 454 SS trucks.
RED 1993 454 SS
Kicking off the 454 SS collection is Sriyantha's red 1993 454 SS, which he purchased new in Austin and drove daily until 2000. The low 24,000-mile truck underwent some updates in late 2000 with the addition of big block 502 from Scoggin' Dickey Parts Center in Lubbock, Texas. Stuffed with a forged crank and rods, a Comp Cams hydraulic roller camshaft, aluminum ported and polished heads and topped with an Edelbrock intake manifold and Holley 850 Double pumper carburetor, this tire-roasting big block gets with the program. An MSD ignition lights the candles while Hooker 2-inch headers, 3-inch custom stainless exhaust complete with Flowmaster mufflers produce the requisite rumble. An upgraded 4L80-E transmission with a 2500 Stall speed converter hooked to an aluminum driveshaft delivers the 648 horsepower and 610 ft-lbs of torque to the factory 14-bolt rear end loaded with 4.10:1 gears. Griffin Metal Shaping in Austin set the truck down right with a 4/6 drop complete with a flip kit and C-notch out back and Belltech drop spindles and QA1 coil-overs up front. Setting off the slam are 20×8-inch front and 20×10-inch rear American Racing Grey Spoke Torque Thrust II wheels mounted on P245/40ZR20 front and P295/40ZR20 rear Yokohama skins.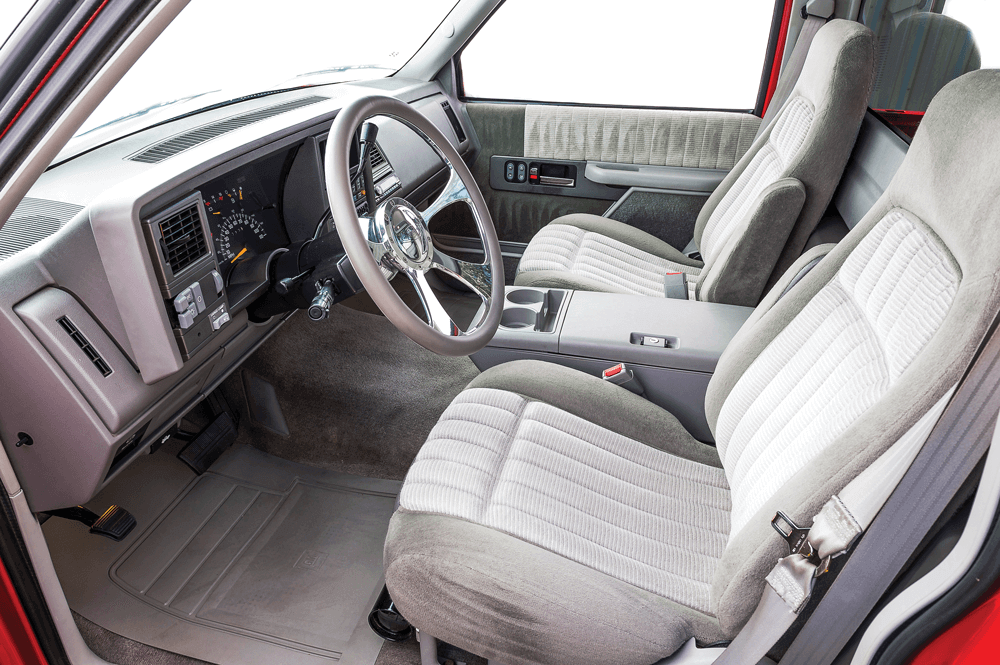 For cruising tunes Sriyantha went with an Alpine head unit, JL Audio 1000-watt amplifier, MB Quartz speakers in the factory locations and two 10-inch subwoofers behind the seat. Friend Nathan Gonzales installed the spine tickling beats in the SS' cabin.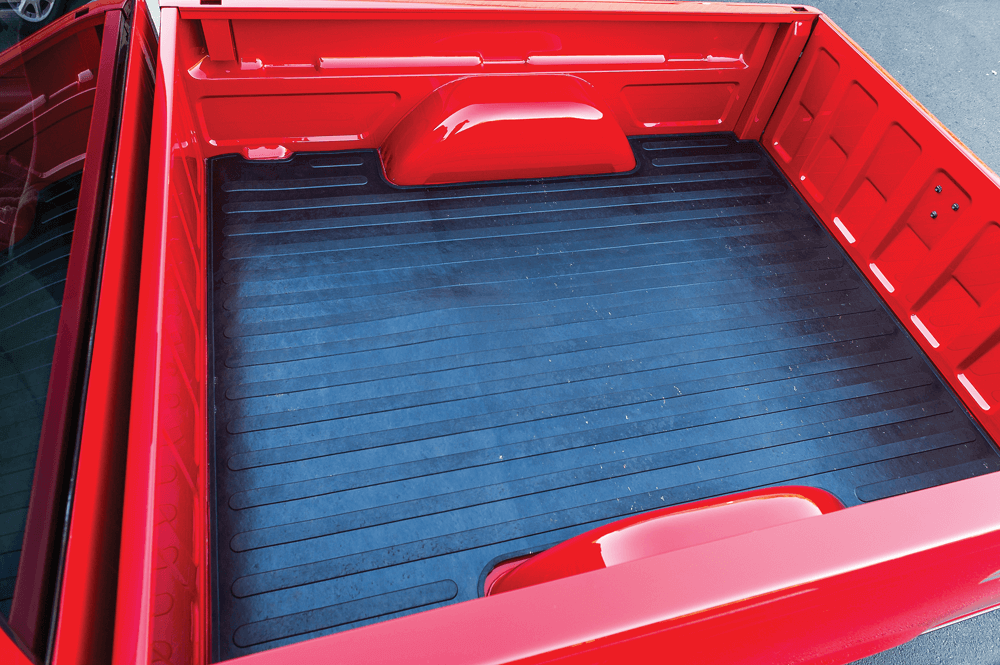 ALL-BLACK 1992 454 SS
The second truck in Sriyantha's 454 SS line-up is an all-black 1992 model that he took to another level. Purchased in 2014 from the original owner's family after he passed away, the truck took about a year to complete. What separates this truck from the pack? Well, Don Hardy Racing built the 408-cubic-inch LS, for starters. DHR assembled a wicked LS with a forged crankshaft and 4340 rods and a custom grind camshaft with 238-232 duration and 622-612 lift. A Cloyes timing chain ensures proper rotation while CNC ported LS3 heads keep the pavement stomping aluminum mill breathing properly. Topping the tire blazing powerhouse is a 102 MM Holley LS3 modular high ram intake fed by a Precision 6766 turbo charger pushing up to 27 pounds of boost. Bosch 95-pound injectors ensure proper fuel delivery. Dual electric fans and an aluminum radiator keep things cool while custom built headers feed a custom built 3-inch stainless exhaust capped with Magnaflow mufflers.
Pushing out 840 rear-wheel horsepower and 800 ft-lbs of torque the truck is an absolute beast and surprises more than its fair share of supercars on the road. Transferring all of this neck snapping power to the ground is a GM 4L80-E transmission stuffed with a 2800 stall converter and shift kit.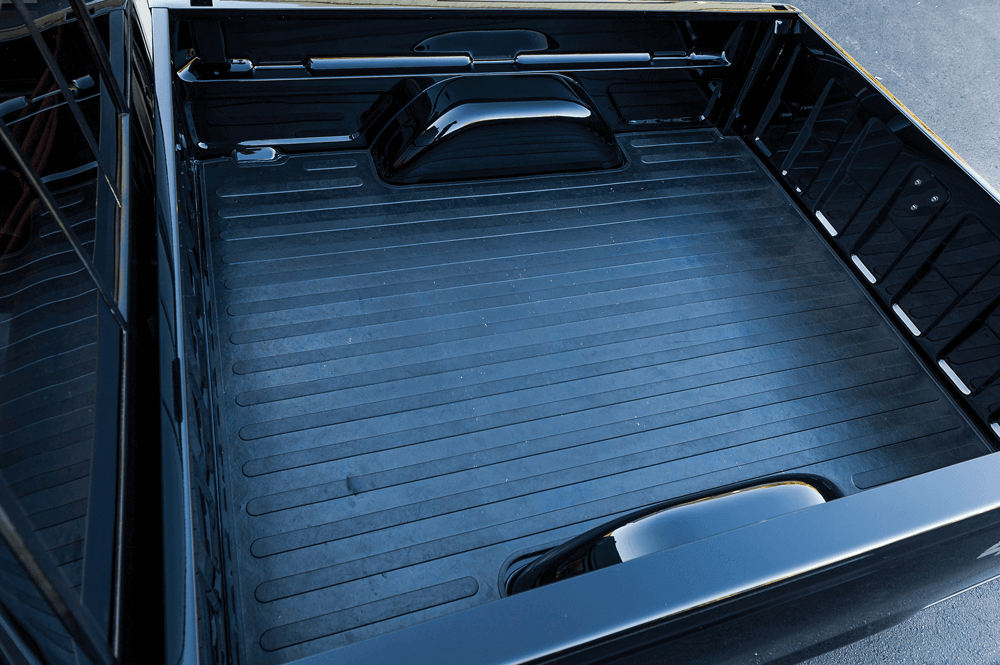 Adjusting the stance to the proper altitude is a combination of Belltech spindles and QA1 coil-overs and a rear frame C-notch all done by Griffith Metal Shaping in Austin, Texas. Tackling the tarmac under this hard-hitting muscle truck are Boyd Coddington Timeless 5 billet wheels mounted on Nitto P245/40ZR20 front and P295/40ZR20 rear rubber. The factory GM 14-bolt rear end with 3.42 gears is still intact and takes abuse from the pavement blistering LS. This truck had 7,000 original miles on it when Sriyantha purchased it, and it now has 7,800 miles on it. These trucks do get driven, but extra care is taken to keep the odometer levels in check!
WHITE 1993 454 SS
The third and final 454 SS truck in Sriyantha's stable is a 1993 white 454 SS which is one of 88 produced by GM in white. Ultra-rare, it is the most mildly modified of the bunch. Purchased from the original owner in August of 2015 the truck had 12,000 original miles on it when Sriyantha brought it home.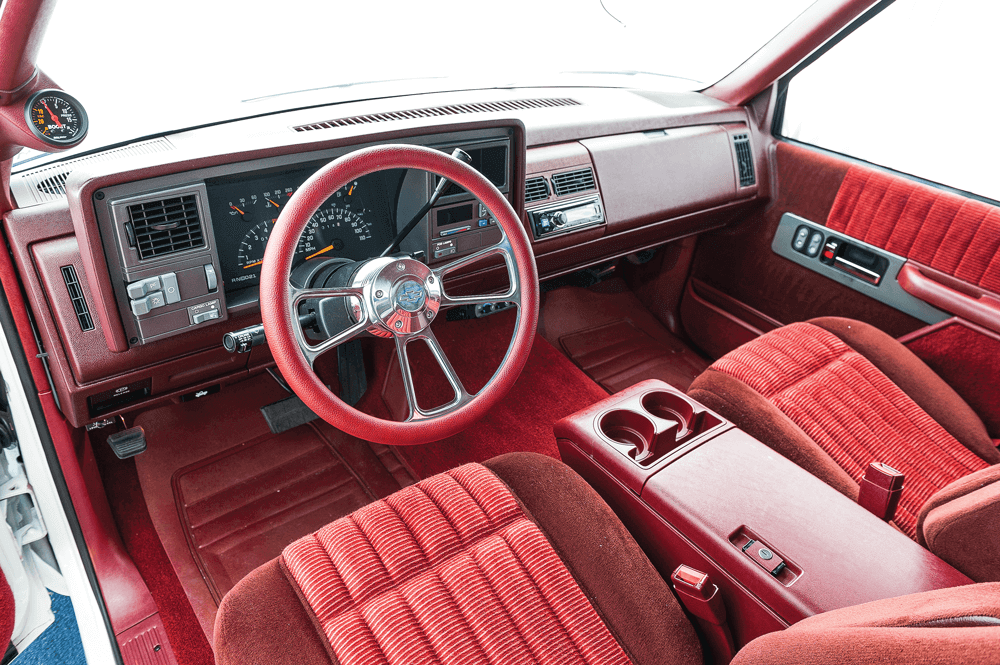 The first order of business was to adjust the stance. Griffith Metal Shaping in Austin installed Belltech dropped spindles and springs, and QA1 coil overs to enhance the stance and handling. The rear frame rails were C-sectioned by GMS and a flip kit installed to get the trucks backside down to the proper altitude. All said and done, the truck plummeted 5 inches up front and 7 inches out back, barely hovering over the 20×8-inch front and 20×10-inch rear American Racing Torque Thrust II wheels mounted on P245/40ZR20 front and P295/40ZR20 rear Yokohama rubber.
For power goodies Sriyantha installed a Whipple supercharger pushing 8 pounds of boost complimented by Headman shorty headers feeding dual flowmaster mufflers. The factory 4l80-E transmission and GM 14-bolt rear end handle throttle and gear commands when Sriyantha takes this factory-fast 454 out to stretch its legs. A custom audio system featuring Alpine and MB Quartz components pushes beats through the cab for those impromptu cruises or highway throttle blasts.
"TRUCK FROM HELL" TRIFECTA
Sriyantha Weerasuria has successfully assembled the ultimate trifecta of 454 SS pickups. The "Truck from Hell" made history when GM introduced it to the public nearly 30 years ago. We're glad to see Sriyantha is keeping that history alive with these well-preserved pavement blistering pickups.