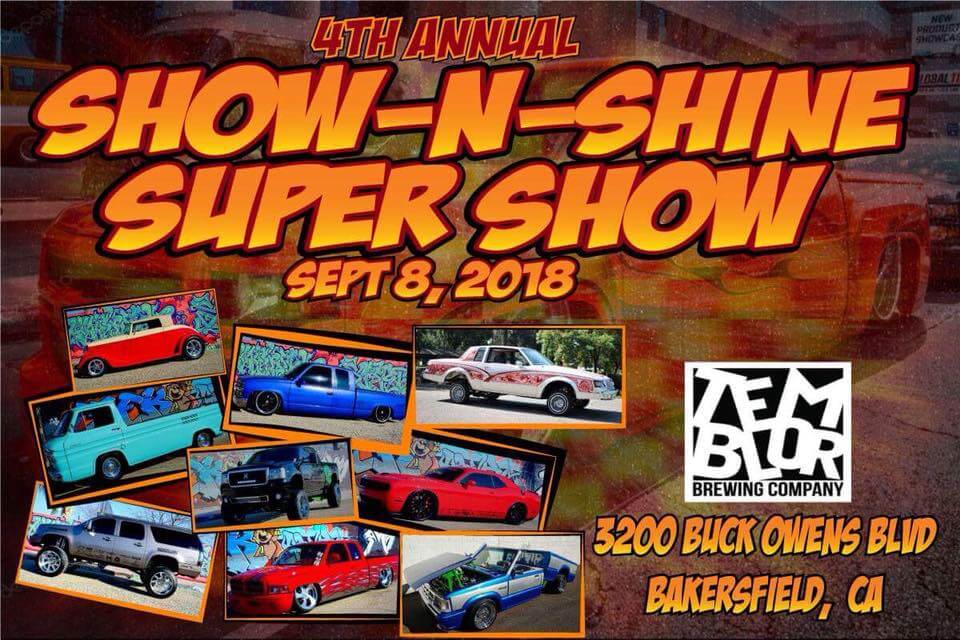 Sept 8th – Show-N-Shine Supershow
Bakersfield, CA
Hosted by KC Events. This is the 4th annual event with show classes for just about everyone! Have questions? E-mail adam@socialgription.com or call (661)303-6373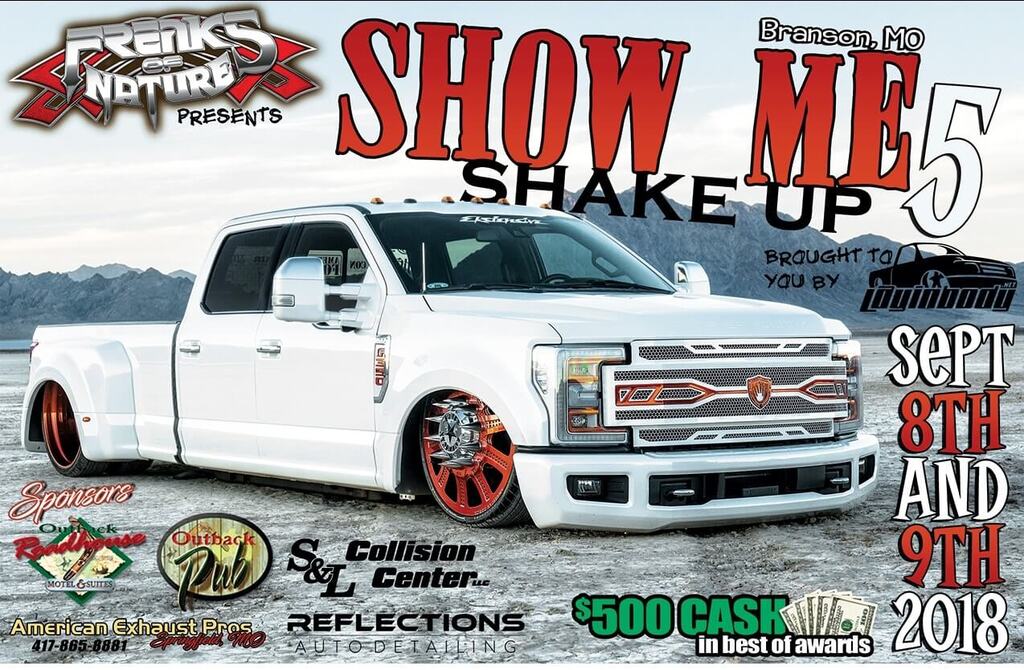 Sept 8-9th – Show Me Shake Up
Branson, MS
Presented by Freaks of Nature, this 5th annual event is handing out $500 cash to the top three vehicles in attendance, and $100 each for Best Truck and Best Car. Best Overall vehicle will take home $300! Lots of prizes and lots of fun! On-site hotel is the Outback Roadhouse, with rooms reserved for the show at special rates. Check out the official Show Me Shakeup 5 Facebook page for more info.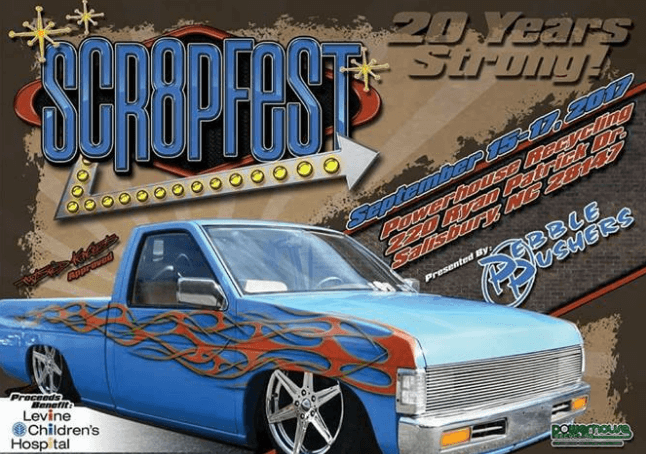 Sept 28-30th – Scr8pfest
Newton, NC
Presented by Pebble Pushers, at the Hickory American Legion Fairgrounds. Proceeds benefit the Levine Children's Hospital. Top 50 and specialty awards in tons of classes, not to mention vehicle limbo, a dragging contest, an coverage by Street Trucks! For more info, visit www.pebblepushers.com.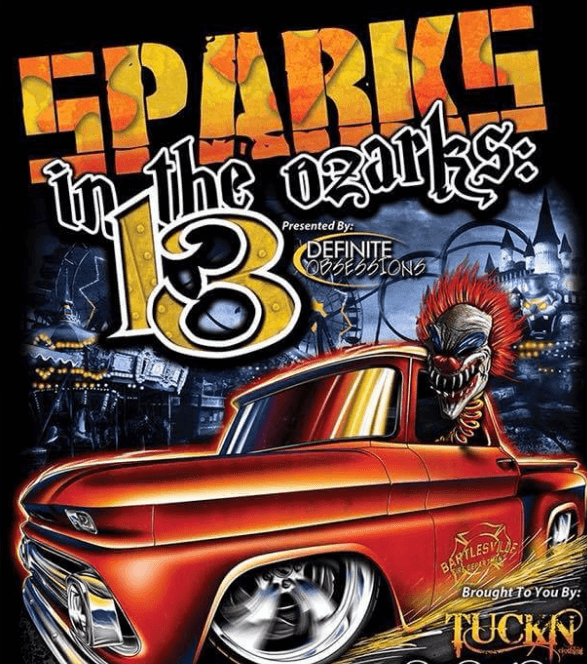 Sept 5-7th – Sparks in the Ozarks
Noel, MO
Presented by Definite Obsessions at the River Ranch Resort, this year's event will feature a parts swap meet on Saturday, as well as a costume contest, chug contest, and legal drag session. Lots of classes and specialty awards! Get more info at sparksintheozarks@gmail.com or visit the event's Facebook page.
Sept 13-14th – Slamfest
Tampa, FL
Mini Madness presents another round of Slamfest, to be held at the Florida State Fairgrounds! There's never a dull moment, at Florida's biggest truck and car show is always jam-packed with eye candy of all sorts. Tons of prizes, audio competitions, and even a bikini contest for Grandpa! Cross one more off your bucket list, and get more info at www.minimadness.com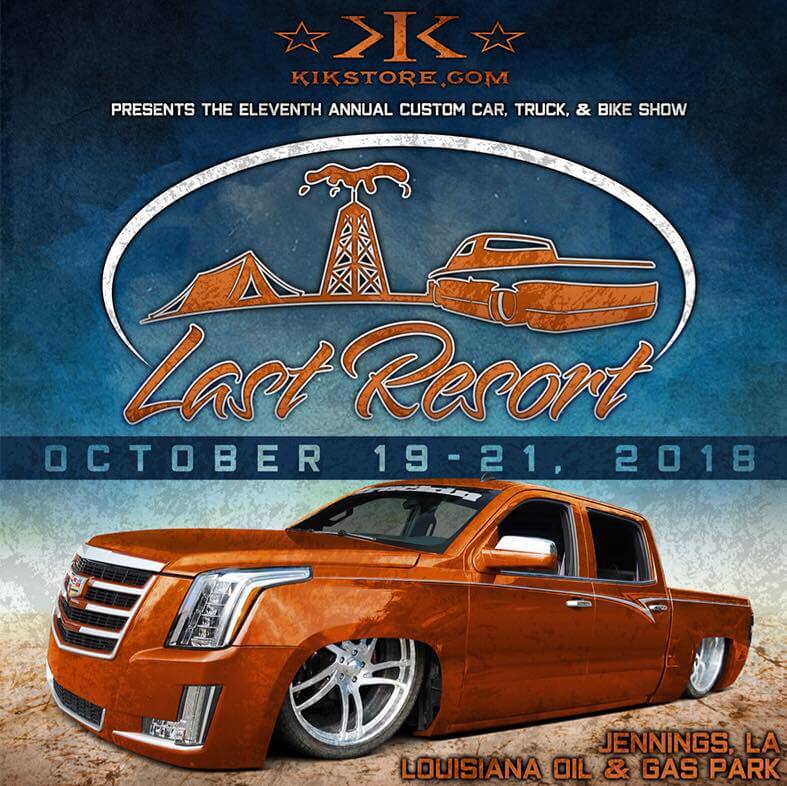 Sept 19-21st – Last Resort
Jennings, LA
Louisiana's fastest growing custom truck, car, and motorcycle show is once again being held at the Louisiana Oil & Gas Park. Lots of awards and discounted gear and parts at any of the many vendor booths at the show. For more info, go to www.lastresortshow.com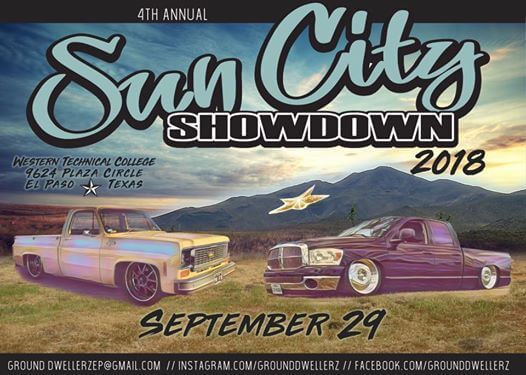 Sept 29th – Sun City Showdown
El Paso, TX
Ground Dwellerz presents its 4th annual event, held at Western Technical College! Stay up to date by checking out the Sun City Showdown Facebook page.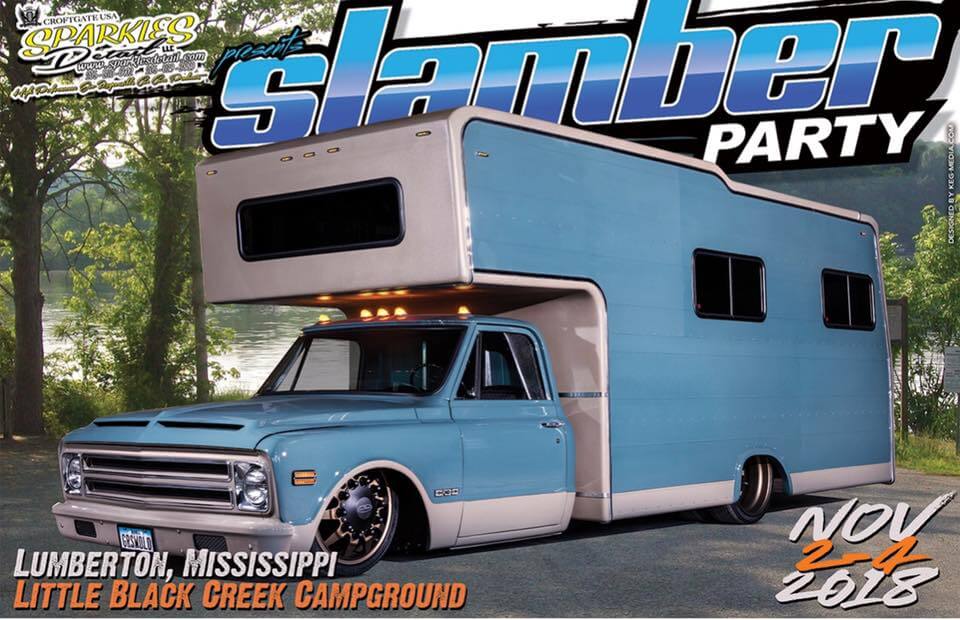 Sept 8th – Slamber Party
Lumberton, MS
Hosted by Louisiana Car Shows, and to be held at the Little Black Creek Campground and Park. Bring your grills and coolers, and either camp or rent one of the available cabins! Activities will include a soap box derby, cornhole tournament, BBQ cookoff, zip lines, club games, and a live worm eating contest! For updates, check out the Slamber Party 2018 Facebook page.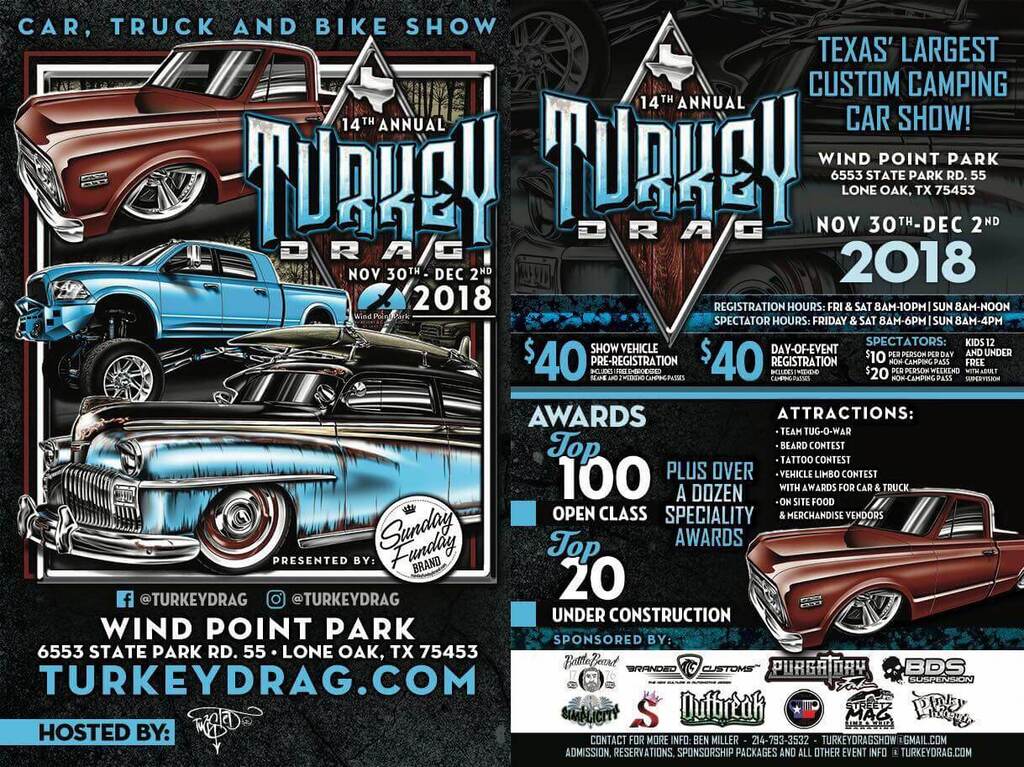 Sept 8th – Turkey Drag
Lone Oak, TX
Fourteen years in the making! Held at Wild Point Park, this is Texas' largest custom camping vehicle show! Top 100 awards, plus Top 20 Under Construction awards and more than a dozen specialty awards! Check out the team tug-o-war, beard contest, tattoo contest, vehicle limbo, on-site food vendors, and merchandise vendors! It's like 100 pounds of show stuffed into a 20-pound sack! More info at www.turkeydrag.com.