New Street and Off-Road Selections for 2023 
 Nothing changes the looks and ability of a truck like a fresh set of wheels and tires. Whether you're simply looking to replace the factory-equipped OEM wheel and rubber setup for more stylish everyday rolling gear, preparing for show season, or upgrading in the name of better traction in all terrains or handling at the track, look no further. We've searched high and low for options that are ideal for all of these relatable scenarios. 
While there is never a shortage of wheel and tire options to choose from at any given time, we chose to wait until the conclusion of SEMA 2022 to assemble this year's rolling roundup. Pickup trucks have proven to be one of the most popular showpieces at this worldwide unveiling of custom builds comprised of the latest products to hit the aftermarket, and every one is sporting upgraded wheels and tires of some sort.
With the growing interest in off-roading and overlanding comes an influx of all-terrain-type tires that not only look far more aggressive than stockers, but also perform much better on non-paved ground. When paired with a set of new ruggedly styled wheels, these combinations serve as ideal additions to trucks still sitting at factory-ride height, but look even better when added to pickups with leveled and lifted altitudes.
For those who prefer to keep their truck looking mean and clean on asphalt, there are also lots of new street-minded wheel and tire options to sort through.
From classic-truck projects to modern daily driven pickups, you'll be sure to find exactly what you're looking for here.
VF553 Wheel 
When it comes to attractive wheel selections that will make your truck build that much more appealing, consider the VF553 wheel from American Racing. It is available in 17- to 20-inch diameters with plenty of width options for that perfect staggered fitment. These particular wheels can be further custom-tailored to ensure they will slip right into place in every build scenario.
American Racing
831-290-6514
www.americanracing.com 
Bandera 2-Piece Forged Wheel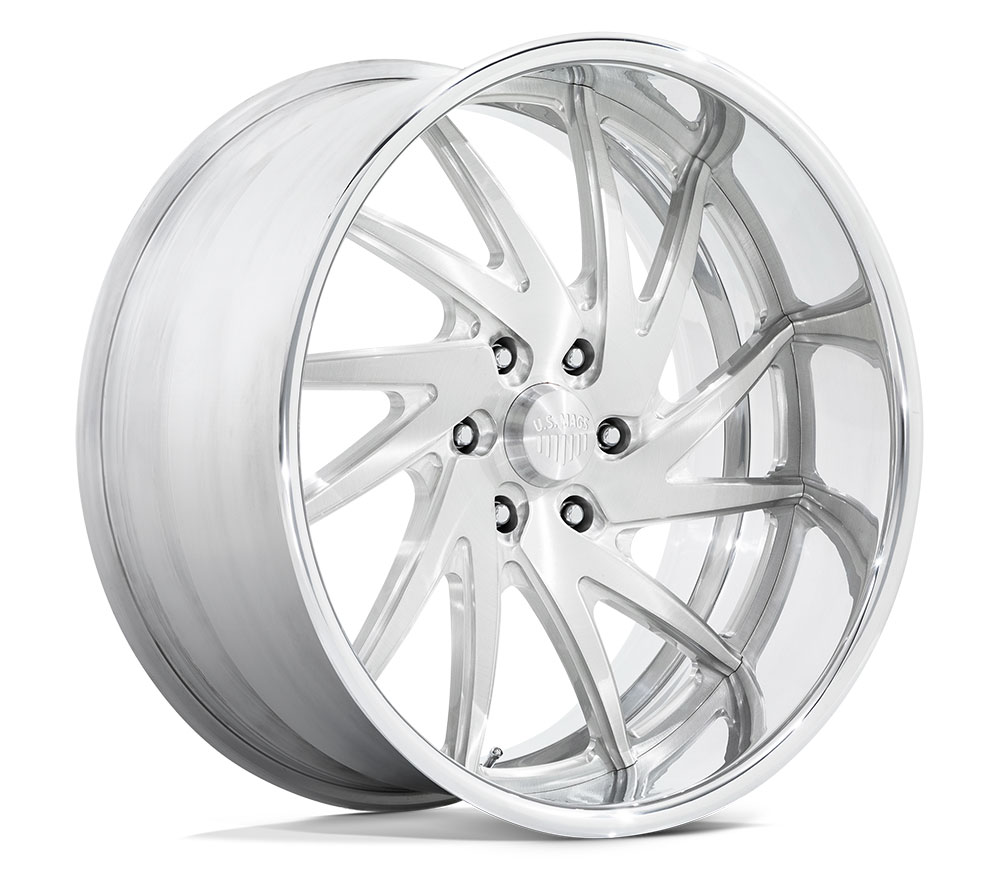 U.S. Mags has a reputation for great-looking, high-quality wheels that fit well with modified classic and modern pickup trucks alike. The Bandera 2-piece wheel is yet another example, as it is available in 17- to 28-inch diameters, with width and offset options to fit many truck types and suspension heights from bone stock to slammed on the ground.
U.S. Mags
831-290-6514
www.us-mags.com 
7N13 Derange CCSD Wheel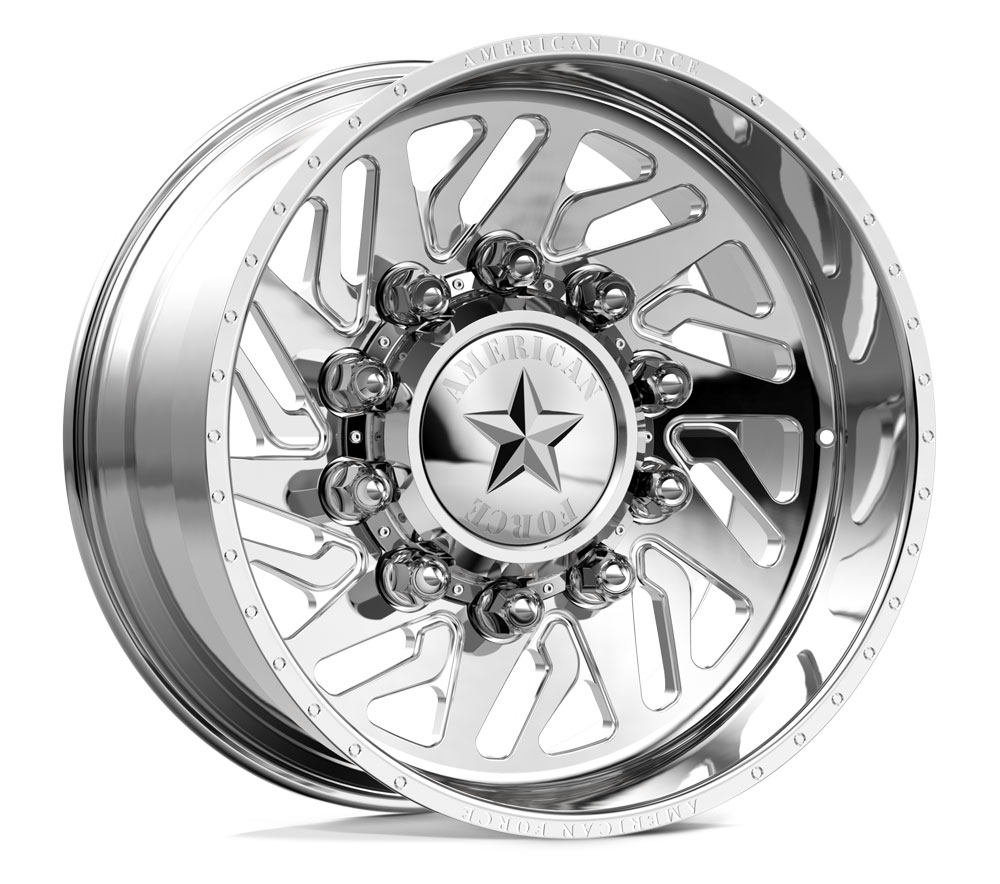 American Force designed this wheel specifically for heavy-duty dually trucks. As part of the Concave Super Dually Series, the 7N13 Derange wheel was engineered to give truck owners the ability to run a concave single wheel on the front of their dual-rear-wheel axle for a matching concave look all around. Available in 22-, 24-, 26-, and 28-inch sizes in standard polished and custom finishes.
American Force
888-367-1728
www.americanforce.com
Halibrand Indy Roadster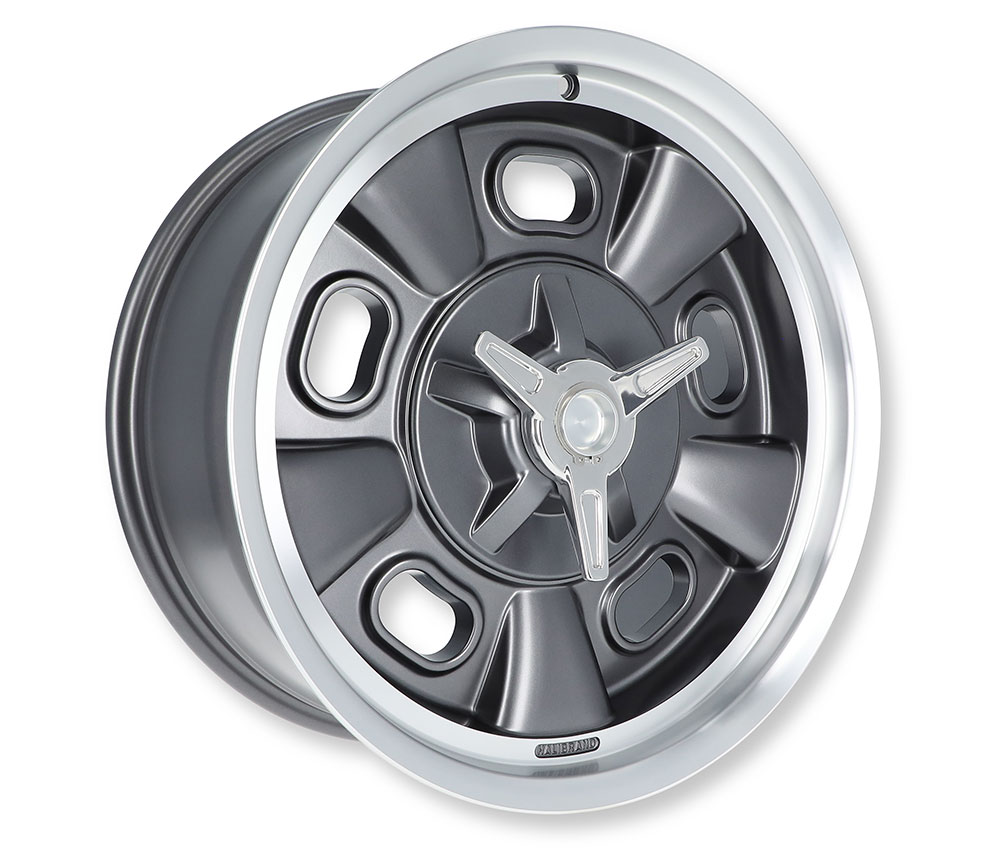 The Indy Roadster wheel with lug cover and spinner for the squarebody C10 is a nostalgically styled unit based on an original Halibrand design. The Indy Roadster has been updated to fit with modern tire sizes and tapered seat lug nuts, and has been engineered specifically for C10 squarebody fleetside models with a proven fitment and proper tire clearance with ideal backspacing. Available in 19- and 20-inch sizes in either Anthracite (shown), light gold, or silver finish.
Holley
866-464-6553
www.holley.com
Rebound SLX Wheel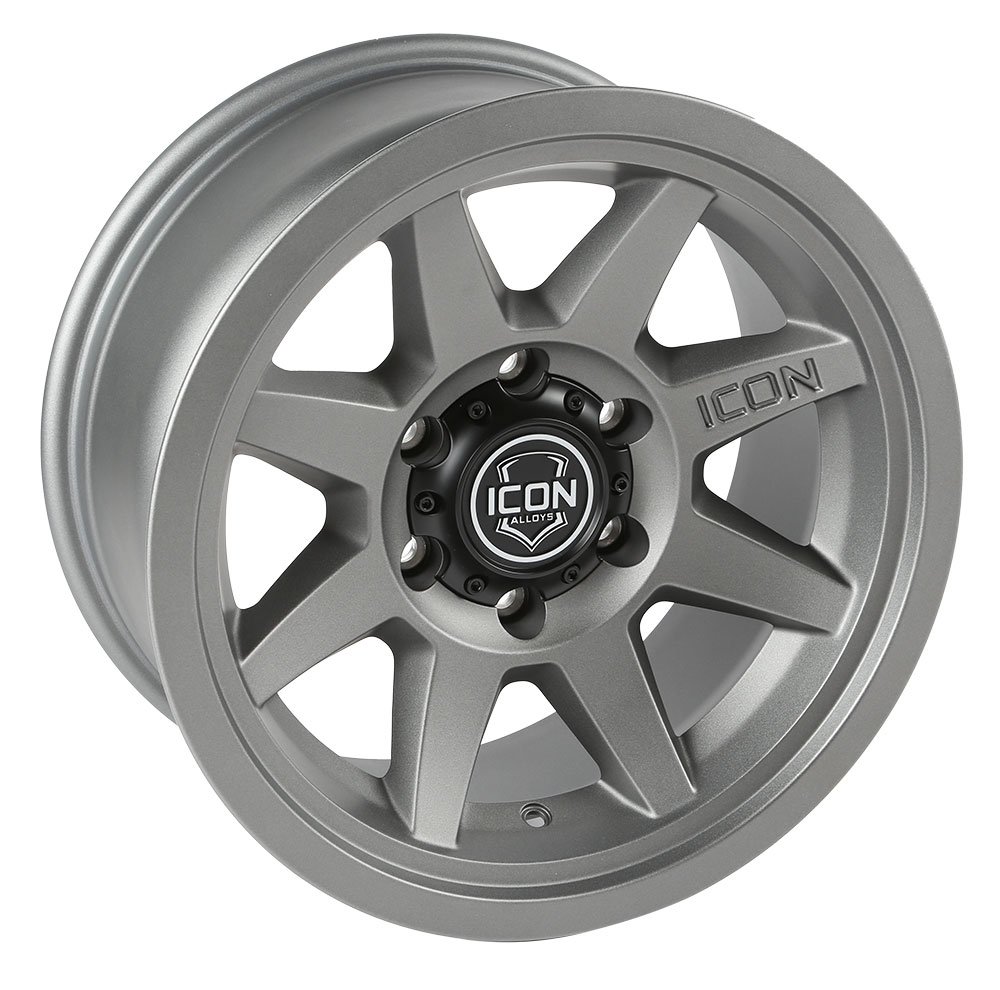 Featuring Icon's classic Rebound style, the Rebound SLX wheel offers a smooth lip for those who wish to opt out of faux bead-lock styling. These aluminum wheels boast a load rating of 3,200 pounds and are available for most 5- and 6-lug applications in both charcoal and satin black finishes.
Icon
951-689-4266
www.iconvehicledynamics.com
NW104 Wheel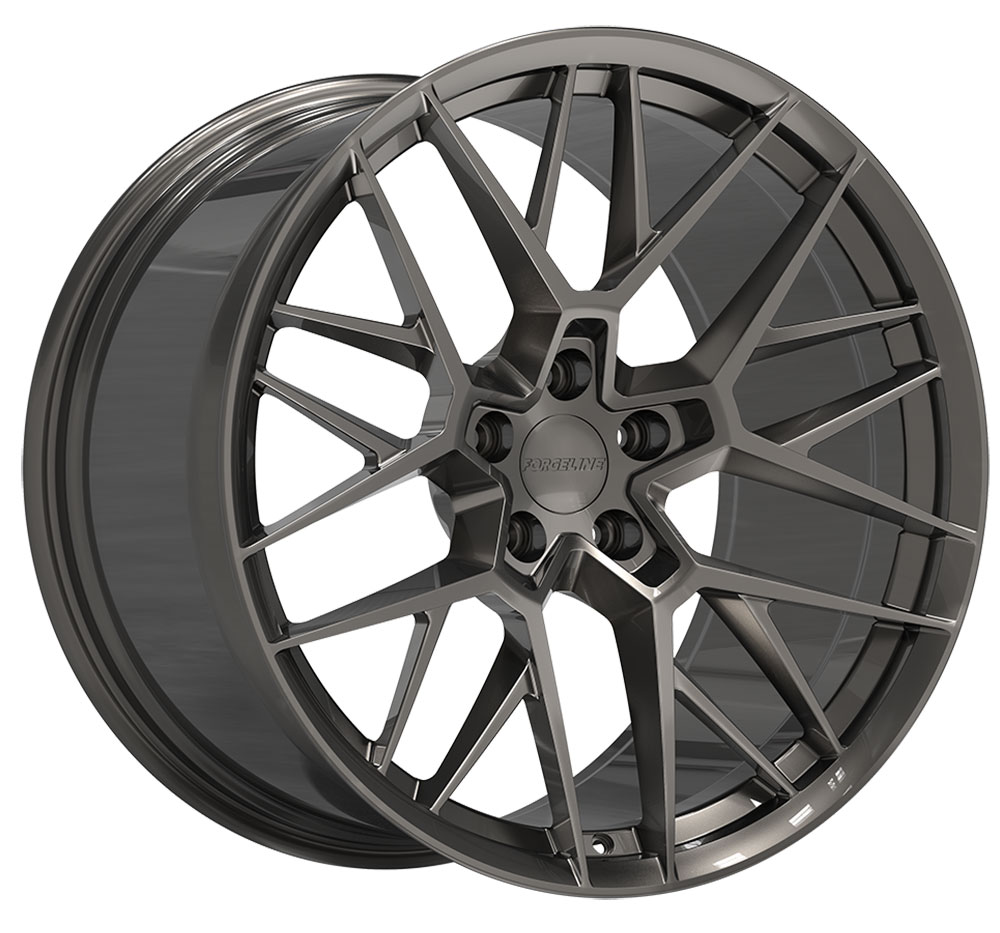 This unique, single-forged 6061-T6 aluminum wheel design features complex design elements that command attention from every angle. The ultra sporty NW104 wheel is currently available in 18-, 19-, 20-, 21-, and 22-inch diameters with a range of widths and offsets for an absolute perfect fit. Just like any Forgeline wheel, this one is also available with fully customizable finish options.
Forgeline
800-886-0093
www.forgeline.com
610 Wheel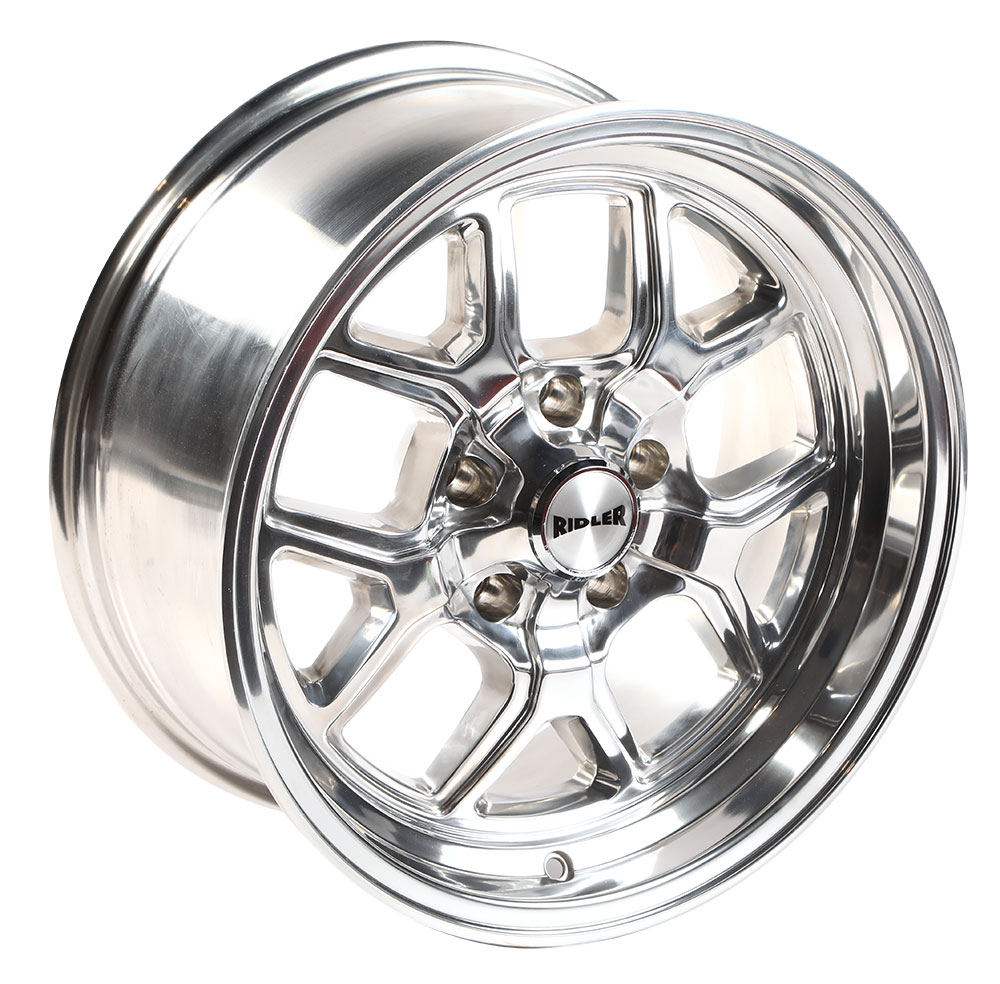 The Ridler brand is focused on paying homage to the good ol' hot rod days of the past while updating its timeless wheel designs to fit today's modern classic vehicle builds. Available in an 18×9.5 size, the Ridler 610 wheel is offered in a full polished finish in +0 offset.
Ridler Wheel
www.ridlerwheel.com 

Super 8-Lug Wheel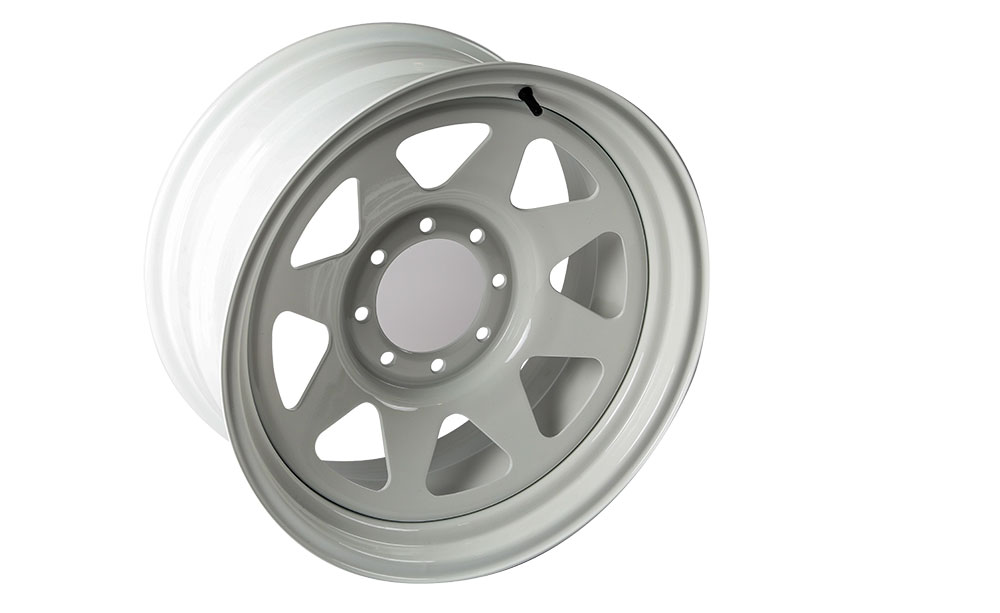 This 20-inch, 8-spoke all-steel wheel option is available in an 8×6.5 bolt pattern in sizes 20×8, 20×9, 20×10, 20×11, 20×12, and 20×14. Finishes available are gloss white (shown), gloss black, matte black, or raw—perfect for any classic-truck project.
U.S. Wheel
714-892-0021
www.uswheel.com
Gen3 4P63 Wheel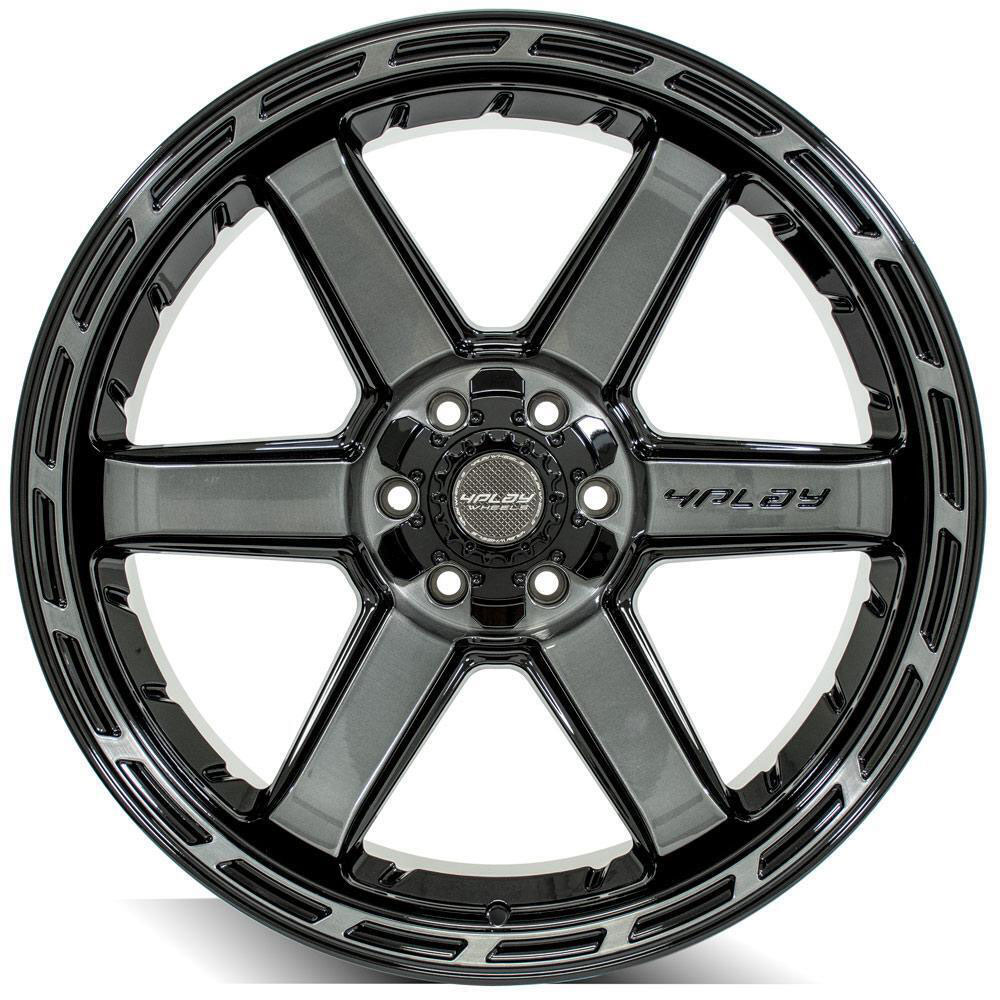 The classic 6-spoke 4P63 wheel is available in four sizes: 20×10, 22×10, 22×12, and 24×14, and offered in both 5- and 6-lug applications. Finished in a peel-resistant, ultra-high-quality gloss black basecoat with a hand-brushed face finished in a beautiful, dark-tinted clearcoat, this wheel (along with the rest of 4Play's wheel lineup) will retain its rugged good looks for years to come. Select the right size to improve the appearance of your stock, lifted, or leveled pickup truck.
4Play Wheels
844-793-7504
www.4playwheels.com 
Bullet Wheel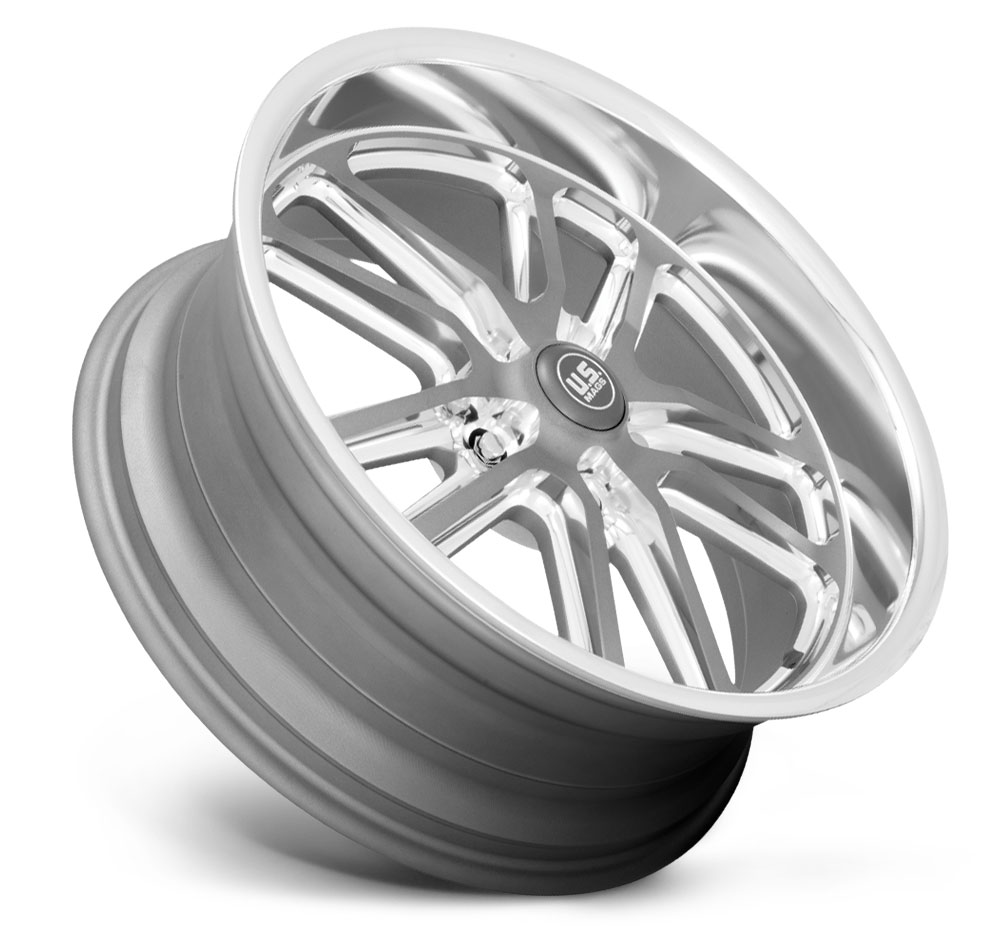 This classic spoke-design wheel is available in two finishes to jive with your truck just right: full chrome and textured gunmetal with milled edges (shown). Available diameter sizes range from 17 inches all the way up to 24 inches, with width options for staggered front/rear fitments.
U.S. Mags
831-290-6514
www.us-mags.com 
Hybrid Forged HF6-5 Wheel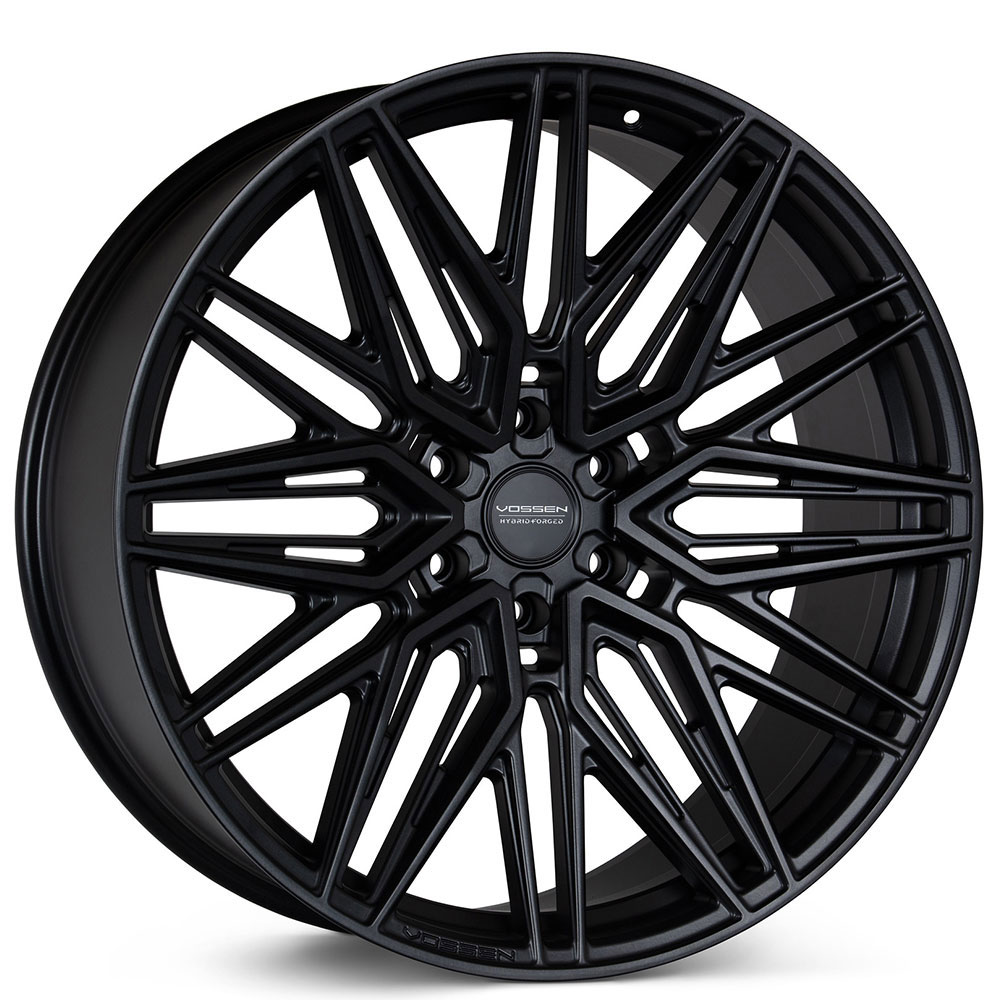 Available in 20-, 22-, and 24-inch diameters, the HF6-5 wheel is the latest addition to Vossen's Hybrid Forged 6-lug series. This wheel is manufactured specifically for the truck and SUV market, and utilizes the same Hybrid Forged process as the rest of the series. Choose from five standard transparent finishes and multiple custom finishes to complete the look for your truck.
Vossen
888-463-7778
www.vossenwheels.com
9304 DT-2 Wheel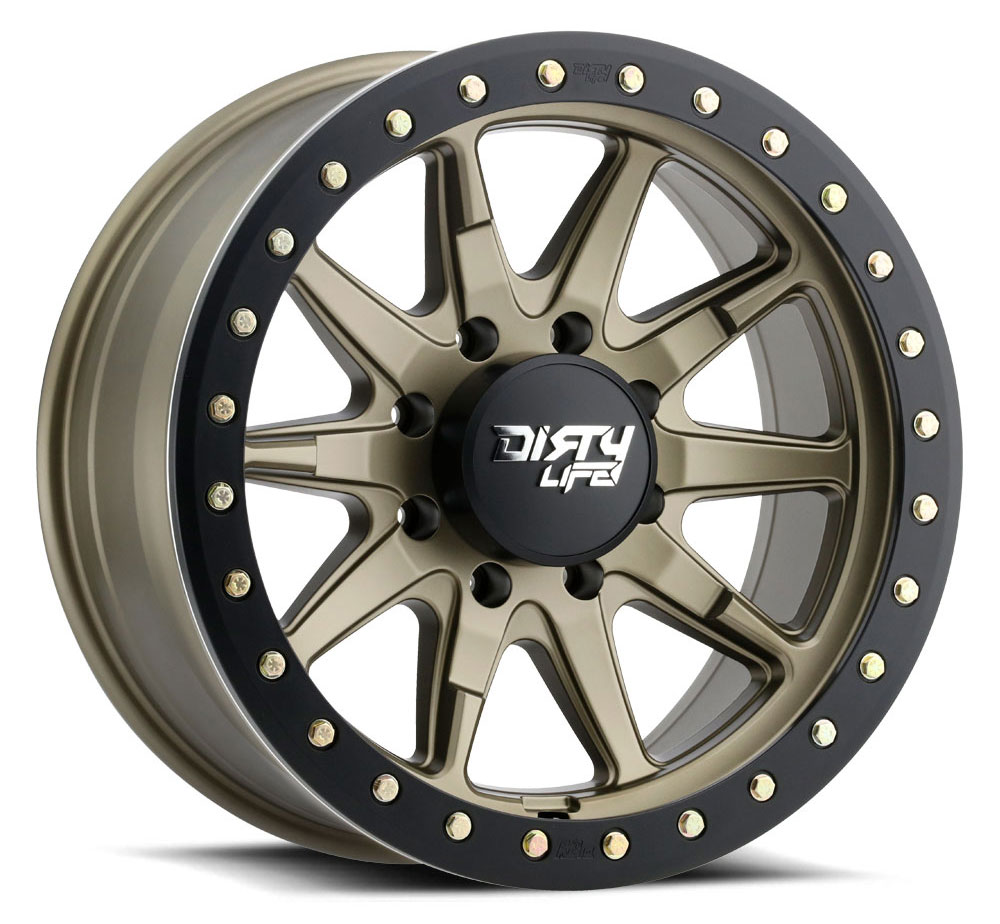 The DT stands for Dual Tek, which is an innovative technology used by Dirty Life that allows multiple uses from only one wheel. All of Dirty Life's DT-Series wheels feature the DOT street-legal option to mount the wheel, while also having functional bead-lock ability for rugged off-road use. An optional rash ring or simulated ring further allows you to change up the looks of your wheel of choice in minutes.
Dirty Life Wheels
www.dirtylifewheels.com 
904 Wheel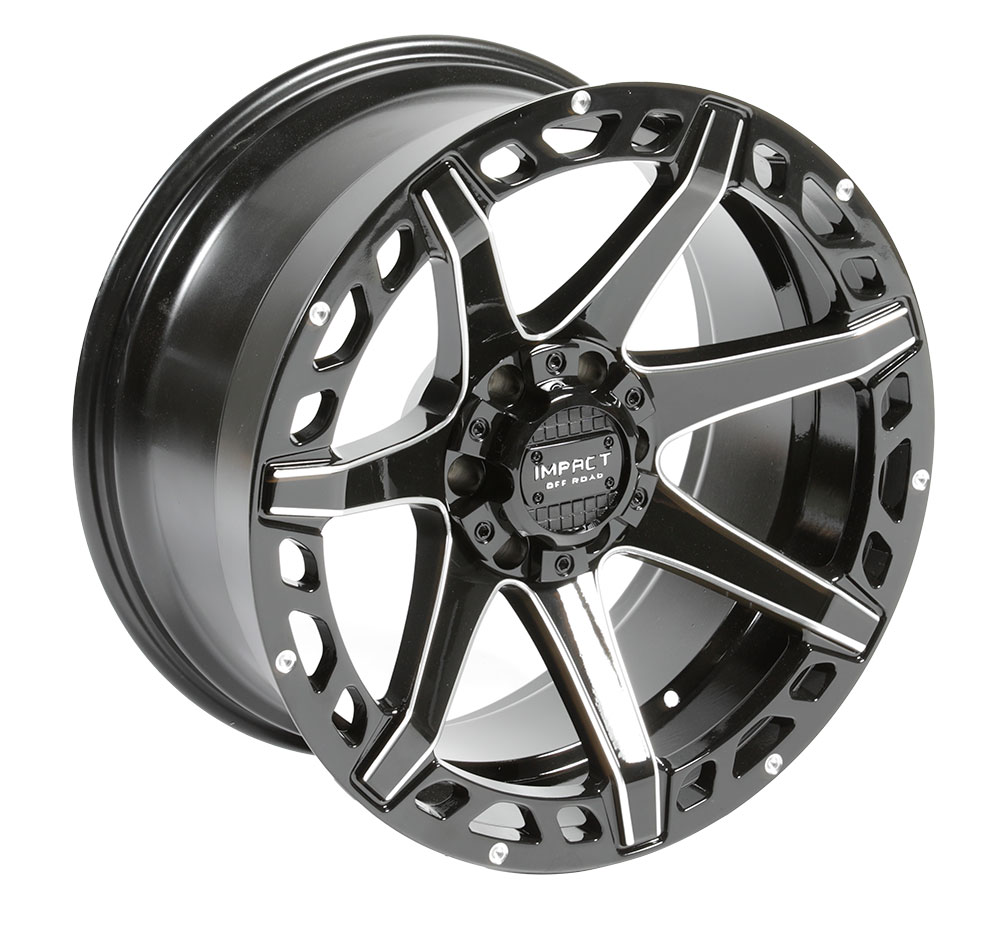 Available in a 20×10 size offering in both 5- and 6-lug applications, Impact Wheels' 904 Series off-road wheel is served in four aggressive finishes including this gloss black with milled windows option.
Impact Wheels
949-932-0945
www.impactwheels.com
FA08 Wheel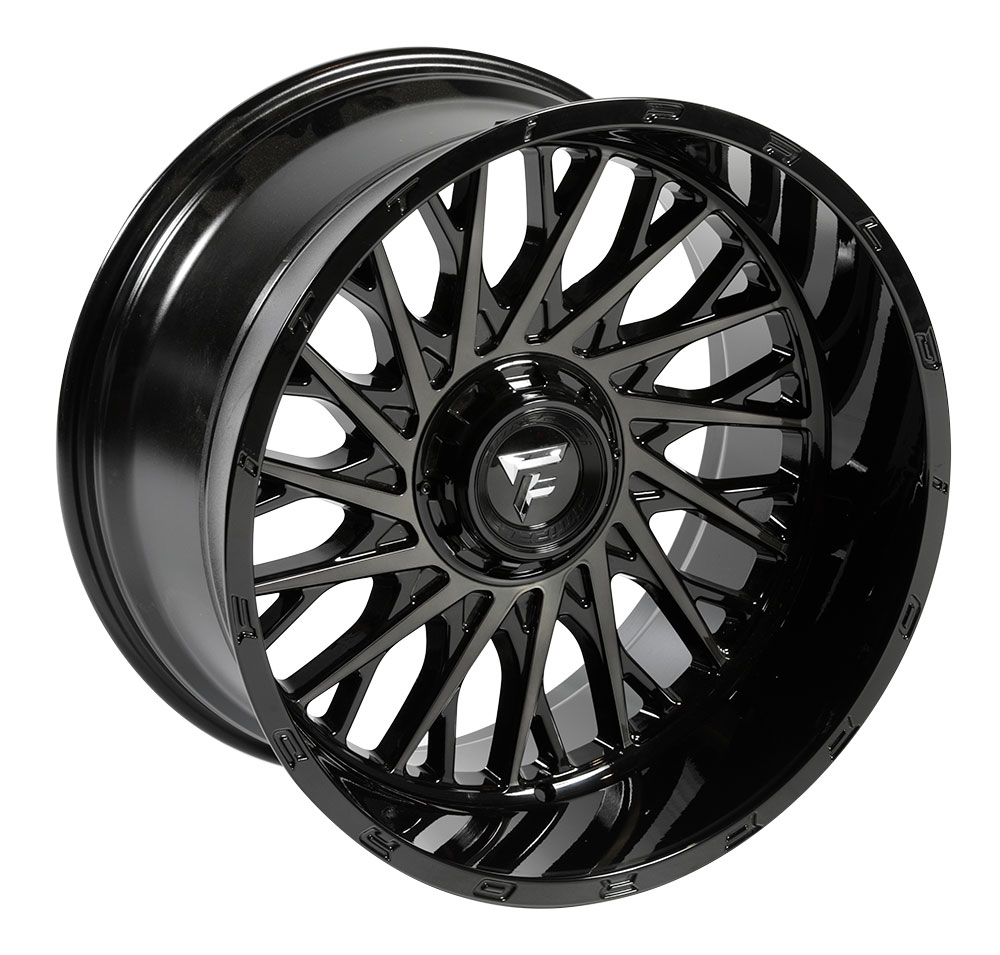 Lifted-truck owners will get a kick out of the Fittipaldi's AF Alpha Series wheels, which include the new FA08 model. This wheel is available in 20×12 and 22×12 sizes with multiple unique finishes to choose from: black milled, mirror coat, gloss black, machined black dark tint, and machined red.
Fittipaldi Offroad
714-463-7229
www.fittipaldioffroad.com
Axle Wheel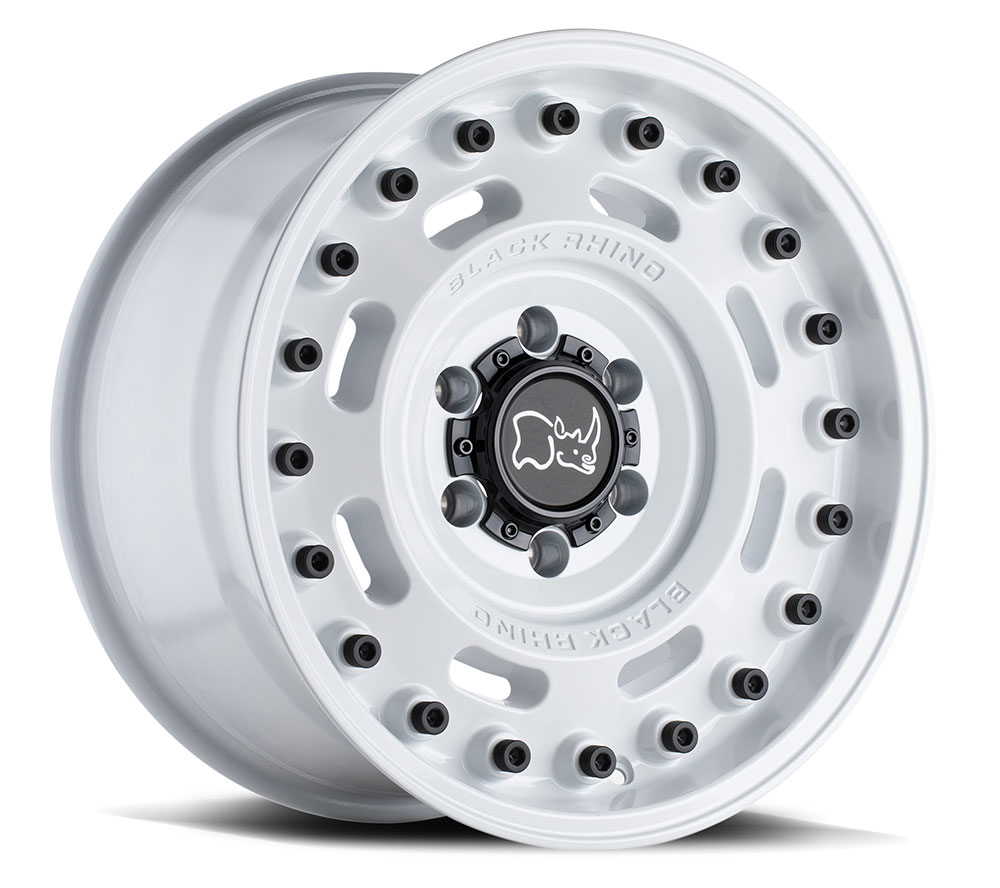 Designed to be used specifically without a covered center cap, the Axle off-road wheel is in company with Black Rhino's other military-inspired wheel styles but offers the option to be used with an exposed axle hub. This feature allows the Axle wheel to be compatible with manual locking hubs, larger axle swap kits, and trucks with larger hubs. Available in a gloss white (shown), matte black, or a Battleship gray finish and in 17- to 20-inch diameter sizes, this wheel could be the perfect option for your off-road build.
Black Rhino Hard Alloys
www.blackrhinowheels.com 
8307 Convoy Wheel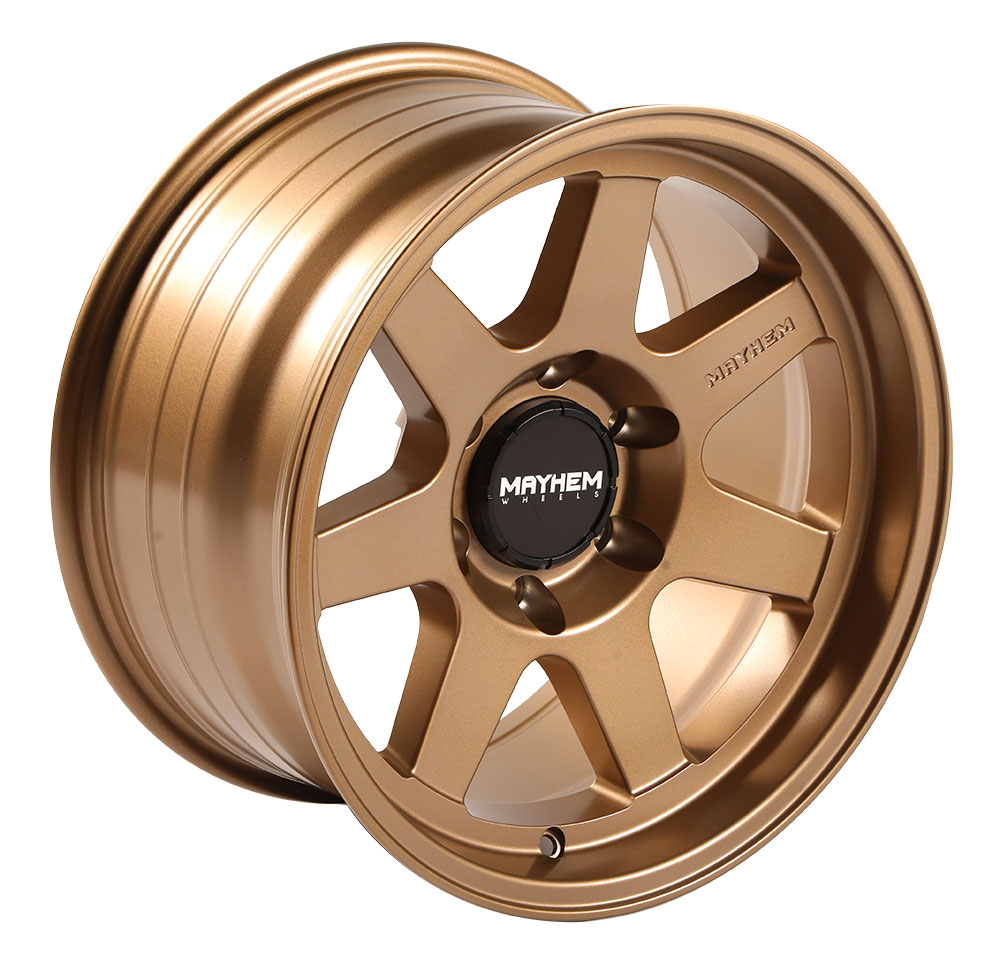 Mayhem prides itself on creating stylish off-road wheels that provide precision quality with a tactical approach. Mayhem's main focus is constructing radically durable wheels that tout the industry's highest load ratings for real-world applications and uses.
Mayhem Wheels
www.mayhemwheels.com
AT1919 Evolution Wheel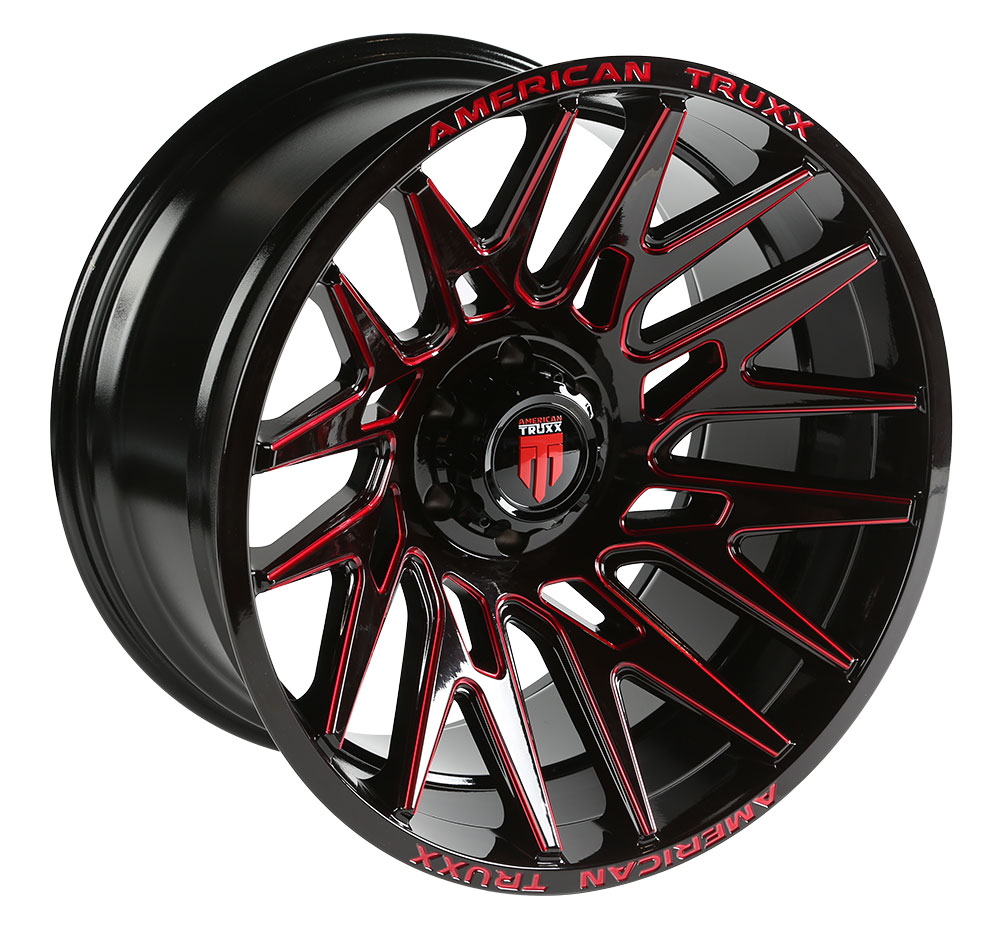 Intended for off-road use, the Evolution wheel is designed to deliver the strength needed to take on the toughest terrain with ease and confidence. The stylish design, along with all of American Truxx's other wheel offerings, helps this wheel stand out from the rolling monotony on the trails.
American Truxx
www.americantruxx.com 
Advan Sport V107 Tire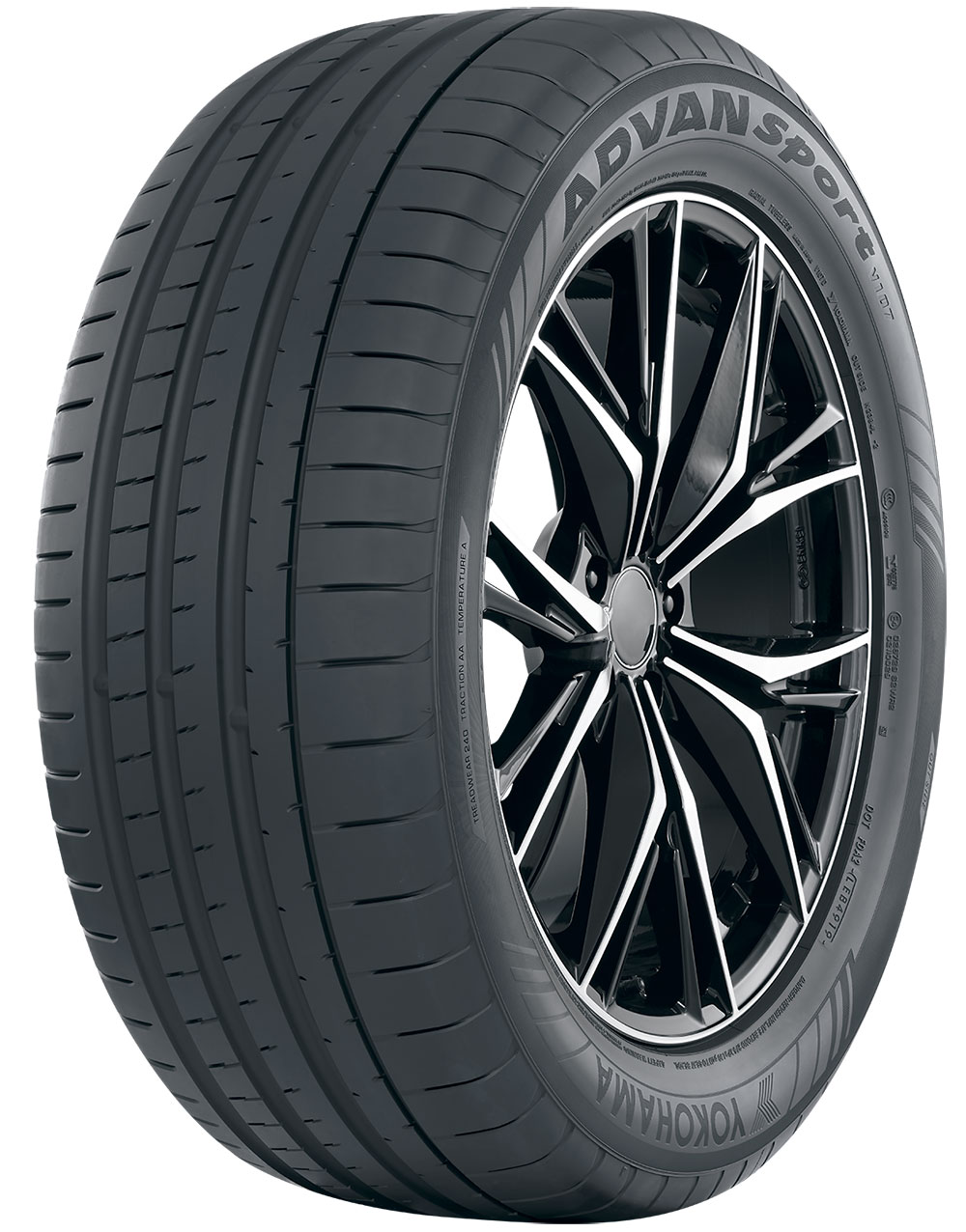 With an initial availability of 54 sizes ranging from 18- to 22-inch sizes on its consumer release, Yokohama's new Advan Sport V107 tire delivers excellent wet/dry performance with superior grip and precise handling and braking at all speeds. An advanced tread design with solid center ribs provides constant contact to the road surface for enhanced steering and cornering response.
Yokohama
800-722-9888
www.yokohamatire.com
ExtremeContact Sport 02 Tire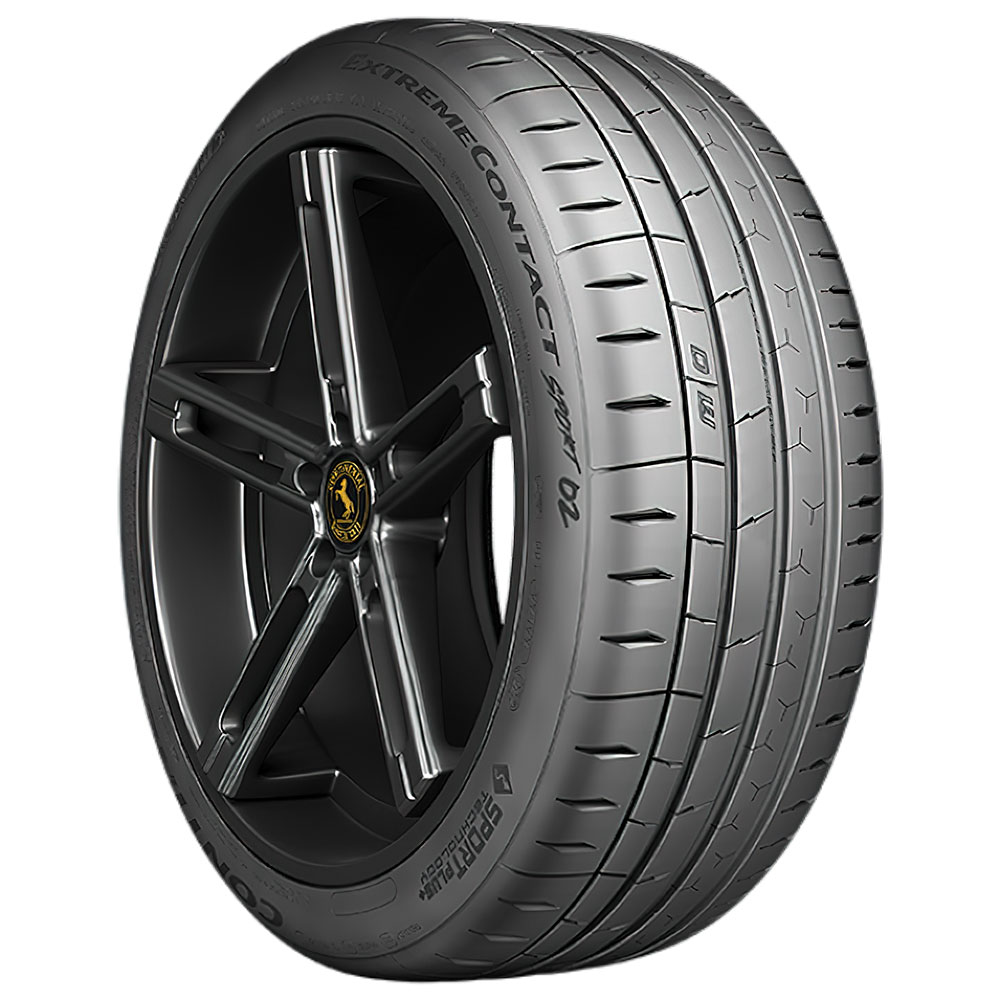 Ideal for both the street and the track, the ExtremeContact Sport 02 tire features SportPlus Technology, which provides optimum handling, better grip on wet roads, and extended tread life. This ultra-high-performance summer tire offers sizes ranging from 15- to 21-inch diameters and is widely available as of November 1, 2022.
Continental Tire
www.continentaltire.com 
Scorpion Weatheractive Tire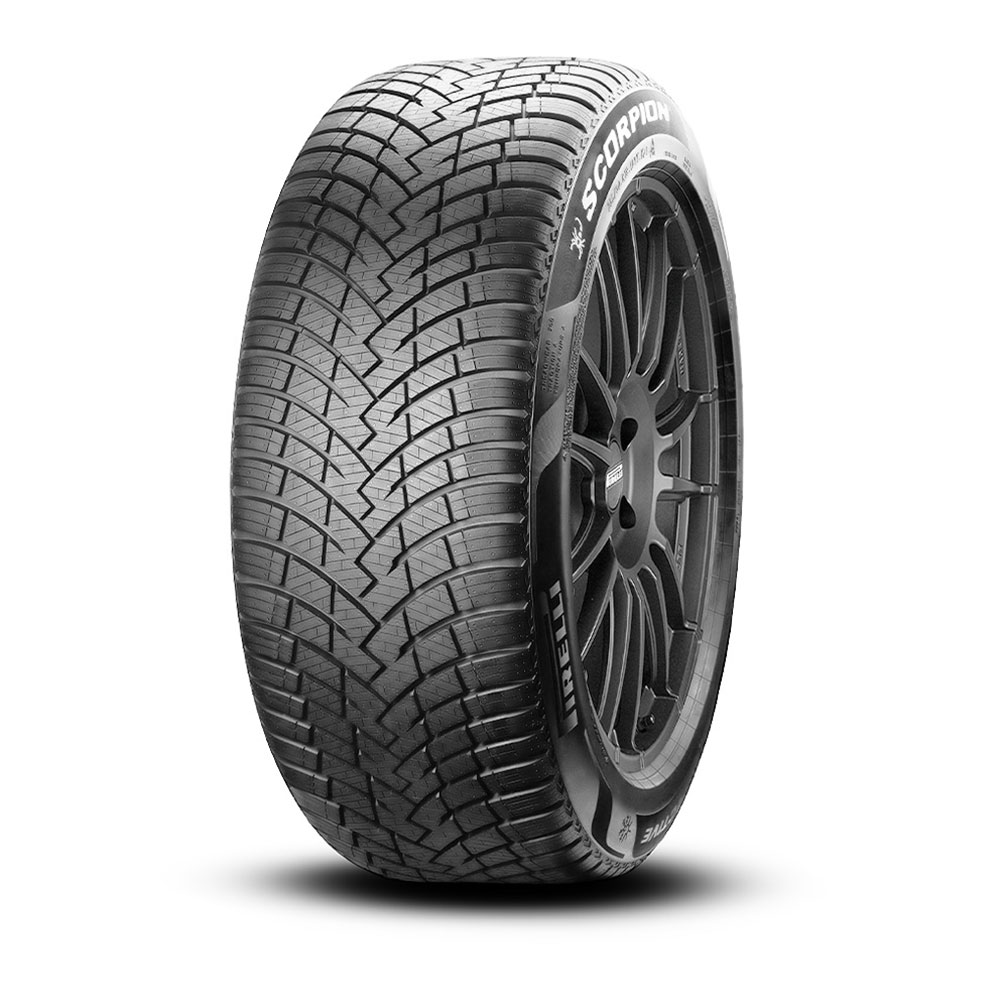 Engineered to perform better in snow compared to most other all-season tires, the Scorpion Weatheractive tire is backed by the Three Peak Mountain Snowflake rating, which ultimately means making the swap from summer to winter tires is a thing of the past. These tires deliver 365 days of driving confidence and performance, and are backed by a 60,000-mile treadwear warranty.
Pirelli
800-747-3554
www.pirelli.com 
MS932 XP+ Tire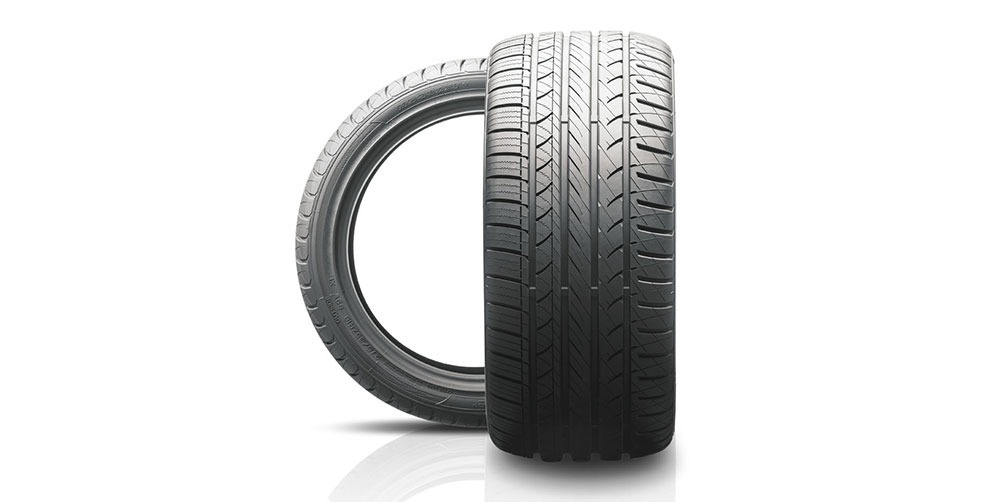 Milestar has built a great reputation among the off-road crowd, but the MS932 XP+ ultra-high-performance tire is a great all-season tire perfect for trucks designed for paved roads. Available in popular 18- to 22-inch sizes, these tires offer performance in both dry and wet conditions at a budget-friendly value.
Milestar Tires
www.milestartires.com 
RAZR HT Tire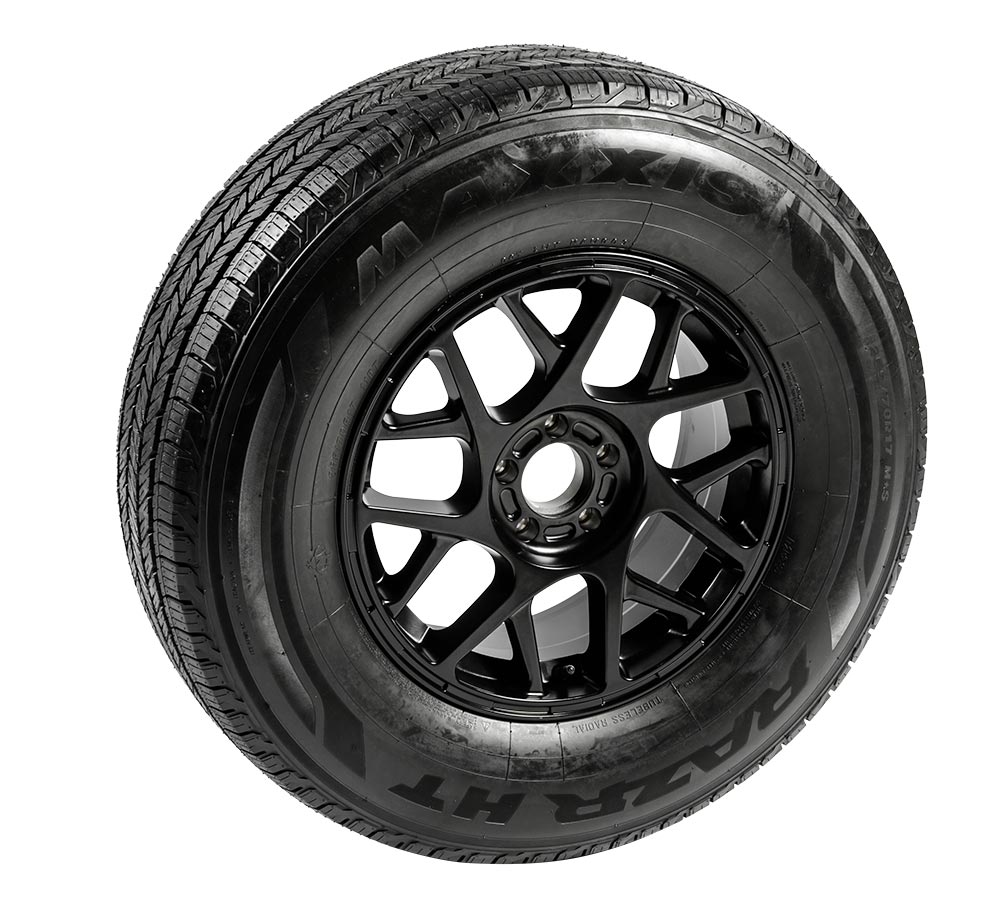 The RAZR HT is the newest flagship highway terrain tire from Maxxis. Its semi-closed shoulder pattern, optimized pitch tread block arrangement, and refined sidewall design combine to make for a smooth, quiet, and capable ride with a modern, appealing look.
Maxxis
800-4MAXXIS
www.maxxis.com 
Azenis FK460 A/S Tire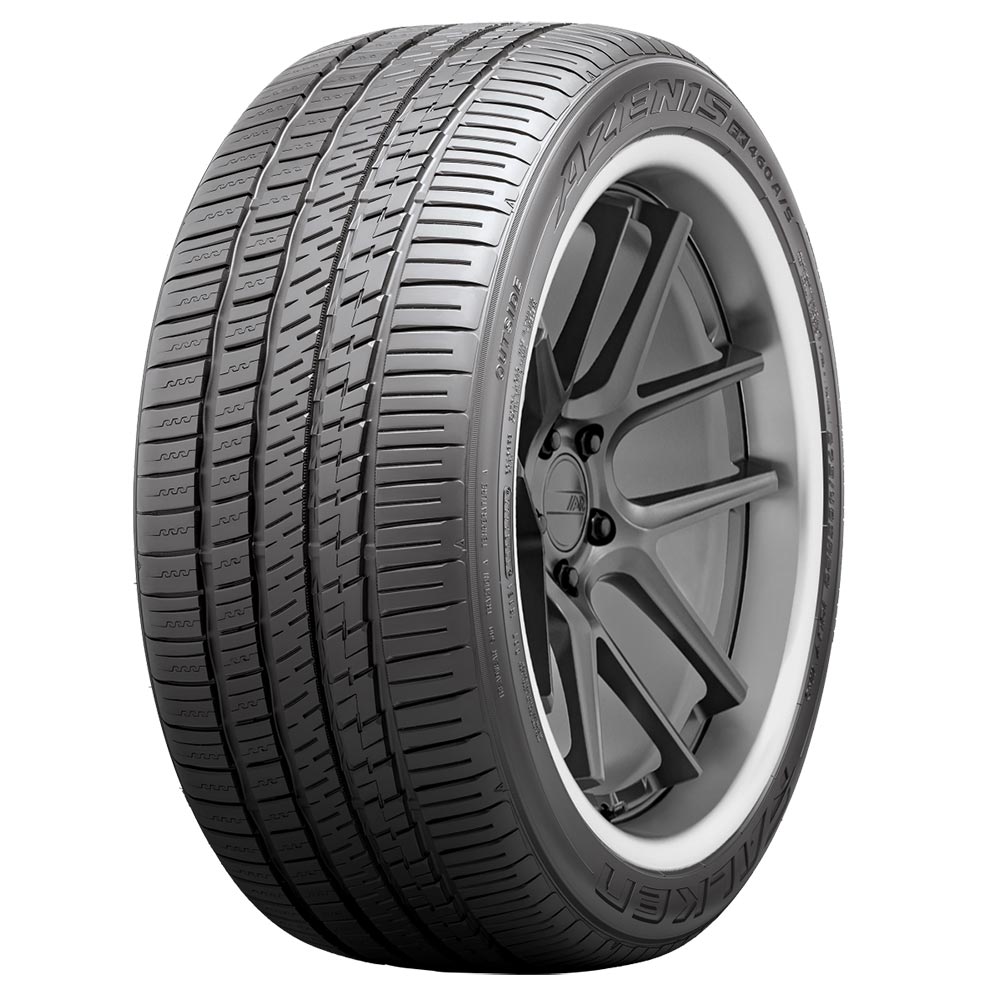 This brand-new tire offering from Falken is available in a total of 85 sizes for rim diameter sizes between 17 to 22 inches. The FK460 was developed from Falken's award-winning Advanced 4D Nano Technology, producing a rubber compound that achieves multifaceted balance of high-performance capability, four-season traction, and extended tread life.
Falken Tires
800-723-2553
www.falkentire.com
Silvertown Redline Radial Tire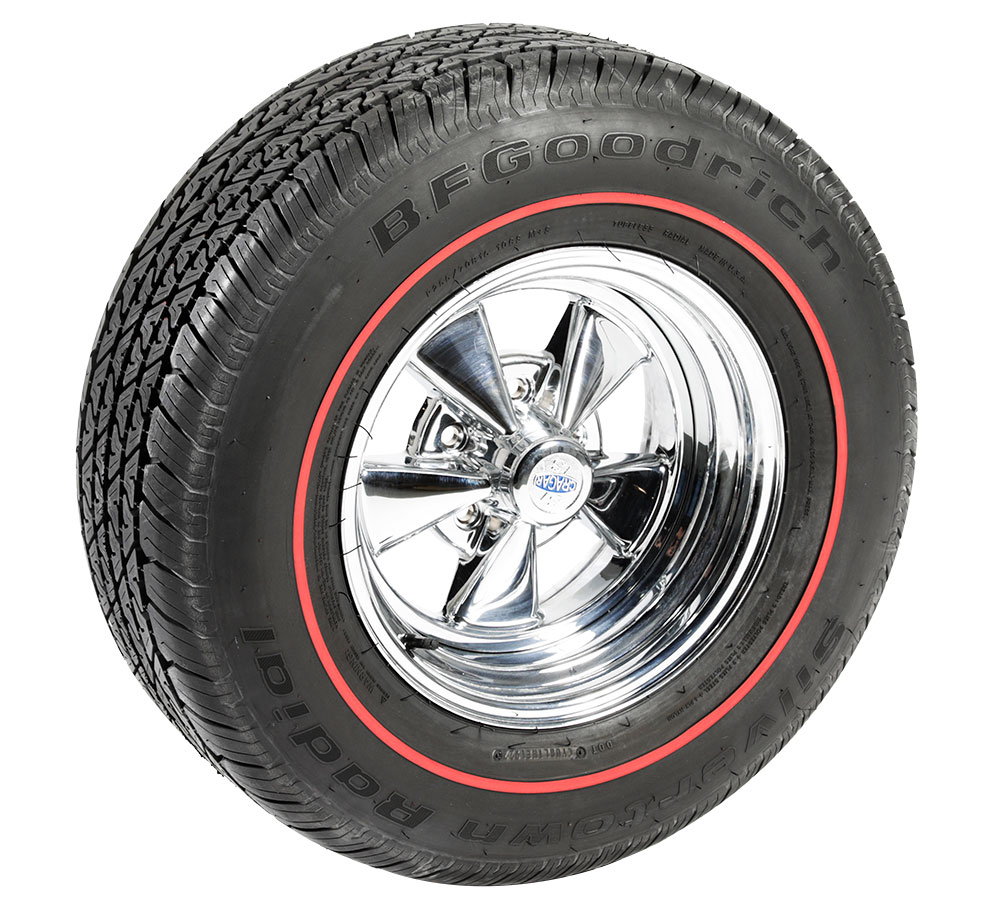 Coker Tire's new BFGoodrich Silvertown redline radial tire fills a void in the classic-truck market with a new 255/70R15 size. This particular tire offering is ideal for many vintage trucks, but if another size in this style is desired, the BFG Silvertown product line does offer many more options to choose from.
Coker Tire
877-668-9931
www.cokertire.com
WhitePaw Classic Tire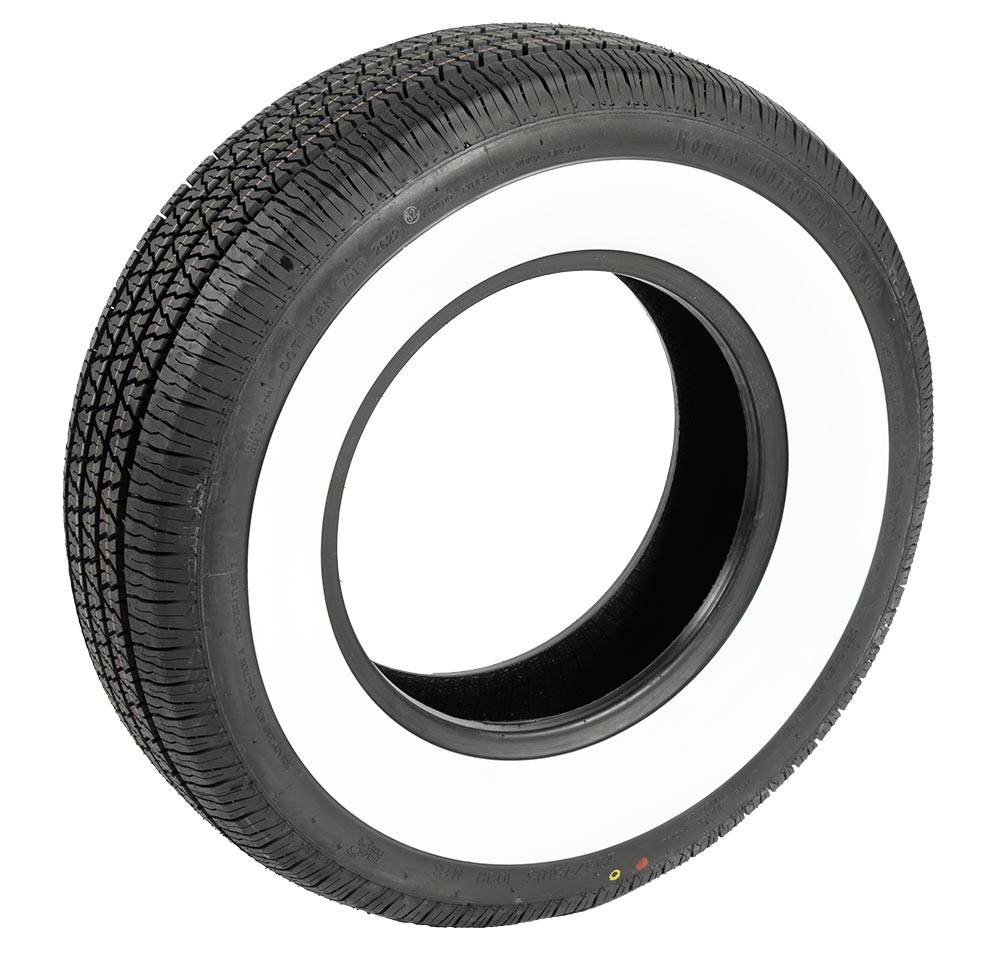 Kontio Tyres is a new tire manufacturer from Nokia, Finland, and has included this classic WhitePaw whitewall model in its first wave of tire offerings. The WhitePaw combines the classic look of a vintage-style tire with the performance of a modern radial tire. The Kontio WhitePaw is offered with 2.5- to 3.25-inch whitewalls options in multiple sizes for select classic tire replacements.
Kontio Tyres
www.kontiotyres.com 
Trail Blade ATS Sport Tire
This all-terrain tire from Atturo features an aggressive sidewall molded after the Quartermaster QSE-5 knife, which gives it one of the most unique and recognizable styles on the market. Large tread blocks, deep sipes, long center rib, and wide channels provide a stylishly rugged functional tire that is ready for action on the paved highway as well as on off-road trails.
Atturo Tire
855-921-0167
www.atturo.com 
Toyo Open Country R/T Trail Tire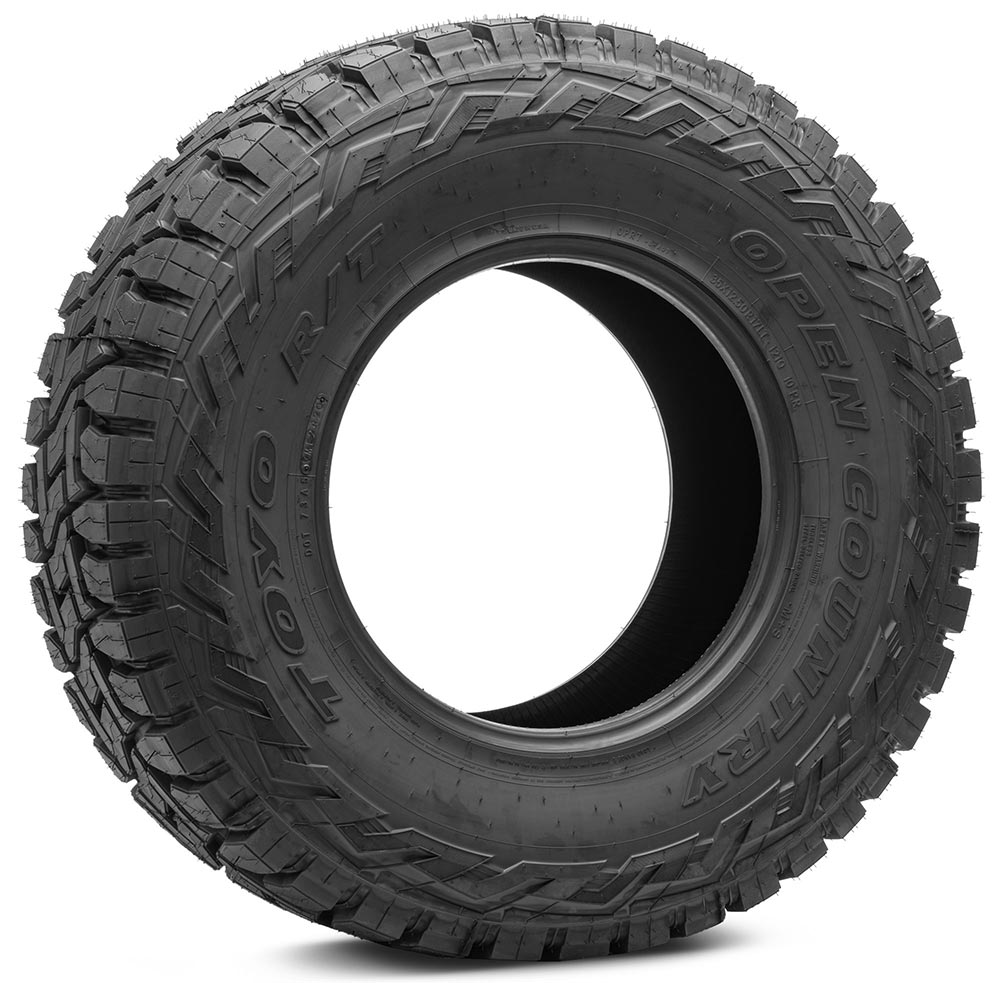 The Open Country Rugged Terrain tire from Toyo has fused off-road performance with on-road comfort. This powerful 4×4 tire delivers off-road traction on any terrain just as you'd expect from a tire directly inspired by the legendary Open Country M/T. If you've been looking for a tire that falls between those lines AND comes with Toyo's 45,000-mile treadwear warranty, the Open Country R/T Trail may be just what you've been waiting for.
Toyo Tires
800-442-8696
www.toyotires.com
AZ850DR Tire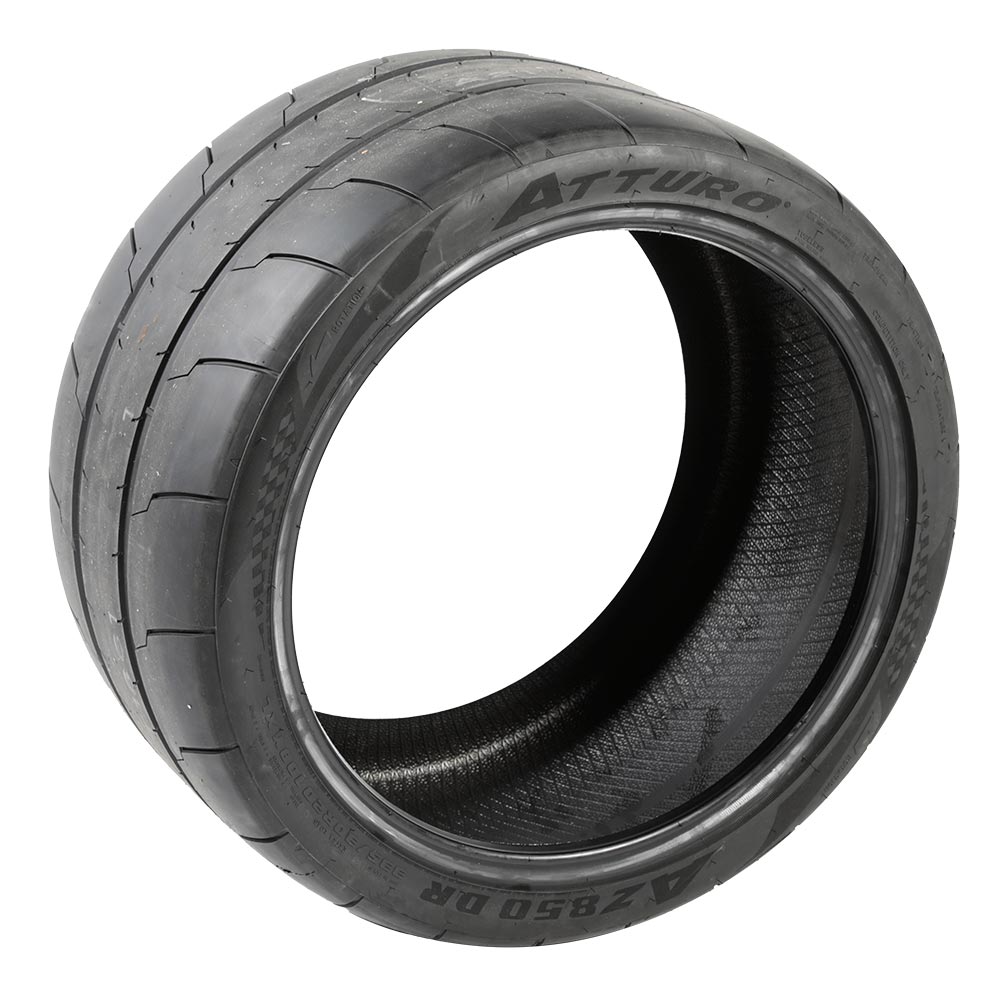 For muscle-truck builders looking for a set of DOT-compliant drag radials to throw on the rear axle, Atturo's AZ850DR tire is ready to rock. This tire is extra sticky and delivers elite agility from start to finish line! The center tread channel takes over to maintain straight-line stability throughout the run, and a specially formulated tread compound provides superior grip from the street to the strip.
Atturo Tire
855-921-0167
www.atturo.com
Baja Boss A/T Tire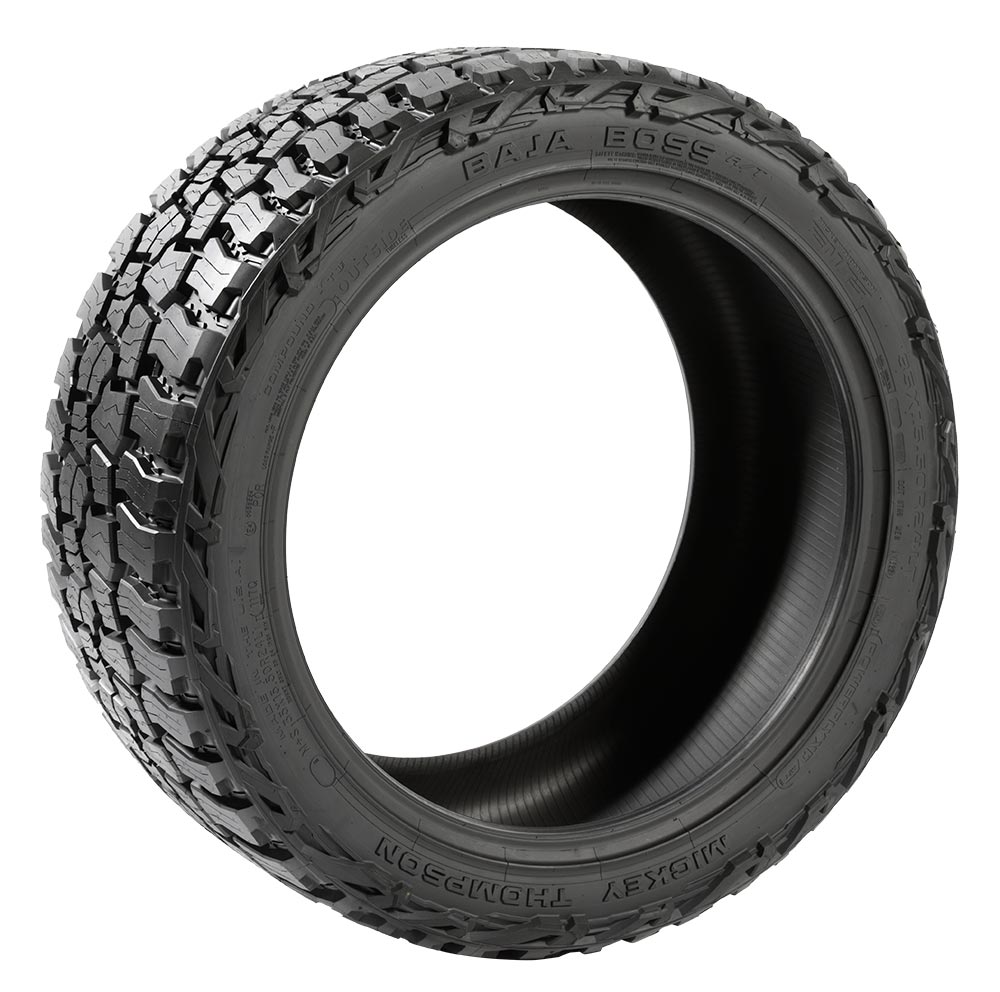 With two new sizes now available, 35×15.5R24 and 37×13.50R24, the Baja Boss A/T offers the same asymmetrical tread design for less noise with aggressive Sidebiters for bold looks and extreme off-road traction and protection. Most sizes are severe-snow service-rated with 3PMS certification.
Mickey Thompson Tires and Wheels
330-928-9092
www.mickeythompsontires.com 
        Delinte Bandit Crossover Tire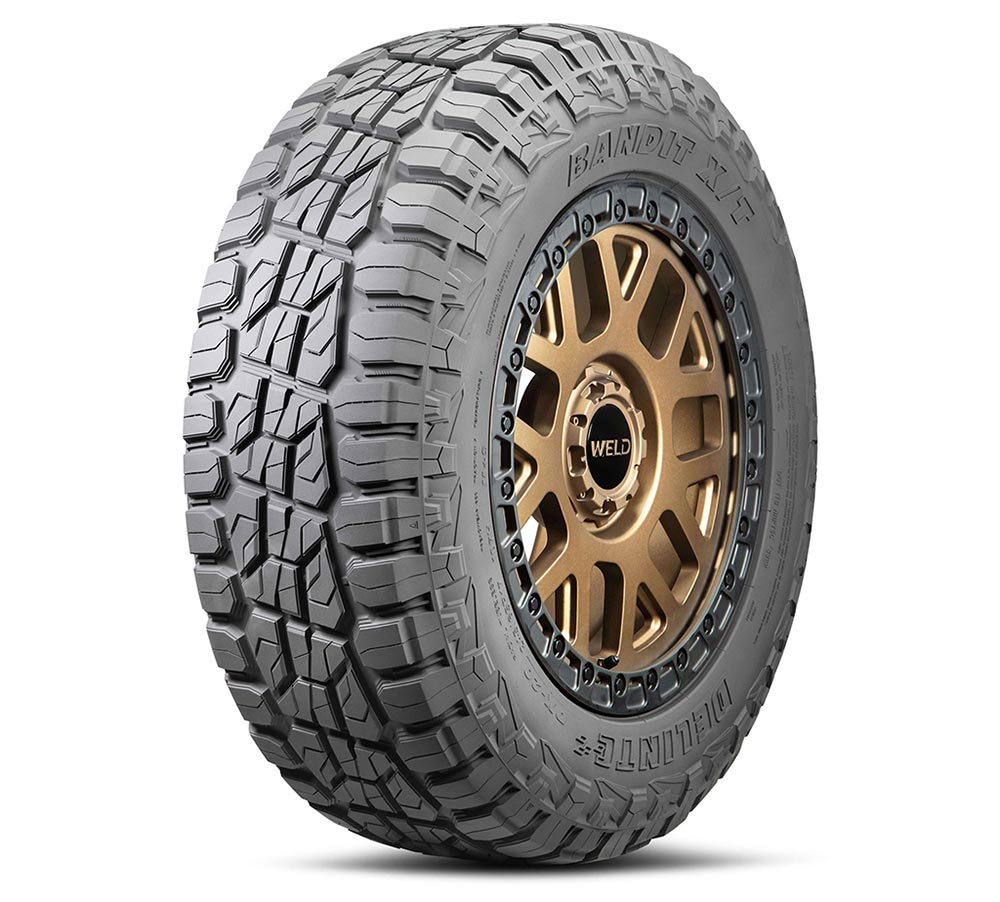 Designed to serve light pickups and SUV/CUV models, the Bandit Crossover DX20 tire delivers optimum reliability and durability on many terrain types, from dry to wet to snowy. Choose from 50 available sizes, a strong tread pattern, and the option to choose the desired look with its dual sidewall design, you'll be sure to get the looks and performance you want from your daily driven/project truck or SUV.
Delinte Tires
305-621-5101
www.delintetires.com
Hercules TIS TT1 Max Traction Mud Terrain Tire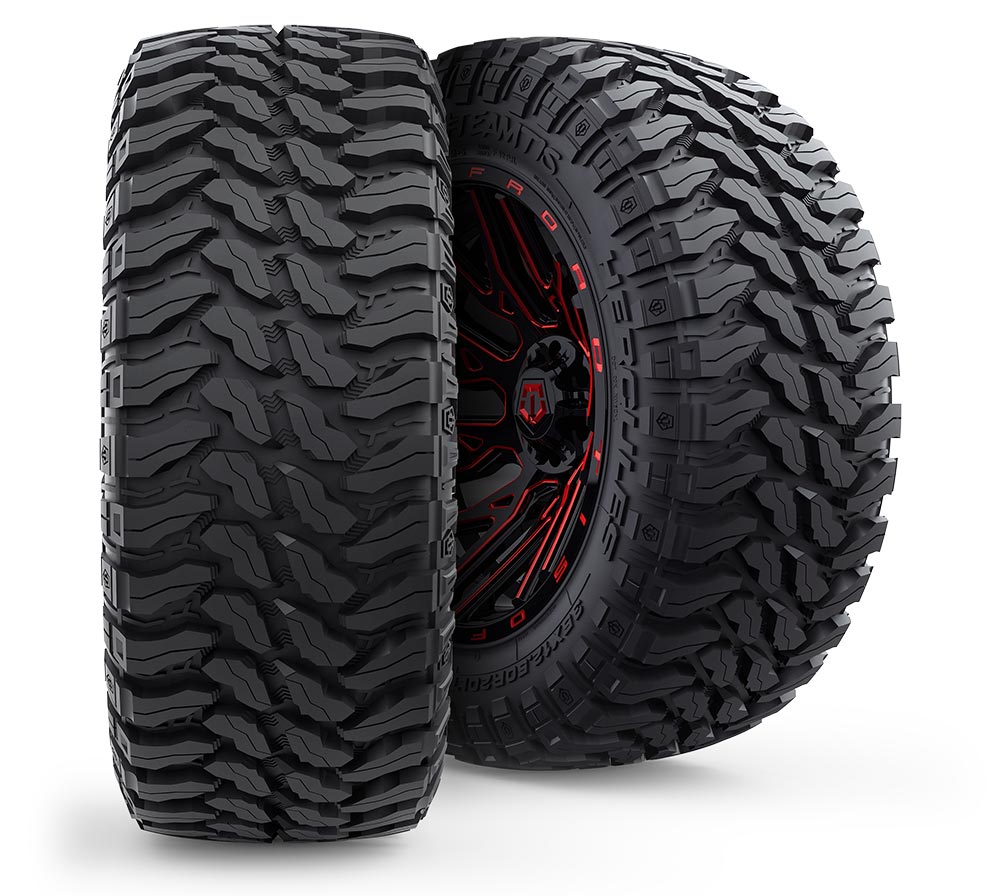 This all-season mud tire collaboration with TIS Offroad offers sizes accommodating up to a 26-inch wheel diameter, and boasts the appearance and performance that will surely appeal to off-road enthusiasts. The TT1 tire features bolstered shoulder lugs for overall strength, performance-infused tread block elements for prolonged tread life, and a reinforced three-ply sidewall for added security. This line boasts a Q speed rating and a load range of E and F, which will prove to enhance excitement out on the trails.
Hercules Tire
800-677-9535
www.herculestire.com
Recon Grappler A/T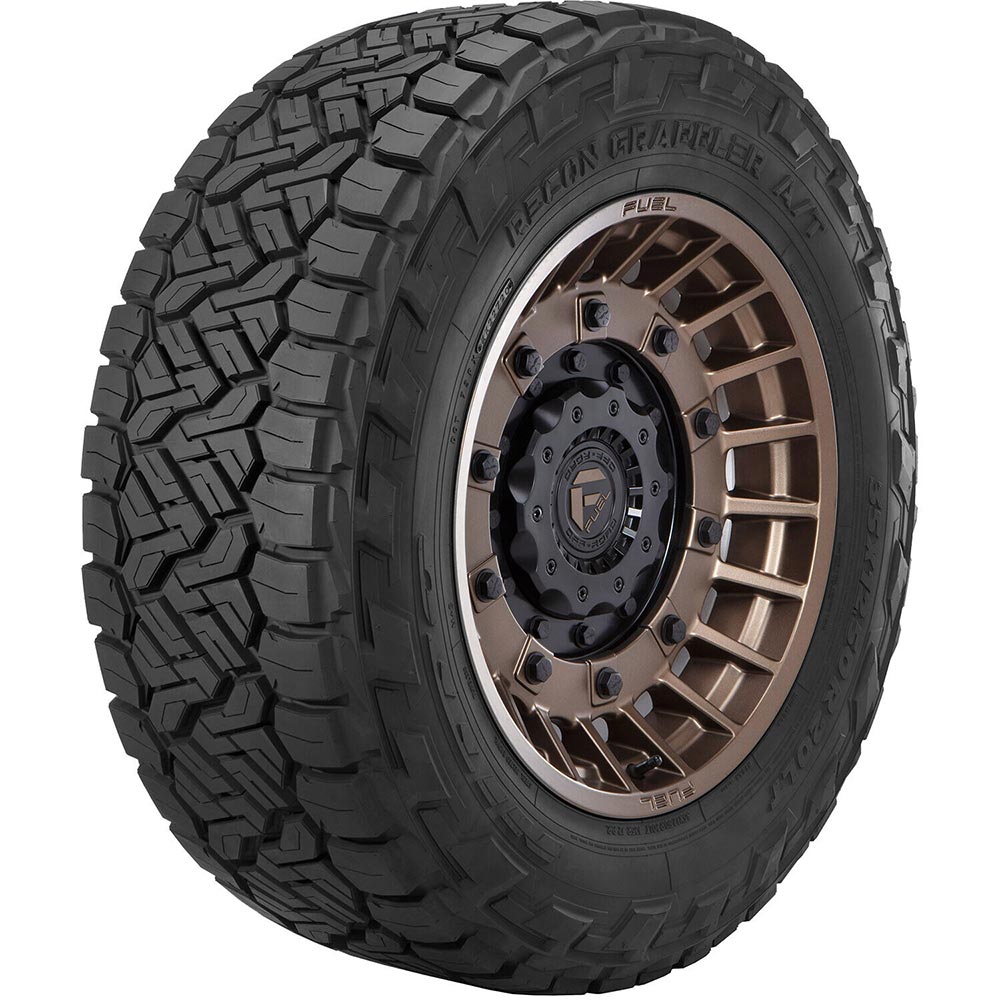 With an expanded selection of sizes now available, Nitto's Recon Grappler A/T tire combines versatility and distinctive design right off the bat. The aggressive tread pattern provides exceptional off-road prowess while still delivering a comfortable highway ride, which is the ultimate combination in all-terrain rubber.
Nitto Tire
888-529-8200
www.nittotire.com 
Mastercraft Courser Trail HD Tire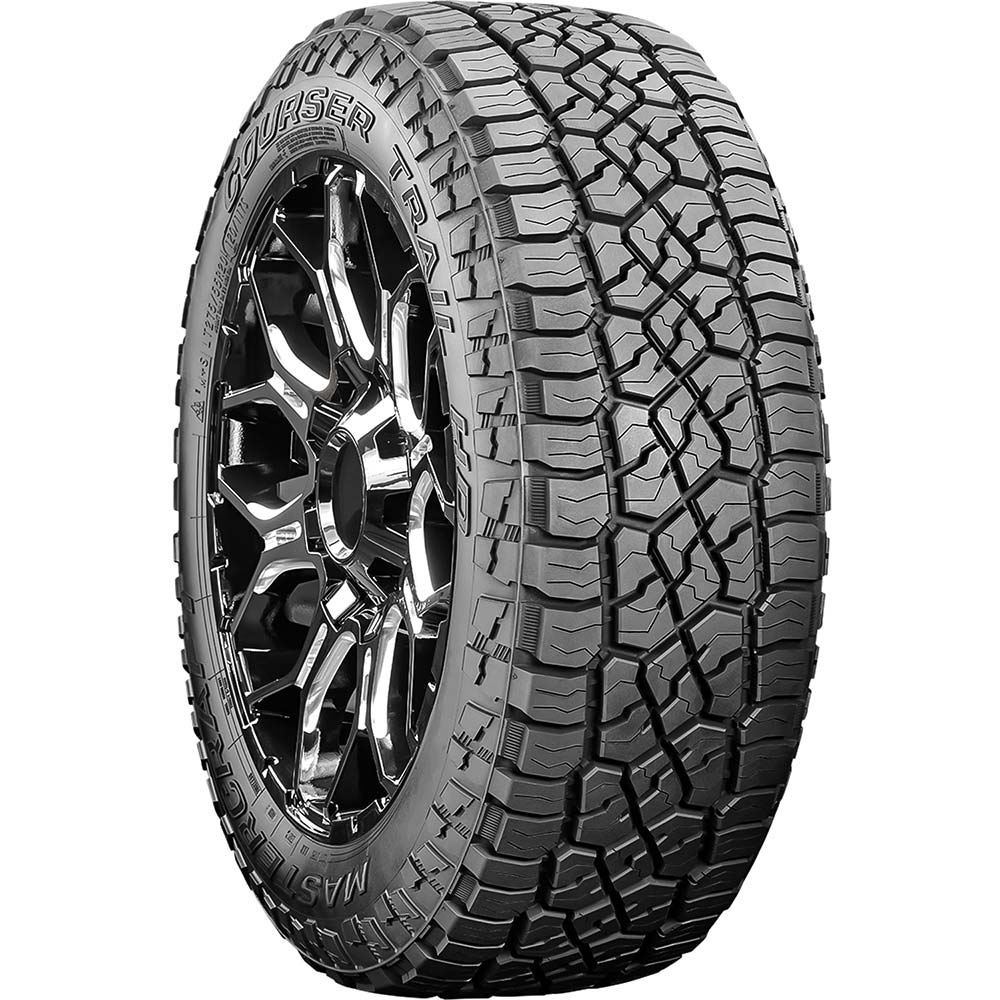 Goodyear Tire & Rubber Company's new Mastercraft brand has just upped its game with the release of the Courser Trail HD tire, which offers an aggressive appearance with tough, durable performance that lives up to its looks. Get real-world, all-weather, off-road performance in a tire package that just ranked in the top three of SEMA's new product awards in the "tire and related products" category for 2022.
Mastercraft Tires
800-854-6288
www.mastercraft.com
Dynapro AT2 Xtreme Tire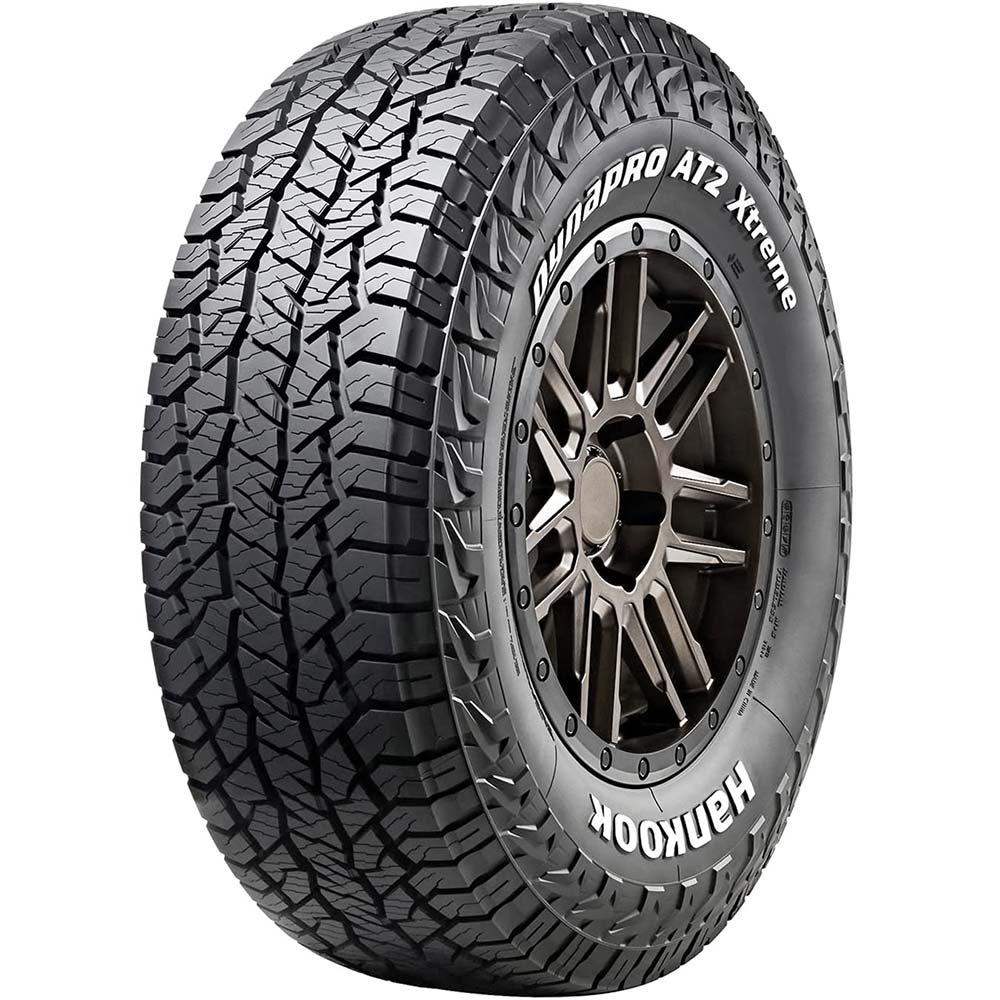 Developed for pickups, crossovers, and full-size SUVs alike, the Dynapro AT2 Xtreme tire is an ideal blend of off-road capability and on-road comfort. This tire is designed to deliver versatility and traction no matter the condition, from wet pavement to light snow scenarios.
Hankook
615-432-0700
www.hankooktireusa.com
RAZR MT Tire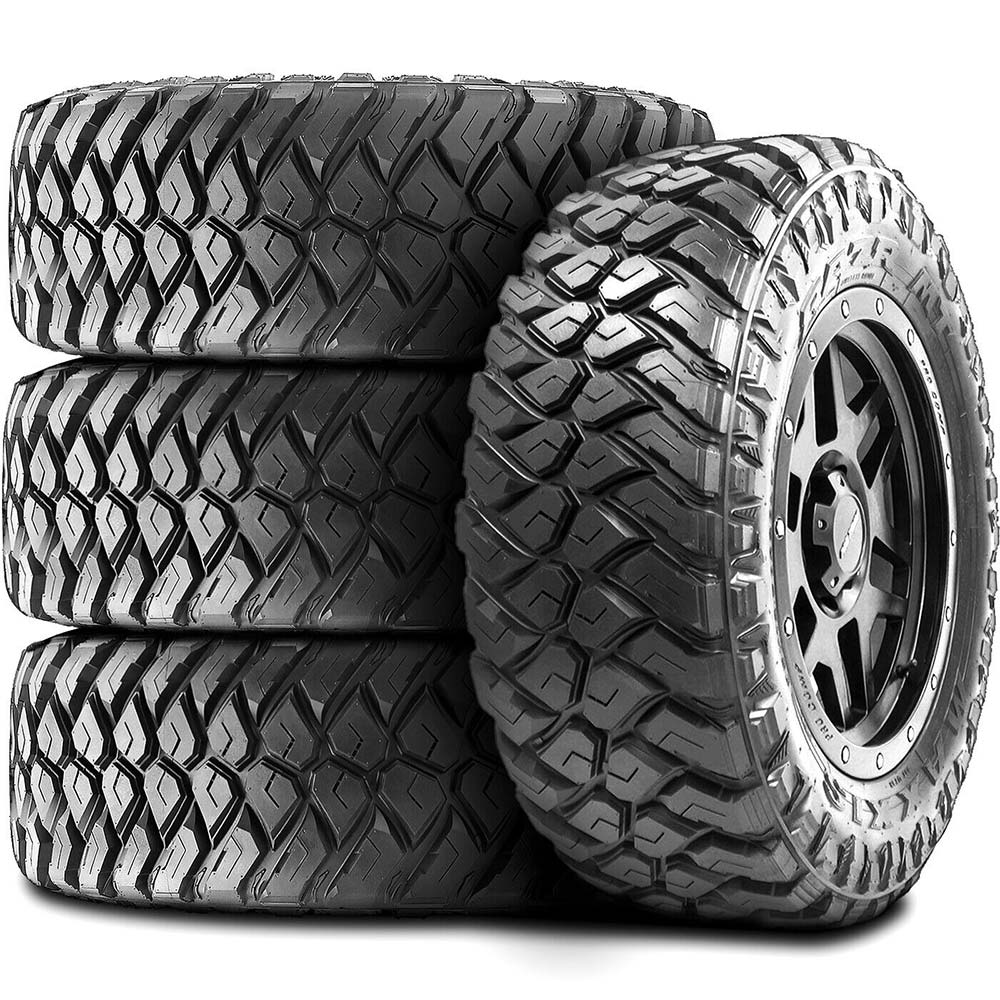 This mud terrain tire features a new off-road compound with new chemical fillers for maximum tear and chip resistance, as well as extended tread life. An innovative armor sidewall design maximizes sidewall traction and puncture resistance, and a dual-core body-ply technology adds casing strength for superior durability and toughness.
Maxxis
800-4MAXXIS
www.maxxis.com 
Attack Wheel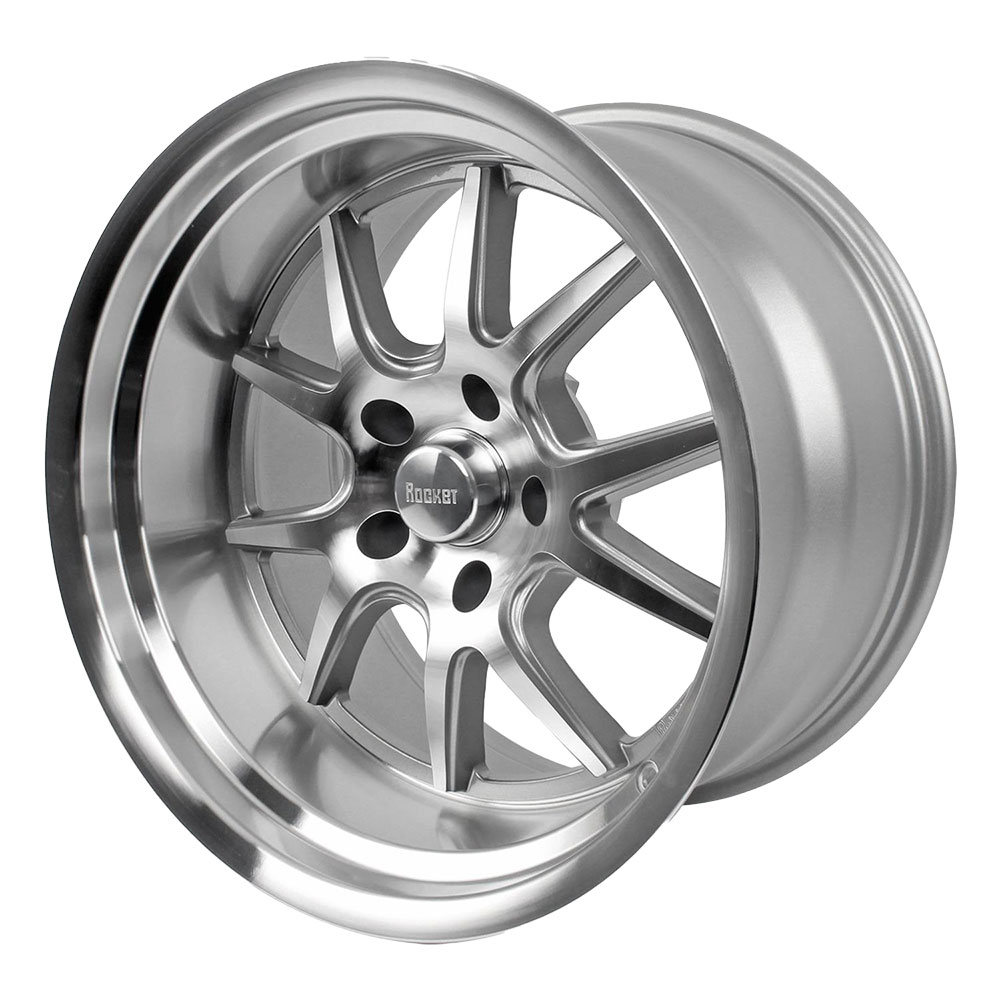 This lightweight performance wheel is a fraction of the cost of forged wheels out there. Rocket Racing's Attack wheel is made via dual-direction production, which features a cast center wheel section that can be moved within a wide range of offsets within the spun-forged outer barrel. This wheel also offers generous clearance for performance brake systems.
Rocket Racing Wheels
866-464-6553
www.holley.com