SLAMILY REUNION HITS A DECADE IN 2018
This August marked the tenth year of the annual Slamily Reunion show in Fort Smith, Arkansas. This northwest show offers one of the friendliest staffs around, and it's hosted in one of the most welcoming show-goer cities we have visited lately. From lowered to lifted and everything in between, the reunion is a weekend full of rolling in and cruising around the Arkansas-Oklahoma Fairgrounds.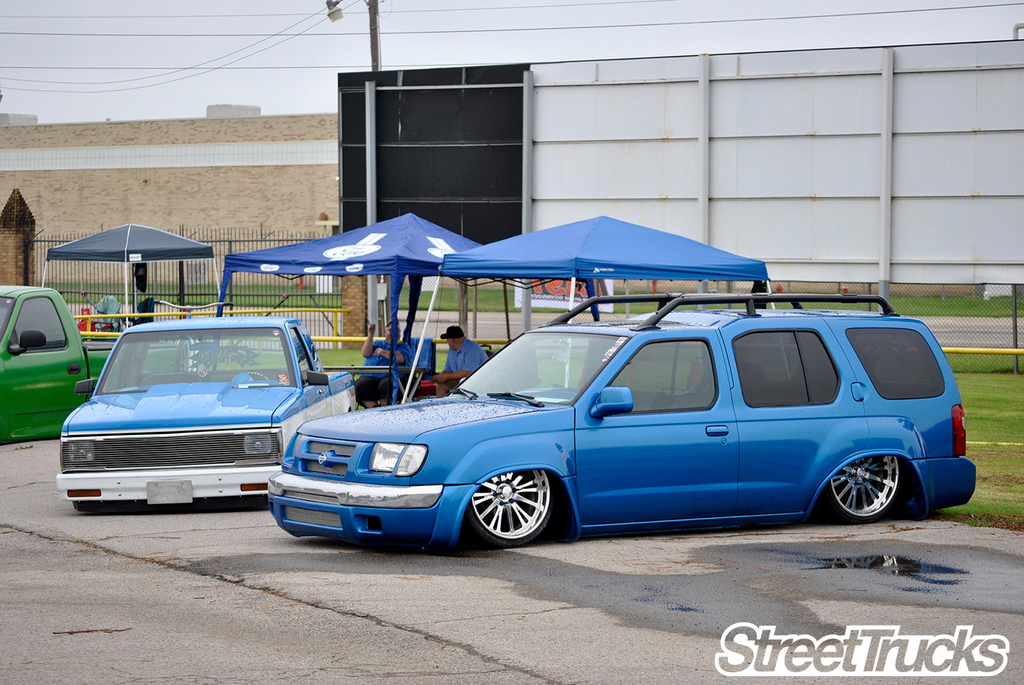 With vehicles of all types posted up on display—including classic hot rods next to lowriders and massive lifted trucks alongside bodydrops—the lucky judges had a painless judging system thanks to drive-through lanes. Custom vehicle owners drove their builds through the judging area when they were ready, which gave out-of-town drivers a chance to clean up any road residue and a chance to go over their pride and joy with the judges themselves to highlight each and every little detail.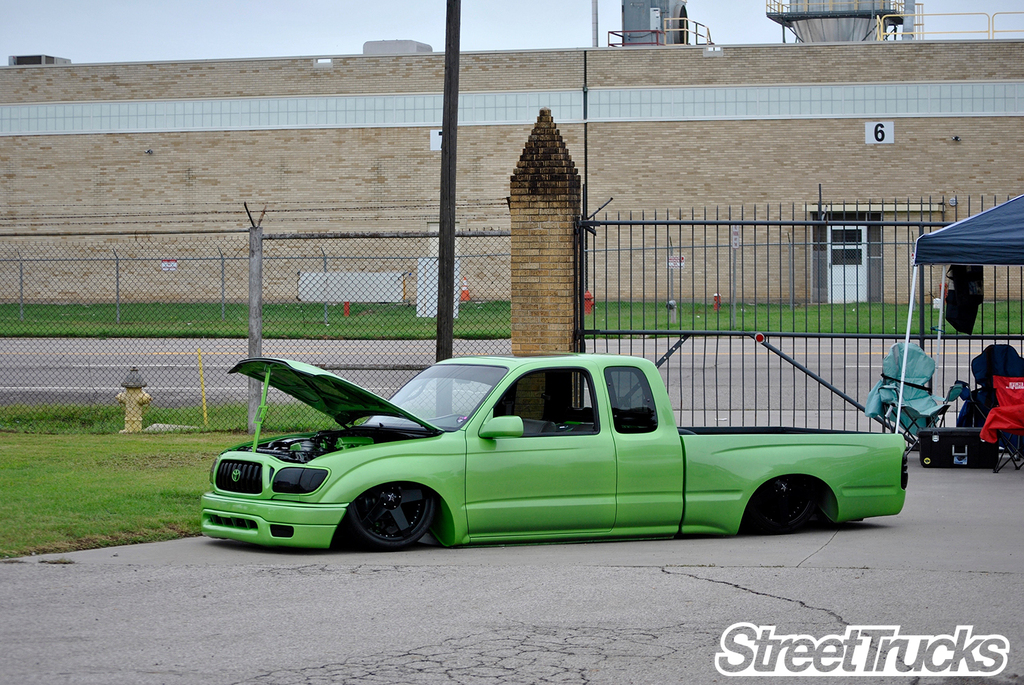 Unique judging categories show the wide range of diversity that Slamily Reunion offers attendees year after year. Awards go to: Best of Show, Best Truck, Best Mini, Best Lifted, Best Car, Best Paint, Best in Progress, the Top 100 (yes, they give awards to the Top 100 builds at this show).
Aside from looking at the builds, attendees can find many things to do each year at Slamily Reunion. The show not only has a live DJ playing all day, but it also features events like coloring contests for the kids, races to chug a full beers through straws, an intense syrup chugging contest, and a few other things to keep the day interesting.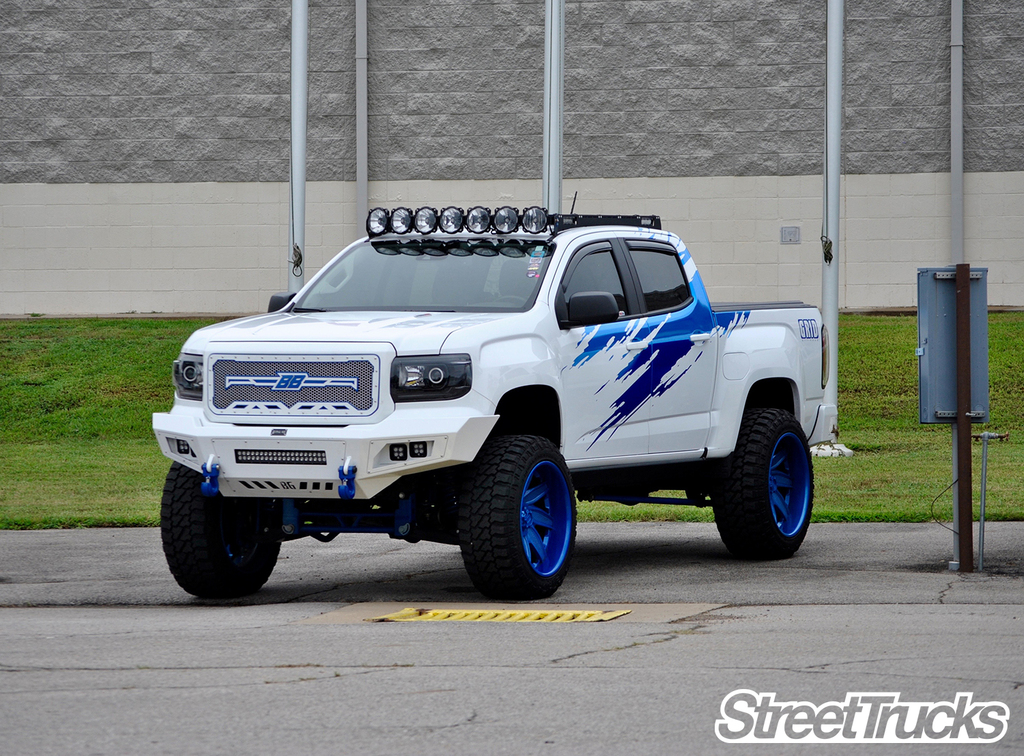 Also, a large variety of food trucks and vendors are typically in attendance to feed the fans of this great event. #WeOutHere Apparel, Breeden Auto Group, Cambered Customs, Solo Classics, Vision Autosports, Flo AirRide Mfg, Slam Specialties, Comp Cams and Gooch Customs are just a few of the supporters this Arkansas-based show has on deck.
Even though the show is always a very family friendly event throughout the day, a strict age limit of 18 and older sets the scene for the after-show party, which gets a little more rowdy as you may suspect. Multiple adult-oriented competitions give the more mature show attendees some time to let loose, especially when the wet t-shirt contest takes place. We could go into detail about why, but I think itís pretty self-explanatory. This exciting after-dark afterparty usually goes until around midnight, giving everyone time to kick back and drink a few cold brews as the DJ plays inside the closed-off fairgrounds.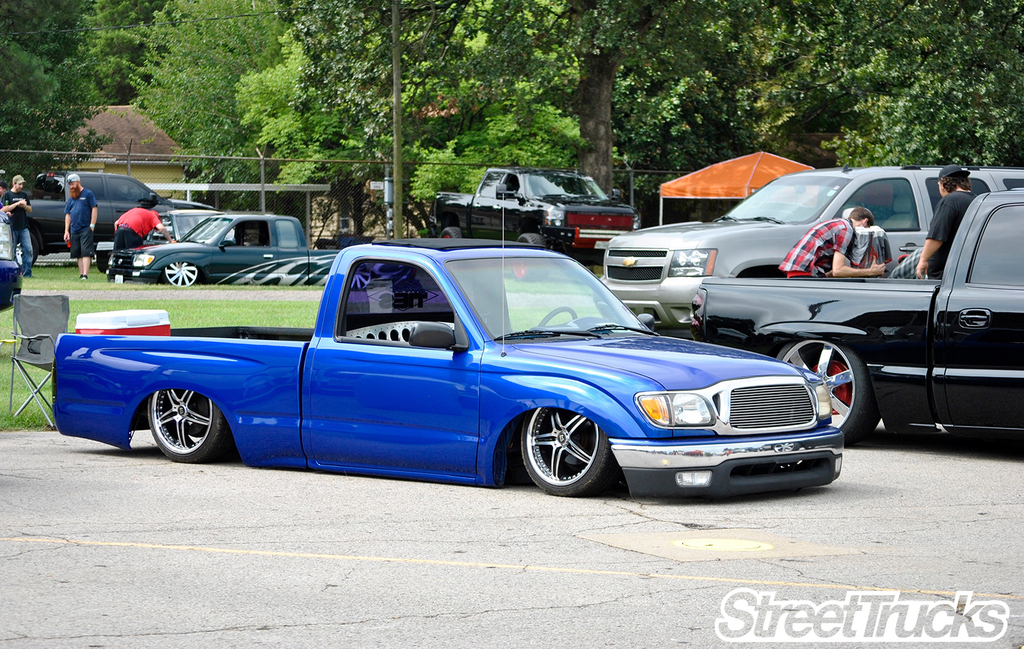 For 2019, show runners Robbie and Keena Bryant of KEG Media hope to break the 500 vehicle mark and also have a few surprises in store, like always. So make sure to make plans, book your hotel rooms and pack your coolers for Slamily Reunion 2019.
With vehicles of all types posted up on display—including classic hot rods next to lowriders and massive lifted trucks alongside bodydrops—the lucky judges had a painless judging system thanks to drive-through lanes"