It Doesn't Get Any Better
You know those trucks that are awesome at first glance, and then just keep getting more awesome once you really start staring for a while? This is one of those trucks. In fact, a lot of Scott Waksmacki's '93 Chevy C1500 is downright understated and takes a trained eye to truly appreciate. As a woodworker, Scott is accustomed to having to get things just right.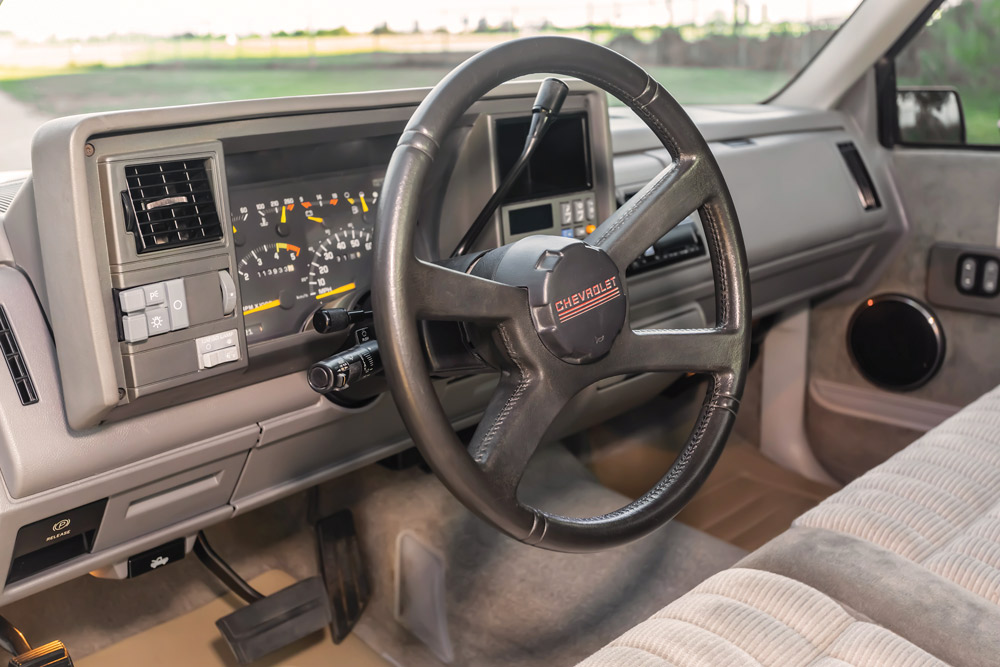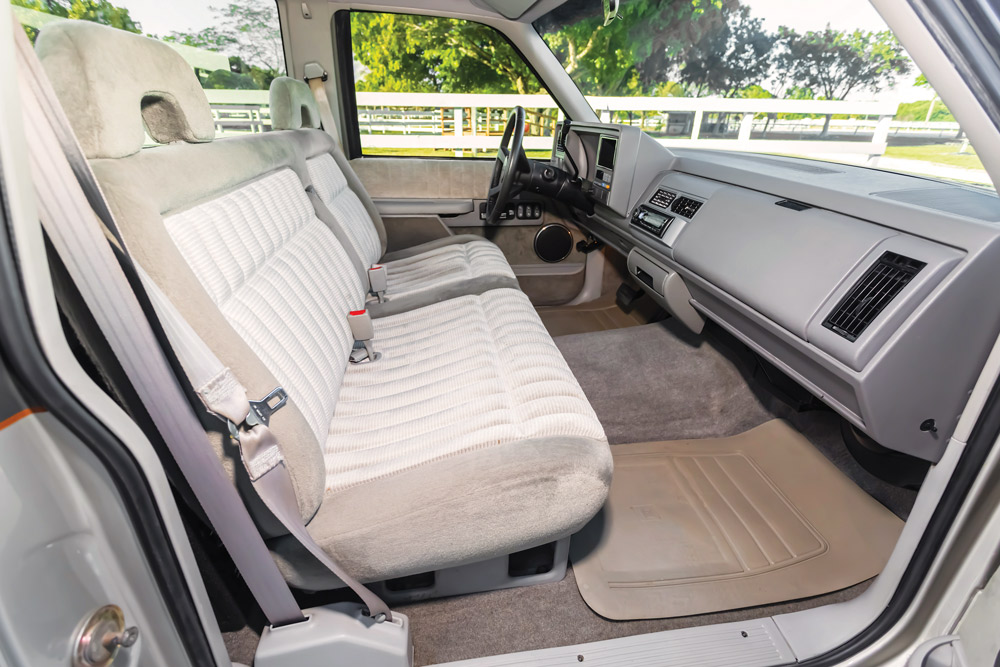 Wanting, according to Scott, "…a simple truck to drive…" turned into much more when he decided to drop off his Chevy at Jeremy Miranda's Miranda Built in Delray Beach, Florida, for a little bit of customization. The zero-rust, low-mileage '93 Chevy C1500 had always been kept in a garage and was the perfect candidate for a clean street cruiser.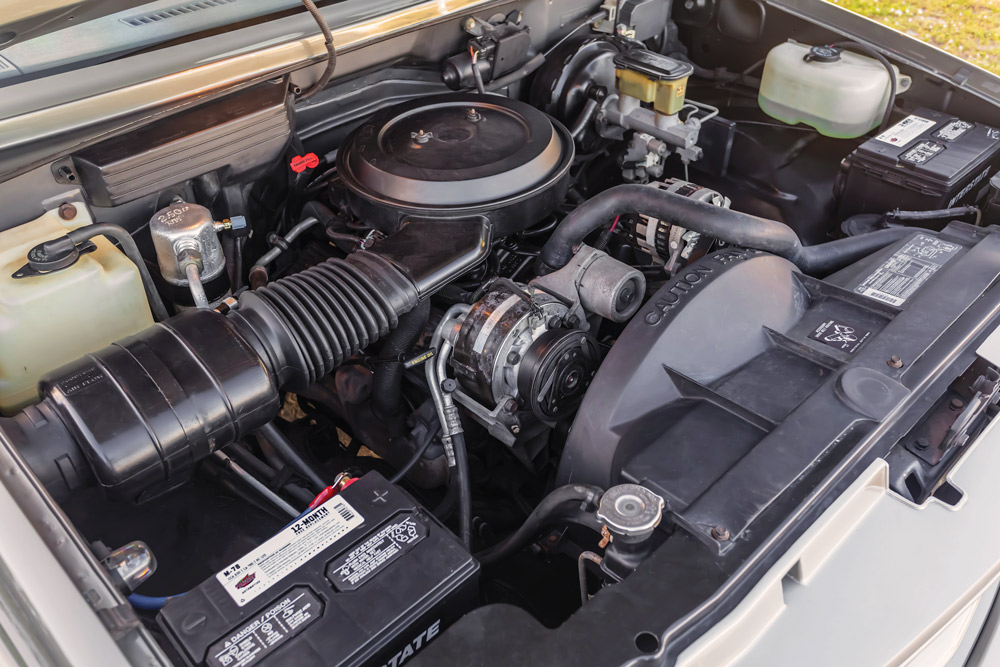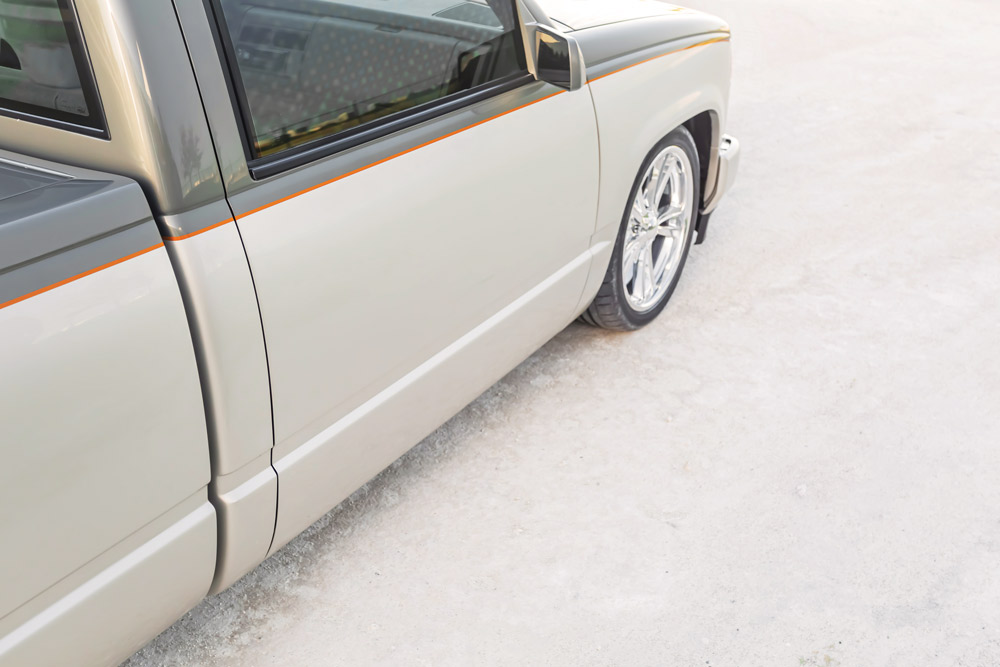 Jeremy started off by lowering the truck with a 5/7 drop from Belltech (with upgraded Bilstein shocks) before eventually bolting on the Cerakote-covered 19×8 and 20×10-inch Hot Rods by Boyd Amarillo billet aluminum wheels and Michelin Pilot Super Sport XL tires in 245/40 and 275/35 sizing. But that's just what you can see from the outside. What you can't readily see is that Jeremy fully restored the chassis and narrowed the rearend 3 inches per side to fit the low-offset rear wheels.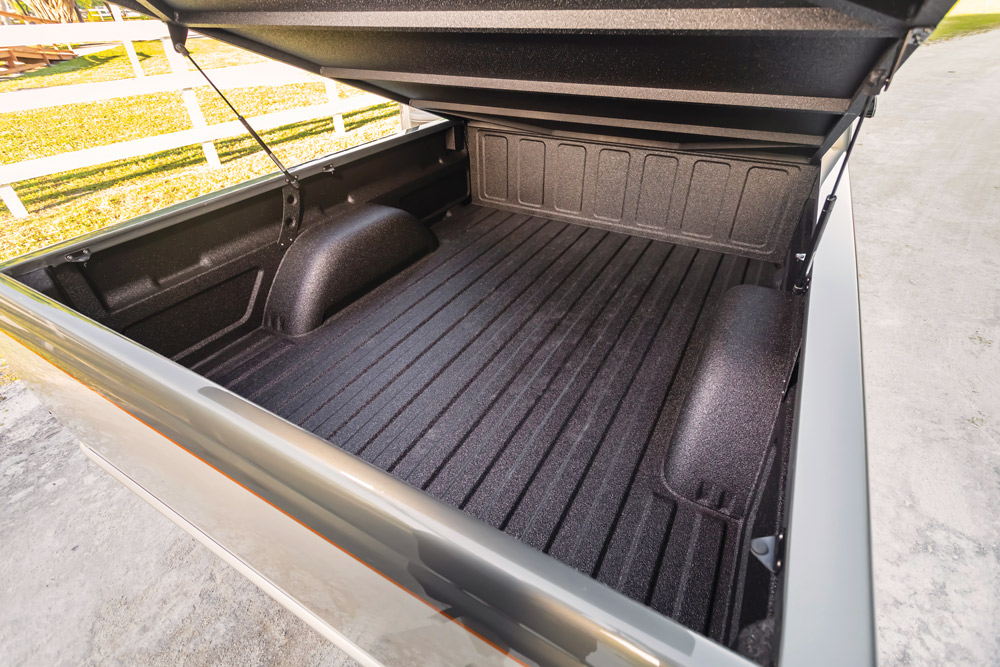 Then there's the other subtle stuff like, well… everything. You'd think that with mods like shaved handles, a shaved cargo light and shaved everything else (also done by Miranda Built), that all of these things would stand out, but that's the beauty of Scott's truck—they all blend in seamlessly, as they should, underneath the flawless paint, which was applied skillfully by Keenan Hailey.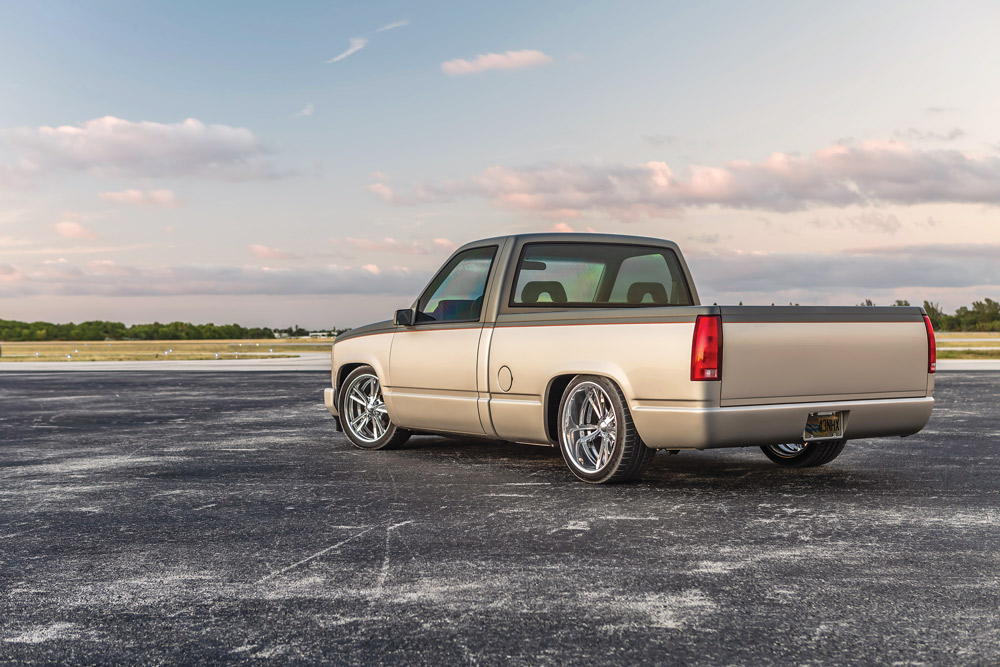 Using Jade Green Metallic, Champagne Silver Metallic and Samoa Orange striping, the Chevy's perfect color combination definitely gives us the same kind of goose bumps we got when we first laid our eyes on the Troy Trepanier-built Chicayne back in the day. And, as you'll notice, the paintwork itself is amazing, wrapping in and out throughout the cab and bed. Scott shared with us that the green is a Lincoln color, the champagne is from a Cadillac, and the orange stripe is out of Audi's swatchbook.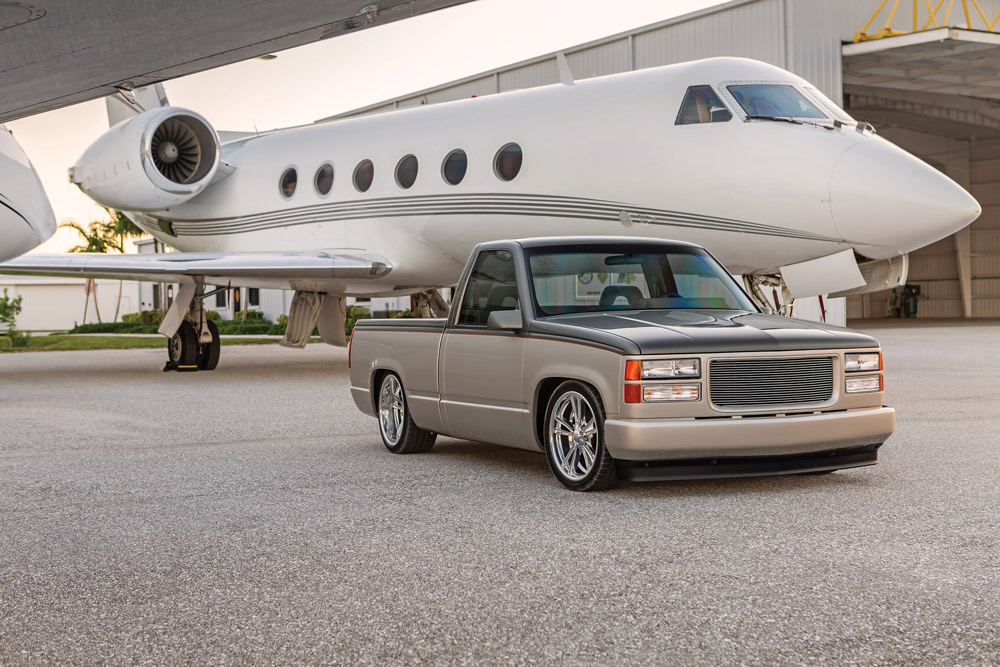 Before putting the truck back together, Scott collected all new original GM glass, rubber and door seals to ensure that the truck was as good as, if not better than, brand new. It would also help preserve the spotless, original interior. The only change to the inside was to install a simple audio system, which uses Alpine and JL Audio components for a clean sound.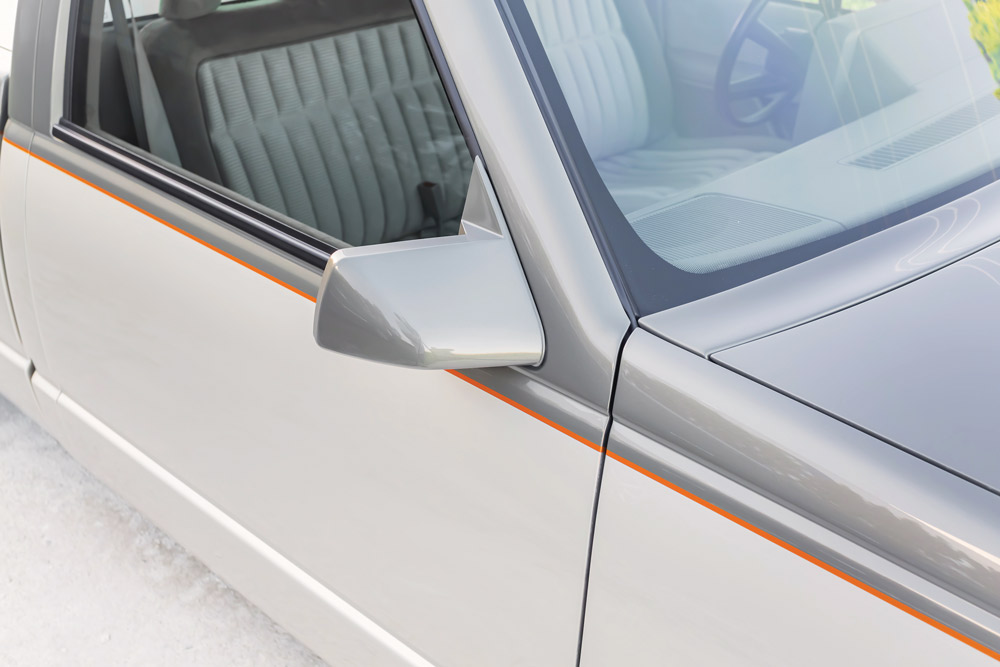 The finishing touch on the truck was the custom flush-mount aluminum tonneau cover built by Jeremy, which closely resembles the highly coveted Checkmate FX tonneau covers of long ago. Certainly one of our favorite, long-gone products for these trucks!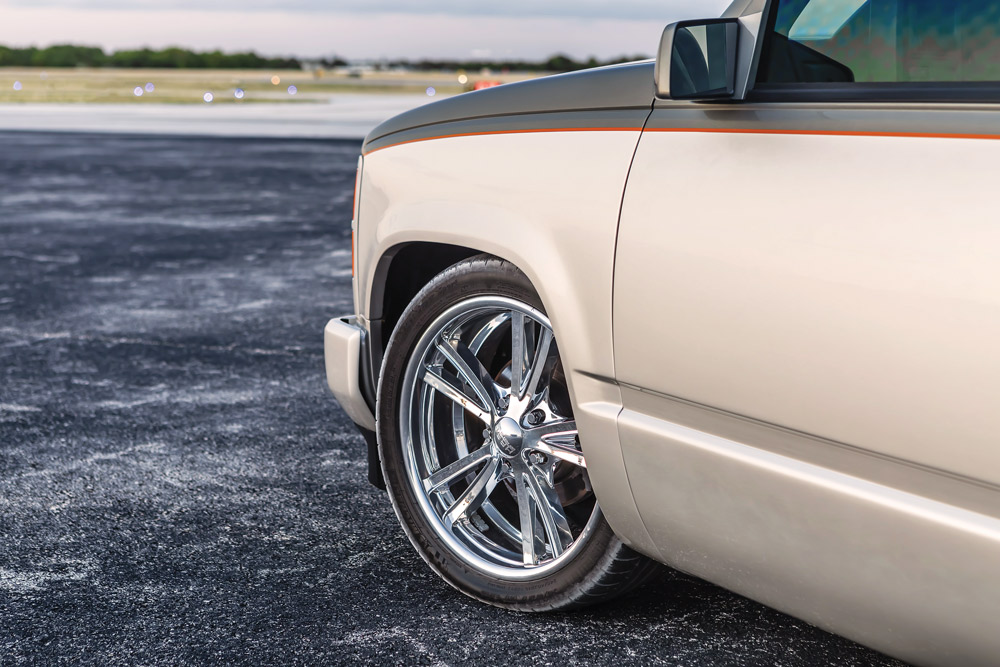 It's interesting to note that the truck didn't leave Miranda Built until every last piece had been restored or replaced, making this essentially a new truck except for the original interior. And yes, the Chevy grille was swapped out for an NOS GMC Sierra unit, with a T-Rex billet grille added for more classic style points. Scott told us that there's not really anything he'd want to change on his truck, but then he paused and added, "Maybe an LS swap?" And so the endless cycle continues!