Hummer is Back in an Unexpected Way!
GMC recently introduced the GMC Hummer EV, bringing bold design and remarkable capability to the electrified vehicle space in an ad titled "Quiet Revolution" featuring basketball legend LeBron James.
The GMC Hummer EV truck will showcase the GMC brand's design and engineering potential, and will feature 1,000 horsepower, 11,500 lb-ft of torque, and will go from 0 to 60 mph in three seconds.
"GMC builds premium and capable trucks and SUVs, and the GMC Hummer EV takes this to new heights," said Duncan Aldred, vice president of Global Buick and GMC.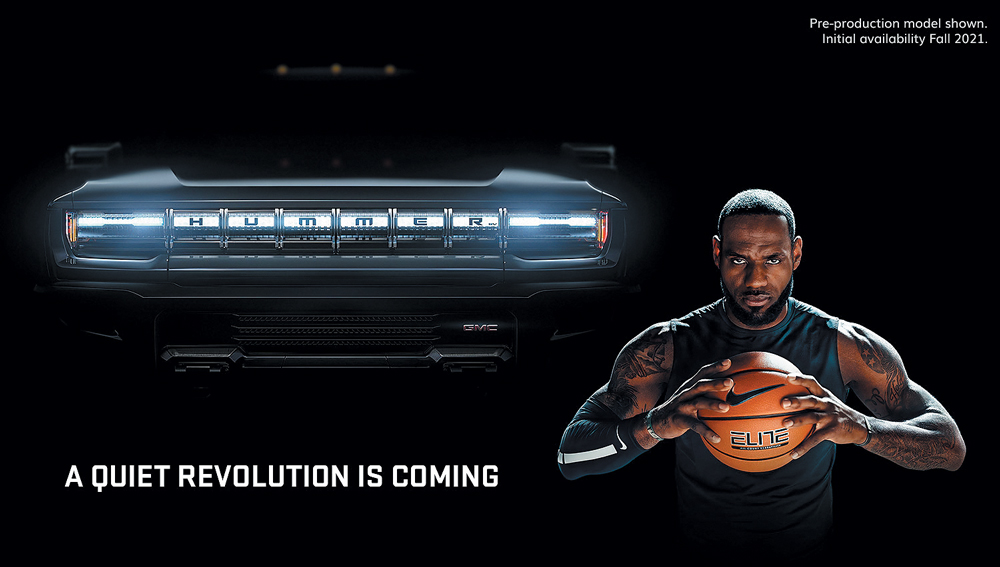 "Teaming up with GMC to introduce the Hummer EV is a natural fit," said LeBron James. "Everyone knows about my love for Hummer since high school, and I'm proud to be a part of announcing the new EV model. The truck may be quiet, but the performance numbers speak for themselves."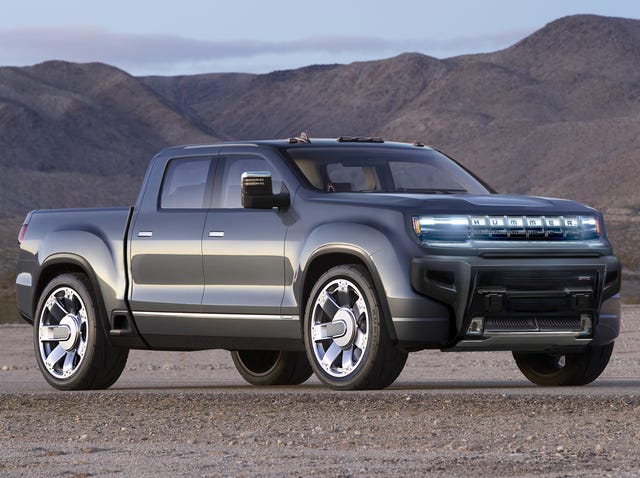 The GMC Hummer EV will generate remarkable metrics in terms of horsepower, torque and acceleration while providing incredible on- and off-road capability. All of this is combined with the vastly reduced noise and zero emissions inherent in the operation of an electric vehicle.
The GMC Hummer EV will be revealed on May 20 and built in Michigan at General MotorsÕ Detroit-Hamtramck assembly plant.
KEG Media/Cognito Motorsports/Cali Customs OKC Team Up for SEMA 2020
One of the latest ideas to come out of KEG Media is this 2020 GMC Denali HD2500, which is owned by Ross Robbins. Keg is managing the project, and the truck will be built by Cali Customs OKC using a Cognito 10-inch lift with the company's track bars and coilovers. The suspension will be dressed with Prismatic Powders Illusion Cherry powdercoating, plus some chrome plating for extra pop. Flog Industries bumpers with Rigid Industries lighting will sit just below the Boost Bars custom grille.
The GMC will be sitting on 40/15.50R26LT Terra Grappler M/Ts and 26×14 American Force wheels bolted on with Illusion Cherry True Spike lugnuts.
Finally, the interior will be done up with yards of Alea Leather goods. You'll be able to check out this behemoth in the Cognito Motorsports booth at SEMA 2020!
Ford On-Boards with KOH/ULTRA4
With its growing lineup of rugged off-road trucks and SUVs, Ford is coming aboard as official vehicle of the King of the Hammers and ULTRA4 extreme off-road racing series.
"Working with ULTRA4 Racing and King of the Hammers is a natural for Ford based on our truck, SUV and off-road heritage," said Mark Rushbrook, global director, Ford Performance Motorsports. "Our participation in King of the Hammers builds on our rich history of off-roading by continuing to deliver on Built Ford Tough in the most demanding conditions."
Ford estimates sales of rugged trucks and utilities have been growing at twice the rate of the overall SUV segment. Rugged SUVs are estimated to account for about one-quarter of the overall SUV segment today-up from about 12% just 10 years ago.
Ford's lineup of rugged off-road vehicles includes F-150 Raptor, the ultimate high-performance off-road pickup, the highly capable Super Duty Tremor, plus the all-new Bronco SUV set to debut this spring and an upcoming small SUV.
Ford's collaboration with ULTRA4 continues its growing presence in the off-road enthusiast realm. Recently, Ford stepped up to serve as official truck and SUV of SCORE-International Off-Road Racing, which holds the Baja 500, Baja 1000 and San Felipe 250 championships in Mexico. Ford also serves as official vehicle of the Best in the Desert race series.