Ford Valve Covers
Eddie Motorsports now offers cast aluminum valve covers. These have a breather hole on each side and include oil baffle, fasteners, breather and PVC grommets. They're sold in pairs, and the parts usually ship in one to two days.
OBS Classic Dash
Whether your OBS Chevy is dropped with a custom paint job and high-performance engine, or you just landed a sweet 100% factory stock truck, we have something new for you to check out.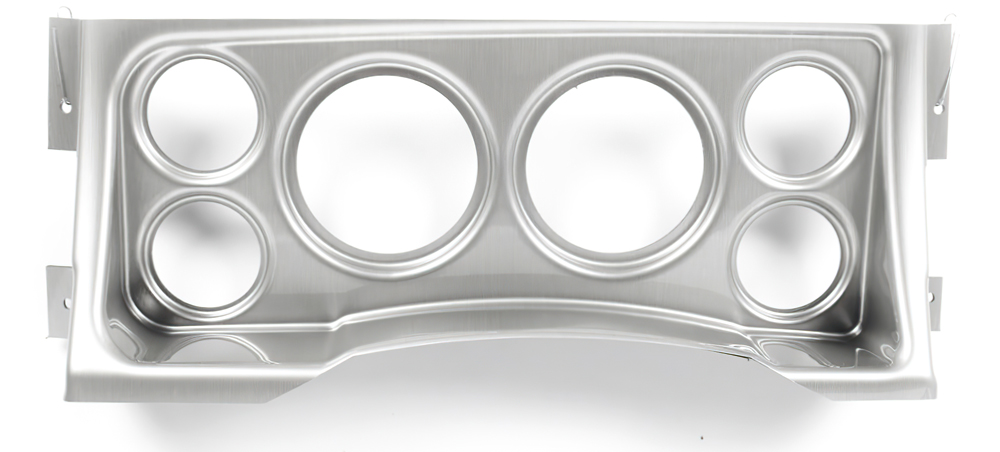 The new 1995-98 Chevy/GMC Truck control panel from Classic Dash now comes in three styles: analog gauges, Holley 7.5-inch and 6.8-inch digital dash, and RacePak IQ3S and IQ3SL digital dash.

The analog Silverado dash will work with any 3 3/8-inch speedometer and tachometer and 2 1/16-inch gauge setup on the market. Truck owners can dial in a custom and clean look for their interior with this option, which is available in matte black, brushed aluminum finish and carbon fiber finish.
Jeep Truck Storage
Tuffy Security Products has expanded its line of Jeep brand lockboxes with an innovative pickup bed storage system for the 2020 Jeep Gladiator. Two long compartments located along both sides of the pickup bed, comprised of three separate lids with dividers, allow Gladiator owners to keep their outdoor adventure gear organized and out of the elements.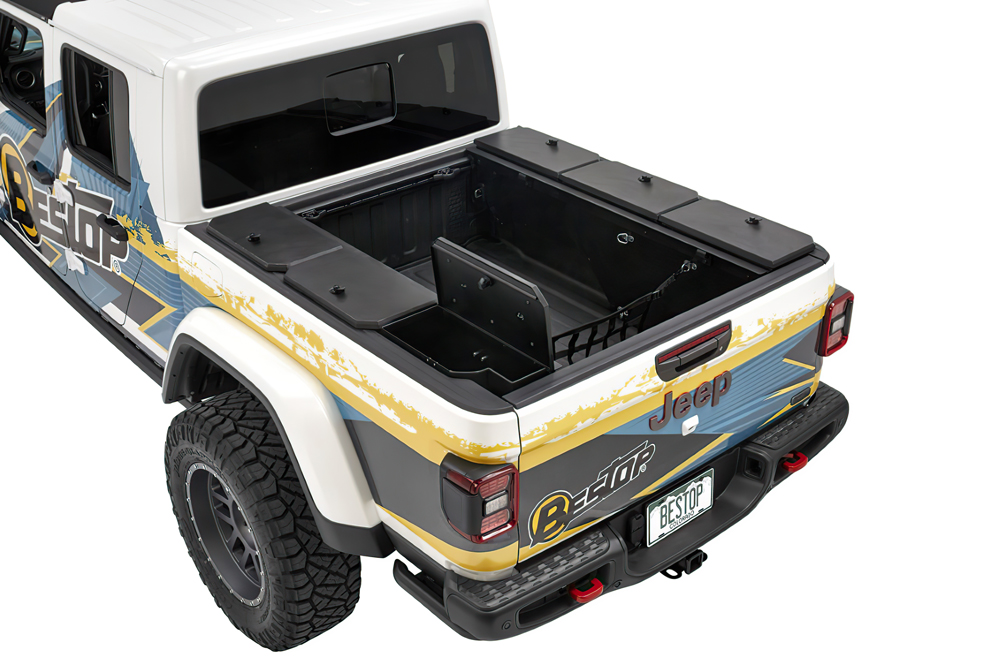 The Tuffy lockboxes are manufactured with 16-gauge, 1/8-inch-thick welded steel. The steel bin lids are covered with a sturdy yet lightweight composite material for weather resistance, and they have push button locks that allow each lid to latch shut without having to lock with the key.
Tough Enough!
The Black Rhino Stadium Rotary Forged is a performance engineered 10-spoke wheel design inset in a deep step lip. The Stadium wheel utilizes a clean and minimal spoke style that is complemented by a flat face profile to maintain strength while keeping overall weight down on a wheel that is load rated to a heavy-duty 2,450 pounds per wheel. Stadium is engineered to fit the OE Toyota Racing Development (TRD) center cap in 6×139.7 sizes. Standard finish for all sizes is a classic matte black. The Stadium is also offered in bronze exclusively for 6×139.7 sizes.
Heavy-Duty Truck Rack
Weather Guard's new heavy-duty steel truck rack helps construction professionals and truck owners transport bulky cargo and materials with a 1,700-pound load capacity. Designed to accommodate three ladders side by side, the new Weather Guard heavy-duty truck rack maximizes space and capacity. It's built to be "one size fits all" and can be installed drill-free in less than one hour.
Small Block Chevy Camshaft
There are lots of 350 ci TBI, L98 and LT1 engines under the hoods of Camaros, Corvettes and GM trucks. This Summit Racing Pro EFI Stage 1 Camshaft is just the ticket for adding some much-needed horsepower. The solid billet hydraulic roller cam pulls strongly from 1,500 to 6,000 rpm and has a lumpier idle than stock so people will know something interesting is under the hood. The Pro EFI Stage 1 Camshaft is compatible with the factory tune on TBI, L98 and LT1 engines.
True Variable Speed
Aeromotive, a leading manufacturer of aftermarket fuel systems and accessories, has released its new True Variable Speed (TVS) controller (product #18047) for its line of brushless gear fuel pumps. This controller adjusts the pump speed to improve fuel system efficiency and reduce fuel temperatures.
Utilizing a 0-5-volt DC analog input from the ECU or the vehicle's Throttle Position Sensor (TPS), Aeromotive's new TVS controller decreases fuel pump speed during low-demand periods, reducing current draw and cycle rate, resulting in cooler fuel temperatures.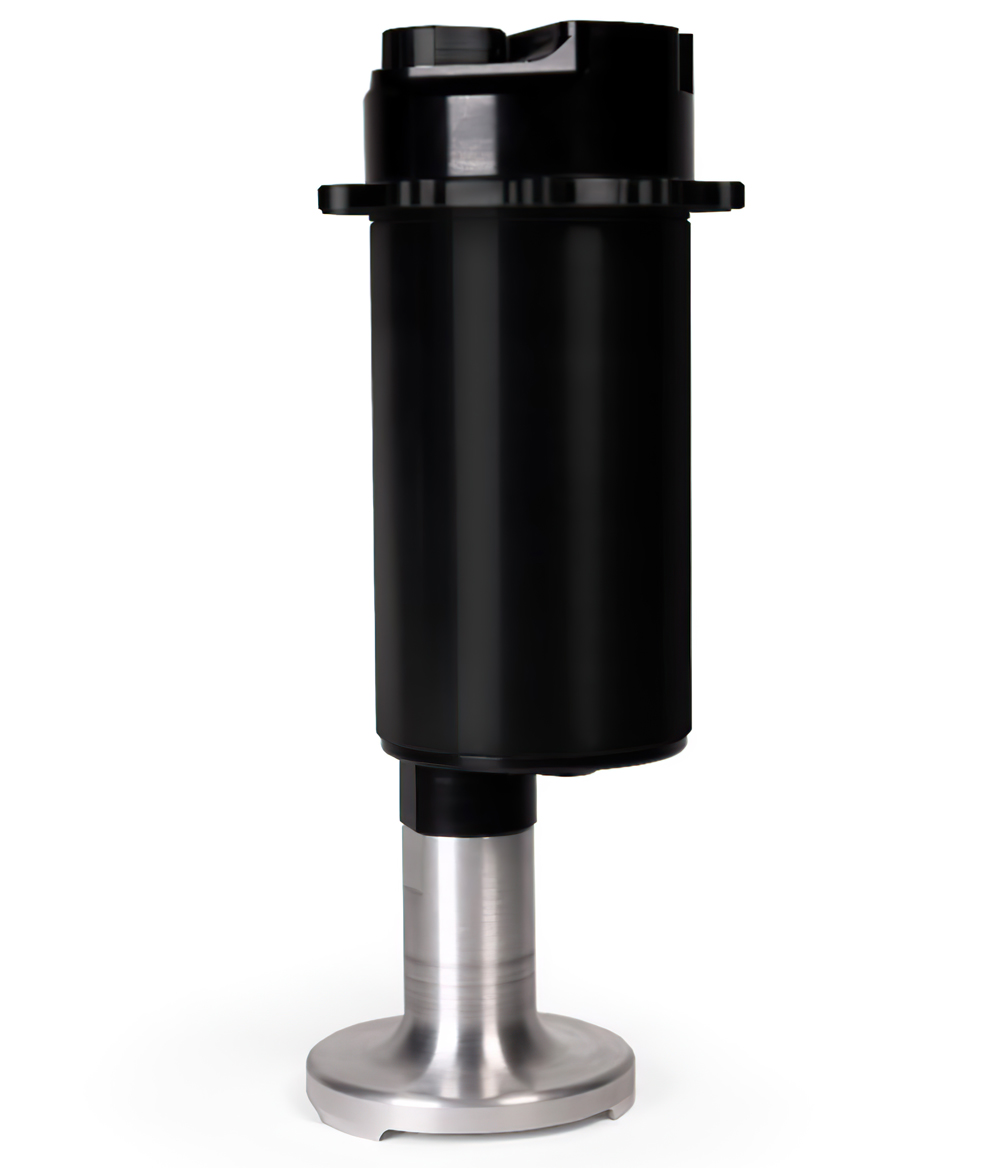 The TVS controller is designed to work with all 3.5 and 5.0 gpm in-tank and inline gear pumps in the Aeromotive Brushless line. The new TVS controller is available pre-installed on all new Aeromotive Brushless 3.5 and 5.0 gpm fuel pumps and can be retrofitted to any earlier-model Aeromotive brushless gear pump.