If you don't know by now, the Roadster Shop builds topnotch products for most popular classic vehicles. This includes Revo suspension components and Fast Track full chassis for those who want ultimate Pro-Touring performance. These systems were designed with modern technology to allow older vehicles to outperform modern sports cars. 
For anyone who wants to go head-to-head on an autocross course, these products are great. On the other hand, it leaves a gap in coverage for those who want to gain style points rather than shave seconds off lap times. If you plan to build a cruiser C-10 or full show truck, you don't need to have the ultimate race-style products to achieve a killer stance. Seeing this gap in coverage on suspension systems, the guys at the Roadster Shop seized the opportunity to make a complete chassis to fill the need. The Spec series chassis not only offers C-10 truck owners a quality new platform to build from, it's also a simpler and more cost-efficient route. With more than 25 years' experience building quality chassis, the Roadster Shop crew has developed modern techniques to streamline production and cut manufacturing costs. In doing so, they have created a better product that's not only lighter and stronger, but easier to install, as well. Make no mistake, this chassis is still a superior system, and an extensive amount of time was dedicated to nailing the geometry. The Roadster Shop's Phil Gerber described it best, "It's like comparing a base model Corvette to a Z06. They are both great products, but one just happens to be better than the other."
The Spec series chassis has two variations: Stock Spec designed for a lowered height with coil-overs, and Slammed Spec, which uses Firestone airbags to lay rockers on the pavement. There are numerous products on the market engineered for a quality ride and performance that lack the ability to get a truck completely on the ground. Roadster Shop's new chassis does everything mentioned and more. Starting with the CNC-laser-cut and contoured frame, the Spec series was designed for stock location of bumpers, core support, cab and bed mounts to make swapping to this chassis a snap. Other engineering feats include LS and SBC engine mounts, adjustable transmission mount and provisions for a 3-inch exhaust. To obtain better form and function, the chassis utilizes rack-and-pinion steering, Wilwood ProSpindles and a Ford 9-inch rearend.
"THE SPEC SERIES CHASSIS IS TRULY A REVOLUTIONARY NEW PRODUCT THAT WILL HELP C-10 ENTHUSIASTS CREATE KILLER-LOOKING TRUCKS THAT RIDE AND PERFORM WELL UNDER THE STRESS OF DRIVING."
Not only was the suspension designed to handle well, it also allows you to tuck up to 12-inch-wide wheels under the body. The complete system easily bolts underneath a C-10 with just a small cut in the bed for the rear frame rail kickup. The Spec series chassis is truly a revolutionary new product that will help C-10 enthusiasts create killer-looking trucks that ride and perform well under the stress of driving. If you're looking to update the chassis on your GM truck, this is a fresh option being offered by the guys at the Roadster Shop.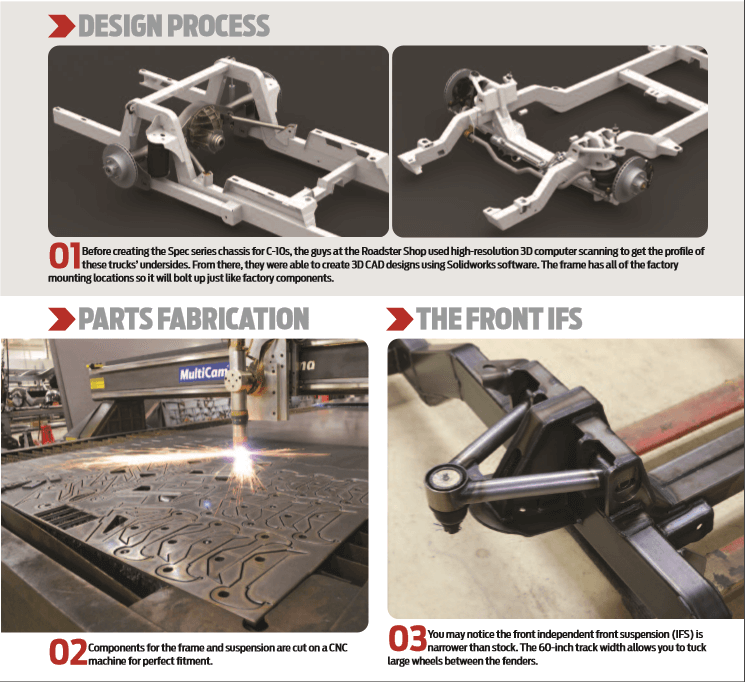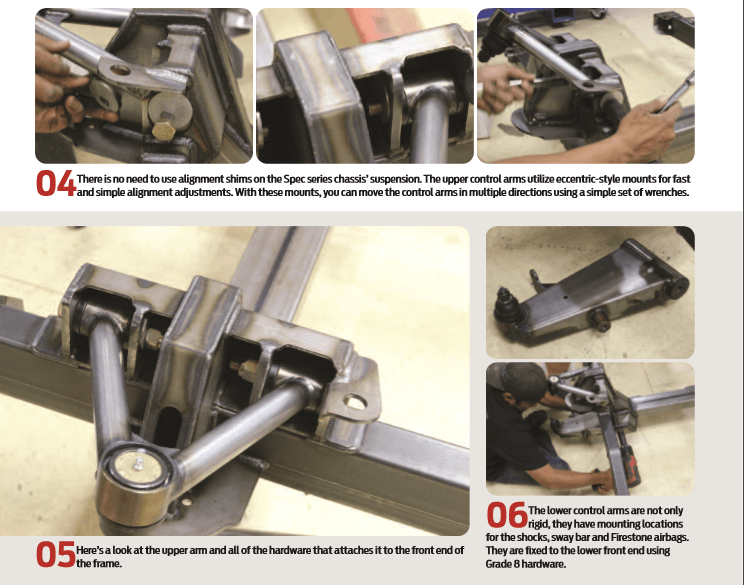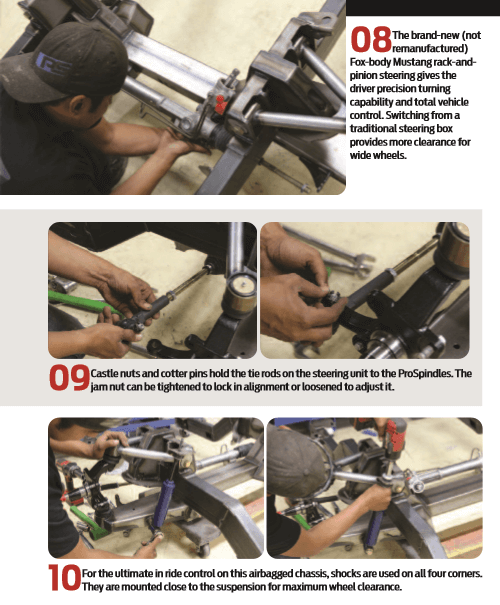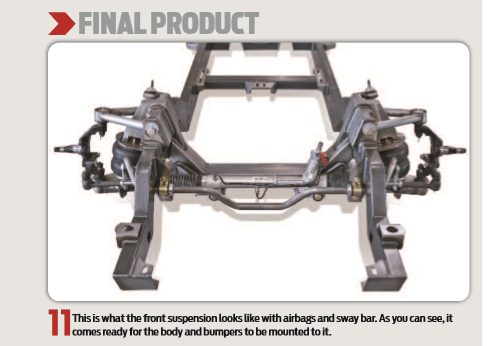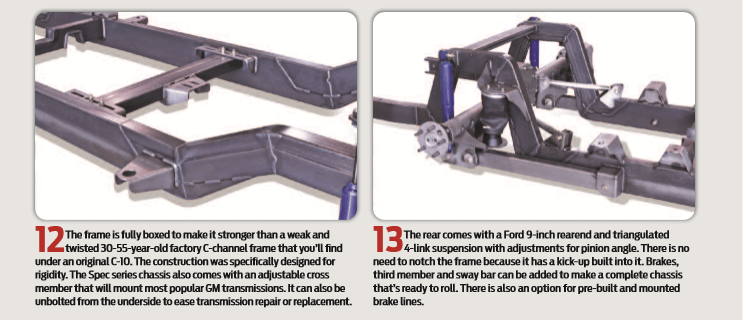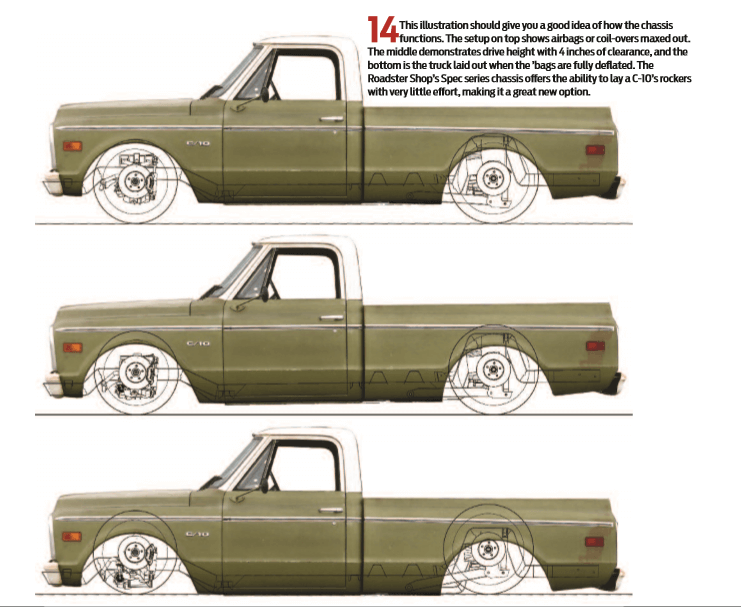 Source:

The Roadster Shop
847.949.7637
Editor's Note: A version of this article first appeared in the May 2016 print issue of Street Trucks Magazine.