Vapor Guard hose and fittings virtually eliminates fuel permeation issues common with most rubber fuel lines that can lead to the contamination and obstruction of fuel injectors and carburetor passages.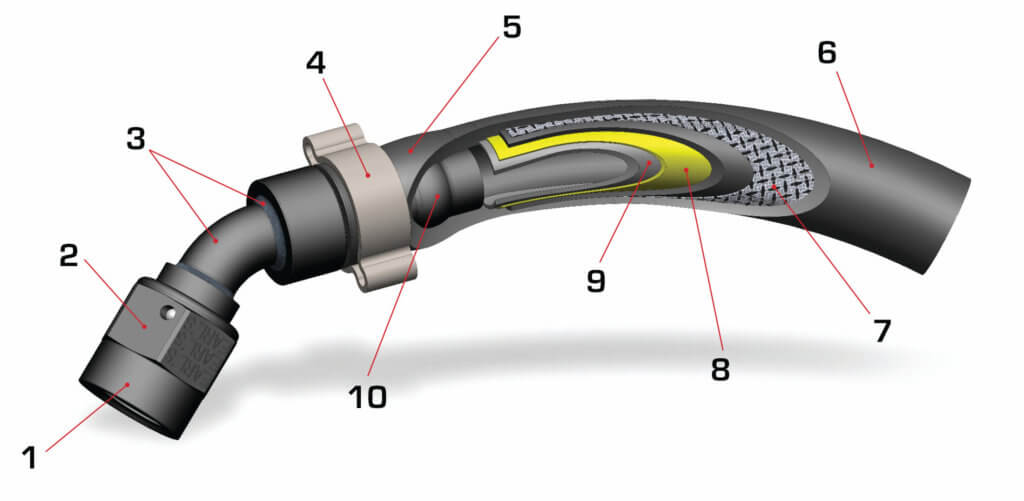 Black Brite dip anodizing offers long-life even when used with today's harsh fuels.

AN,SAE port and NPT hose ends available.

Brazed bent-tube assembly provides unsurpassed strength.

Three styles of stainless steel clamps available.

Hose ends are adjustable in orientation after assembly for final clocking during installation.

Exterior cover has extreme tolerance of heat and ozone.

Reinforcement braid Aramid material (EFI hose only) is used to provide the high pressure rating that fuel injection requires.

Vapor guard barrier thermoplastic layer provides superior fuel isolation virtually eliminating vapors from escaping through the hose.

Primary barrier liner Initial layer offers high resistance to heat and aggressive fuels.

Vapor guard retention bead retains hose under pressure while ensuring hose liner is not damaged.
Layered to provide high resistance to heat and aggressive fuels, these barriers provide superior fuel isolation, prevent vapors from escaping through the hose, and offer protection against hose deterioration, while the smooth retention bead in the hose end retains pressure and ensures the hose liner remains undamaged.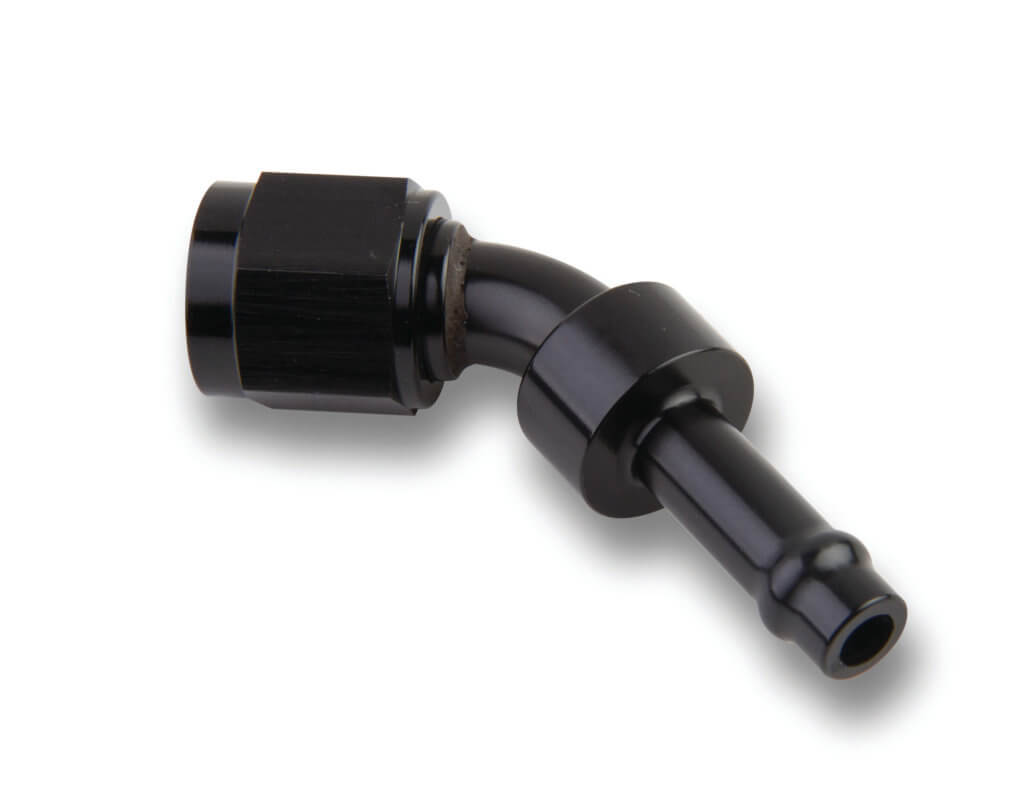 Holley Performance Products • 866.464.6553 • Holley.com
Editor's Note: A version of this article first appeared in the August 2016 print issue of Street Trucks Magazine.