SPACED OUT
Air Lift Company has released its new universal air spring spacers. Available in five dierent configurations, these spacers accommodate most lift kits up to 6 inches. Designed to work with all brands of bellow-style air springs, these spacers fill in the gap created by adding a lift kit, attaching between the lower air spring bracket and the air spring itself. The spacers are built with high-grade steel and are rated to handle more than 10 tons of force, making them tough enough to handle even the heaviest loads and restore the towing and hauling capabilities of your truck.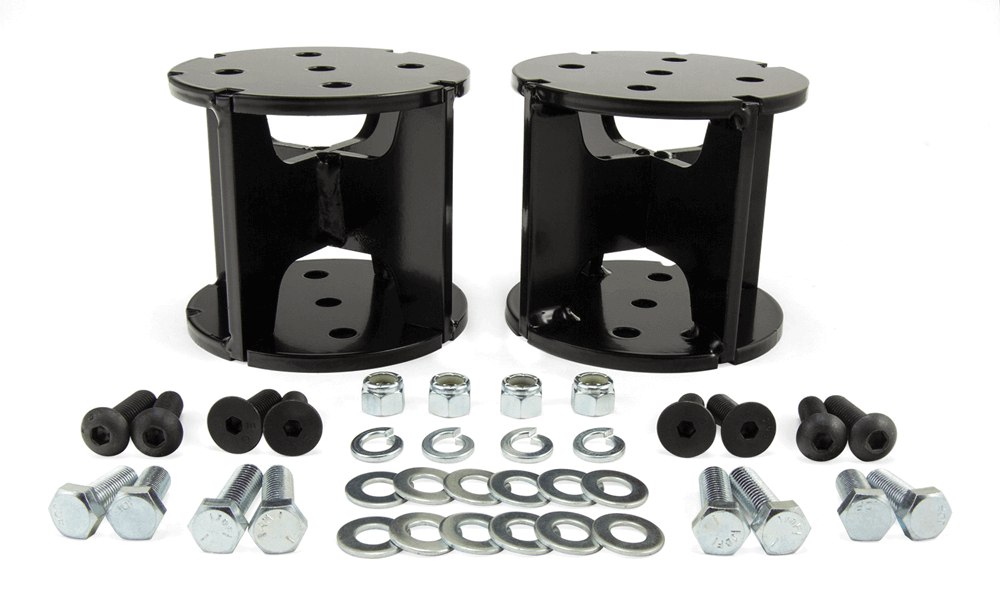 Air Lift Company
800.248.0892
Airliftcompany.com
ULTIMATE SHOE SHINER
This new wheel cleaner from Meguiar's features a powerful formula that cleans deeply while remaining gentle enough that it can be used on any wheel fi nish or type. This new formula is pH balanced and acid free so that it will not harm wheels or painted brake components. It's even safe and effective on sensitive surfaces like polished and uncoated aluminum wheels. The active gel formula of Meguiar's Ultimate All Wheel Cleaner clings to wheels and stays wetter longer, providing better cleaning action than traditional foaming wheel cleaners.

Meguiar's
800.347.5700
Meguiars.com
ADD SOME KICK
Retro Manufacturing is now shipping its new replacement kick panels for 1973-85 GM squarebody C and K series trucks. These high-quality kick panels are injection molded to ensure the perfect fi t without modifying the factory parking brake pedal. Featuring a speaker cut-out for low-profile 6.5-inch speakers that is angled to direct sound upwards toward the listener, these kick panels are available as blank kick panels or in a package with RetroSound speakers and RetroMat.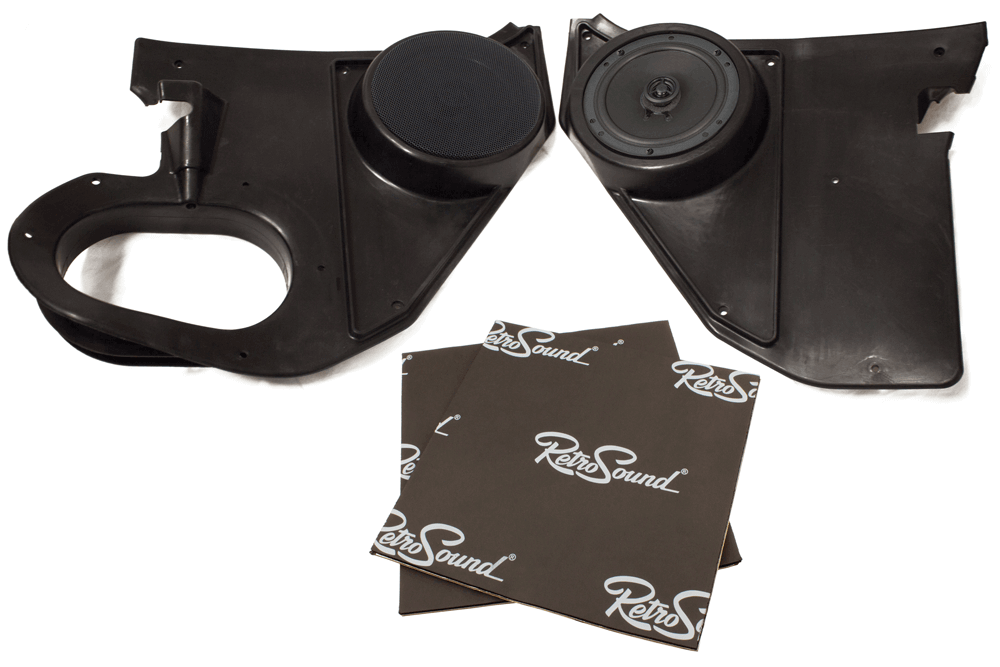 Retro Manufacturing
888.325.1555
Retromanufacturing.com
GET THE SHAFT
Howard Cams' Rattler camshaft has been designed to fit most applications, whether flat or roller tappet, as well as a variety of profi les. These camshafts are manufactured on dedicated high-precision CNC camgrinding machines. Created to deliver maximum performance and precision oil control, this camshaft is made out of a high-grade, race-quality core, Rockwell checked and Parkerized to ensure the highest quality-control standards.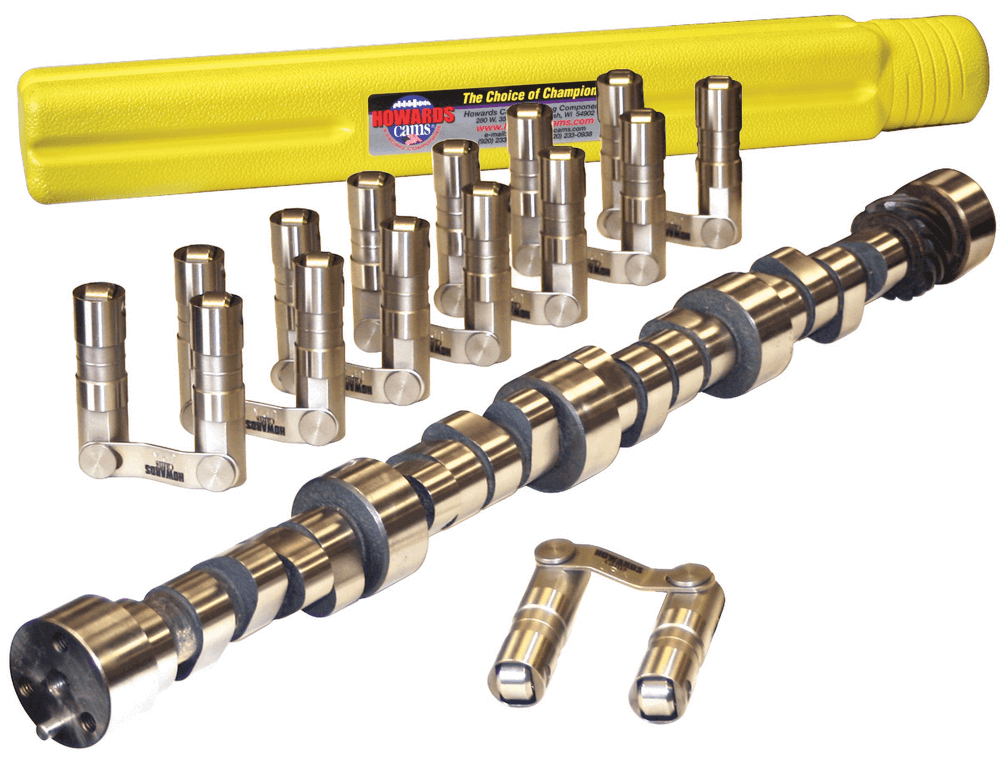 Howards Cams
920.233.5228
Howardscams.com
CODE BREAKER
Zurich OBD2 code readers provide precise measurements and readings, making complex vehicle diagnostic systems easy to understand and fix. All readers diagnose and clear trouble codes and lights on virtually every foreign and domestic car, light truck, SUV and hybrids manufactured since 1996. The line features the Zurich ZR4, the line's baseline code reader, ideal for weekend mechanics; the Zurich ZR8 with oil light reset, battery/alternator system check and ABS diagnostics; as well as the Zurich ZR11 and Zurich ZR13, designed for technicians.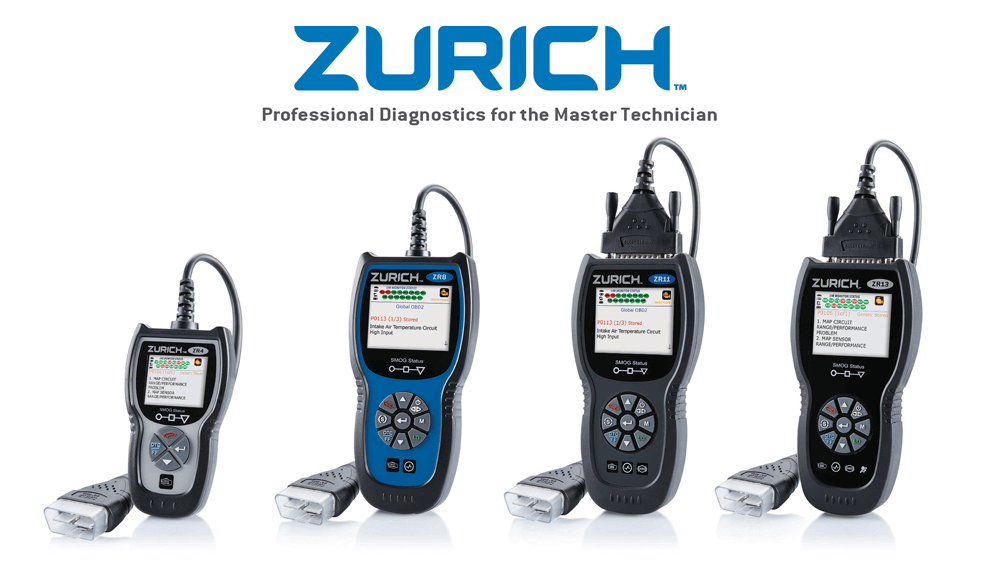 Harbor Freight Tools
800.423.2567
Harborfreight.com
GET A GRIP
The new Scorpion All Terrain Plus for pickup trucks and SUVs is a new product in the Pirelli Scorpion AT tire lineup, featuring an aggressive design and new generation tread compound to maximize driving performance in demanding on- and o -road conditions. The new tire, which is available in a range of fitments from 16 to 20 inches, also carries the Three Peaks Snowfl ake denoting its suitability for winter conditions. The majority of the product line is now available to order in the most popular sizes, with the full product range available later this year.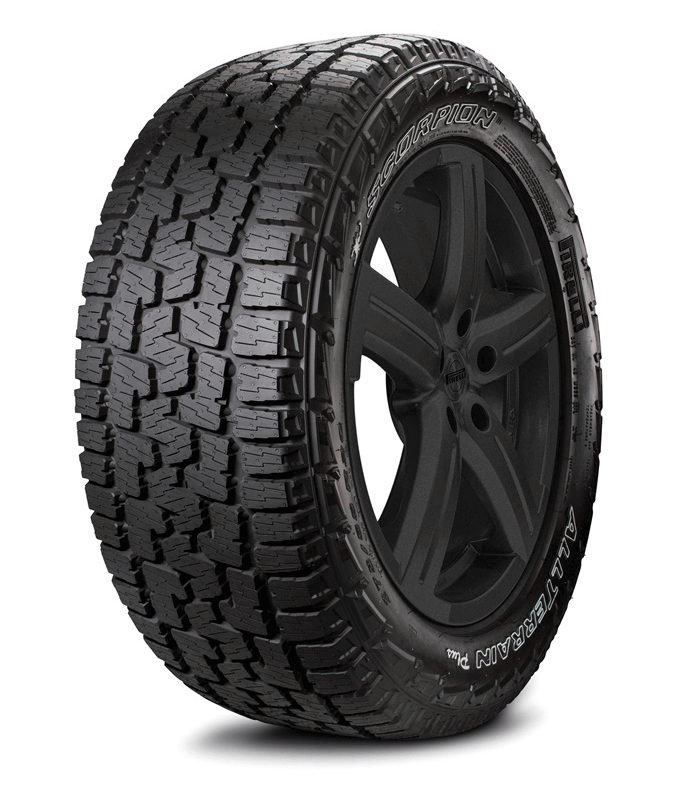 Pirelli
Pirelli.com