It's Always Been Cool Like Dat
We owe a lot to the pioneers of this passion of ours. There was a time when trucks, though useful, were boring. As folks eventually started to customize and personalize them, they began looking awesome, especially when lowered. The only problem was the ride quality was often severely lacking. Some people still hold that decades-old belief, saying things like, "I had a lowered truck in the '70s and it rode like crap, always hitting the bumpstops."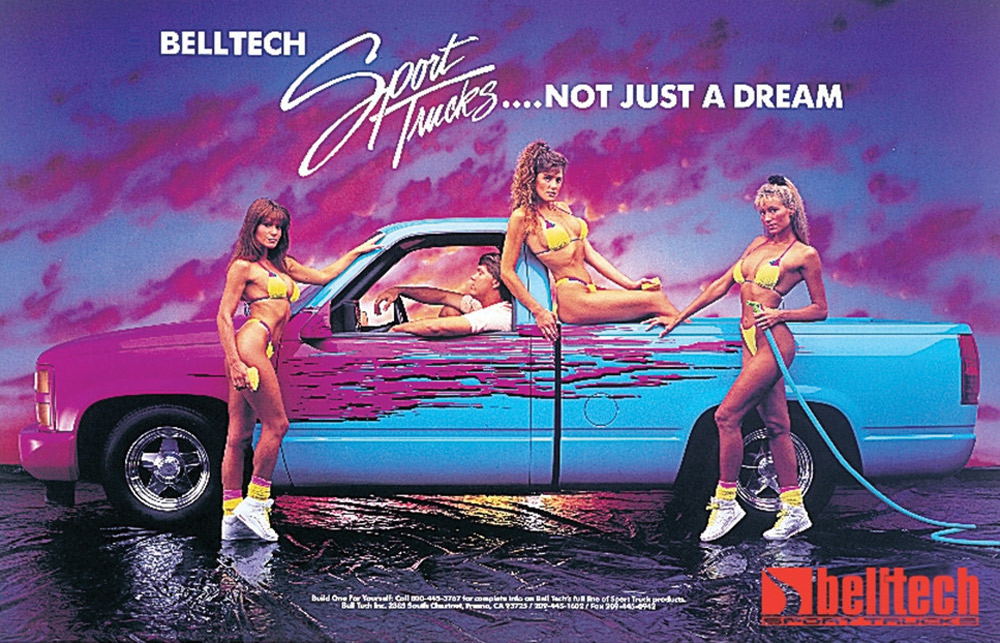 Well, that was then, and this is now. And the now wouldn't be here if it weren't for companies like Belltech, which paved the way with innovations like drop spindles, shackles and axle flip kits. When the '88 Chevy and GMC ½-ton pickups debuted in late 1987, the custom truck world changed forever and the sport truck world as we know it was born.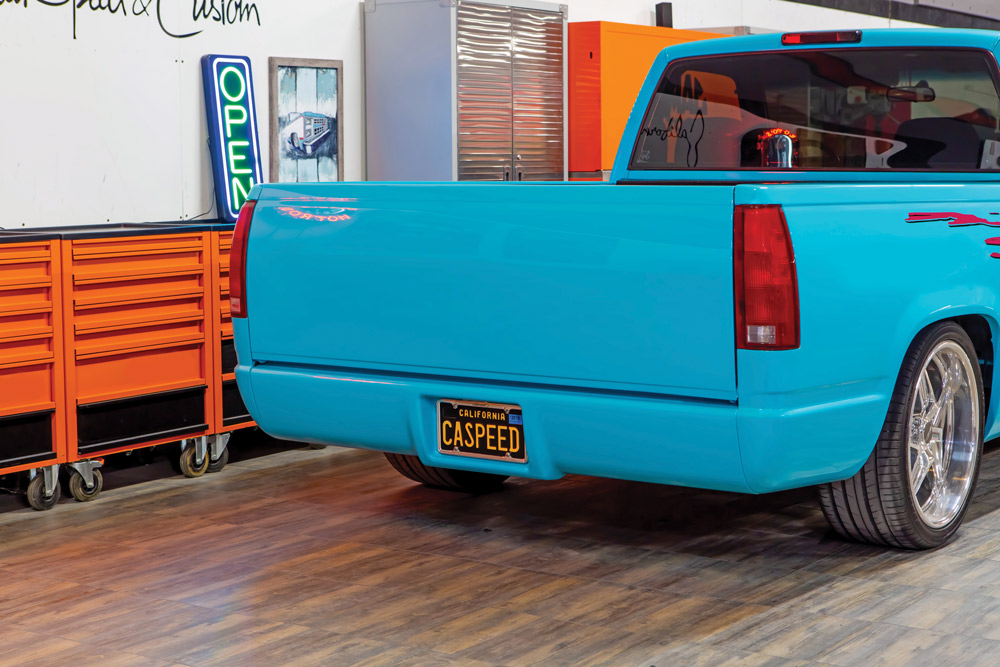 From seemingly out of nowhere, bright custom trucks became the hottest things on the streets, eclipsing popular mini-trucks almost overnight and becoming a staple in magazines.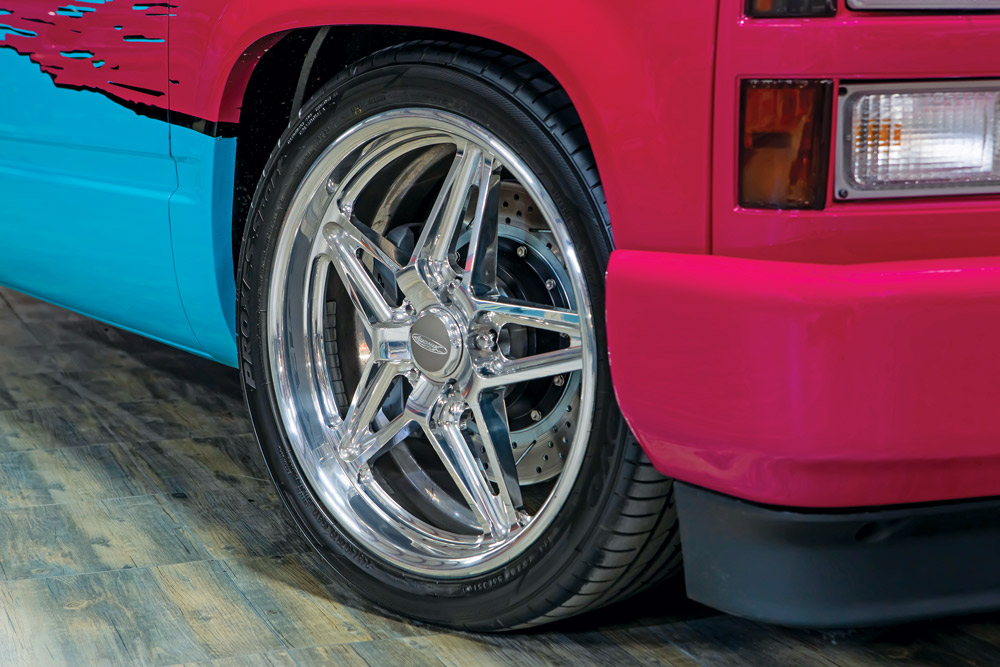 Mark Oja knows this era firsthand, as he was a young Canadian hot rod builder who had his finger on the pulse of all the latest automotive trends in the late '80s and early '90s. Like many of us, he was immediately drawn to these new trucks, especially after seeing a certain Belltech ad in a magazine. Mark began dropping trucks on billet wheels and giving them awesome paintjobs, both for himself and his customers, and hasn't looked back since! He would eventually move his family to the States and open up California Speed and Custom, not to mention become the build manager for Overhaulin'.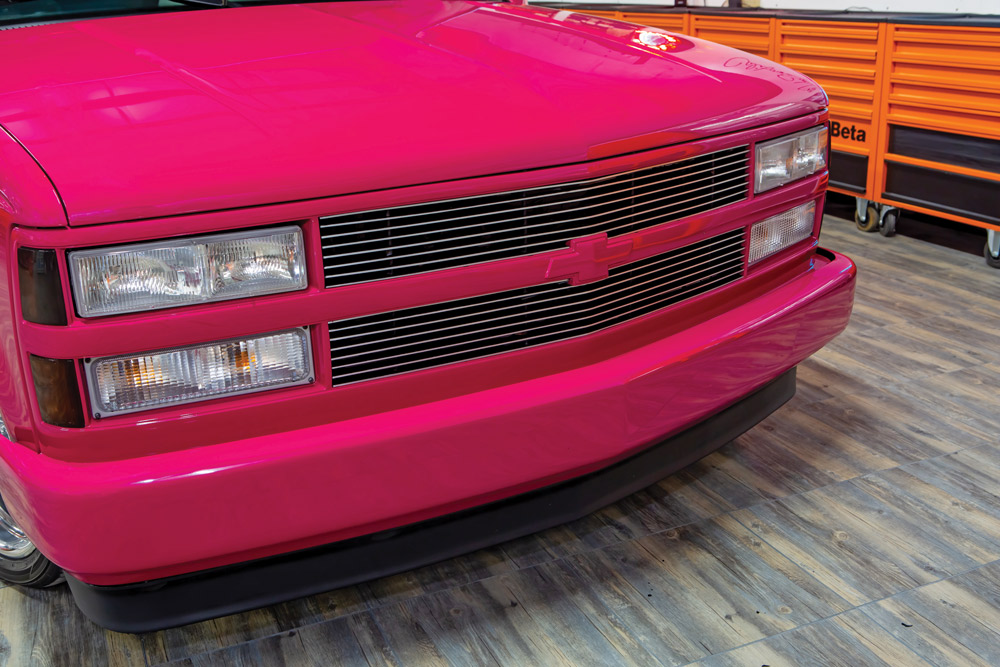 Fast forward to last year, and Mark's wife Pattie was looking for a new daily driver. Mark, coincidentally, wanted to put together a cool truck for SEMA, and Pattie had her eye on one of the C1500s in their stash at the shop. The question now was, how to build it?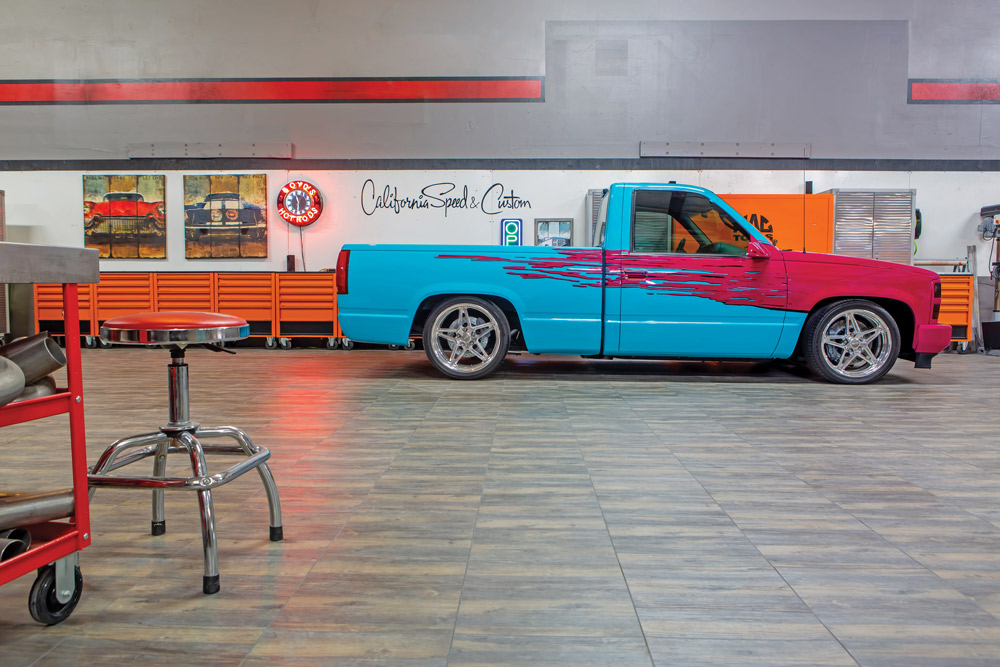 Pattie and Mark had been digging through old magazines to get some inspiration, and soon realized that a full-on retro build was in order. Specifically, a tribute to one of the trucks that started it all, the original Belltech poster/ad truck. Designed by Thom Taylor and painted by Pete Santini, the truck would come to define what a sport truck should look like.
For a bit of background, we got in touch with Thom and Pete, who shared their experiences with the legendary truck.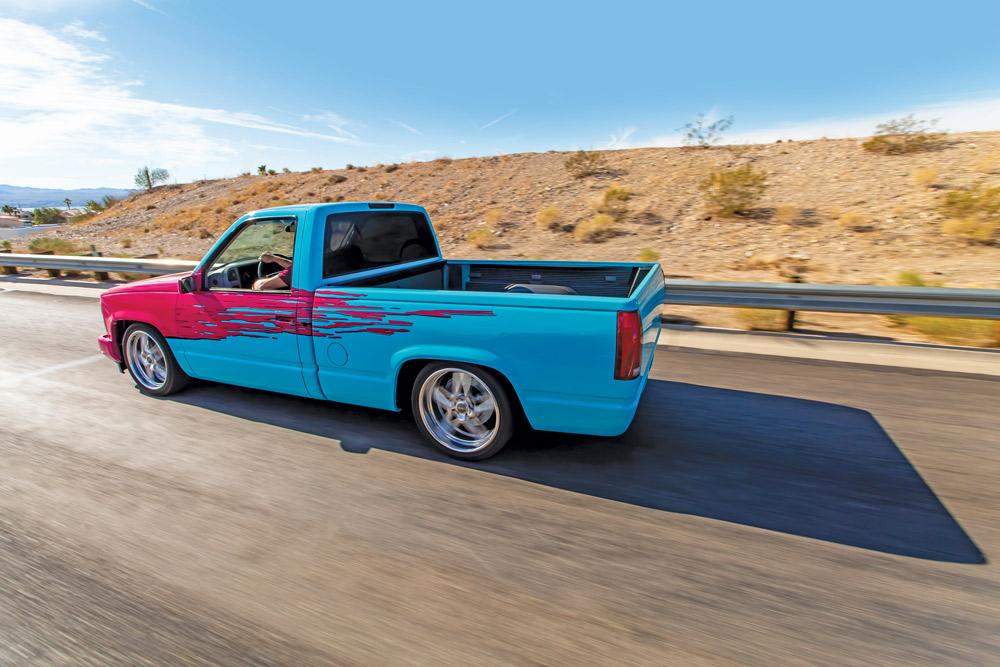 "I was friends with the owner of Belltech and Super Bell, Jim Ewing," recalls Thom. "Jim Morris was handling their marketing and we came up with the idea to use digital graphics after seeing the GMC Truck Motorsports Syclone at Bonneville. It had these graphics that looked like salt was getting kicked up, but they didn't just look like traditional taped-off graphics. I created the rendering and went to Pete Santini and asked him if he wanted to get involved, and he said yes. We just wanted to do something different than the heartbeat graphics that were being done at the time.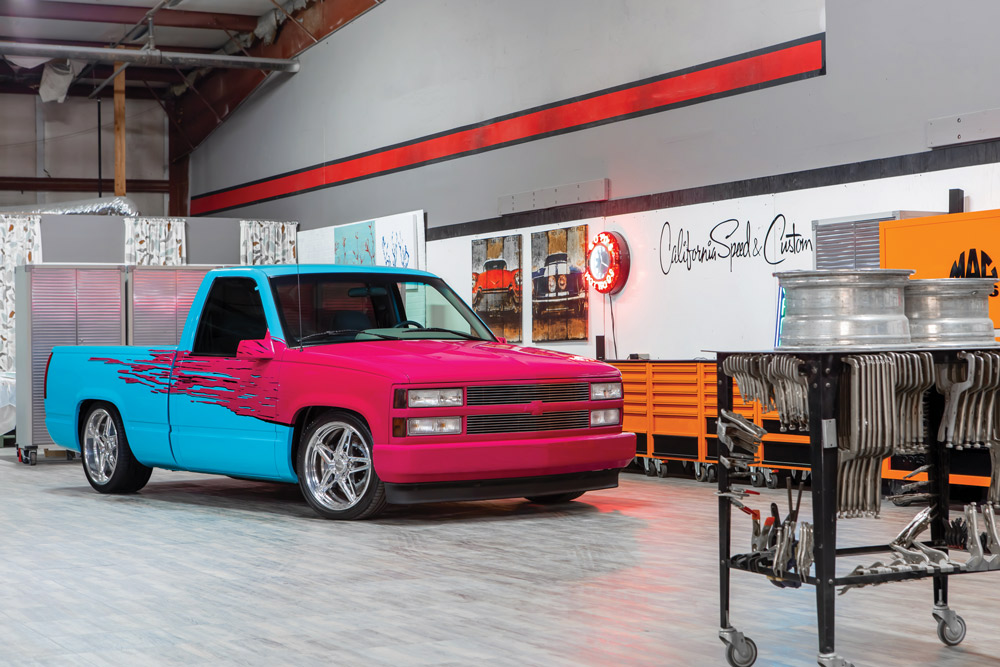 "I went to a vinyl sign place in Irvine and asked them if they could cut large sections of their vinyl masking material, and they said they could," Thom says. "They cut the graphics I brought to them and weeded out the graphic part. From there, we applied the masking material to the truck and Pete painted the graphics on. It kinda caught on and I ended up drawing up more graphics for a series of trucks that they would use to dominate the magazine ads."
Pete shared what was involved on the technical side of things.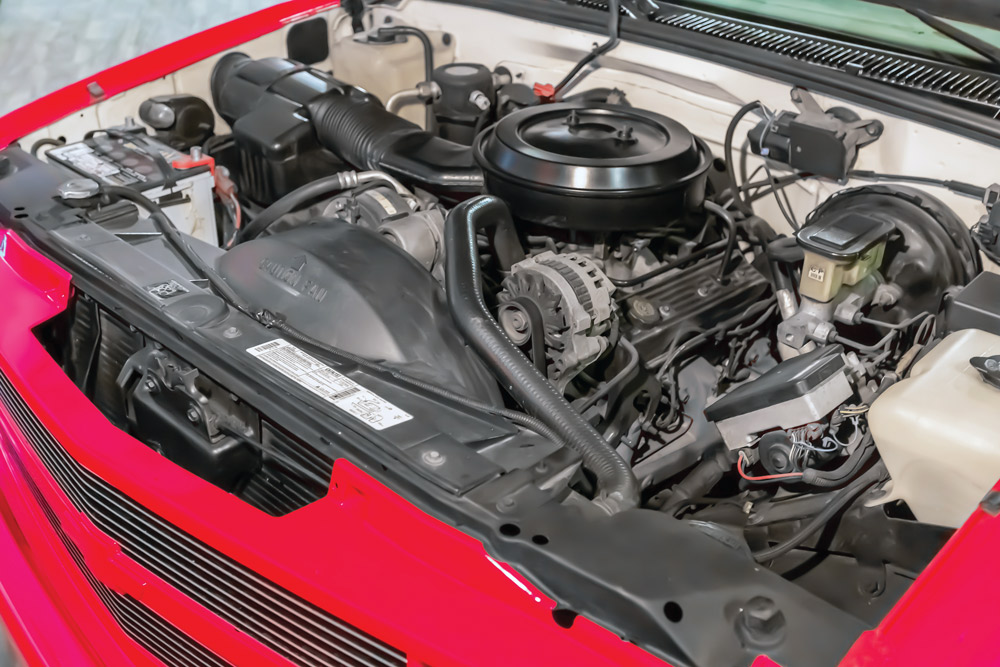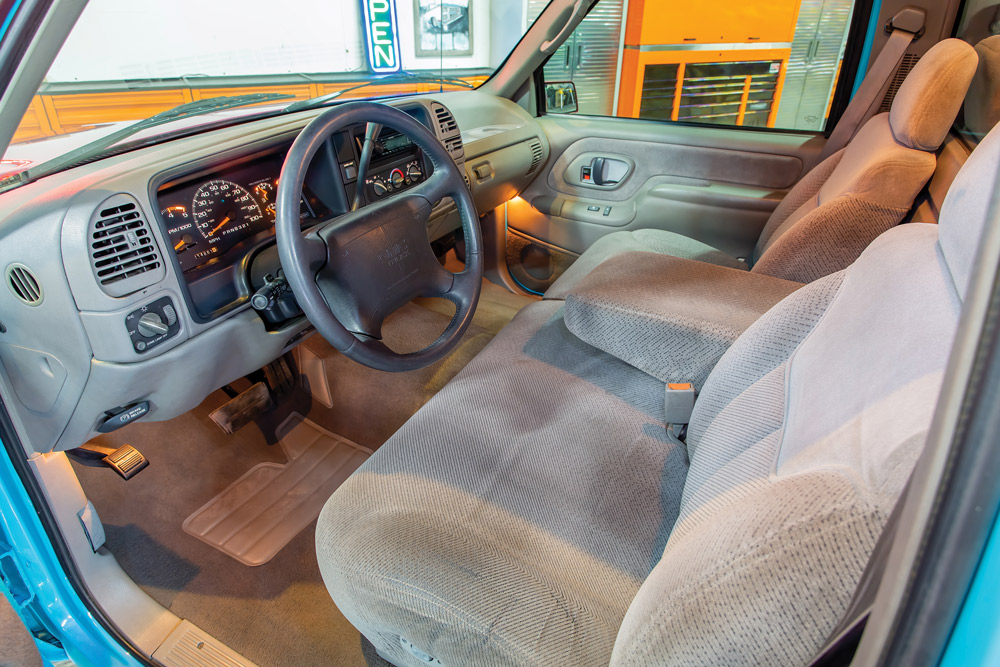 "They used something called Gerber paper, which is low tack," he says. "The regular stuff they were using at the time was too strong and would lift paint. And you had to do it right so you wouldn't have to use a lot of paint. It had to be thin so I wouldn't end up with a thick tape line, and it was really interesting to register the drop shadows to get it just right. When we took the truck to SEMA, it was amazing how many people tried to pick the graphics off with their fingers—they thought it was vinyl!"
A revolutionary truck, for sure.
So Mark quickly gathered the parts necessary to build Pattie's truck in just two weeks. But, as a skilled painter, he wanted to tackle the color himself! After checking in and getting some advice from Pete, Mark took off with the project and had the digital graphics recreated by Dave, Ryan, and Ryno and Coast Airbrush in Anaheim, California, then delivered the artwork to Mack Signs in Lake Havasu City, Arizona, to have the reverse digital mask cut. Finally, Mark called on his friends at House of Kolor to send some its Tropical Turquoise, an undisclosed shade of magenta paint and Show Klear.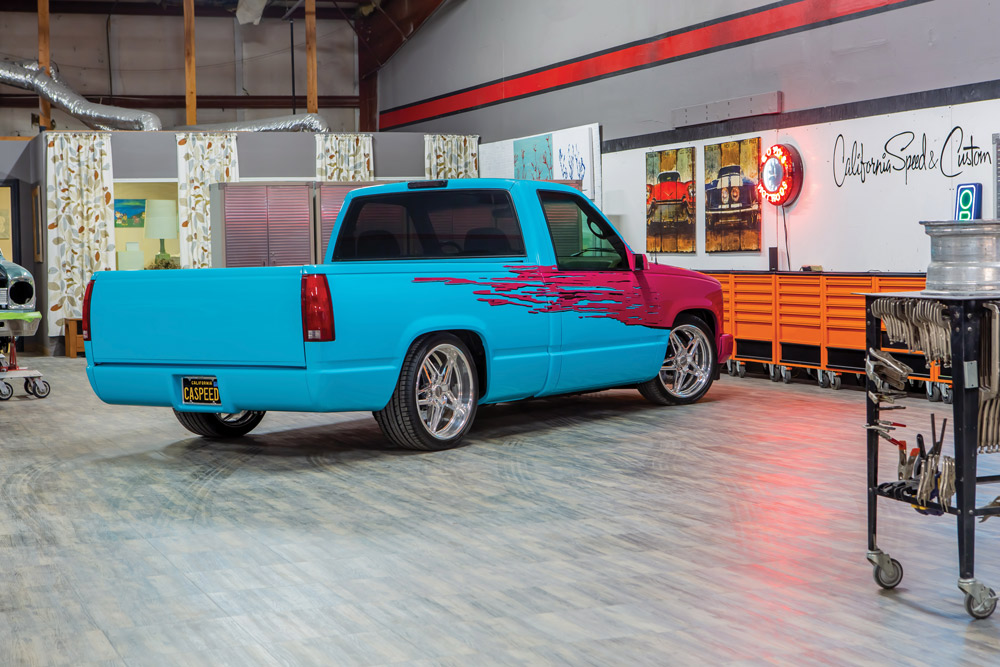 Before laying down the color, though, Mark had some work to do on the body. The flipped tailgate handle was pretty standard fare, but one clever trick Mark employed was to reshape the lower rear quarters to better match the contours of the steel roll pan (which awesomely looks like a vintage fiberglass pan!). And then there's the lower grille filler and front fender extensions below the Carriage Works grille, which were molded in just like the old days. Once the cab and bed were tidied up, the famous paint scheme was carefully masked off and sprayed in the same manner in which it was done 30 years ago.
The rest of the truck came along pretty easily in comparison, with an authentic, period-correct 4/6 Belltech drop kit and a C-notch bringing the Chevy down to the perfect static height. Now, Pattie did want to bring the truck into the 21st century a bit, so 15-inch wheels weren't going to cut it this time around. Instead, she went with 19×9 and 20×11 Budnik Argon billets with Toyo Pro XES Sport 245/40R19 and 295/30R20 rubber, but not before having Mark install Baer 14- and 12-inch brake rotors with 6-piston and 4-piston Baer calipers.
As was typical of the era, nothing under the hood was touched, save for the addition of a 2.5-inch Borla exhaust. The same can be said for the interior, which received a simple Pioneer head unit and single-amp setup with four Pioneer speakers and a single 10-inch subwoofer.
Finished just in time for SEMA 2019, Pattie's truck made plenty of attendees do a double take. In fact, Thom Taylor was admittedly caught by surprise, as he had no idea the tribute was in the works.
"I saw the photos of it at SEMA," Thom says. "And I didn't know if it was the original truck or a copy!"
It was only after speaking with Pete Santini that he found out that Mark had built this truck to honor the work of those who created the original "street truck."