In Search of an Attitude Adjustment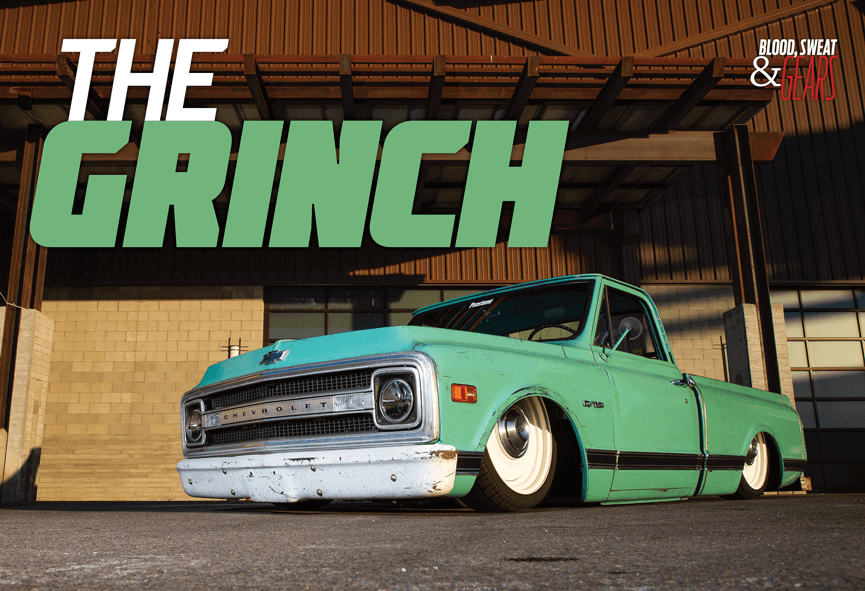 WITH ALL OF THE DIFFERENT TYPES OF VEHICLES ON THE ROAD, THERE'S A FOLLOWING FOR ALMOST EVERY KIND, WHICH CREATES SOMETHING OF A COUNTERCULTURE WITHIN EACH GROUP. There are hot rod guys and muscle car dudes, and then there are lowrider clubs and those who are heavily into restyling and customizing whatever they happen to be driving at the time. The latter type of enthusiasts can be divided into even smaller subdivisions, and it can be diffcult to keep track of them all. No matter the category of vehicle you like best, there will come a day when you reach out to the community for help or camaraderie, and like most groups, some are more welcoming than others. Cameron Kotowski, of Peoria, Arizona, has experienced the differences between the friendly and not-so-friendly groups firsthand. "Growing up, I was always a big-car kind of guy: Cadillacs and Lincolns, those kinds of cars," he says. "When I was building those types of cars, I always ran into the same 'fend for yourself' attitude and the phrase, 'figure it out on your own' became a common one I would hear when trying to get some feedback or help from people I didn't know well but who had some experience …"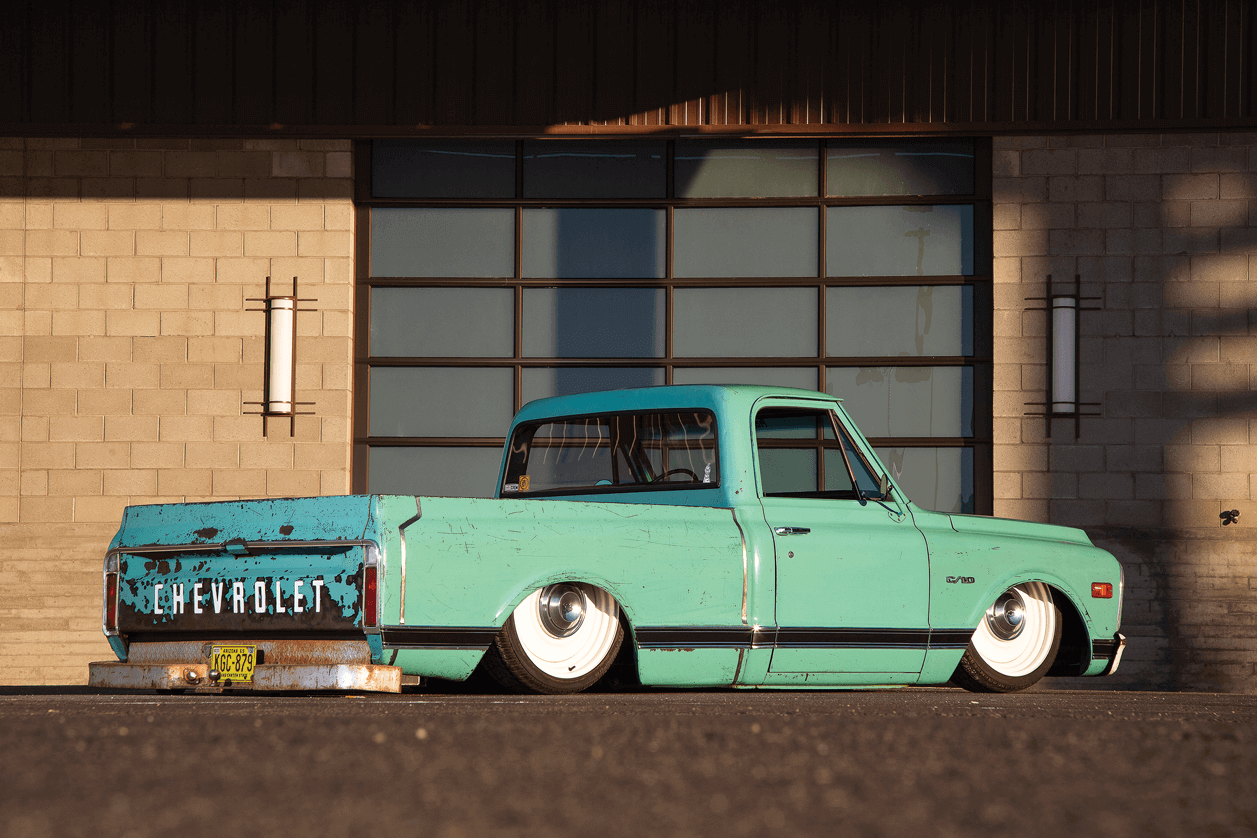 It wasn't until Cameron checked out a One-NDone show at nearby Squarebody Syndicate that he was exposed to a group of builders with genial open-door policy for newcomers. "I saw how close and friendly the C-10 crowd was. It was something that I wasn't used to, but it made me want to become a part of whatever they had going on.
From that point on, Cameron was sold on searching for a C-10 so he could become a part of that welcoming community. "I liked the body style and blunt-nose front end of the 1967-72 models, so that's what I started looking for. I wasn't looking to buy an instant showpiece or anything like that. I wanted a truck with a nice, natural patina that I could leave alone, but I couldn't find one in the entire state of Arizona that wasn't outrageously priced."
Even though the local C-10 fans had given him a very warm welcome, Cameron soon realized what more seasoned classic truck fanatics already know: The resale value of these old trucks is solid. Untutored onlookers might see these trucks as rust buckets, but there is much more behind the crusty pickups than meets the eye. The days of finding a decent truck for $500 are long gone.
Cameron was also dead set on finding a short-bed C-10, which further drove prices outside of his comfort zone, but he'd already started his research and knew there were options if he kept looking. "I kept seeing all these short-bed conversion kits and how-to stories, so I figured that would be the way to go without going into debt trying to find the right truck."
Cameron resorted to eBay, a resource that levels the playing field for all buyers. Auctions for desirable vehicles and parts have the potential of getting out of hand really quick, but then there are times when you win an item unopposed by last-second snipers.
"The truck I had been watching was a little further away than I had hoped [South Carolina], but it was the color [503 Light Green] and year [1968] that I wanted. It was a farmer's truck most of its life, so the pictures on the listing may have scared most people off. The bed floor looked like Swiss cheese, but looking closer at the pictures, I could tell that the chassis was still solid and so were the usual problem areas. Nobody else bid on it, so I guess it was meant to be."
While the truck was in route to his place, Cameron began going over options for the type of suspension setup he wanted to put in place. He chose a Roadster Shop Spec Chassis, which had yet to be released at the time. He reserved one as a pre-order that would be ready to rock when Cameron was. The truck arrived about a week after he placed the order for the chassis, and it sat untouched for about a month while a stream of incoming parts and products flowed into Cameron's garage. Every now and then, he would go out and look at the truck and imagine what it would look like once it was finished.
When he opened the glove box for the first time, he found the Protect-O-Plate and warranty card inside. "I just pictured some guy out there buying himself a new truck instead of presents for his family, hence the name, The Grinch." Contrary to our initial belief, Cameron didn't name his truck after the grumps he used to encounter when he was building cars.
A guy by the name of Kyle Oxberger proved to be a huge resource for Cameron. He helped convert the long-bed into a short-bed, a mod that was at the top of Cameron's wish list. "I first met Kyle through one of the body shops I used to do business with, and I asked if he was interested in the job. After I told him the direction I wanted to take the truck, he immediately agreed and has since been steadily busy shortening bedsides for others ever since."
The bulk of the money invested in the truck went toward updating and upgrading, while keeping the façade looking as original as possible. Cameron made vast improvements underneath the hood with a 2006 LS engine, inside the cab with fresh upholstery and accessories, and of course, under the truck itself with a radically built chassis designed for performance and appearance.
Cameron told us, "Everything came together extremely well, and everything was done with the most basic tools." Once the dust settled, he had the truck he was after, and best yet, a group of like-minded enthusiasts that he can feel comfortable hanging around or reaching out to for a helping hand. ST