Compiled by C-10 Builder's Guide Staff
Bagged and Tagged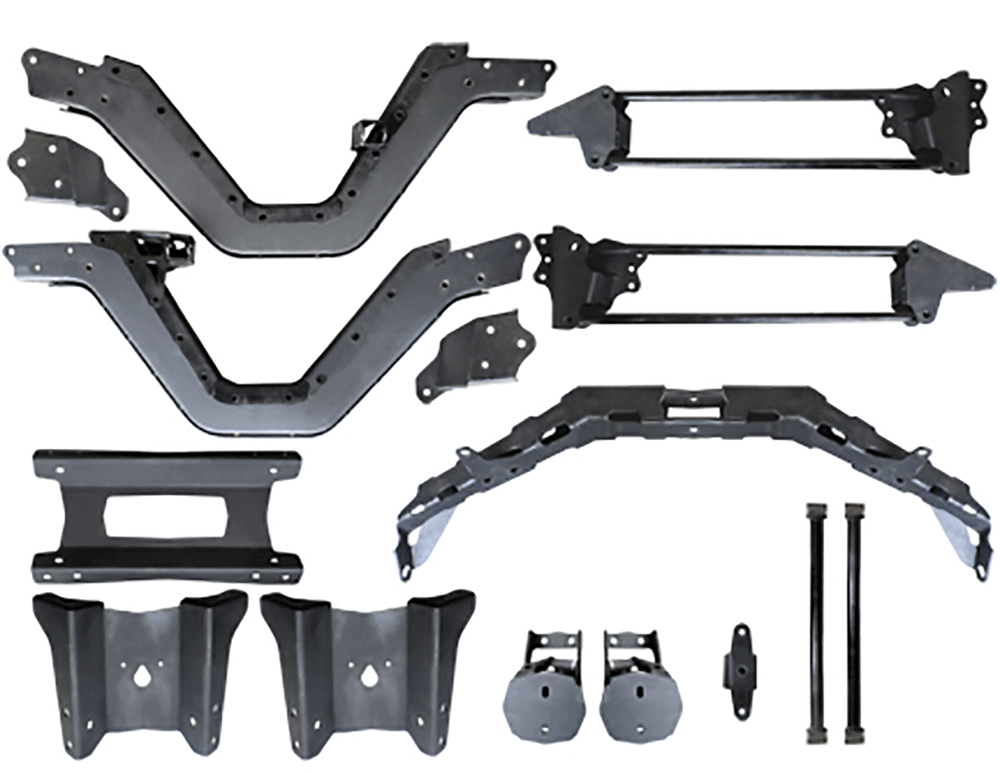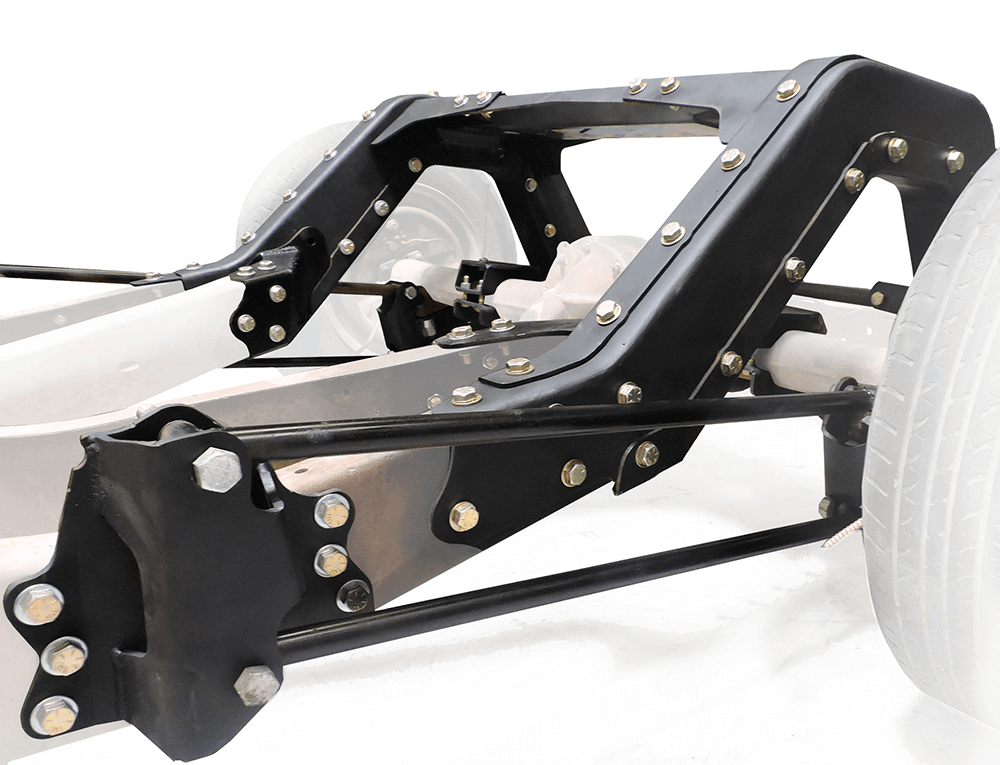 This completely bolt-on rear 'bag kit from All American Billet promises a drop for 196-62 Chevrolet C-10 models that will lay frame on the ground and retain a 6-inch ride height with air springs on a 30-inch-tall tire. The kit comes standard with parallel 4-link and a Watts-link system, utilizing a two-piece notch design to create a stronger part that eliminates the need for excessive welding. With all parts manufactured and engineered using precision equipment and CAD software, this kit couples quality with style and convenience.
All American Billet
623.580.7214
Allamericanbillet.com
Lighten Your Load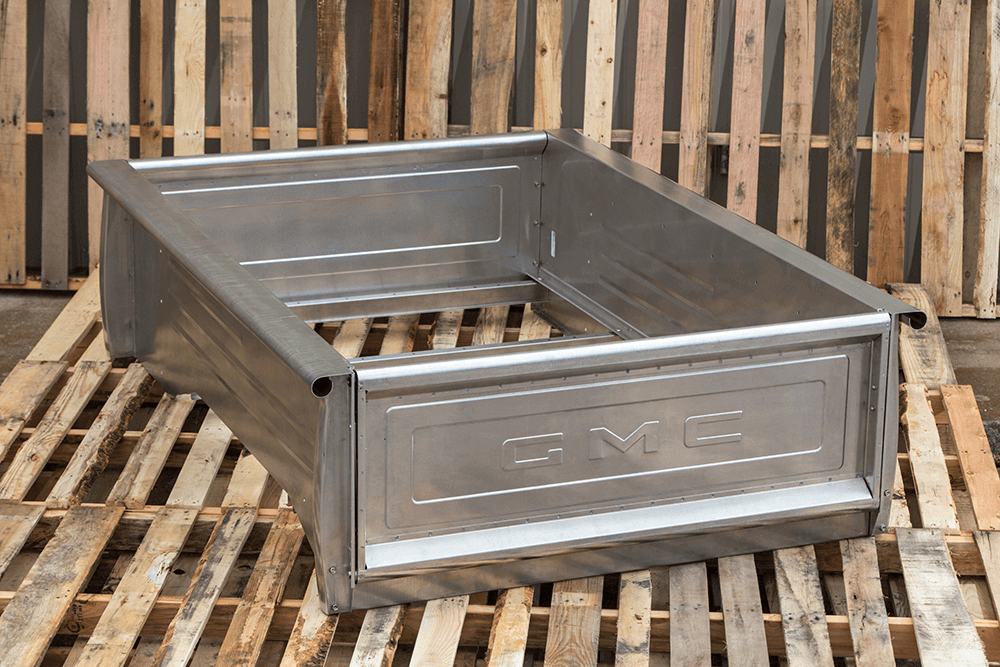 MAR-K now offers its steel parts in grade 5052 aluminum, which is a full 64% lighter than their steel counterparts. Precision made to match the original bends and fit with American-made quality, these aluminum options cover a wide assortment of restoration and custom parts for GM, Ford, Dodge and custom trucks.
MAR-K Manufacturing
405.721.7945
Mar-k.com
Closed Circuit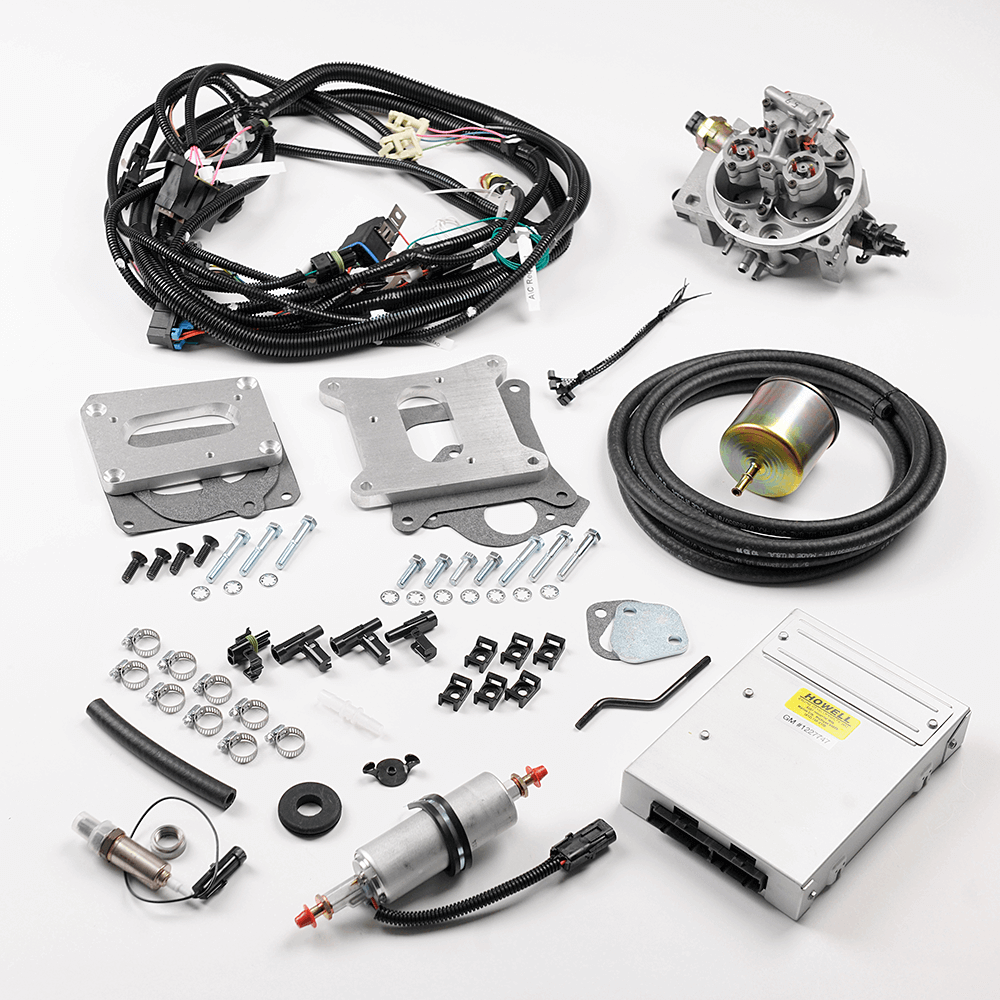 Howell's new two- and four-barrel Throttle Body Injection (TBI) units offer GM closed-loop fuel and spark control to match your truck's durability and deliver better fuel economy. With extensive development on both big- and small-block engines, these units and the larger Howell system are perfect for those seeking to balance GM performance with fuel economy.
Howell EFI
810.765.5100
Howellefi.com
Breathe Easy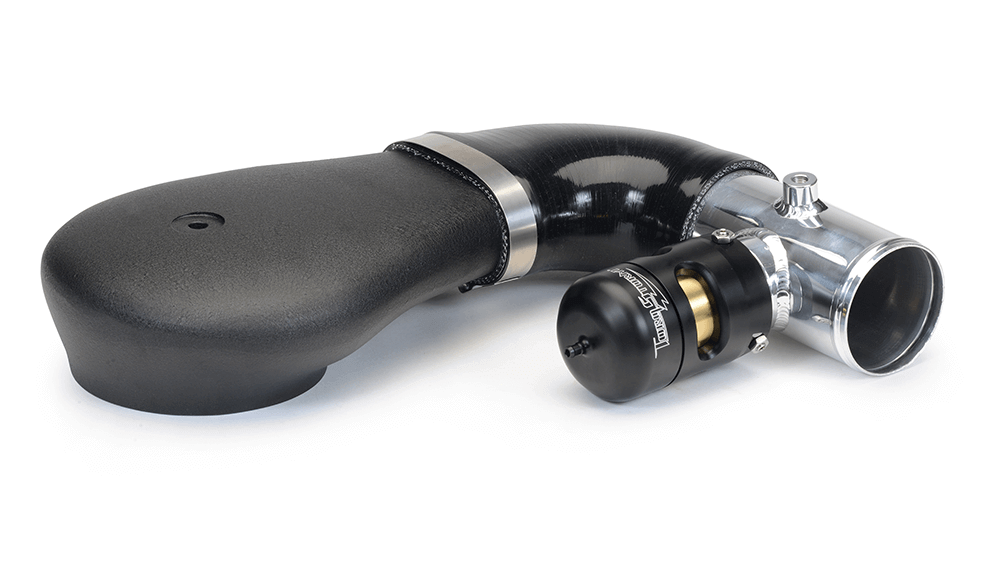 TorqStorm has announced its new carburetor hat to be included in all 2017-plus carbureted single supercharger kits. Cast in lightweight aluminum, weighing around 2.25 pounds, at a height of 3.25 inches and diameter of 8 inches at its widest, this hat is built with appealing oval proportions made to reduce threats of hood clearance, a flat-sided oval inlet port and a streamlined design to do away with the turbulence that means power loss in your truck.
TorqStorm Superchargers
616.706.5580
Torqstorm.com
Full-Bodied Throttle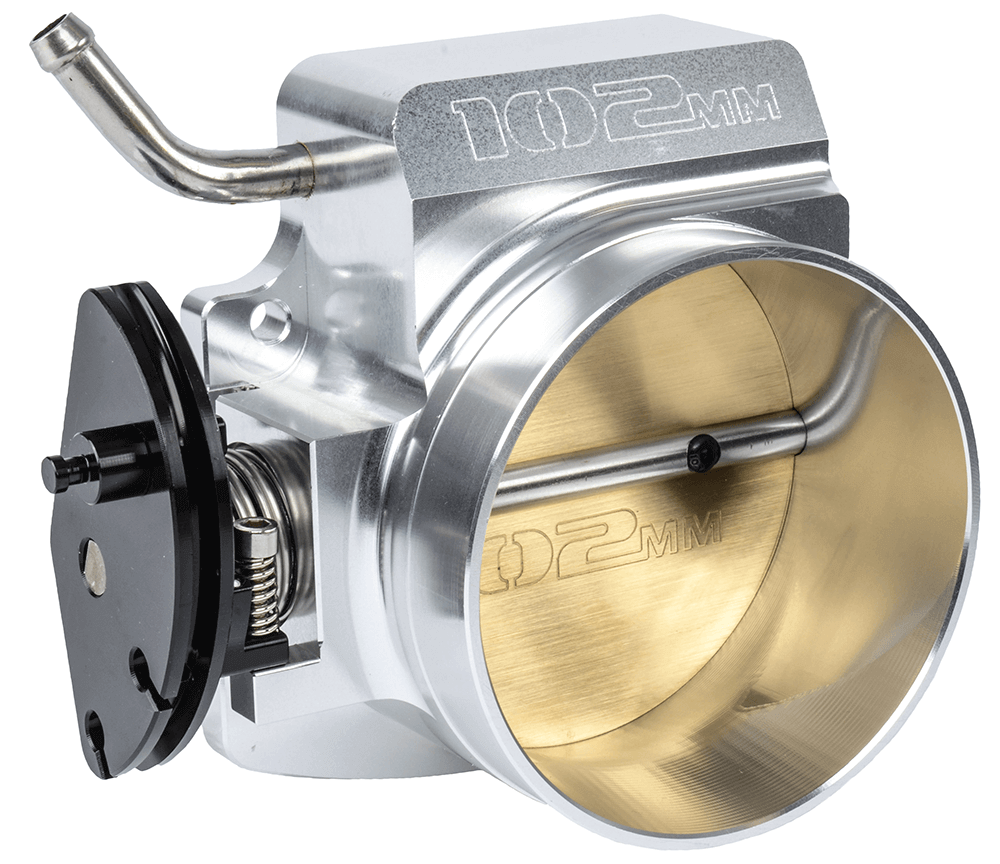 JEGS billet aluminum 92mm and 102mm LS throttle bodies promise to improve horsepower, drivability and overall engine efficiency so you can get the most out of the heart of your truck. With augmented bore sizes for amplified airflow and improved throttle response, throttle pulley and double return spring to boost low-speed drivability, and a feeling of solid throttle control, these throttle bodies make the most out of your LS engine.
JEGS
800.345.4545
Jegs.com
Old School Sound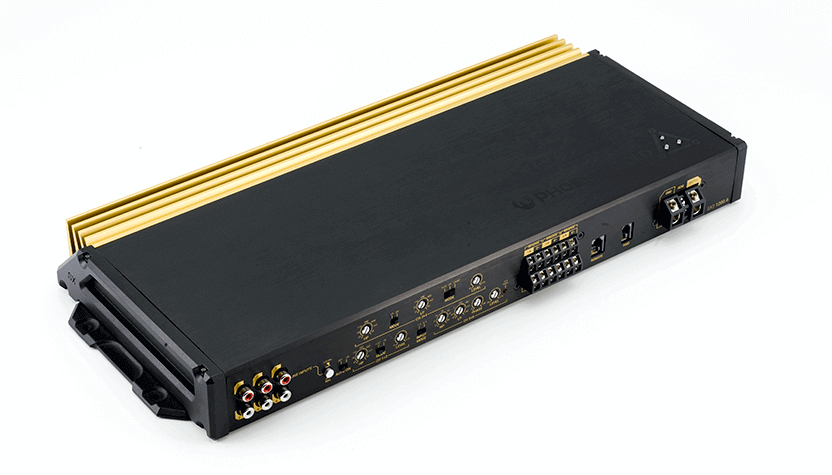 Phoenix Gold has redesigned its SX2 series with five new amplifiers, ranging from two high-powered subwoofer amplifiers to the 1200W six-channel amp. With gold heat sinks and stylistic influences from the '90s, this throwback aesthetic is matched by the latest technological advances and high-quality components. The SX2 amplifiers use Phoenix Gold's Bass Shift technology, a remote bass and phase controller that allows time alignment for subwoofers in audio builds as well as 0-180 degrees of phase adjustment.
Phoenix Gold
800.477.2267
Phoenixgold.com
Classic Capper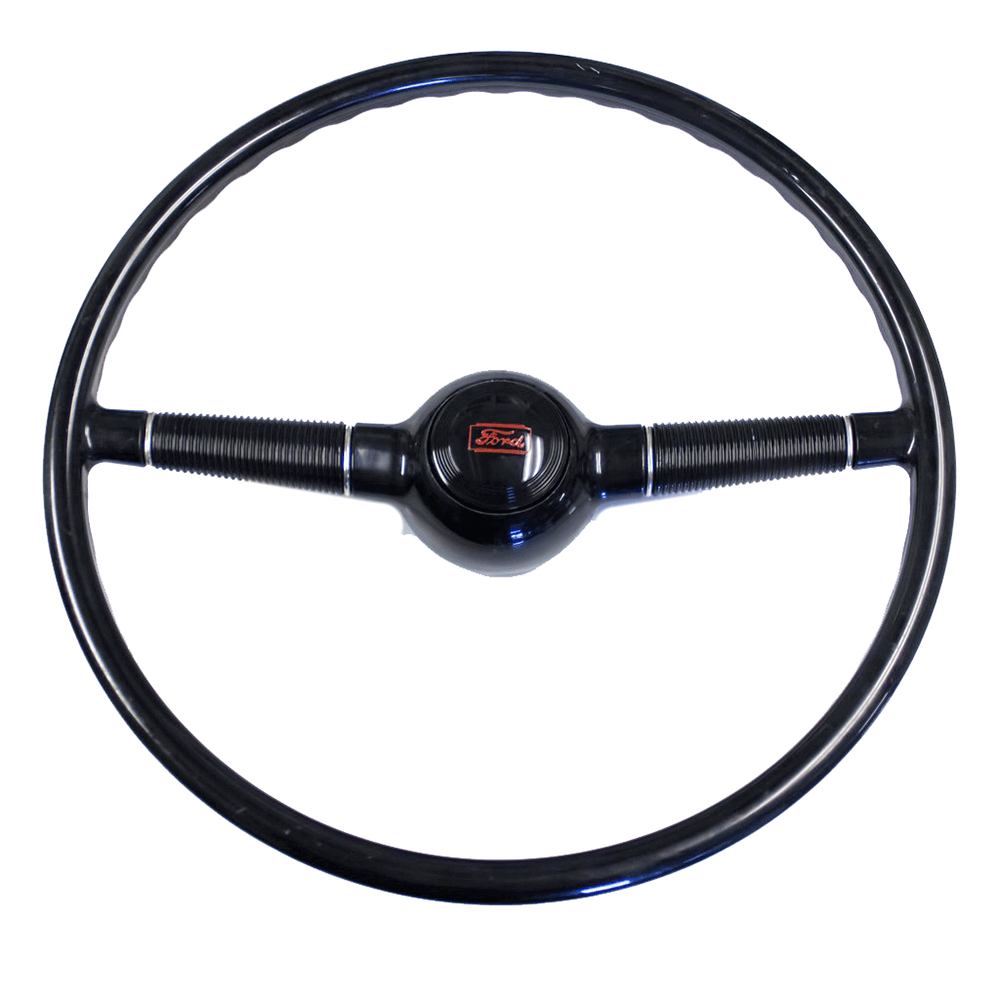 This 1940 steering wheel aims to resolve the hassle of handling your bulky original by cutting the diameter by 2 inches. The 16-inch rework serves as a sporty replacement with all the style of its 1940 predecessor and double the comfort. Available to fit GM columns, there's no reason for your truck to go without a little classic style and modern utility.
Street Rod Headquarters
877.783.2849
Streetrodhq.com
Put a Lid on It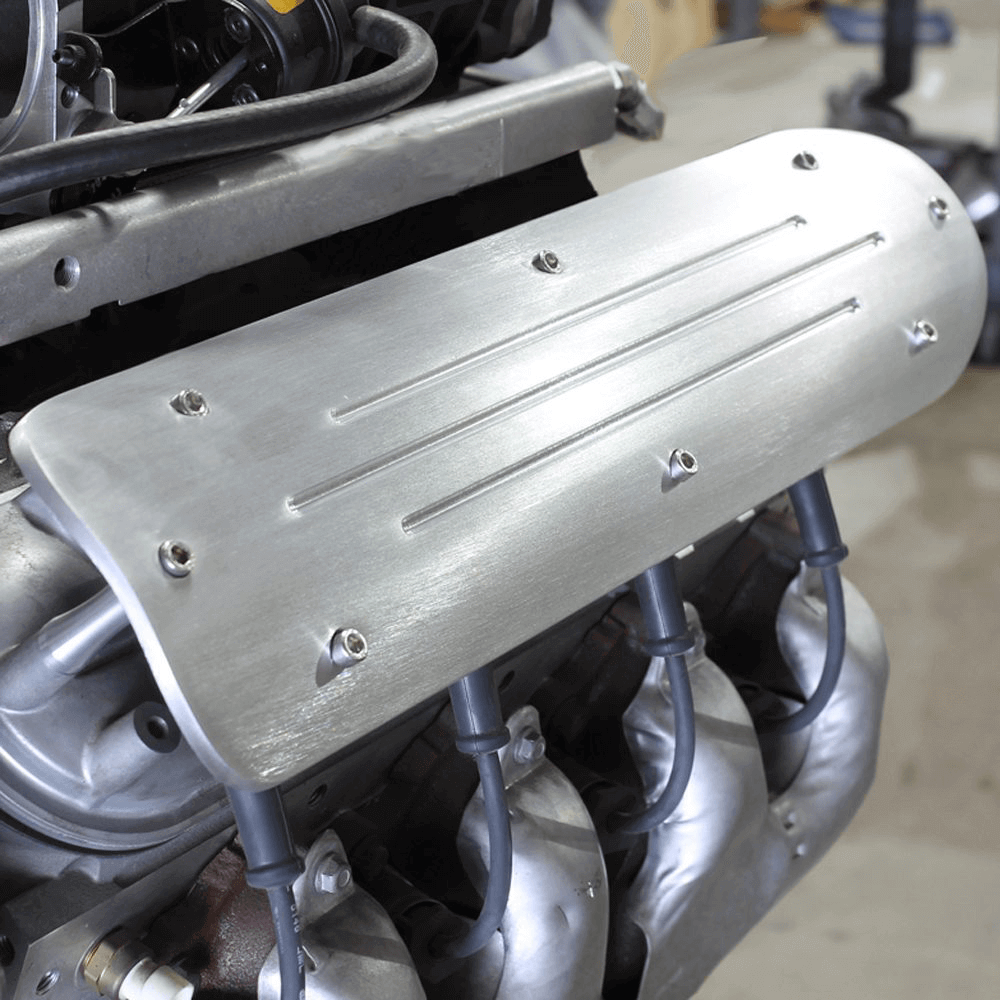 Eddie Motorsports' LS billet aluminum coil covers offer a high-quality, custom alternative that keeps your engine compartment looking clean. These functional and fashionable coil covers are precision CNC machined from 1/4-inch billet aluminum, offer aluminum stanchions that bolt to the coil mount bosses, and sport ball-milled accent tops as well as a provision to clear the stock rubber oil-fill tube.
Eddie Motorsports
888.813.1293
Eddiemotorsports.com
Locked and Loaded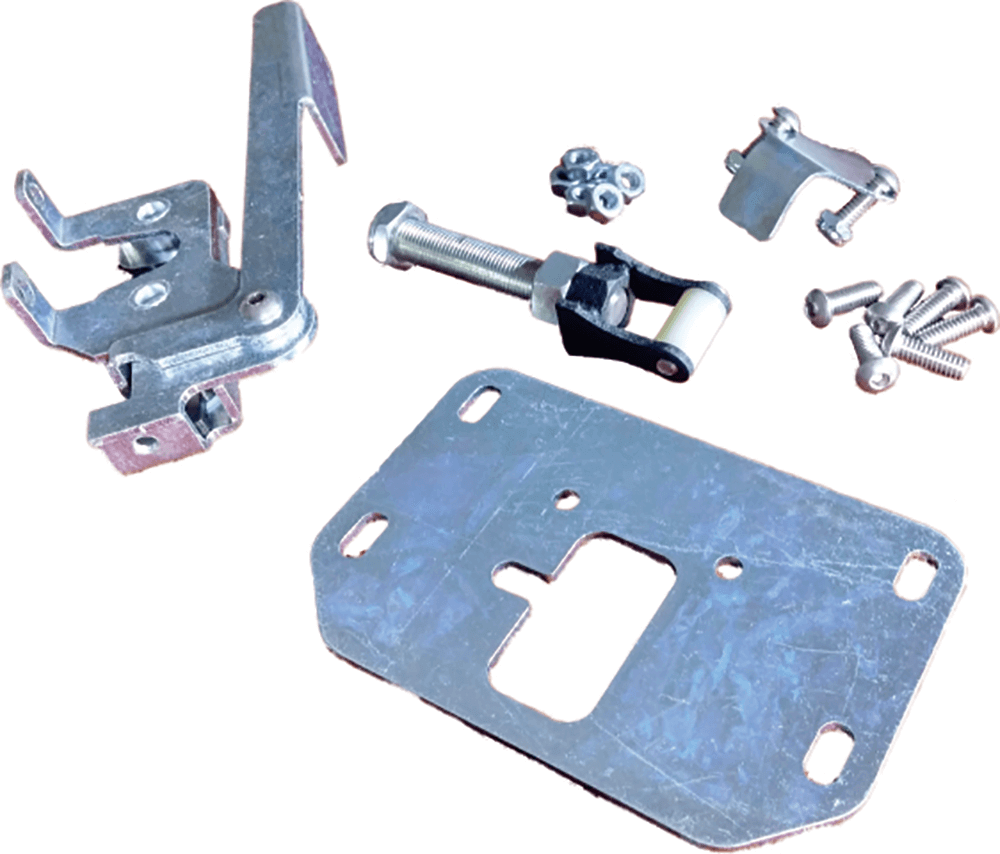 Trique Manufacturing has repurposed its door latch mechanism in its new Altman Easy hood latch, giving you a simple, bolt-on fix with no modifications needed. While working on your build, the last place you need problems is with your hood. Included with a nylon-covered striker pin, mounting plate, safety delete plate and all necessary mounting hardware, this latch solution promises to have the hood of your truck operating smoothly.
Trique Manufacturing
866.987.478
Triquemfg.com
Tough Tool
Custom GM Sportsman tool steel camshafts from COMP Cams feature core technology used by professional race engines for its high strength and profile flexibility. Made up of special ST4-grade tool steel measured 30% stronger than SAE 5150 or SAE 8620 options, these cams wear less than the S7 tools steel, including case-hardened grades up to SAE 9310. Through-hardened, these GM Sportsman tool steel camshafts can handle aggressive profiles and allow builders to choose from virtually any combination of duration, lift, lode separation and advance. They'll even withstand regrinding multiple times for fine-tuning without material degradation.
COMP Cams
800.999.0853
Compcams.com
C10G-1801-PROD-12, C10G-1801-PROD-13 & C10G-1801-PROD-14
Sixth Sense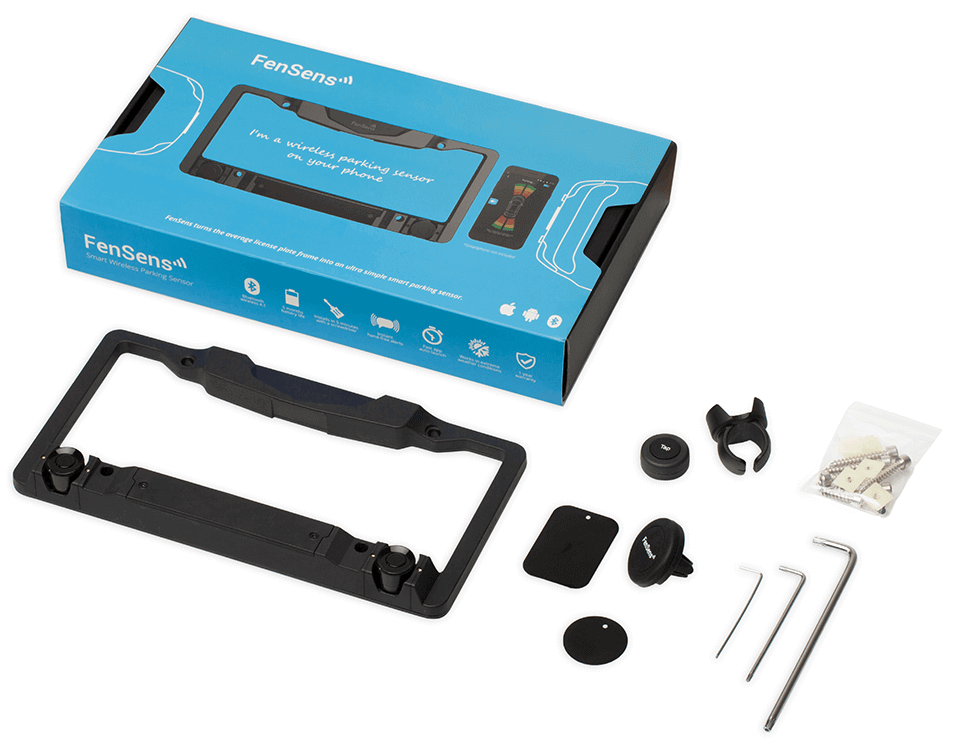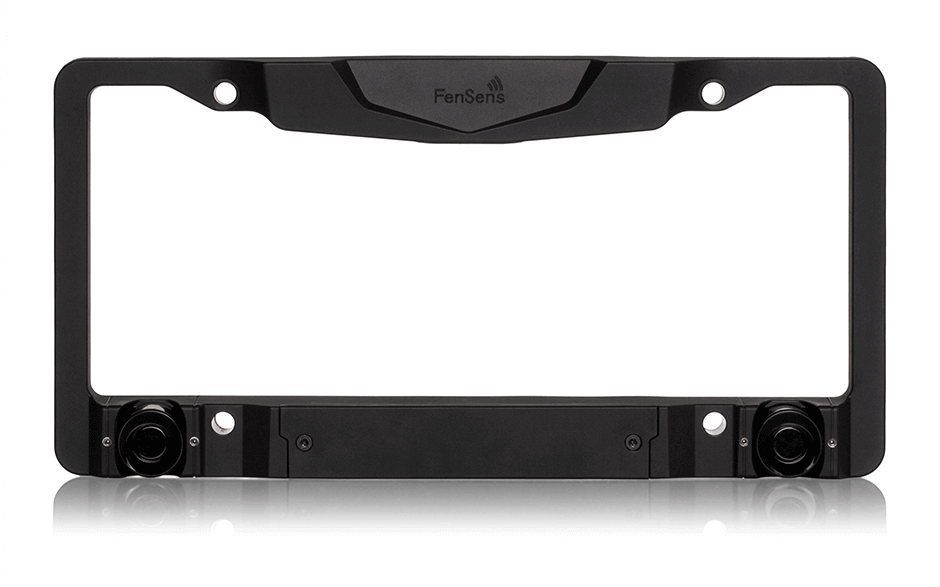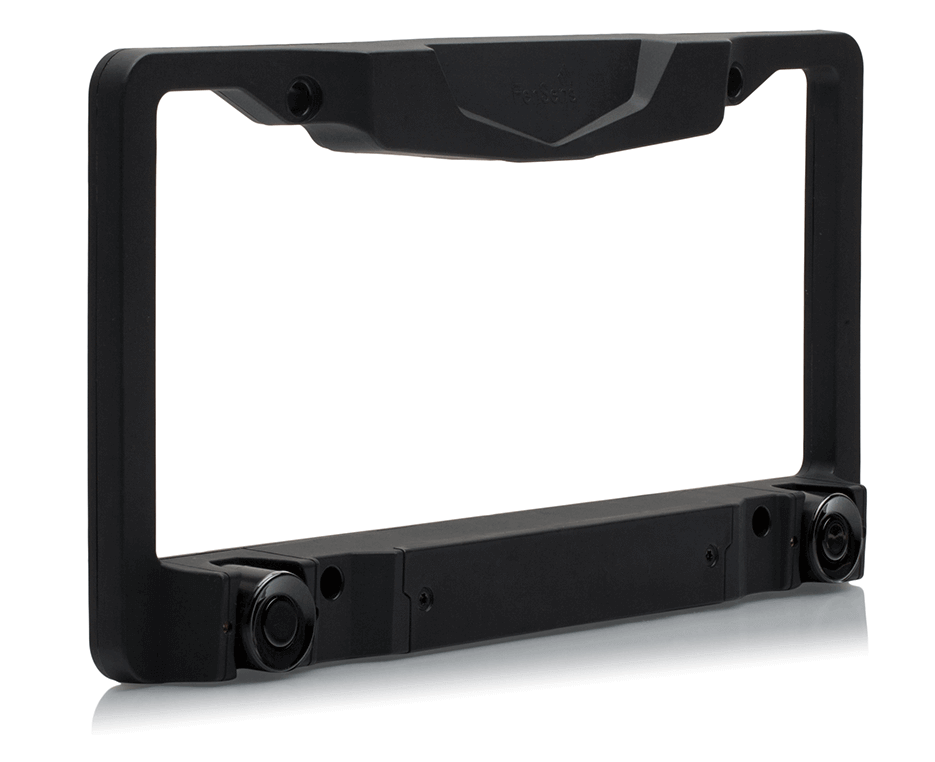 This smart wireless parking sensor from FenSens is a first, able to communicate via Bluetooth with a hands-free mobile app for Android and iOS. Creating an elegant solution to make parking safer and simpler, the battery-operated smart license plate frame installs in less than five minutes without any wiring. With three customizable alert options, FenSens can automatically detect when you are backing up and provide audio, visual and vibrational feedback as you move closer to an object, giving you greater peace of mind.
FenSens
Fensens.com
Powerful Protection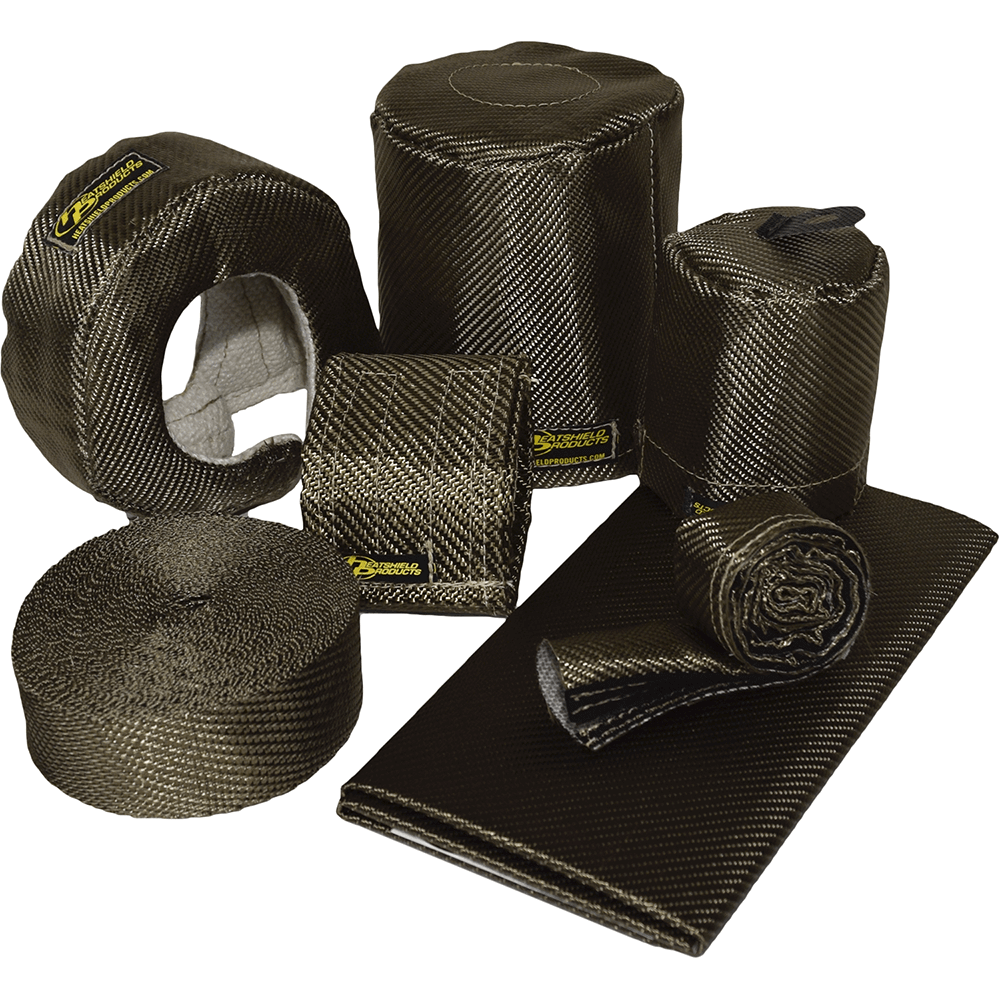 Forged from specially formulated volcanic rock-based fibers, these Lava thermal barriers promise to keep heat where it's supposed to be and protect vital components and systems from heat exposure. Available to shield a variety of areas, these high-temperature thermal barriers are also resistant to chemicals, solvents, oil and water and won't become brittle from heat cycling over time, staying flexible and strong while protecting your truck.
Heatshield Products
844.723.2665
Heatshieldproducts.com
Armed and Dangerous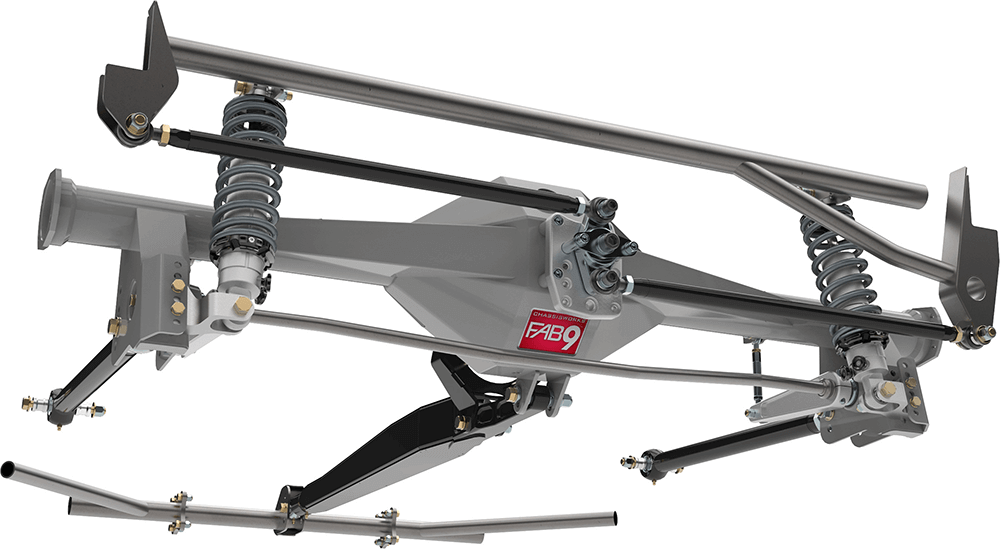 Chassisworks' pro-touring torque-arm suspension system or complete 2×4-inch rear frame clip can be fit to almost any truck to increase torque capacity, immediate acceleration and deceleration response, and precise throttle steer control in high-performance applications. Designed for use with Ford 9-inch housings, the torque arm bolts to the pinion gear support, while the front of the arm mounts to the chassis. Chassisworks aims to couple modern suspension technology and manufacturing quality to a wide range of vehicles.
CA Chassisworks
800.722.2269
Cachassisworks.com