Perry Fitzgerald of Poughkeepsie, New York, is one of the younger artists we have featured so far. At 26, Perry has definitely shown some major skill and passion for automotive art and is pushing to keep that going.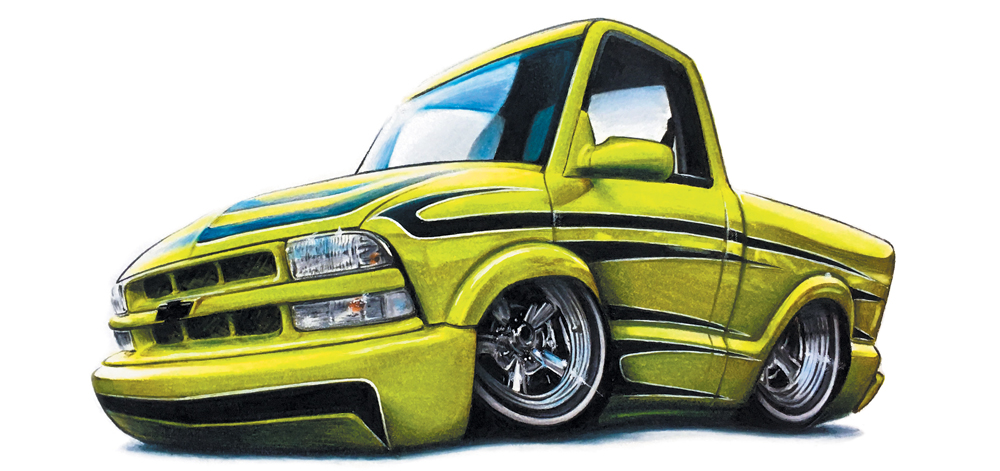 "I've been drawing things for as long as I can remember," Perry says. "I didn't try my hand at cars until a few years ago, though."
His grandfather was a painter, so he was able to spend his childhood having fun and learning from him in his art studio. Perry has never been one to think that he was "better" at art than anyone else and has always felt amazed when people say that they can't draw.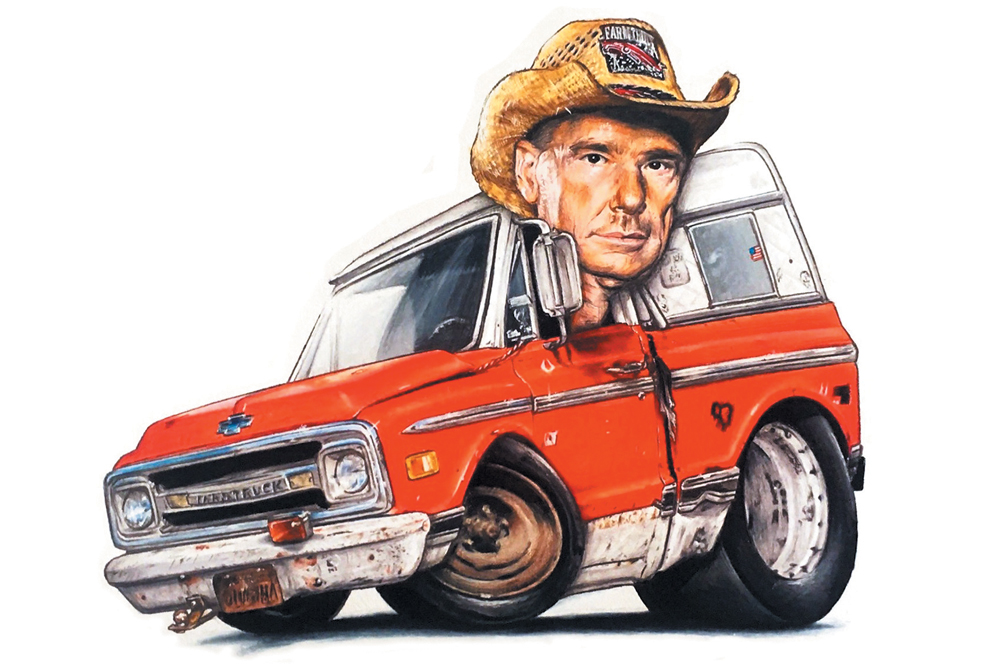 "I think it just takes practice," he says. "I firmly believe that I still improve with each and every piece I make!"
Currently, Perry works at a car dealership full time but drawing is where his passion lies, and he is hoping that one day he will be able to turn it into his career. (So, if you are someone who may be able to help this guy do that-or even hire him for commissions-his contact info is at the bottom of this piece.)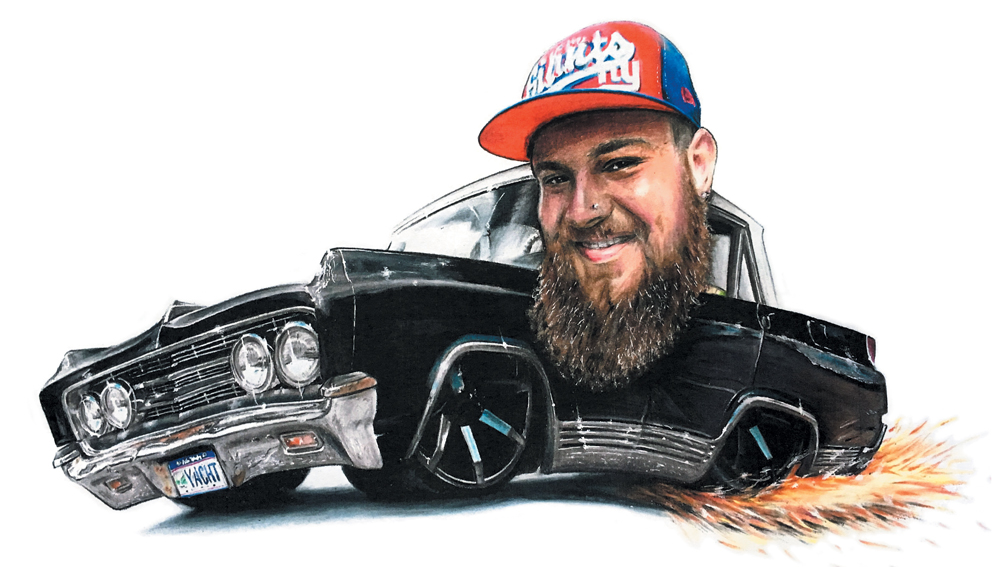 We asked him about his biggest influences and favorite artists, and a few familiar names came up from past artist series pieces published in Street Trucks. When Perry began to create his own "style" of drawing, he looked at a few different areas for influence, including other automotive artists like Butch Hartman, Doug Breuninger and Marco Fernandez. Branching out, he also loves to look at new-school tattoo art because of its creativity with twisting objects.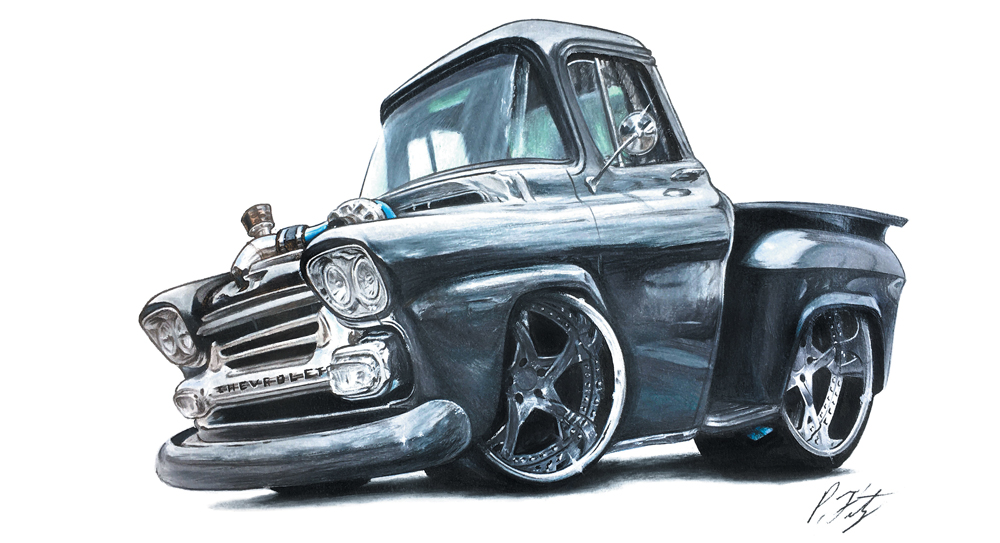 Some of his art career highlights thus far include getting to make drawings for a couple famous musical artists and TV personalities. Looking toward the future, Perry would love to make it to SEMA with some of his art and keep pushing his envelope and building his contacts in the industry! Other than that, he plans to just keep improving his work and growing his current client base.
Of course, we had to ask him about the favorite piece he's ever done.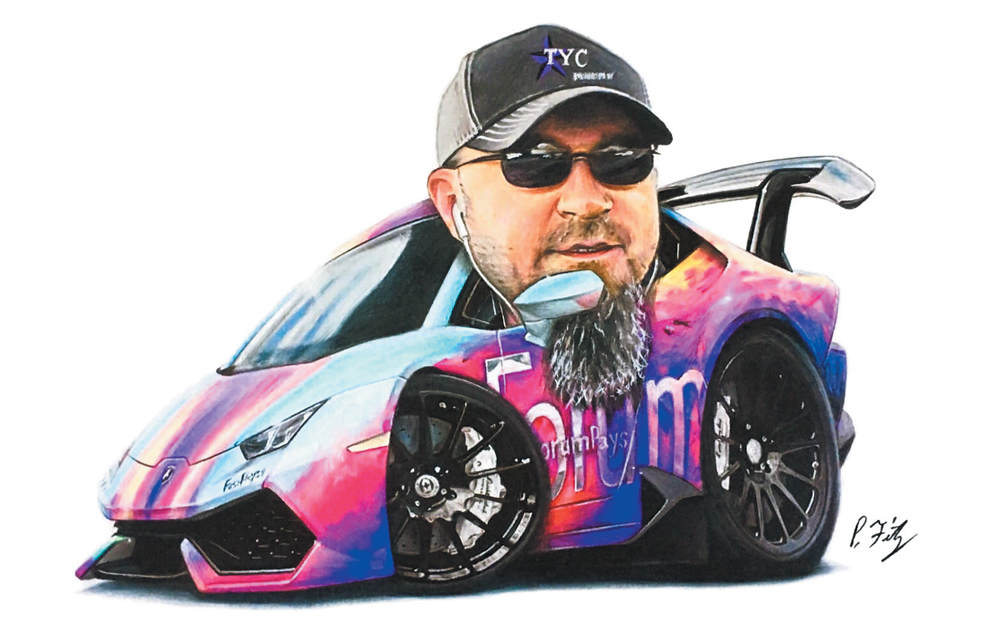 "That's tough," Perry says. "I'm constantly creating new favorites. If I had to pick one, though, it would be my drawing of the Joker Rat Rod that WelderUp built. It probably had the most details I ever put in one car so far."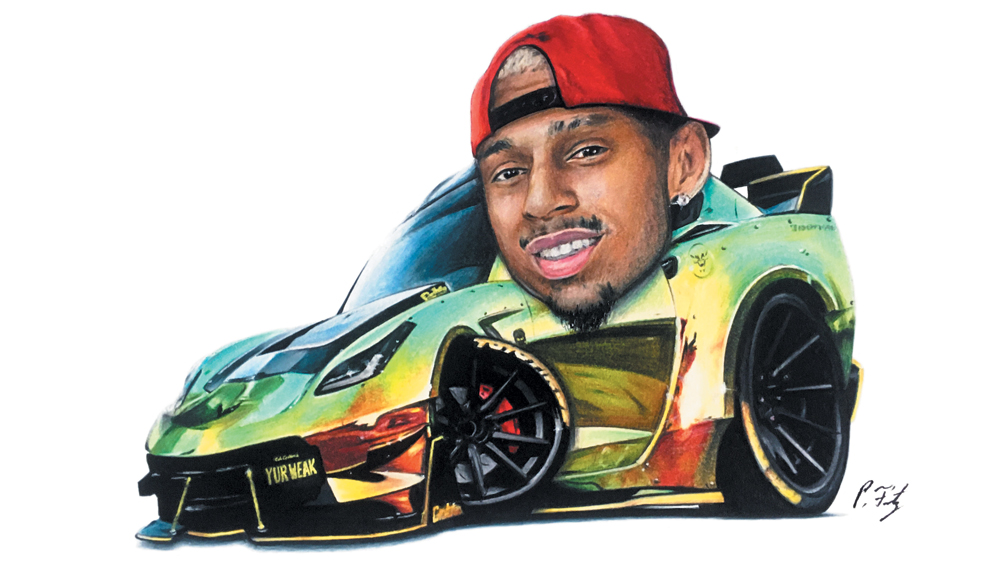 The best ways to contact, see and purchase art from Perry Fitzgerald are to check out his website, www.Perryfitzgerald.com, or follow him on Instagram, @Instagramless_perry. Keep supporting these artists who share the passion for the industry we all love! And keep your eye on this guy, because he is going places!