Embracing the Past and the Present
C-10 have a crazy affect on truck enthusiasts. They remind us of the past, when times were, ostensibly, simpler. As truck body styles change, those who appreciate vintage styles like to imagine themselves driving something different from everyone else. Driving an old truck in today's world makes a statement: You like to stand out from the crowd and respect vehicles from the past.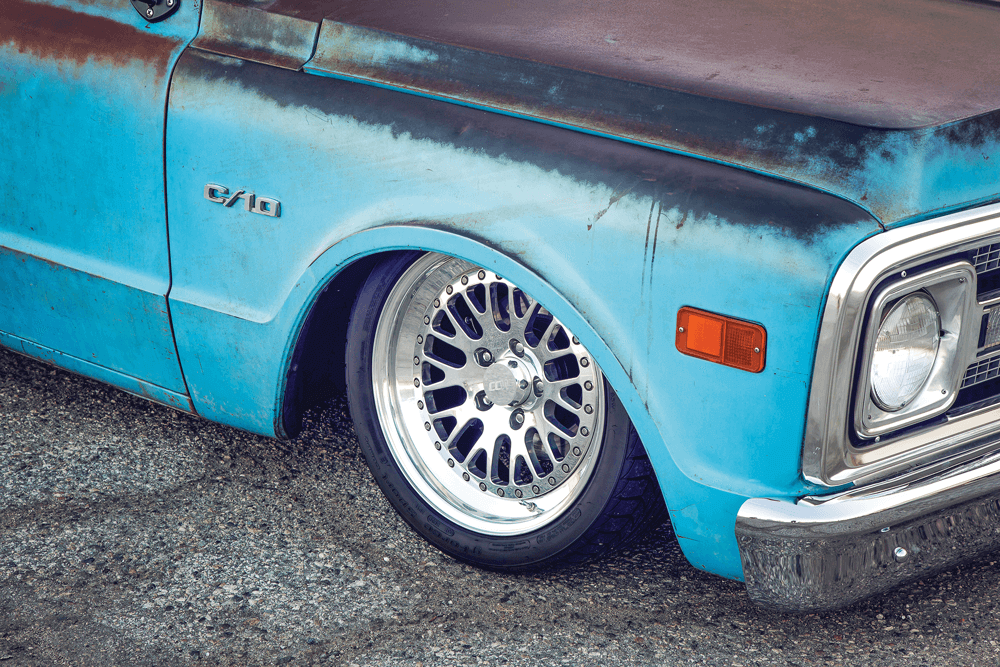 Trucks were put into service, used and abused. However, because they were built tough, they're often still drivable, even with all original equipment. Some are even still in use, and their owners have no plans to retire them any time soon. The concept of buying a new vehicle every few years was foreign to most people 40 or 50 years ago. They kept their vehicles running long after a lot of us would have thrown in the towel.
Though you can find some old-school trucks in good working order, they don't always look that great. Rust takes its toll, but finding a truck with good patina is exciting. Patina reveals character, and the scars these trucks bear tell stories.
"Hopping up one of these trucks is the best, though, because  most  people don't expect  to eat dust  from an old jalopy."
Mark Aichele grew up in a farming community, where trucks are the lifeblood, but they were all definitely driven hard and long. Hopping up one of these workhorses is the best, though, because most people don't expect to eat dust from an old jalopy.
Mark's goal was to transform a barnyard find, so he started the hunt for a foundation. He came across this '69 C-10, and oddly enough, it was a service truck for a Ford dealership. Why any dealership would stray from its brand is a mystery. Maybe they just knew how good GM products are and doubted that Ford could handle the job.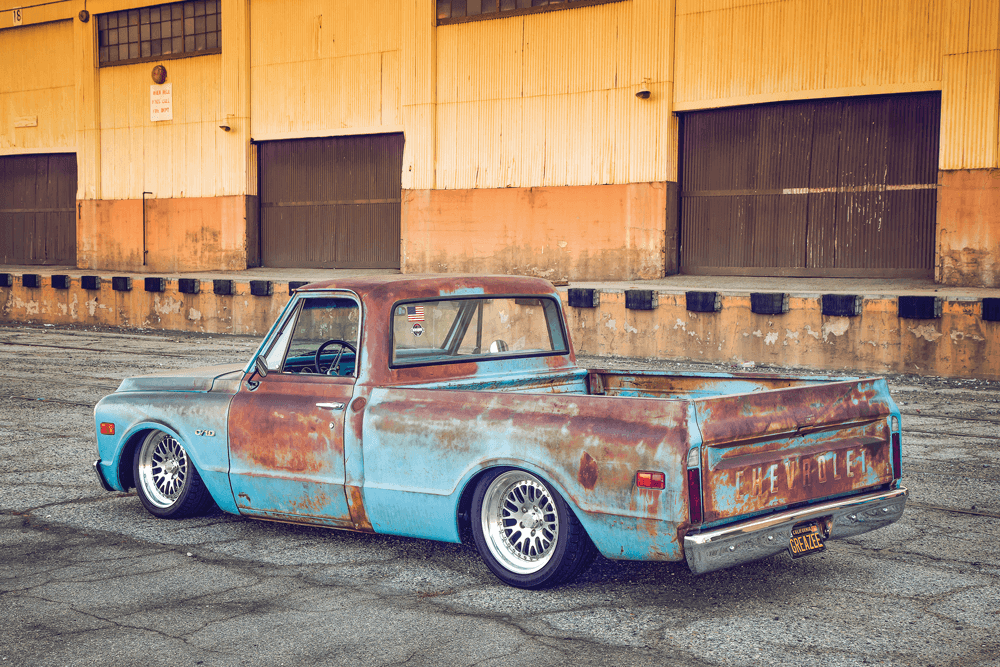 Mark wanted to have a truck that reminded him of his past that he could also update with modern touches. A peek underneath reveals that he upgraded it with a Porterbuilt Stage II system to get it lower than ever before. The chassis was cleaned up and painted black to halt further rust damage. Mark chose to run a 376-ci Circle Track LS engine with a carburetor to keep things simple. He backed it up with a 700R4 transmission that moves power to the 12-bolt rearend.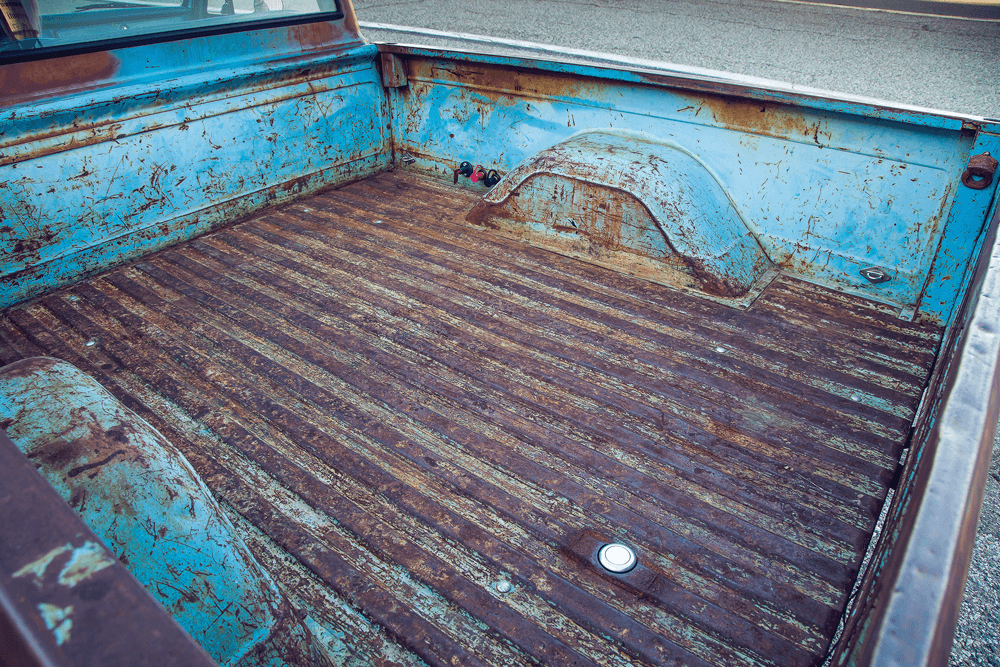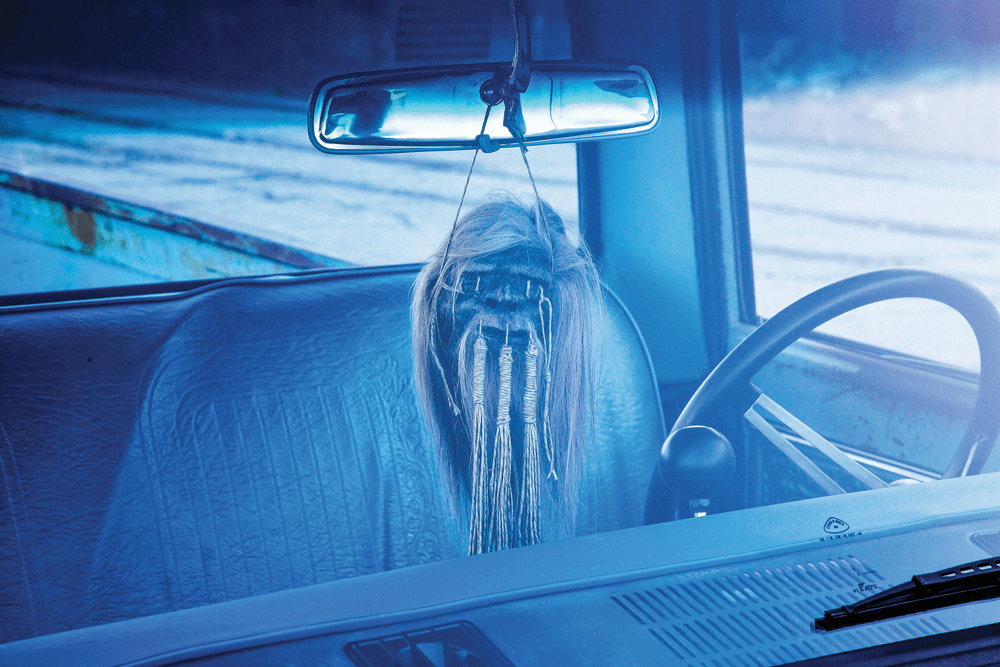 The truck's appearance hasn't changed too much; the patina remains, but a few key items were added. On the outside, new bumpers and a set of CCW LM20 wheels were bolted up. The interior was left mostly stock, down to the rubber mat on the floor. The seat cover was replaced, and Crow Enterprizes seat belts were added. A Lokar floor shifter lets you know that this truck means business, while the AccuAir touchpad clues you in that the suspension height can be changed to overcome any obstacles that get in the way.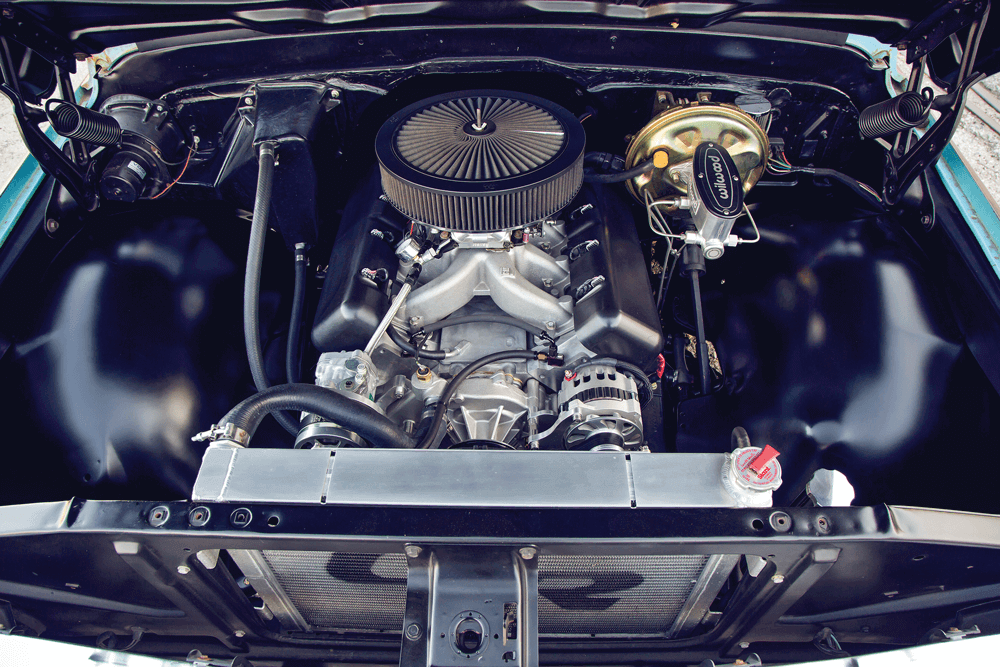 The works weren't thrown at this C-10, but it surely has enough to make it a fun ride. The new power plant definitely sounds healthy when fired up, signaling that this truck is nothing to mess with. Keeping a build simple maintains a good balance between reliving the past and taking advantage of modern components. Mark's truck embraces the best of both worlds for an overall winning combination.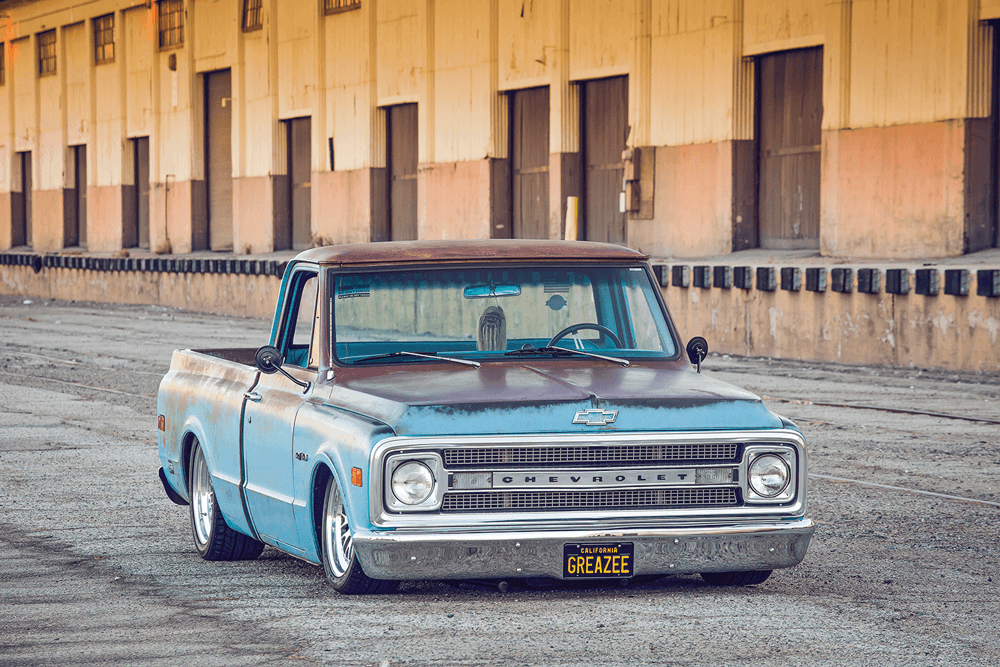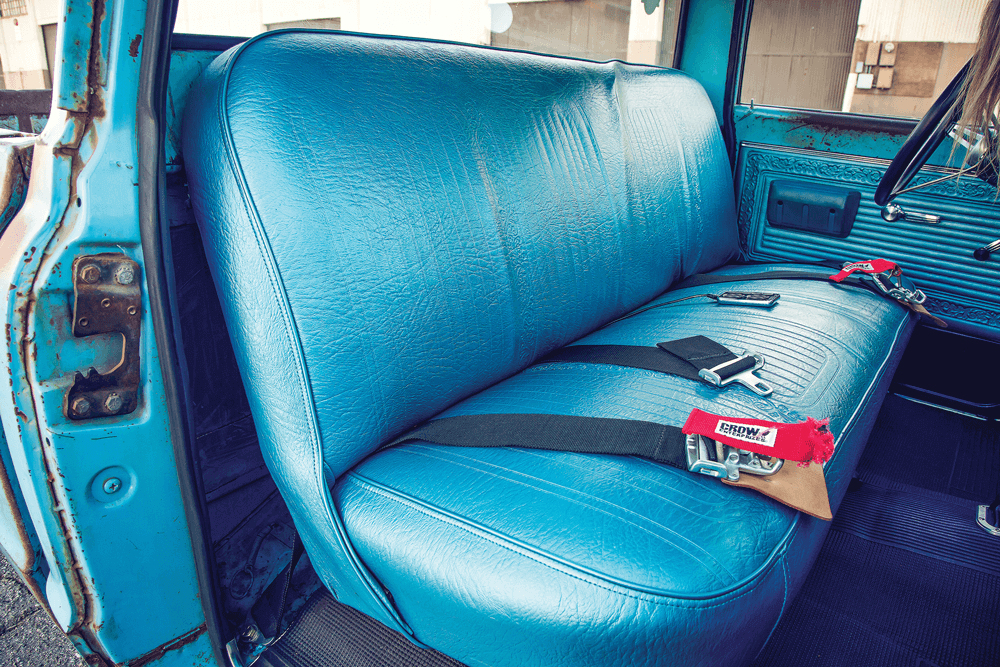 BUILD SPECS
OWNER
Mark Aichele
1969 Chevy C-10
Long Beach, CA
SoCal Tribe Car Club
ENGINE
GM Performance Circle Track
376-ci LS
Holley carburetor
K&N air filter
Custom valve covers
Eddie Motorsports serpentine kit
C&R Racing aluminum radiator
Electric fans
Granatelli coils and sparkplug wires
Battery relocated to rear of frame
Custom fuel cell
TCI StreetFighter 700R4 transmission
12-bolt rearend
CHASSIS & SUSPENSION
Original frame cleaned and painted black
Porterbuilt Stage II suspension kit
AirLift Dominator airbags
AccuAir e-Level
Wilwood brakes and master cylinder
WHEELS & TIRES
17×8 and 18×8 CCW LM20
275/40ZR17 and 275/40ZR18 BF Goodrich g-Force Sport
BODY & PAINT
All natural patina
Brothers Truck bumpers
Brothers Truck taillights
Brothers Truck reflectors
Gas cap welded up
INTERIOR & STEREO
Lokar Performance Products floor shifter
AccuAir Touchpad
Grant Products steering wheel
Brothers Truck seat cover
Crow Enterprizes seat belts
SPECIAL THANKS FROM THE OWNER:
"My wife Hoku."