A '68 With a Junkyard Past
 Today in 2018, if you want to buy a 1967-72 Chevrolet short-bed pickup, be prepared to spend upwards of $5,000 for one that might be missing a title, has mammoth rust and is probably absent a whole bunch of parts. If you've got $10k to burn, you're probably more in the ballpark; those C-10s are in a lot better shape, and even though they might need a paint job, they likely have an engine. Oh, and the earlier you go—'67 and '68 in particular—the pricier they are.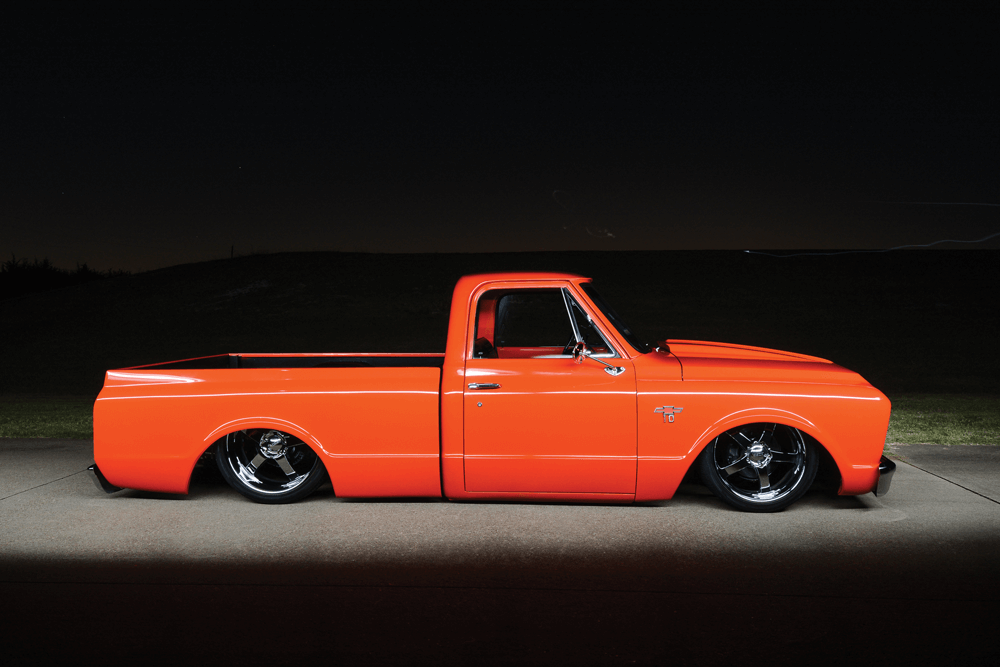 Well what if we told you that the truck on these pages was picked up for just $500. A stock, '68 short-bed Chevy truck with just a little bit of rust in the rockers and cab corners, just $500. Lies? Falsehoods? No, just fortunate timing. Jeremy Rattan of Midlothian, Texas, did buy this '68 for a mere $500, but it wasn't last year or even a decade ago. It was way back in 2003, when he was just 18 years old.
Like many people right out of high school, Jeremy was pretty broke. Finding the perfect truck wasn't going to be easy when he barely had two nickels to rub together. But he knew one thing: He wanted a Chevy. His grandfather and father both worked at GM plants, and he was planning to become a tech at a GM dealership, a dream that would come true for a time, although now he's at a private garage. But back then one of his friends knew where they could find a truck that would fit his budget. As it turns out, that friend's father owned a junkyard at one point and had closed it down about 10-15 years prior. He still owned the lot though, and there were quite a few trucks floating around the space. This particular one was an original '68 short-bed, and after convincing his friend's dad that he had to have it, Jeremy gave the man $500 and took the truck home.
"It may have taken him a little longer than 12 years to get it done, but in the end, he's got a   truck that's not only super clean, it's worth a ton   more money.  And to think, it only cost him $500."
Now 2003 may seem like ages ago. The founder of Facebook was just starting college, and the social media revolution was confined to a very new MySpace. But there were online forums, and Jeremy did some digging on various message boards to figure out what he needed to do to get the truck down on the ground. It started with a 4-inch Z-notch to get things sorted and airbags installed on the factory trailing arms and front spring pockets. The rockers were fixed, and the cab corners were sorted out, then he drove it as a rat rod for a bit. It was a fun truck to drag around town, and it got him from A to B, which was cool enough for him. Eventually, he parked it for a few years, letting the truck sit as he pursued his career. But he always knew that he'd get back into it again when time allowed.
And that was the story of the truck for a few years, until relatively recently when he decided it was time to give it another go. This time he connected with a painter friend of his, and for the next two years, they straightened things out. The front fenders were swapped with 1967 models, and the rear markers were shaved from the bedsides. The motor—a 350 from a '90s era Chevrolet Silverado—was painted Hugger Orange and tuned to within an inch of its life. And all of the little suspension tweaks and quirks that had shown up over the previous years were fixed up. Then, once everything was perfect, the truck was sprayed the same Hugger Orange as the engine, and it was good to go.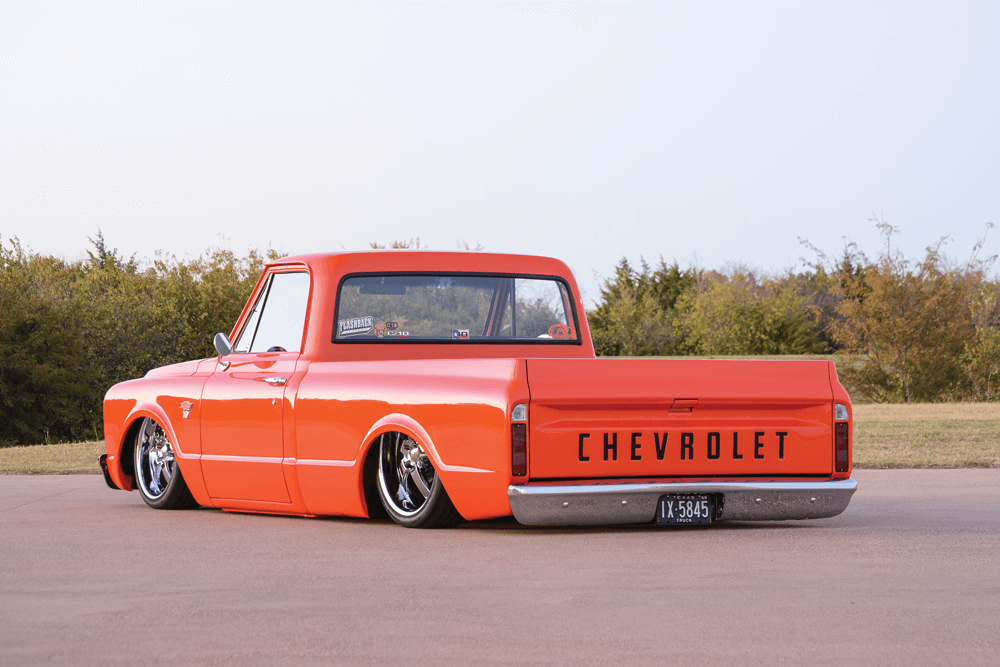 Let's talk about the inside of the truck because it received its fair share of love as well. Although the '68s had some great trim, Jeremy decided instead to go with a full interior from a 1972 model. It's packed with all of the fancy flourishes and patterns found in those trucks, including those in the door panels and the seats. Then the carpet was redone in black wool to give it an authentic touch. The entire inside looks like a factory model (minus the single-DIN stereo in the dash), and that's just like Jeremy wanted it.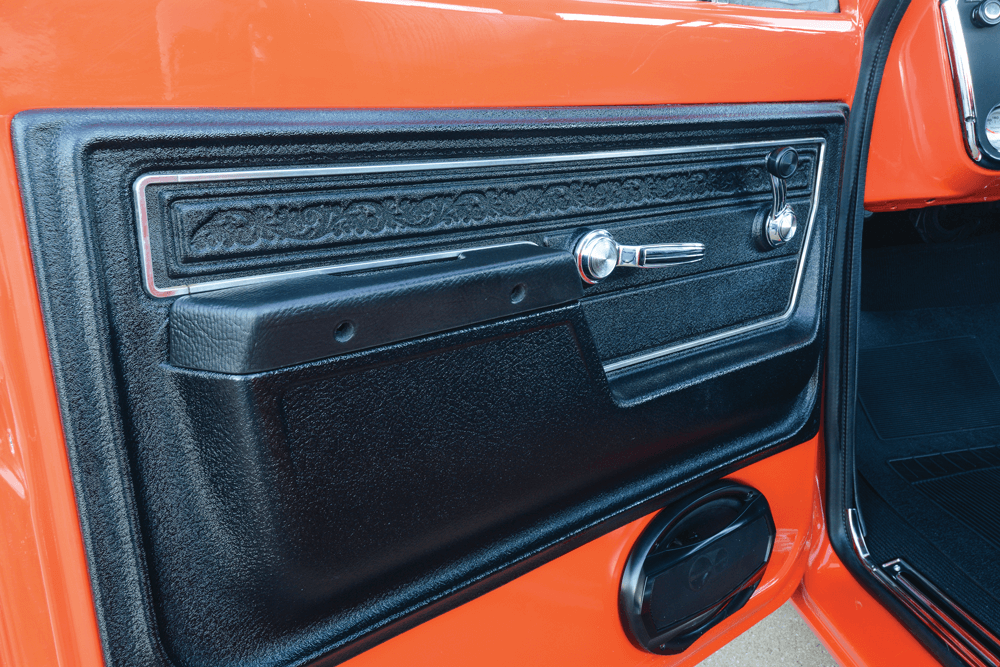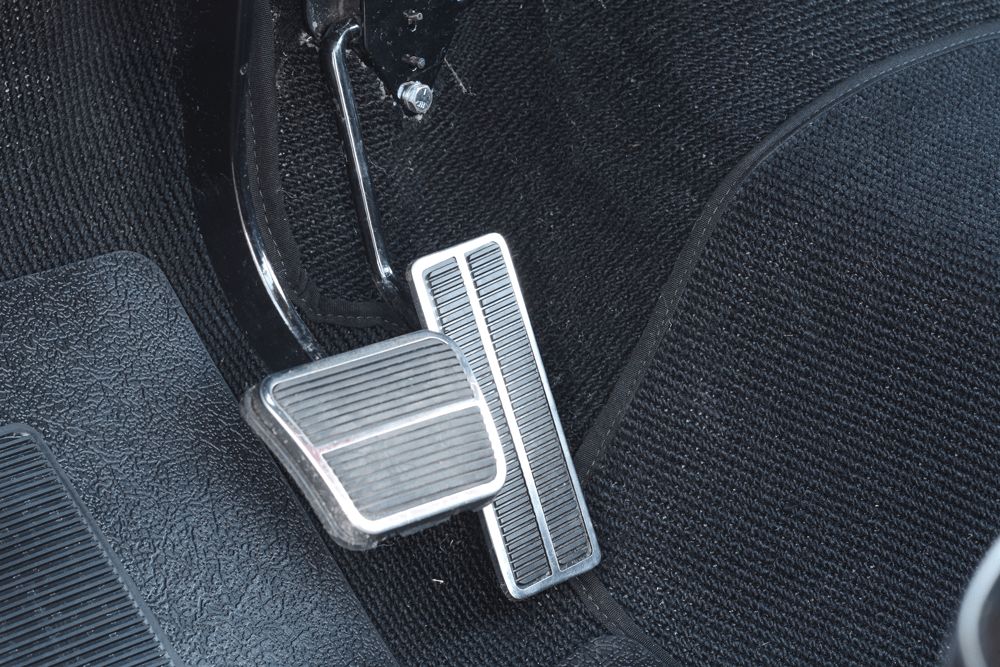 The truck was completed back in 2015, and since then he's been taking it to shows and cruising it regularly. It might have taken him a little longer than 12 years to get it done, but in the end, he's got a truck that's not only super clean, it's worth a ton more money. And to think, it only cost him $500.
OWNER
Jeremy Rattan
1968 Chevrolet C-10
Midlothian, TX
ENGINE
Work performed by Jeremy Rattan
350-ci Chevrolet V-8
Painted Chevrolet Orange
Edelbrock Performer RPM intake manifold
Holley 650-cfm carburetor
Edelbrock air cleaner
COMP Cams camshaft
HEI Chevrolet distributor
Two electric fans
Four-core aluminum radiator
Thrush muffler
2.5-inch exhaust
Proform stamped Chevrolet valve covers
Billet Specialties breathers
March Performance pulleys and brackets
Painless Performance wiring harness
Gates hoses
Jegs containers
1990 700R4 automatic transmission
1978 Chevrolet Nova driveshaft
Stock 1972 Chevrolet five-lug rear axle
3.73 rear gears
Auburn Posi
CHASSIS & SUSPENSION
Work performed by Jeremy Rattan
Stock Chevrolet short-bed chassis
4-inch front frame Z
10-inch step notch in rear
Factory trailing arms with custom 'bag mounts
Contitech airbags
Monroe shocks
Two VIAIR 480 compressors
Early Classic 2-inch dropped spindles
CPP stock-style master cylinder and brake booster
15-gallon aluminum gas tank
AC Delco battery under the bed floor
WHEELS  & TIRES
20- and 22-inch Boss Motorsports 335 wheels
255/35 20 and 265/35 22 Toyo Extensa HP tires
BODY & PAINT
Bodywork by John McGraw at Flashback Kustoms, Midlothian, TX
Paint by Jimmy Bonds and Paul McManus, Midlothian, TX
GM Hugger Orange
2-inch Goodmark cowl hood
Stock K5 rear bumper
Clear H4 headlights
Shaved trim
Shaved bed lights
1967 fenders
INTERIOR  & STEREO
Pedro Gomez at PG Auto Upholstery, Haltom City, TX
Stock-style 1972 C-10 interior
Black vinyl seats
Black wool carpet
Auto Meter gauges
Painless Performance wiring