Not very many people can tell you the complete history of their ride, but Trent Briggs' '92 Chevy has pretty much always been around. He recalls the very first time it came into his family's life, "My story with my truck began 25 years ago when my parents bought [the truck] brand new off the lot. I was 5 years old but can distinctly remember being there with them to pick it up and being excited since it was bright red and white factory two-toned. My dad used the truck for construction work throughout the years, and I even remember a time when round bales of hay were hauled in the bed."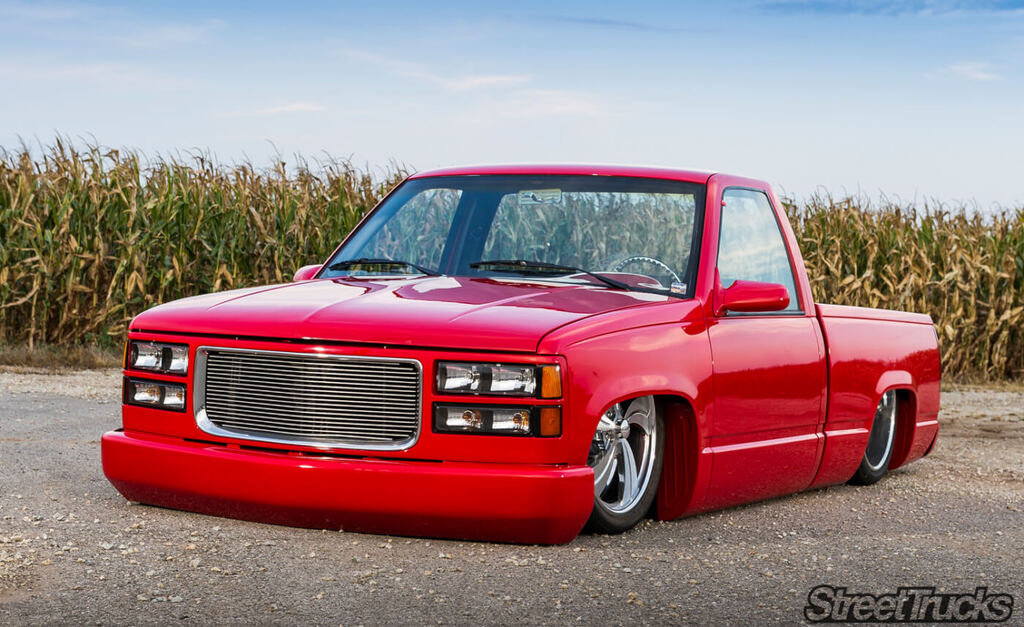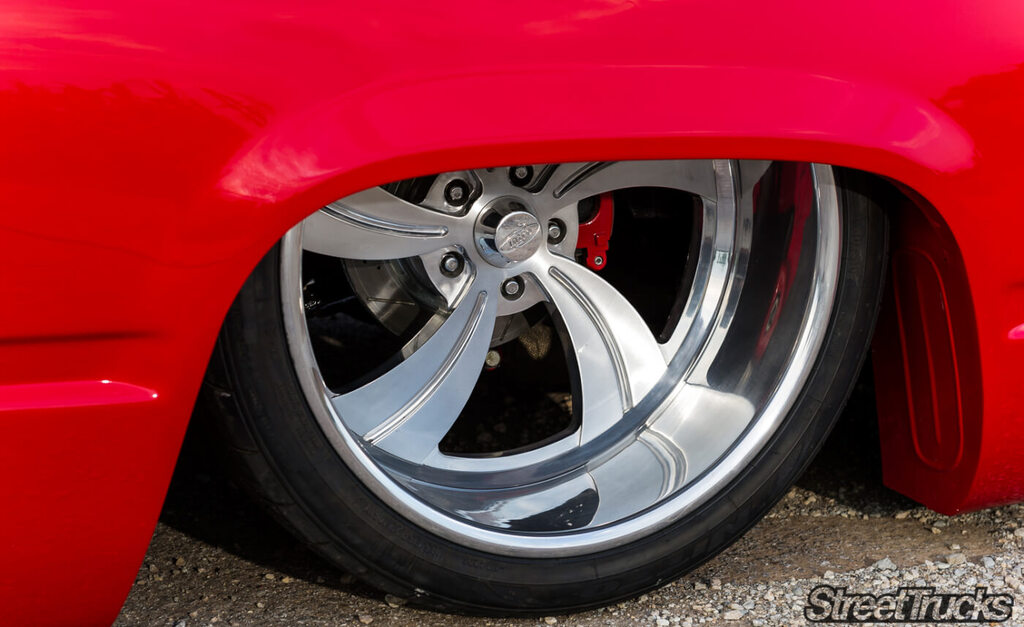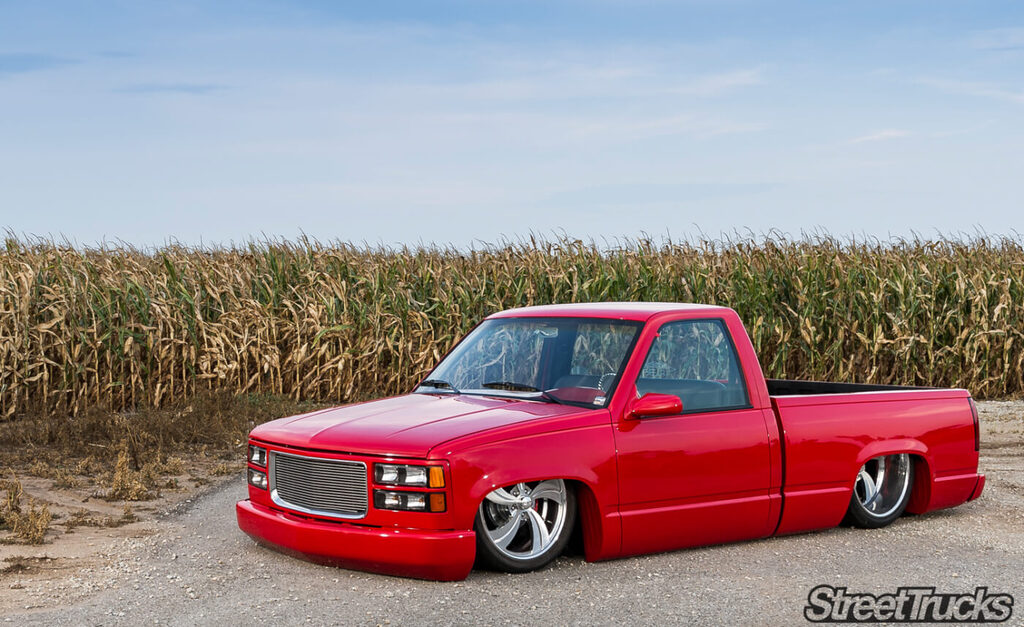 The truck certainly earned its place in the family, but eventually it was retired from work duty. "Fast forward several years, and as my 16th birthday was approaching, I found out the truck would soon be mine. I couldn't have been more ecstatic. I had known I wanted a custom ride, on air, before I even had my license after seeing my now longtime friend, Chris Silvey, always driving around in my hometown with something slammed on wheels and a cool paint job. Chris and I ended up working part-time together, and after some conversation, one thing led to another, and he ended up 'bagging the truck for me. I think I only paid him $500, but I think he was just helping out a kid with a dream, and it turned into a friendship."
As you can probably imagine, Trent was pretty much the coolest kid at his high school at that point, but once he graduated and started college, he had to make the tough decision to stop working on his truck for a while. The motivation was there, but the time and money just weren't. So, the truck sat for several years, but he eventually picked up where he had left off. As Trent explains, "I would go on to get an updated coat of paint with an added graphic, upgraded to 22s, and then I began petitioning with Severed Ties. Time went by, I went through a divorce, and once again the truck was put on hold."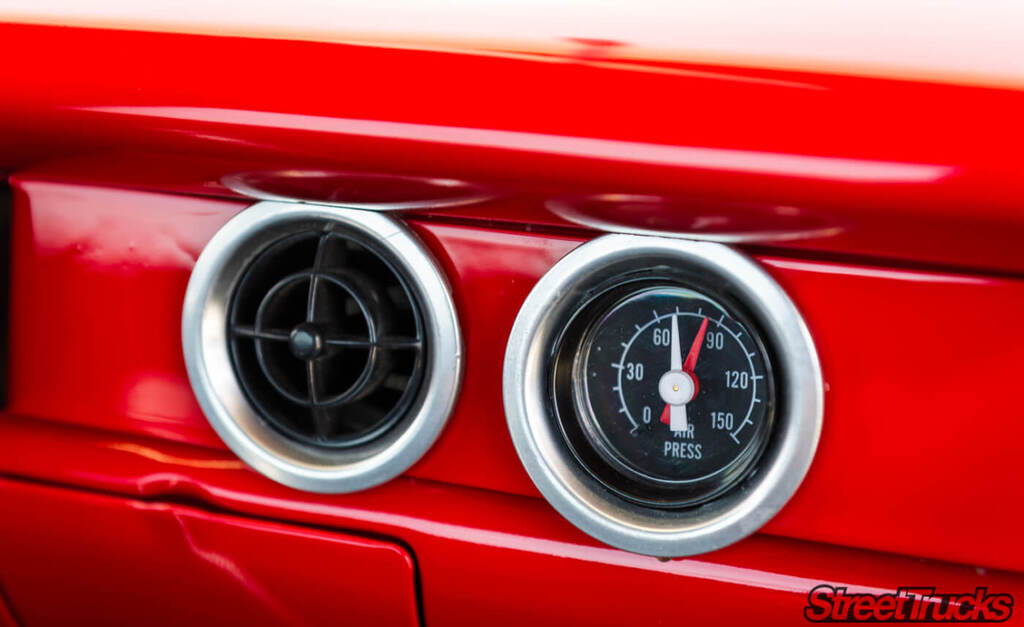 Picking up the pieces one at a time, Trent worked on just getting his life back to normal, and luckily things settled down enough to where he could start getting back to enjoying his truck again. "Life moved on, I cleaned up the truck and started getting out to more shows. I was voted into Severed Ties. I still wasn't satisfied with the truck and had a scheme in my head. Chris, another friend, Brandon Cumbie, and I did the LS swap in time for LST 2014, and I was content for a while, but I knew it wasn't finished."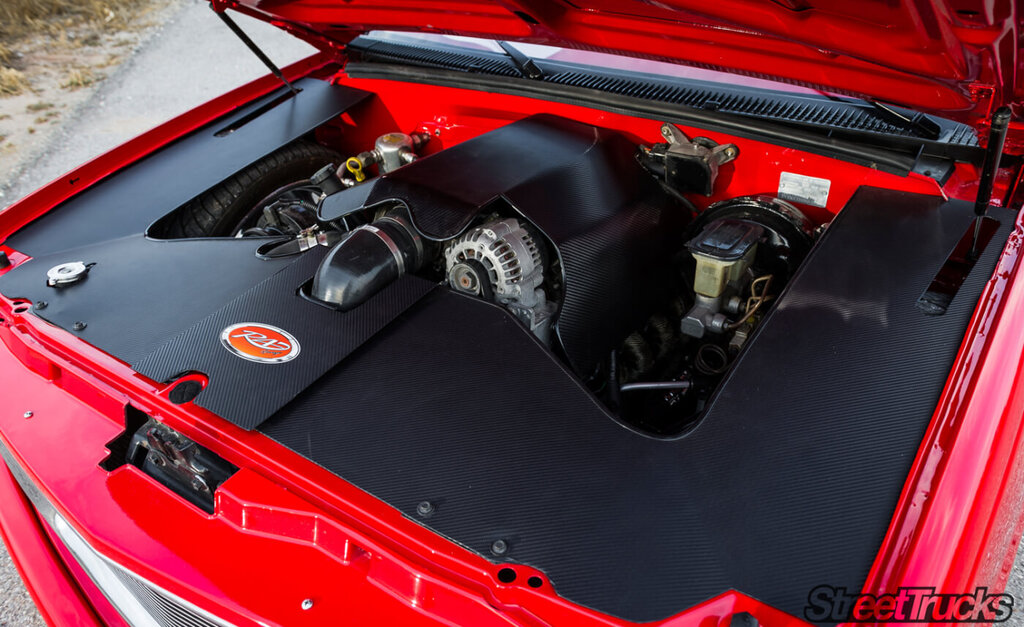 As much as the truck was progressing, the rest of the plan Trent had for it required a lot of down time, but he didn't really have anywhere to tear the truck apart, so work stalled for a while. Thankfully, it was just a speed bump, and in all actuality, there were some other pretty exciting things happening.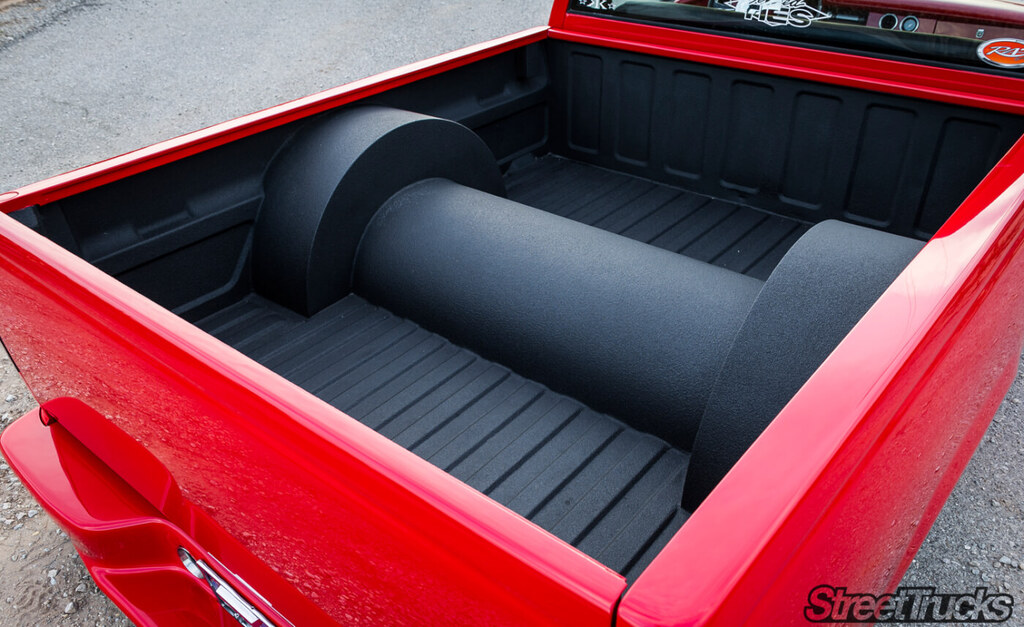 "Fast forward again and I'm moving to Dallas after meeting my girlfriend and now wife, Shannon. After the move I had to leave the truck back home in East Texas for over a year since we had nowhere to keep it, and Shannon's custom Audi at the time hogged up all the garage space. We built a house with enough garage space, so I was finally able to bring the truck home. That's when I had the interior redone by Andy at Xtreme Upholstery in Denton, Texas."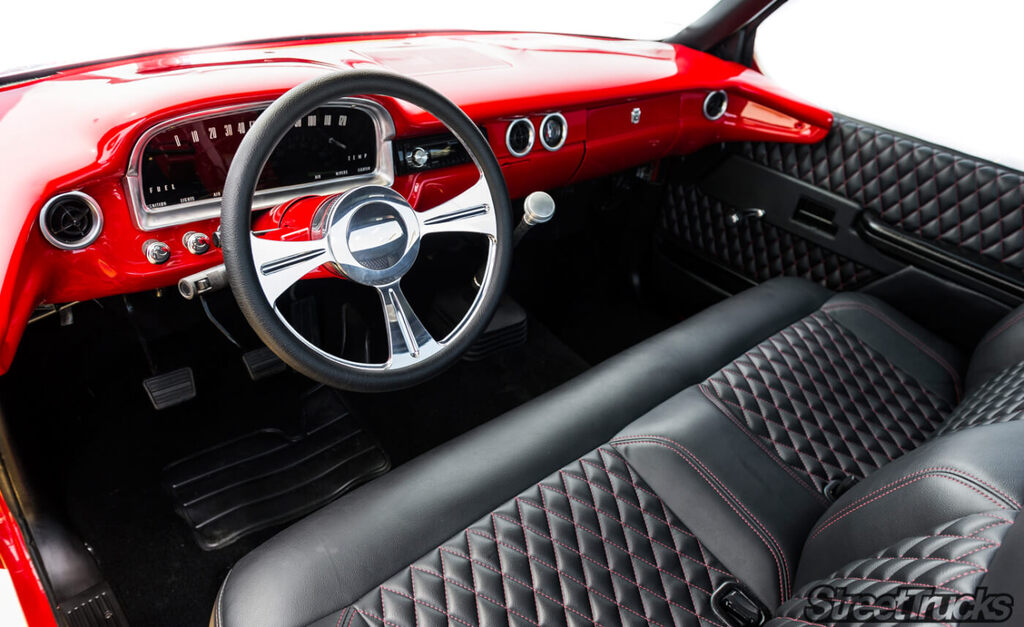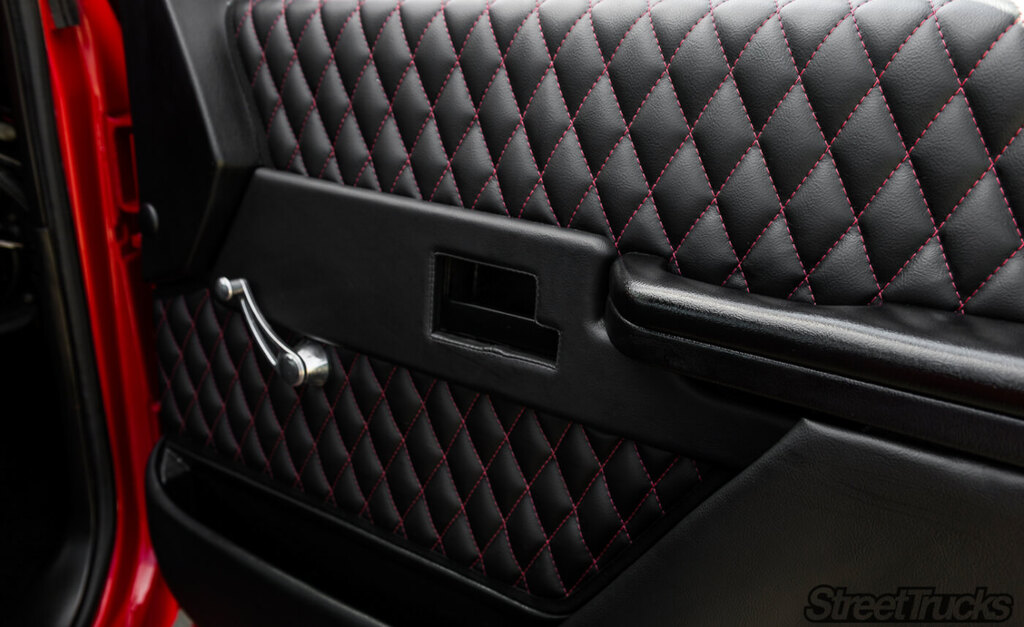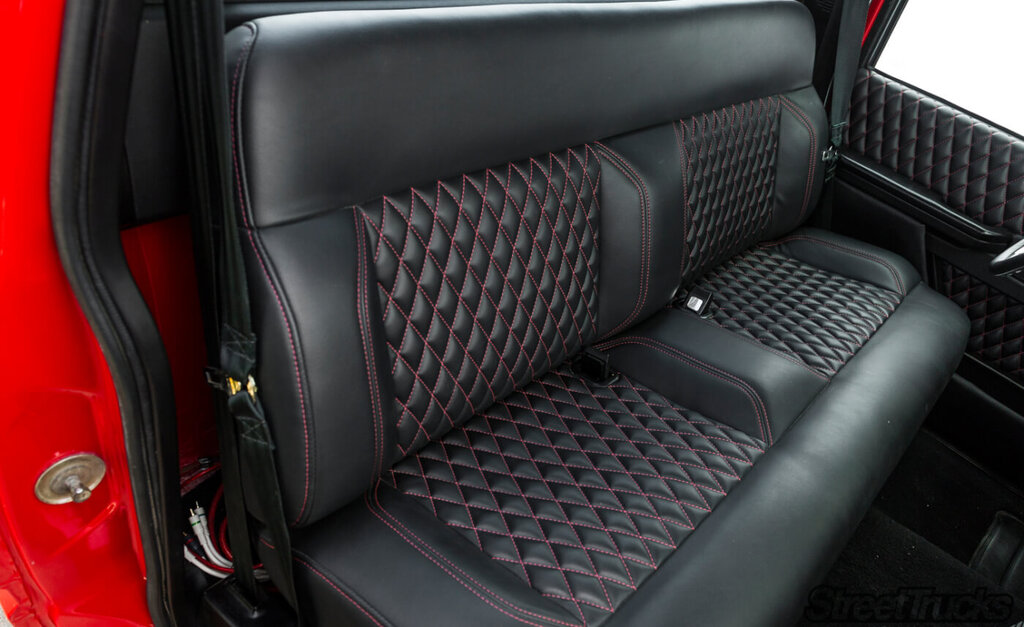 However, there was still a long list of to-dos, and after a dozen or so years, the truck needed more than just a fresh interior and LS swap. As it turns out, Trent had already met the dude who would be helping him revamp his truck. In fact, he's the guy who married Trent and Shannon, but he also happens to be a wicked fabricator and owner of RAD Garage. Also, at some point, Shannon picked up a '66 Datsun wagon that Trent was going to help build, but with the car stuck in Phoenix for an undetermined amount of time, Scott Rupp agreed to take on Trent's Chevy in the meantime at his new shop near Fort Worth, Texas.
Special Thanks From the Owner: "My wife Shannon; my parents; Scott Rupp and his family Carla, Austen, and Brooke; Blaine and Tracee Hawkins; Jake McKiddie; Andy Firchau; Chris Silvey; Brandon Cumbie; Gary Gilliland; and my club Severed Ties."
Truck Specs:
Owner: Trent Briggs
Truck: 1992 Chevy C1500
Location: Aledo, TX
Club: Severed Ties
Engine
5.3L GM Vortec engine
COMP Cams camshaft, 112-degree lobe separation, 0.515/0.522 lift
Custom dual air filter intake tubing
Dirty Dingo engine mounts
Long-tube headers
3-inch Magnaflow exhaust
3-row aluminum radiator
Dual electric radiator fans
NV3500 five-speed manual transmission
Chassis & Suspension
Work performed by Scott Rupp at RAD Garage
3/4-length fabricated frame with 2×3 and 2×4 box tubing (2.75-inch stock floor body drop)
Custom upper control arms
Modified lower control arms
Belltech drop spindles
Wheels moved forward 1.5 inches and inward 1.75 inches
Frame notched for tie rods
Air Lift 2600 airbags
Monroe shocks
Parallel 4-link with track bar
Rearend narrowed 7 inches per side
Dutchman axles
3.73 gears
Little Shop MFG rear disc brake kit
1955 Chevy gas tank
Wheels & Tires
22×8.5 and 22×10 Intro EZ billet aluminum wheels, machined/coated centers
265/35ZR22 and 285/35ZR22 Nitto NT420S tires
Paint & Body
Work performed by RAD Garage
1994 GMC Sierra grille
Customized and tucked front bumper
Custom sheet metal bumper/fender fillers
Customized 1999-2006 rear bumper with exhaust tip cutouts
Molded, bead-rolled panels in bed and engine compartment
Shaved handles, stake pockets, antenna, third brake light and fuel filler door
Flush-mounted motorcycle fuel filler in bed rail
Stock taillights with black painted outline
Painted custom RAD Red with PPG products
Interior & Stereo
Work performed by RAD Garage and Xtreme Upholstery
Reshaped and molded bench seat with black vinyl and red diamond stitching
Custom black vinyl door panels
Widened and extended 1959 Ford Fairlane dashboard
Billet Specialties steering wheel
Mazda Miata AC vents
ACC black carpet
Factory gauges behind tinted Fairlane gauge lens
Billet Specialties window cranks
Pioneer head unit and speakers