Like everything in the world, the automotive scene goes through waves of trends. It's not a big secret, since we've all been known to look at older builds and turn away in disgust. These days, the trend in the custom truck scene happens to be C-10s in all forms. It doesn't matter if you have a fully painted and finished C-10 or one that is wearing some well-earned patina, these trucks are hotter than ever. Fueling this fire, several companies out there make specific parts so that even novice customizers can create a cool-looking truck in the luxury of their own garages.
Movements like this happen for a reason. First of all, there has to be a need, and right now that happens to be enthusiasts who want to own a vehicle from childhood. Since classic muscle cars are pricey to get into, they are pretty unattainable for the younger generations. C-10 trucks are more readily available and cheaper at the outset. Yes, there are other trucks of the same era, but they aren't as easy to work on and aftermarket parts are not as common.
With that said, it's starting to get more difficult to locate the elusive barn find because more people are scooping up these trucks. Since they aren't made any longer, there is only a limited amount available. On top of that, their numbers continue to decrease over time, mostly because they've rusted away or have been junked. Throughout the past decade, the prices on C-10s have skyrocketed. If you are able to find a coveted rust-free 1967-72 short-bed, you will most likely be astounded by what people are asking for these days.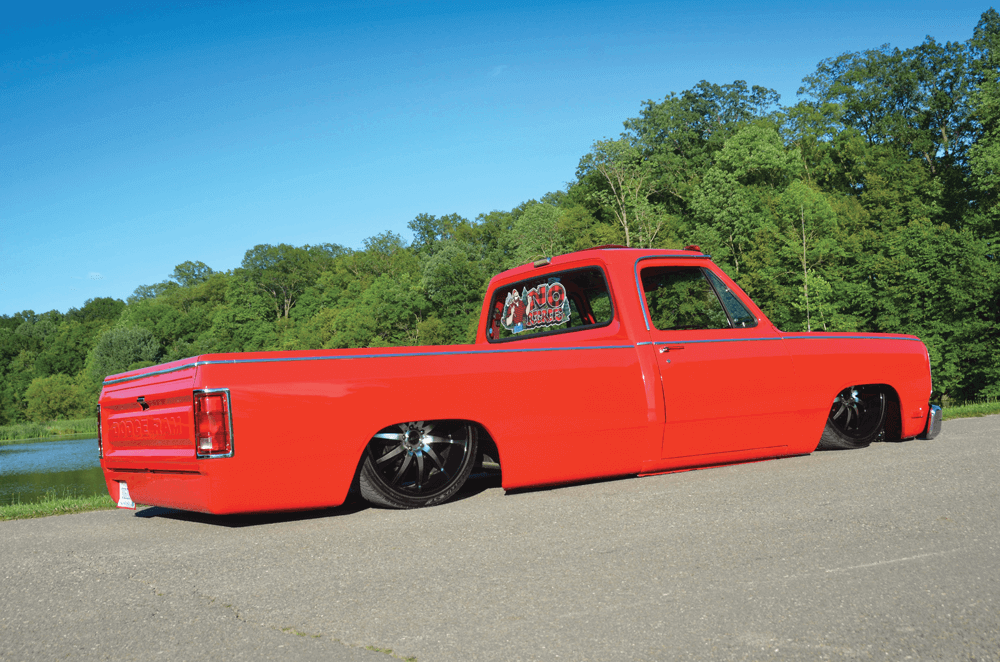 Though they are the current craze, eventually C-10s will no longer be the it trucks in the scene and folks will move on to the next best thing. So what is the next big trend on the horizon? No one really knows, but there are trucks of interest that I can see getting hot. One style of interest is the F-100 of the same 1960-70s era. Take, for instance, Jason Jones' '73 on the cover of this issue. It turned out pretty sick and made a big impact on the scene. It really showed everyone that with the right work these trucks could look good.
Another truck I think could become a trend down the road is the classic Dodge D-100. These trucks are bold and considered ugly by most, but it's those bold lines that make them so great. They stand out, and you don't see in-your-face bodylines like this on new trucks. This past show season there were a few of them floating around in the classic truck scene, and they got a little extra attention because they were different and done well.
Part of the problem with customizing these trucks is that it's more difficult to work on them. The suspension systems weren't designed as well as those used today. For some of the F-100s, updates aren't too difficult because you can easily swap a late model Ford Crown Victoria front end in. For other trucks, modernizing the front suspension takes a lot more effort. Most of the time it's easier to just strip the frame and start from scratch. This may take experience and time to handle, but it will be worth it in the long run.
Until aftermarket companies start to make parts for these trucks, it will take a lot of extra effort to work on them. It will also take some bravery in order to risk it all on something different, but we need courageous, innovative people to keep us moving forward. I'm very anxious to see what some of you will create. It's good to change things up every now and then.