MARK YOUR CALENDARS AND GET TO CLEANING
AUGUST
AUGUST 18-19
SEVERED IN THE MIDWEST ELIZABETH, IN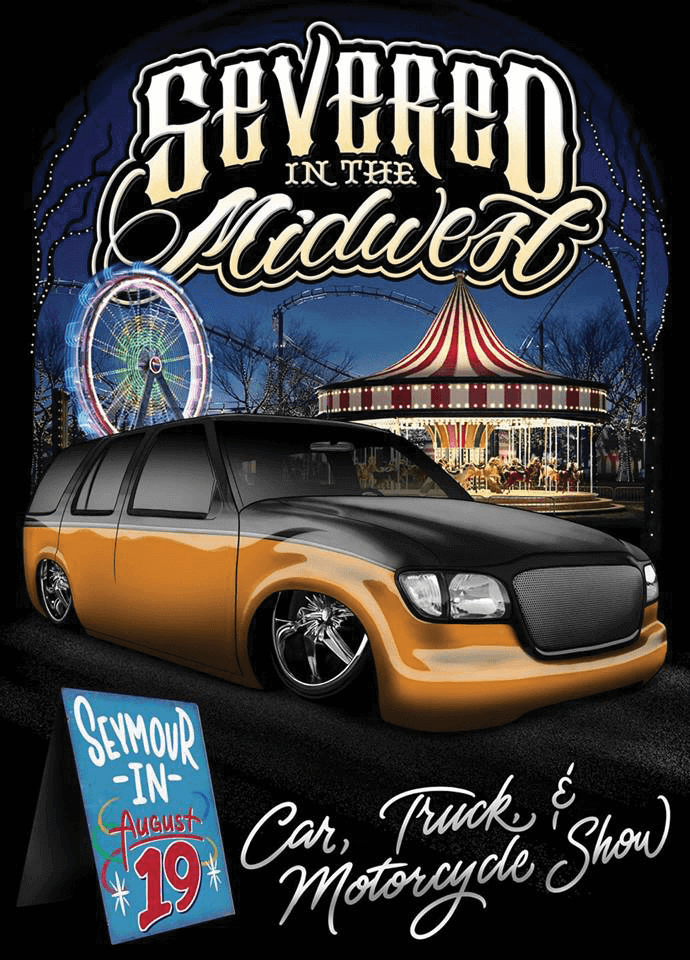 Kick it with one of the biggest truck clubs in the nation, Severed Ties. To be held at the Horseshoe Southern Indiana Casino. Special hotel rates available for show attendees, and kids under 12 are free with a paid adult. For more information, check out Severedinthemidwest.com.
AUGUST 18-19
SLAMILY REUNION FORT SMITH, AR
Celebrating 10 years of Slamily Family. To be held at Kay Rogers Park. $1,000 Best of Show, $500 best debut, $500 club participation and more. Plenty of activities for the whole family. Get more information at Slamilyreunion.com.
SEPTEMBER
SEPTEMBER 8
SHOW-N-SHINE SUPERSHOW BAKERSFIELD, CA

Hosted by Regulators and Temblor Brewing Company. This is the fourth annual event with show classes for just about everyone. Have questions? E-mail Adam@socialgription.com or call 805.712.9952.
SEPTEMBER 8-9
SHOW ME SHAKE UP BRANSON, MO
Presented by Freaks of Nature, this fifth annual event is handing out $500 cash to the top three vehicles in attendance, and $100 each for Best Truck and Best Car. Best Overall Vehicle will take home $300. Lots of prizes and lots of fun. Onsite hotel is the Outback Roadhouse, with rooms reserved for the show at special rates. Check out the official Show Me Shakeup 5 Facebook page for more info.
SEPTEMBER 28-30
SCR8PFEST NEWTON, NC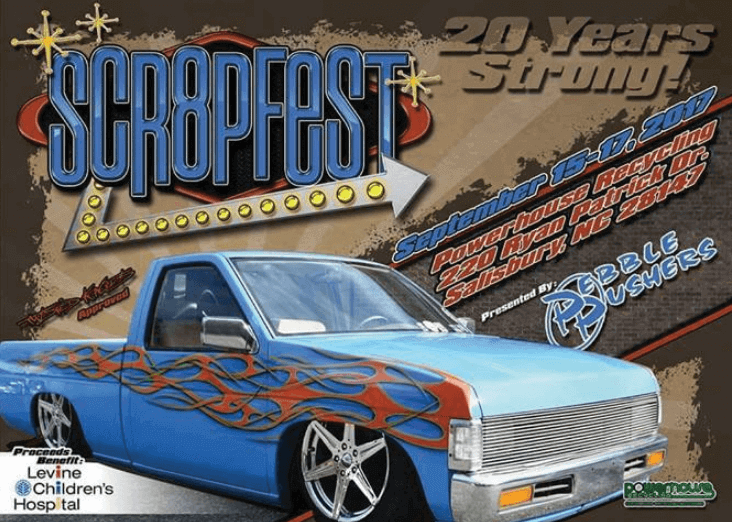 Presented by Pebble Pushers, at the Hickory American Legion Fairgrounds. Proceeds benefi t the Levine Children's Hospital. Top 50 and specialty awards in tons of classes, not to mention vehicle limbo, a dragging contest and coverage by StreetTrucks. For more info, visit Pebblepushers.com.
SEPTEMBER 29
SUN CITY SHOWDOWN EL PASO, TX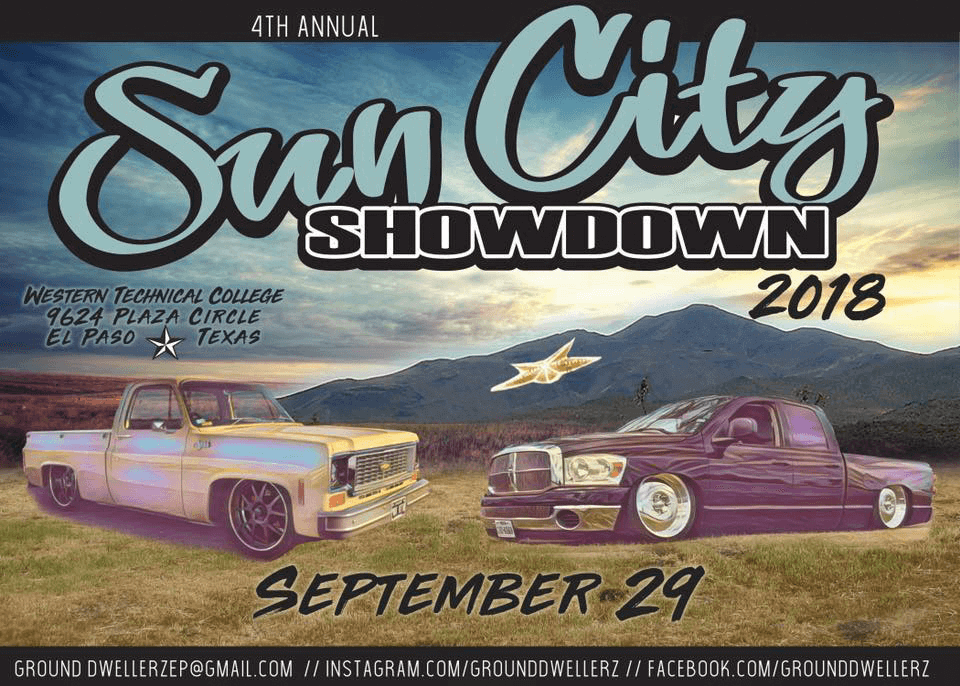 Ground Dwellerz presents its fourth annual event held at Western Technical College. Stay up to date by checking out the Sun City Showdown Facebook page.
OCTOBER
OCTOBER 5-7
LAYIN' AT THE LAKE GRAPELAND, TX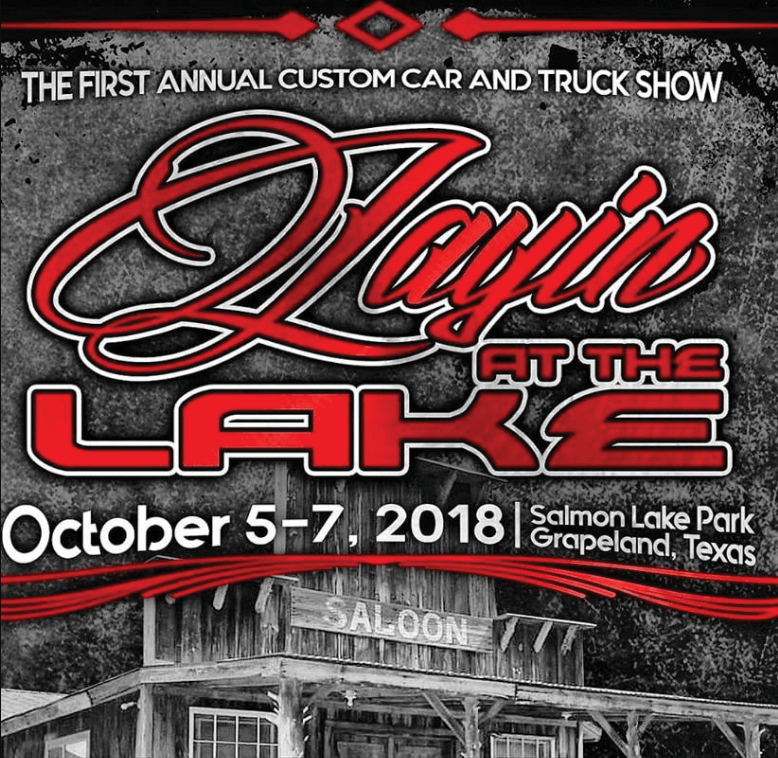 Presented by Blacktop Industries and hosted by Xtreme Lowz, the inaugural Layin' at the Lake will be held at Salmon Lake Park. Furnished cabins and more than 300 RV hookups available at the venue. Top 50 awards and more than 10 Best Of awards, along with plenty of food vendors and sponsor booths. For more info, contact Chad Moss at 832.720.3053 or e-mail Layinatthelake@gmail.com.
OCTOBER 5-7
SPARKS IN THE OZARKS NOEL, MO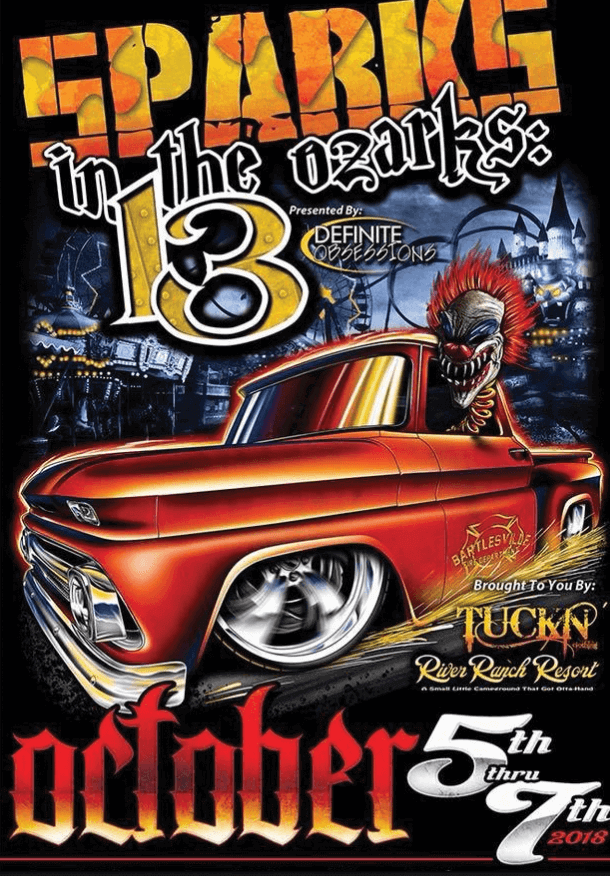 Presented by Definite Obsessions at the River Ranch Resort, this year's event will feature a parts swap meet on Saturday, as well as a costume contest, chug contest and legal drag session. Lots of classes and specialty awards. Get more info at Sparksintheozarks@gmail. com or visit the event's Facebook page.
OCTOBER 13-14
SLAMFEST TAMPA, FL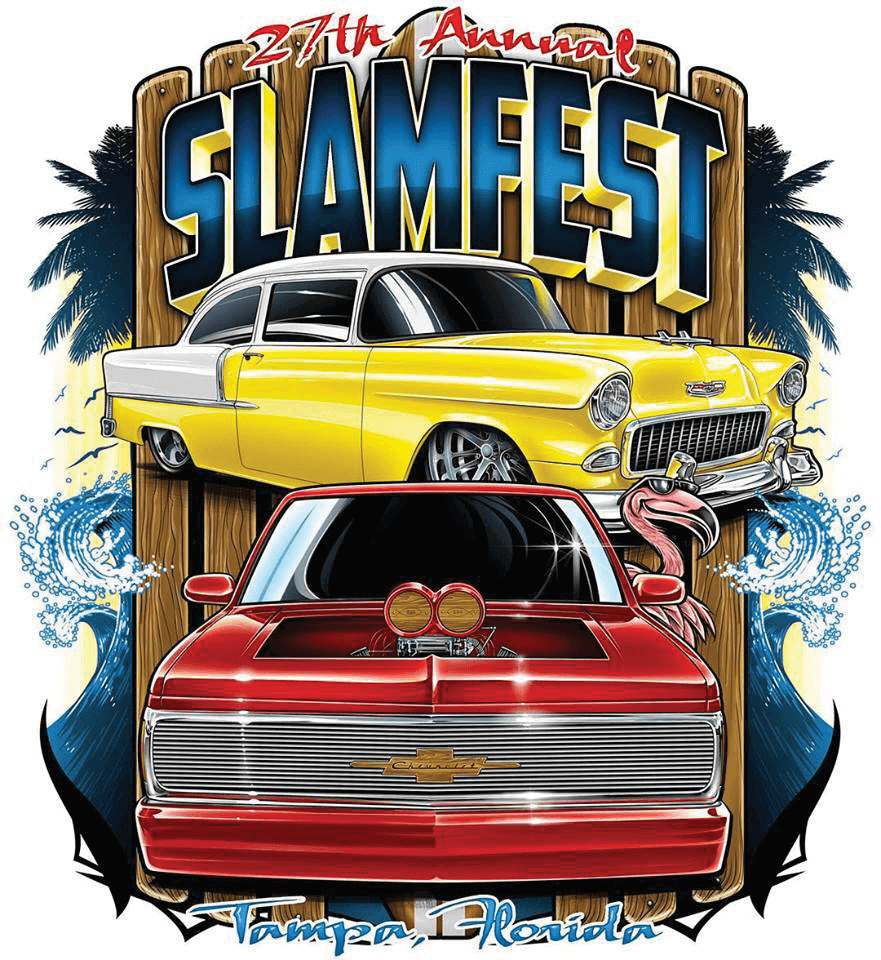 Mini Madness presents another round of Slamfest to be held at the Florida State Fairgrounds. There's never a dull moment at Florida's biggest truck and car show. It's always jam-packed with eye candy of all sorts. Tons of prizes, audio competitions and even a bikini contest for grandpa. Cross one more o your bucket list and get more info at Minimadness.com.
OCTOBER 19-21
LAST RESORT JENNINGS, LA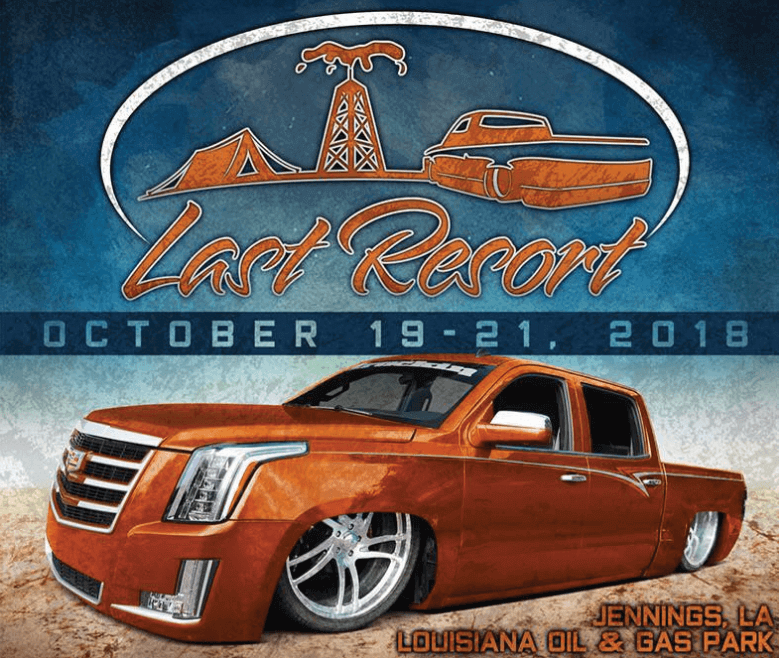 Louisiana's fastest growing custom truck, car and motorcycle show is once again being held at the Louisiana Oil & Gas Park. Lots of awards and discounted gear and parts at any of the many vendor booths at the show. For more info, go to Lastresortshow.com.
OCTOBER 19-21
SCRAPE AND SCARE PLYMOUTH, CA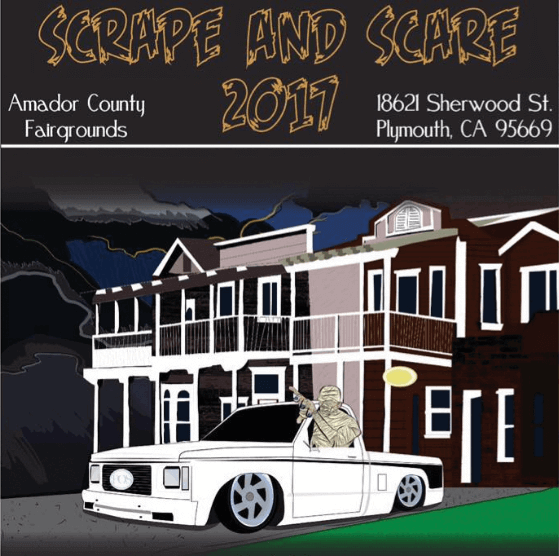 To be held at the Amador County Fair and Event Center. Go for the trick rides and stay for the treats. Burnout contests, costume contests, Beer Pong and lots more. There's plenty for the kids, as well: carnival games, kids' costume contests and trick or treat fun. If this sounds like your idea of a good time, check out the Scrape and Scare page on Facebook for details.
If you'd like to have your truck event appear in the pages of Street Trucks Magazine, send your information at least four months prior to the event to:
STREETTRUCKS
Chamilton@engagedmediainc.com