A Message from the Editor
Living The Life and Printing The Passion
By Chris Hamilton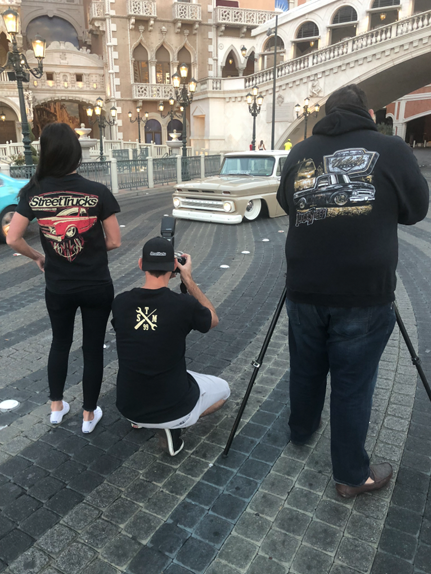 Our 20 year anniversary book is off to print, the Sema show is wrapped and in the books, and the latest issue of C10 builders guide is hitting stands as I write. It's been a heck of a year and for the team over here at engaged media, but the numbers don't lie and our efforts are clearly paying off. We've doubled our web traffic in the last three months and introduced a monthly newsletter for intriguing content that you definitely want to check out. Sign up for free online at our website www.streettrucksmag.com and stay up to date with everything we're up to recently.
By now you're probably all finished with your holidays and giftgiving's with a focus on the new year. They say resolutions are hard to keep, but when a truck guy has a plan in place, there's not much that's going to get in his way. We would love to hear what kind of projects you're working on in 2019. What's your plans, what's unique and how can we get involved! Send us an email and give us some updates with the progress. Even if we don't email you back, more than likely we see it.
As you flip through this is you you're going to see some fascinating stories that include the younger generation of builders and their impact on our 20 year strong fanbase. The brand is older than some of the fans which just shows we're doing it right. Also, take a look at the latest parts SEMA has to offer with this years parts guide. Lastly, it's time to vote for the truck of the year! See them all and make your choice. Now on to 2019!
Chris Hamilton – Brand Manager
StreetTrucks Magazine  C10 Builders Guide  F-100 Builders Guide
———————————————————————————————–