Behind the Scenes at an Industry Icon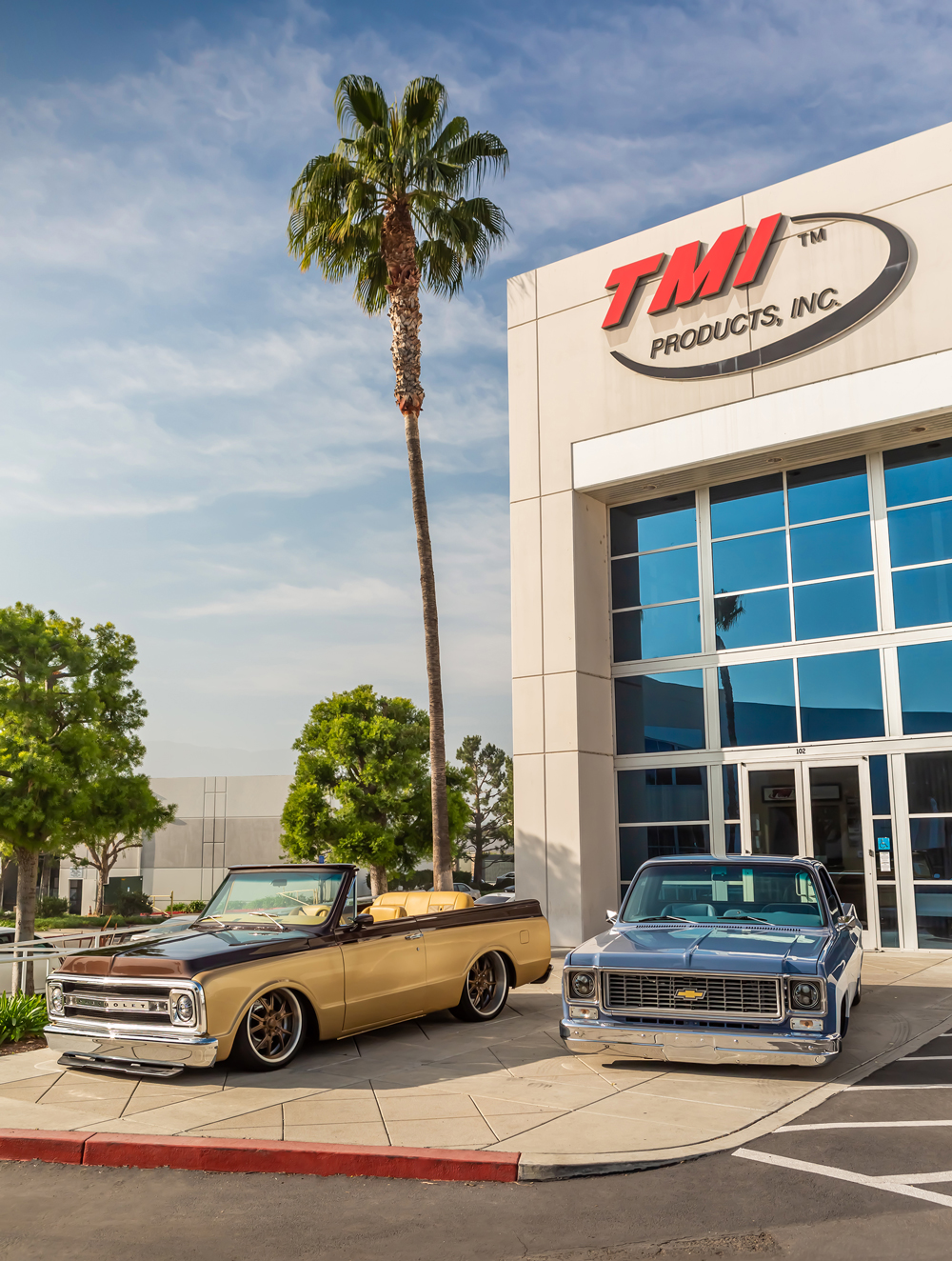 One of the most popular series of articles we have been running lately is our Made in America series, which features some of the top manufacturers in the industry. We go behind the scenes to see how these companies are run and meet the incredible people behind the brand. Next in our radar is a place we've been waiting to visit for a long time: TMI Products Inc. It's a family-owned company that was founded in 1982 by the Tuccinardi brothers. They began simply by making factory-replacement Volkswagen door panels in their family garage in Torrance, California.
Nearly 40 years later, TMI is now widely known for high-value interior automotive components like seating, interior consoles, floor coverings, door panels, headliners and even convertible roof assemblies. From prototype to production, TMI's streamlined processes make it possible to have high volume or short-run projects that are still profitable and affordable. TMI offers bone stock concourse replacement interiors for a multitude of popular vehicles, as well as completely off-the-wall custom upgrades for a wide range of vehicles. The company's classic truck line is a complete aftermarket replacement interior that comes ready to bolt right into your classic truck, right out of the box!
Not that we need a reason to visit Southern California, a trip to TMI's headquarters is a great way to make the most out of it. After spending a few days at the Pomona Auto Show, Solomon headed over to TMI for a one-on-one tour. This place is way more impressive than we expected, and you can be confident when ordering from this great company!