QA1, THE ALPHANUMERIC CODE FOR ONE OF the industry's top suspension, rod ends, spherical bearings and shock absorber companies, was founded in 1993 by Jim Jordan in Lakeville, Minnesota. 
When you think QA1, you think high quality, and that makes perfect sense as quality is the top priority in everything the company does. Its products are designed, built and tested to ensure consistent quality, ultimate reliability and unbeatable performance.
When QA1 started to develop the suspension for our beloved Ford F-100 trucks, the company did it the right way, from the ground up—fitting the suspension to the truck instead of fitting the truck to a suspension. Engineers designed the kit around the factory wheel wells and firewall, making certain each and every part fit just right for both form and function. You can now get wheels with some good offset to fill the gaps properly, and a wide variety of brake system upgrades are available.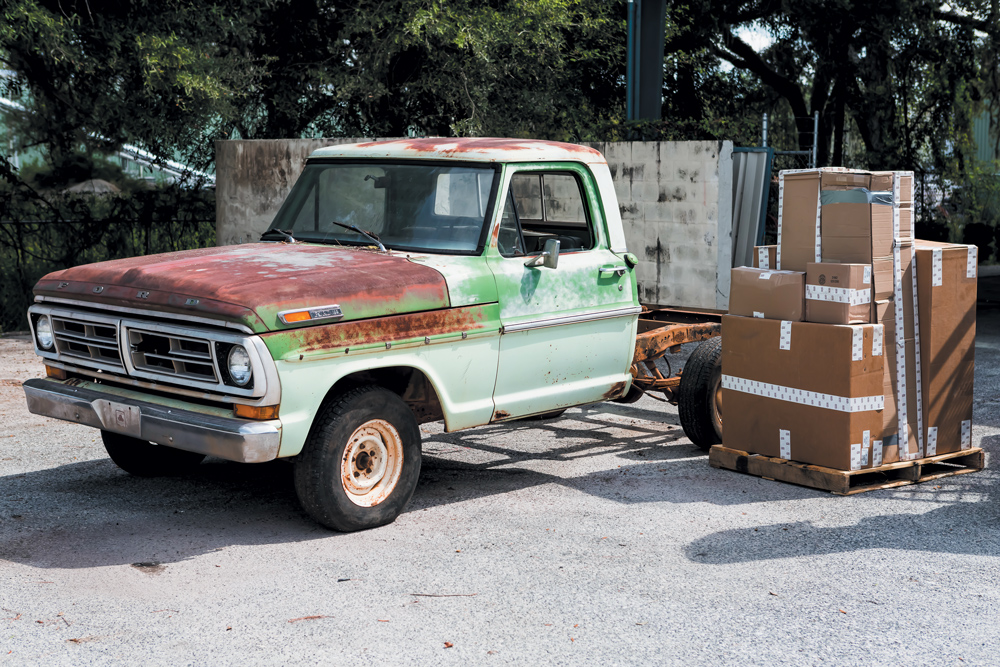 Ditch that outdated twin I-beam front suspension. Before you head to the junkyard to find a random "front-clip," you definitely should consider this well-engineered example of a dialed-in IFS offering both performance and comfort that's properly engineered to make your truck handle like a modern truck while giving you the ride height adjustability so you can dial in the perfect stance. This setup also makes motor swaps a breeze as they have interchangeable engine mounts from FE, Windsor, Mod/Coyote and even LS (we all know one or two of those guys).
Some key points for this QA1 front setup:
• 3.75 inches narrower than a Crown Vic, so fitment of larger wheels and tires is not an issue
• 3- to 7-inch drop (3- to 5-inch with standard height style spindles, 5- to 7-inch with 2-inch drop spindles)
• 150+ pounds lighter than stock suspension
• Bolt-in tubular design for ease of installation and strength
• Adjustable coilover shocks to set the ride height and ride quality
• Rack-and-pinion steering
This article is not a step-by-step installation but rather a highlight of the QA1 front suspension as the guys at QA1 have a great instruction manual. (Go check it out by visiting www.QA1.net/ F100) 
SOURCES
QA1
800-721-7761
www.QA1.net