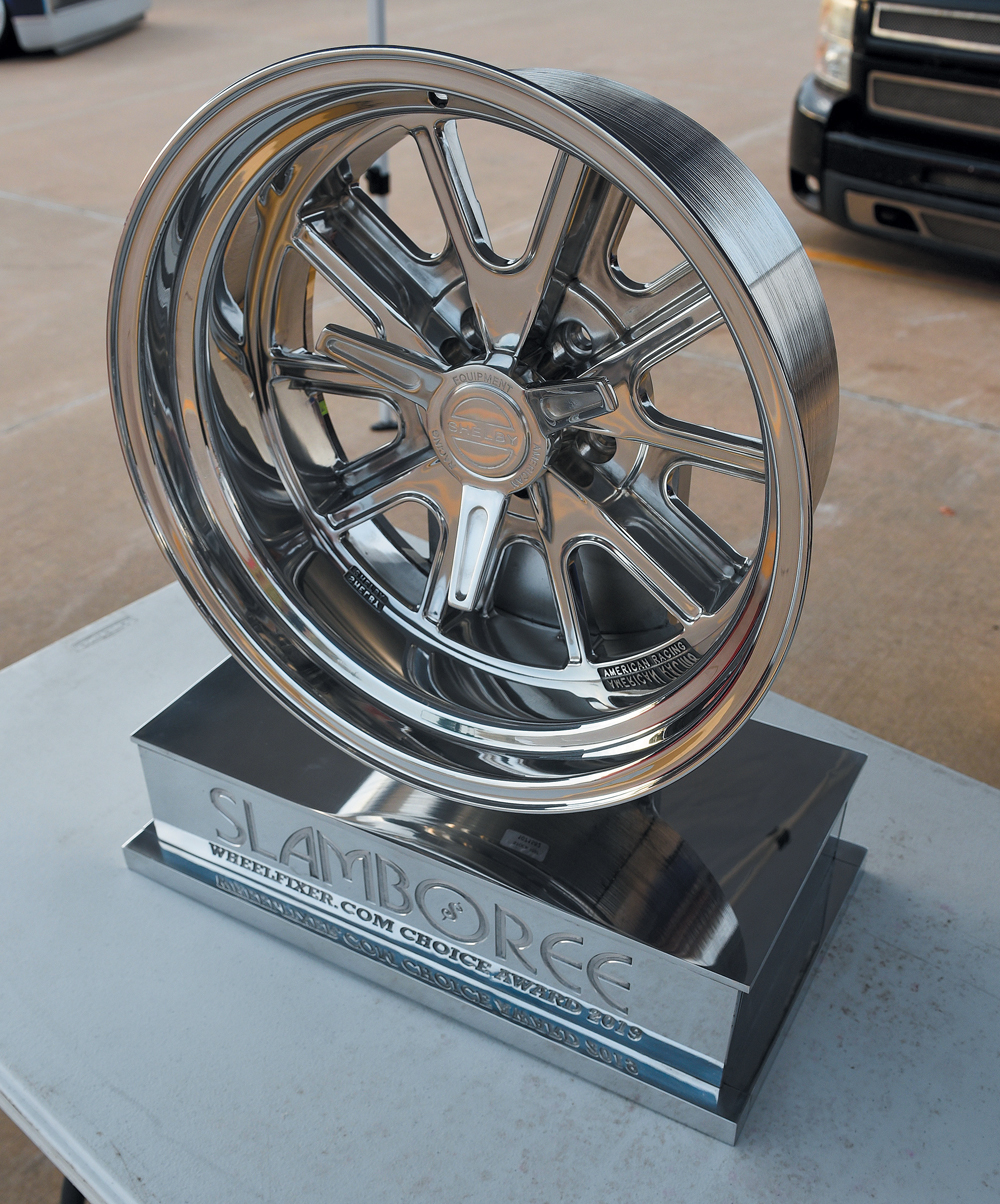 With more than 25 years of Slamboree history, event organizer Jimmie Broyles, his wife and his staff have no doubt their poured blood, sweat and tears into this Midwest treasure of a show. Not only do they do it for charity, but Jimmie and crew have been hosting it year after year for all the right reasons: the people. In fact, they know almost every person who comes through those gates. They have a long list of to-dos every year, but no matter how much stress they are dealing with, they always greet you with a smile. They embody selfless love for the car scene and the people associated with it.
In addition to that, you can always place a safe bet that anywhere from five to 15 SEMA trucks from the previous year will be in attendance. The show also brings in more than 500 vehicles from hotrods and bikes to lifted and lowered so there is something for everyone.
As always, the Slamboree staff was very organized and actually walked around while judging, so no one needed to worry about finding their judging lane. They just aired out and relaxed. As an added bonus, show-goers had a stacked set of options in the awards categories. From Top 50 and Ladies Choice to Best Truck and many other award possibilities, everyone had some serious chances in taking home hardware if they put in the work.
A special shout out to the staff and management at the Grand Casino Hotel & Resort for truly being polite, helpful and understanding. This hotel offers not only the casino, but five great restaurant options, a pool, beautiful rooms and activities for adults as well as kids. If you plan to attend the 2020 show, make your reservations right away! This hotel sells out every single year, and we don't want to hear you whining about it.