BLVD BadBoy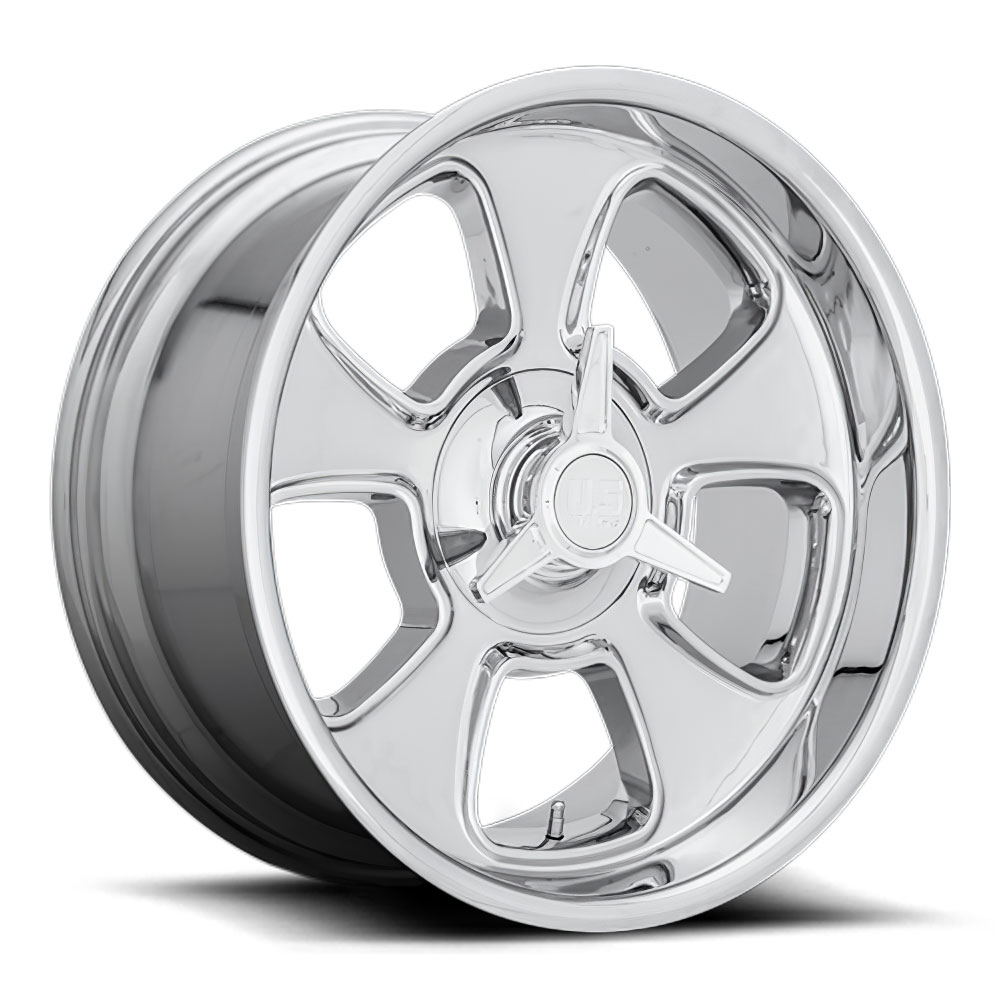 Looking for a new tough wheel design for your old classic hot rod? Check out this new U.S. Mags wheel called the BLVD. This chrome aluminum wheel comes in a 20-inch diameter with multiple width and bolts pattern options. This design is also available in an Anthracite with diamond cut lip finish.
U.S. Mags
www.us-mags.com
LS7 Crate Engine!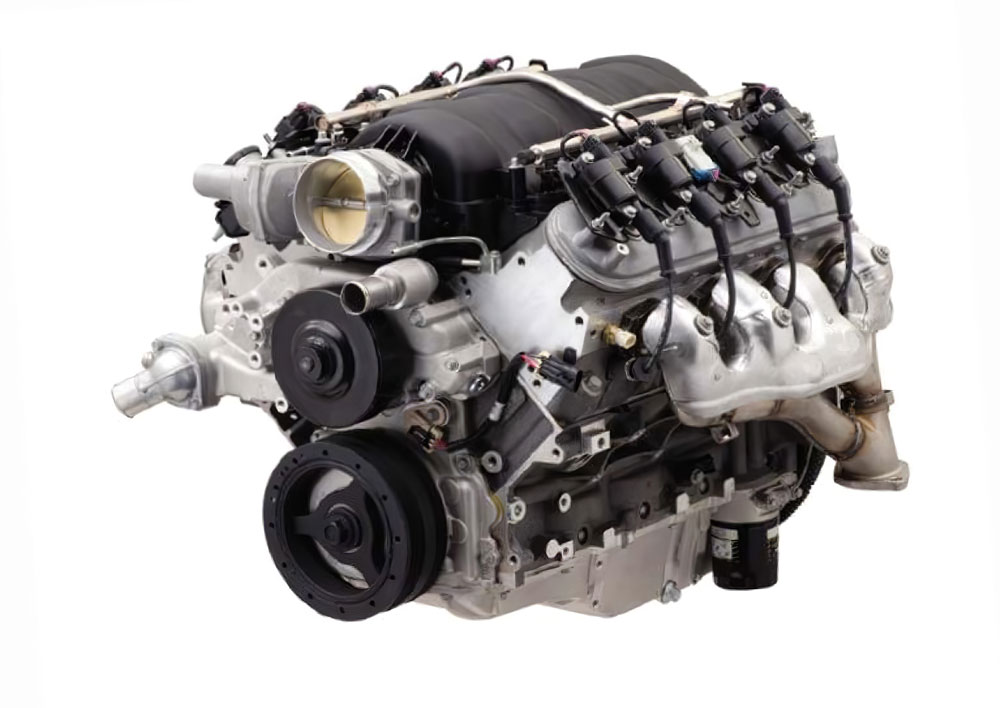 Chevrolet Performance has created a new LS7 crate engine that makes 570 horsepower and 540 lb-ft of torque at the crank, ready to drop in your next hot rod project. All that horsepower is covered by a 24-month/50,000-mile factory limited warranty, too.
The LS427/570 was built with engine swaps in mind. Chevrolet Performance replaced the OE LS7 dry sump oiling system with a wet sump system for easier installation. That means you don't have to make room for a dry sump oil reservoir tank or plumbing, which is a big plus for smaller engine bays.
Summit Racing Equipment
www.summitracing.com
800-230-3030
Other features include:
Production LS7 crate engine short block
Block drilled for engine oil dipstick
Chevrolet Performance hydraulic roller camshaft—0.591" lift @.050", 227°/242° duration, 116° LSA
1998-02 Camaro wet sump oil pan with LS3 oil pump
CNC-Ported LS7 cylinder heads with 2.200" titanium intake valves
Low-profile LS7 EFI intake with fuel rails, injectors, and throttle body
5th-gen Camaro Z/28 tubular exhaust manifolds
Ignition coil packs, ignition wires, and spark plugs
Harmonic balancer and water pump
Camaro Z/28 168-tooth manual transmission flywheel
Fuel Bridge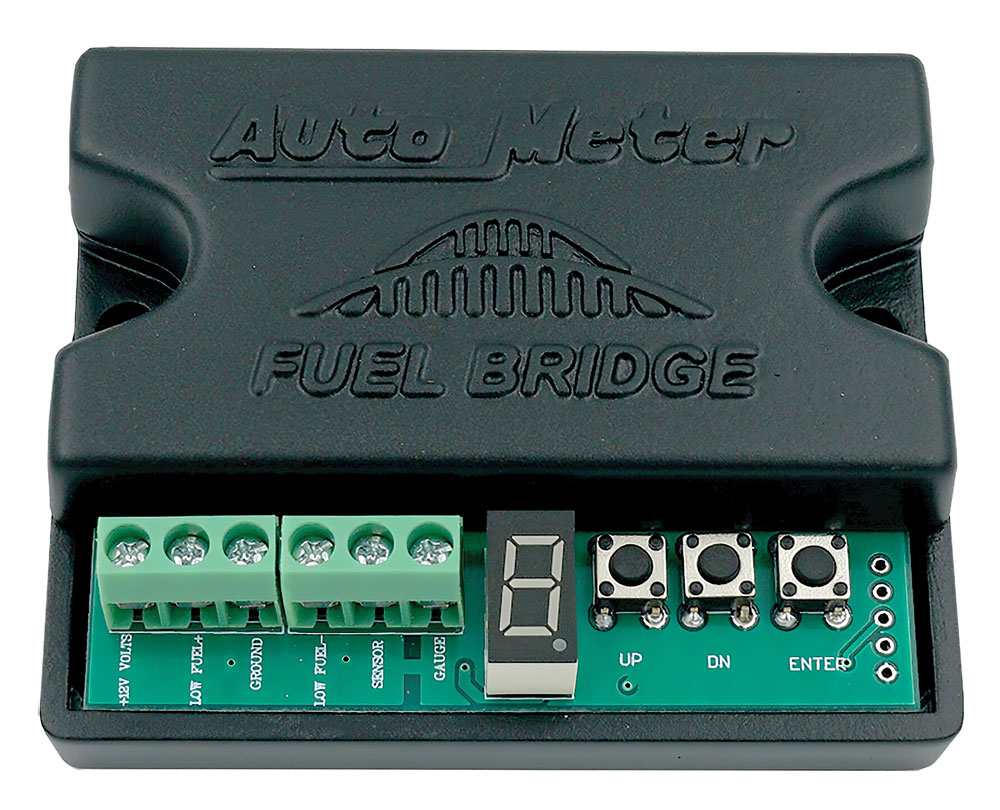 The new Fuel Bridge from AutoMeter (Model #9109) allows you to easily install AutoMeter fuel level gauges in nearly any vehicle regardless of the resistance range. This product wires between any AutoMeter fuel level gauge and stock or aftermarket fuel level sending units. With its compact size (3 1/8 x 2 ½ x ¾ inches), LED display and easy three push button operation, the Fuel Bridge will be a breeze to install on just about any application.
The AutoMeter Fuel Bridge comes complete with a low fuel level warning indicator (via LED or relay) and is pre-programmed for the following resistance ranges: 240/33, 0/90, 0/30, 16/158, 73/10 (linear and nonlinear), 10/180, and 40/250. A configurable option anywhere between 0-1000 ohms further expands compatibility.
The Fuel Bridge from AutoMeter is the ultimate fuel level gauge problem solver!
AutoMeter Products, Inc.
www.autometer.com
866-248-6356
AxiShift Multi-Directional Shifter Adapter
If the location of your manual shifter lever just doesn't seem to feel right, then look no further than Lokar's new patent pending AxiShift and AxiShift Pro. The AxiShift series of shifter adapters gives an almost unlimited range of adjustment, allowing you to orient your shifter lever to your ideal location.
Available in two versions, the shifter adapters allow you to make precise adjustments prior to locking in the desired position. This is achieved by providing 360 degrees of axial rotation of the shifter lever as well as having the ability to tilt 15 degrees in any direction. The standard AxiShift simply bolts onto Tremec TKO 500/600 and T56 Magnum shifters, whereas the AxiShift Pro requires replacing the shifter stub and ball joint assembly in the TKO shifters. The AxiShift Pro has all the features of the standard AxiShift but adds an additional level of both horizontal and axial adjustment. As with every Lokar product, both are designed, engineered and manufactured in the USA.
Lokar Performance Products
www.lokar.com
865-824-9767
LS Classic Series "Distributor" Kit
If you want to top off your vintage appearing LS swap, check out Lokar's new LS Classic Series Distributor and Plug Wire Set. The set includes high quality, 7 mm, Kevlar spiral core spark plug wires with high-temp silicone boots. The wires are 9 feet long with 40 ohms of resistance per foot, giving you all the length and performance you need to remote mount your coils out of sight and out of mind.
The plug wires first connect to the coils and then pass through the hollow cast aluminum distributor body that is bolted to the engine's valley plate, and then to the spark plugs for an authentic nostalgic look.
The LS Classic Distributor kit includes the plug wires with pre-installed 90-degree coil boots, straight unterminated spark plug boots (plug wire crimpers are needed to complete the installation), 90-degree distributor boots, distributor housing, cap and terminals. Plug wires can be purchased separately.
Lokar Performance Products
www.lokar.com
865-824-9767
Heidts at the Summit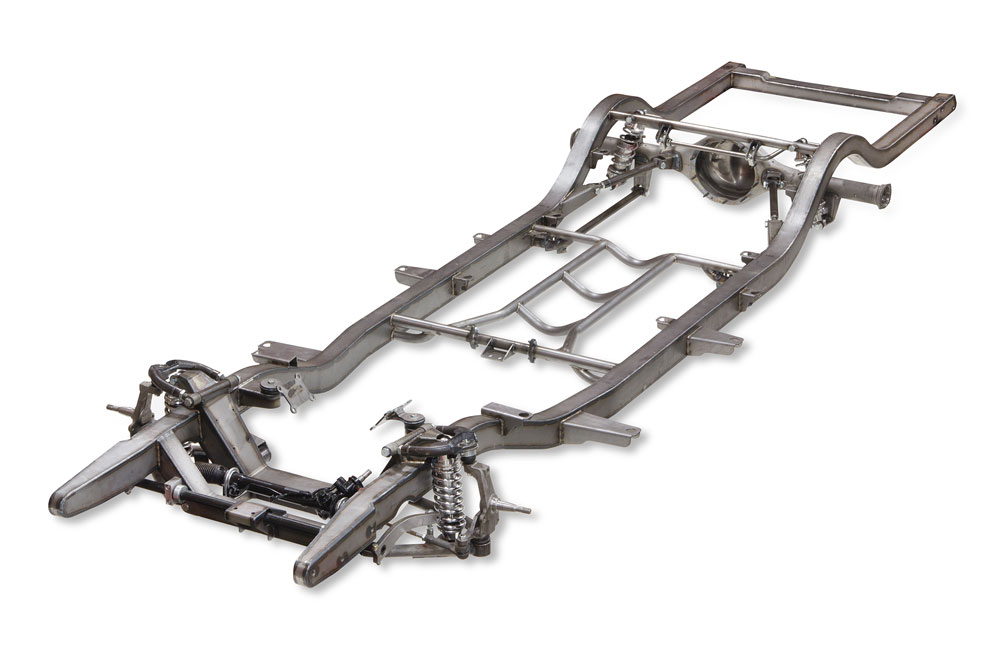 The chassis under your old truck, Tri-Five Chevy or '32 Ford was adequate for its day. But that day isn't today. The youngest chassis is almost 50 years old, and the oldest is just shy of 90; they weren't designed to handle the horsepower modern engines make, let alone meet the ride and handling demands we expect from our hot rods.
It might be a good idea to slide a new Heidts Complete Chassis Kit under your vehicle. The kits feature a TIG-welded 10-gauge steel frame with body mounts, complete front suspension with disc brakes, a four-link rear suspension with a 9-inch Ford rear axle, and rack-and-pinion steering. Compared to the money, time and effort needed to bring your old junk up to snuff, a Heidts chassis can be money well spent.
Summit Racing Equipment
www.summitracing.com
800-230-3030
'47-'54 Chevy Truck
Mustang II independent front suspension with tubular control arms and stock-height spindles
Front and rear coilover shocks
Choice of front spring rates for iron- or aluminum-head small block Chevy and big block Chevy
Front sway bar, power rack-and-pinion steering and four-link rear suspension with coilover shocks
'55-'59 Chevy Truck
Heidts Superide II independent front suspension with tubular control arms and stock-height spindles
Single-adjustable front and rear coilover shocks
Front sway bar, power rack-and-pinion steering and a weld-on Panhard bar mount
'67-'72 Chevy C10
Heidts Superide II independent front suspension with stock-height spindles
1.25-inch upper and 1.5-inch lower tubular control arms
Single-adjustable front and rear coilover shocks
Front sway bar and a power rack-and-pinion steering