GOING THE EXTRA MILE AND SAVING GAS WHILE WE GET THERE
THE RECENT RUN of lifted-style tech articles in the last few issues of StreetTrucks magazine is no accident. We've seen the popularity of tech articles about daily drivers skyrocket when published alongside pages of full-blown custom fabrication tips and tricks. StreetTrucks readers seem to like a little bit of everything, which lends itself well to special edition books like C-10 Builder's Guide and F-100 Builder's Guide. Be sure to check out one of those if you're a hardcore fan of either truck model. You'd be surprised to see how much content we can print and how much knowledge you can gain, but first, let's get back to the project at hand.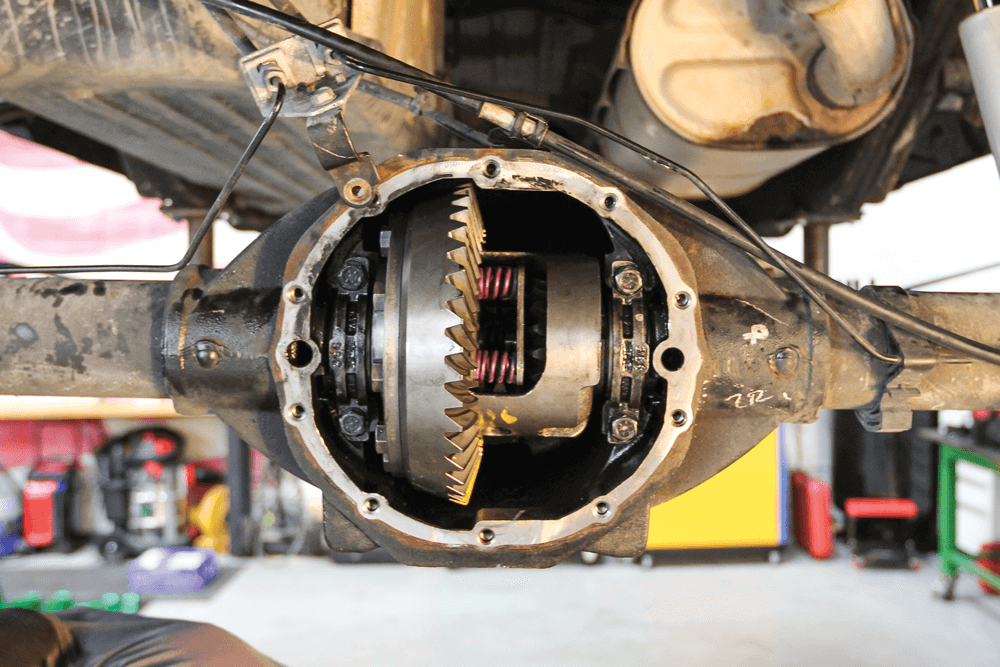 The lifted truck industry has a tendency to focus on bolt-on brackets and upgraded coil springs, since those are usually on full display and powder-coated in wild colors. What doesn't get brought up enough are the additional steps that any truck owner should take after installing a lift kit of significant size. The factory drivetrain of most modern trucks is designed specifically for the original overall wheel-and-tire size; so, bigger wheels and heavier tires will obviously change the gearing, which in turn will change the speedometer, shift points and the gas mileage. Unfortunately, the fix for these issues requires parts, labor and absolutely zero visual impact. We understand how tough it can be to spend a chunk of cash on parts that will never be seen when you could easily buy some striking visual appeal for the same dollar amount. That said, if you want your lifted truck to last as long as intended, and you also want to spend your paychecks on something other than gas and transmissions, this article is written specifically for you.
This was the case for Nicole and the '11 Chevy Silverado mall crawler she recently had lifted. A struggling transmission and an untold number of fill-ups were enough to make anyone throw up their hands in disgust, so she called the crew at Farmboy Customs in Royal Palm Beach, Florida, for some technical advice. Luckily for her these guys are pros, and they've done this type of job a hundred times. Without any further hesitation, she ordered a set of 4.56 gears from Yukon Gear and Axle along with the master installation kit and a posi-trac rearend for a little extra traction.
While the truck was on the lift and maintenance was on his mind, Mark Wetherington, lead tech at Farmboy Custom, floated the idea of upgrading the brakes to accommodate the increased rotational mass. After scanning a few product options and price quotes, Nicole chose EBC rotors and pads, as well as a Hypertech MaxEnergy 2.0 power programmer to reprogram the factory computer. To complete the post-lift maintenance package, a new set of tires from Atturo were slapped onto the Moto Metal wheels, and she was out the door for a test drive. Now the truck uses its power more efficiently and isn't as thirsty for fuel.
Check out the steps involved in this single-day parts swap, and decide for yourself whether the price of the parts is easier to swallow than the price at the pump.