C10s in the Park is a new event that has quickly taken flight. Just two short years ago, Terry Hill started the show with only 65 trucks, and he watched it swell the very next year to a surprising 400 C-10 entries. Though this was only the third year for C10s in the Park, it was its biggest year yet. More than 700 entries showed up, and everything was well organized. The park venue never felt overly crowded, yet there's room to grow. The food was delicious, and worth the wait, but it would be great to see a few more vendors at next year's show.
C10s in the Park is held at Getzendaner Memorial Park in Waxahachie, Texas, and hosted by the C/10 Club of Texas. In typical Texas fashion, the day was bright and sunny, but shade was never hard to find, and event parking was located within walking distance. Concessions were easy to locate, and many vendors shared that they were donating a portion of their proceeds to help the victims of Hurricane Harvey. Waxahachie C.A.R.E. was also present and accepting donations. While many of the C-10 entry owners and spectators were local residents, there were plenty of people visiting from out of town, including some from Oklahoma and south Texas.
The DJ played a variety of music to suit a range of tastes, and he entertained the crowd with funny general event announcements and lost-and-found ribbing. The atmosphere was one of lazy relaxation as people milled through the show chatting and admiring the trucks. Next year is sure to hold many of the same familiar qualities that make this event popular, but even with its rapid growth, you can count on C10s in the Park to keep its laid back local Texas energy.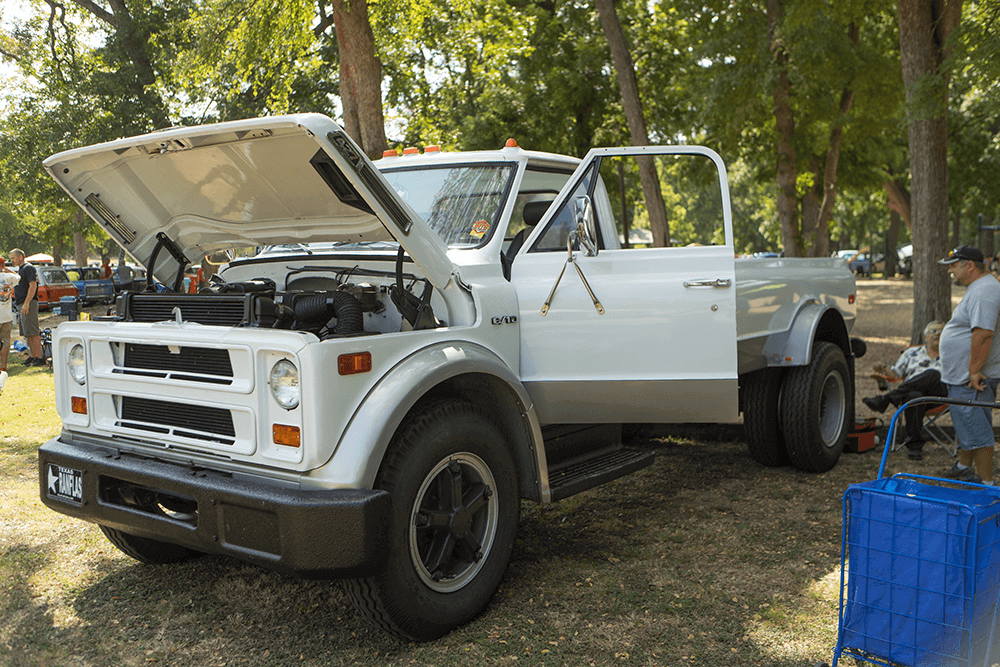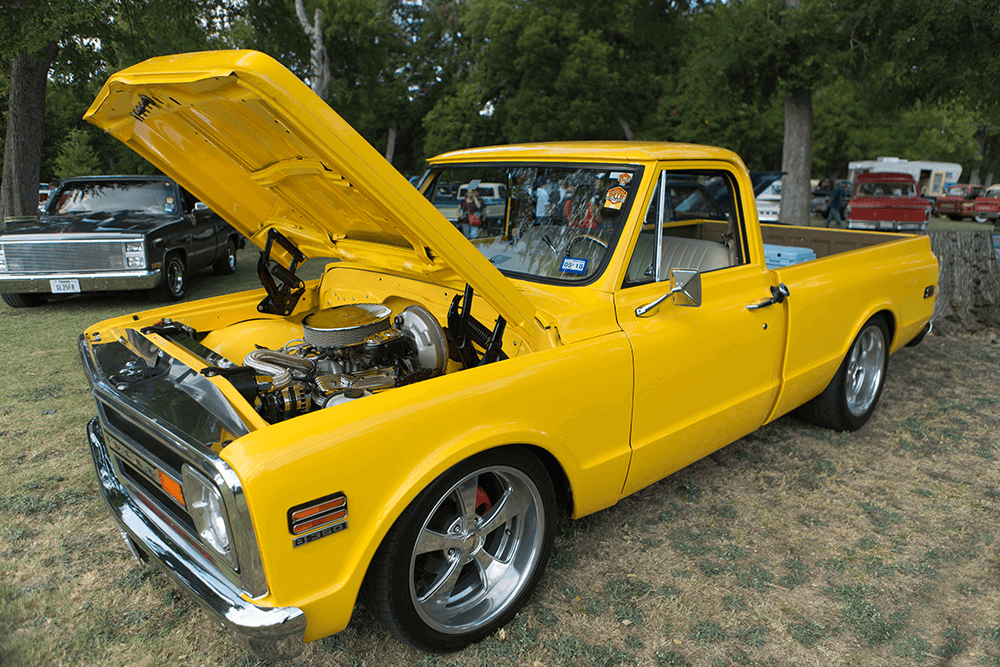 Mike Wood brought his '70 Chevy up from Austin to participate in C10s in the Park.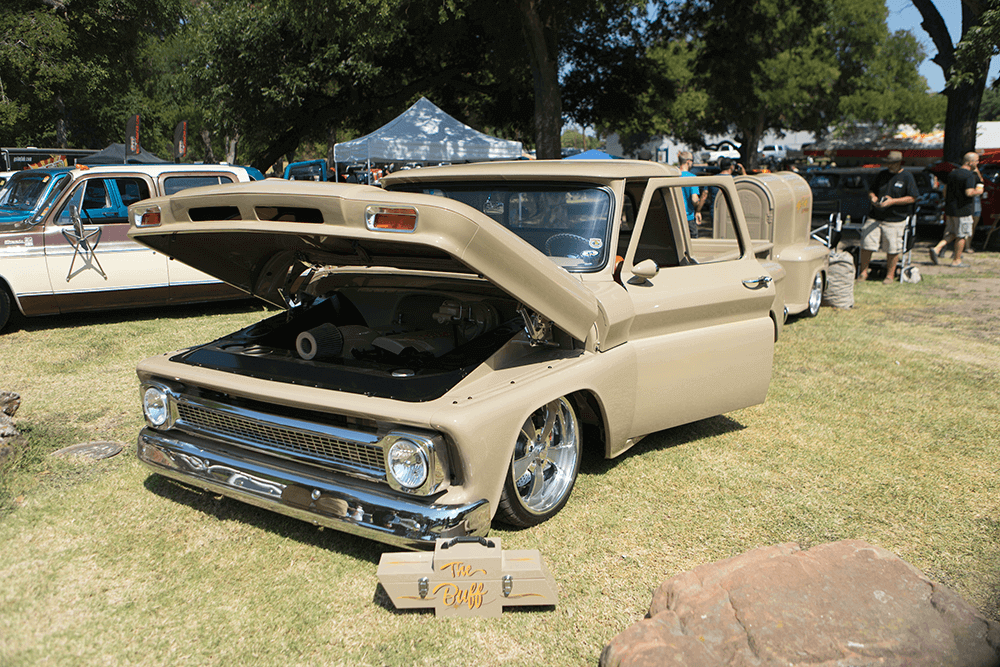 This family heirloom has been rebuilt to honor Donny Johnson's father, a retired postal worker.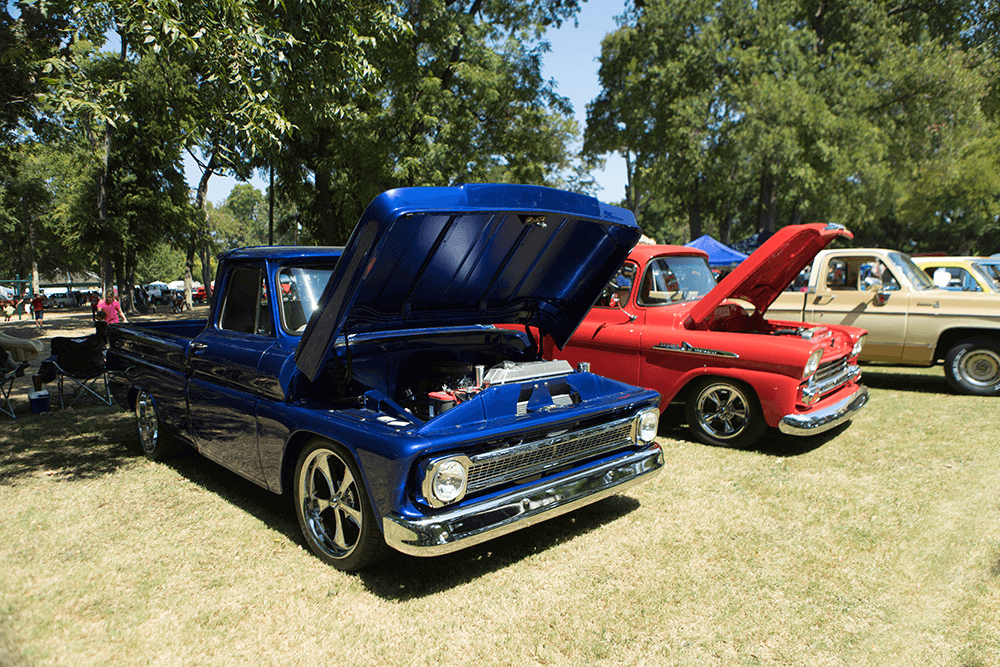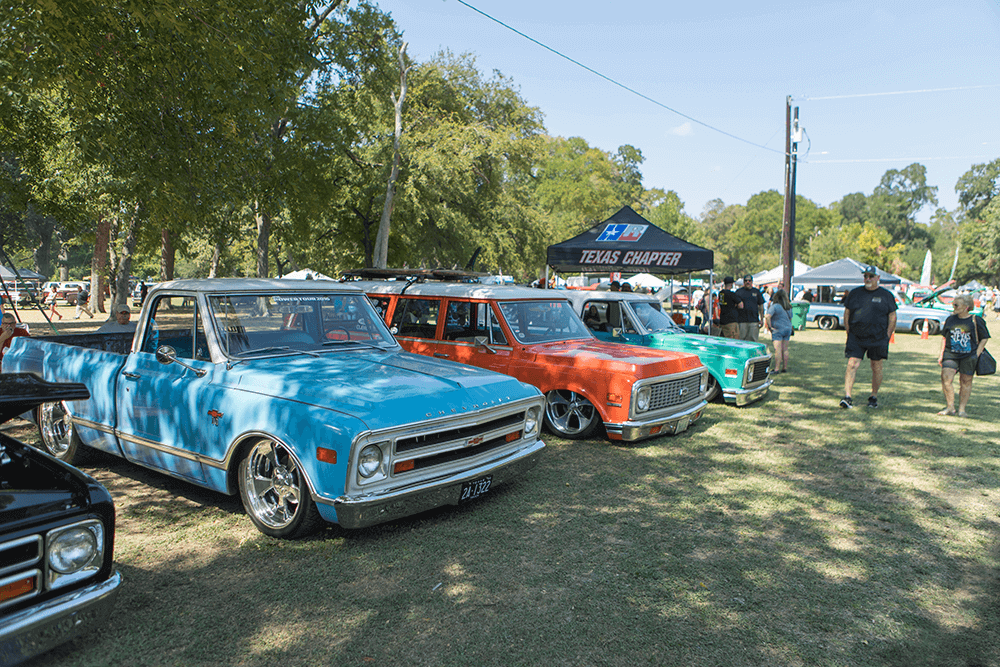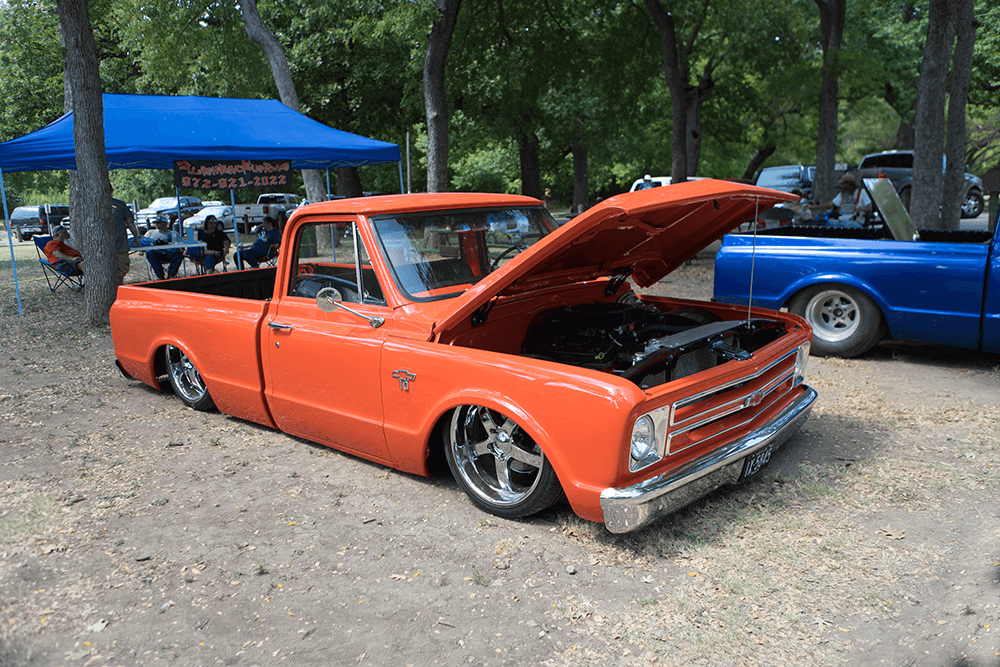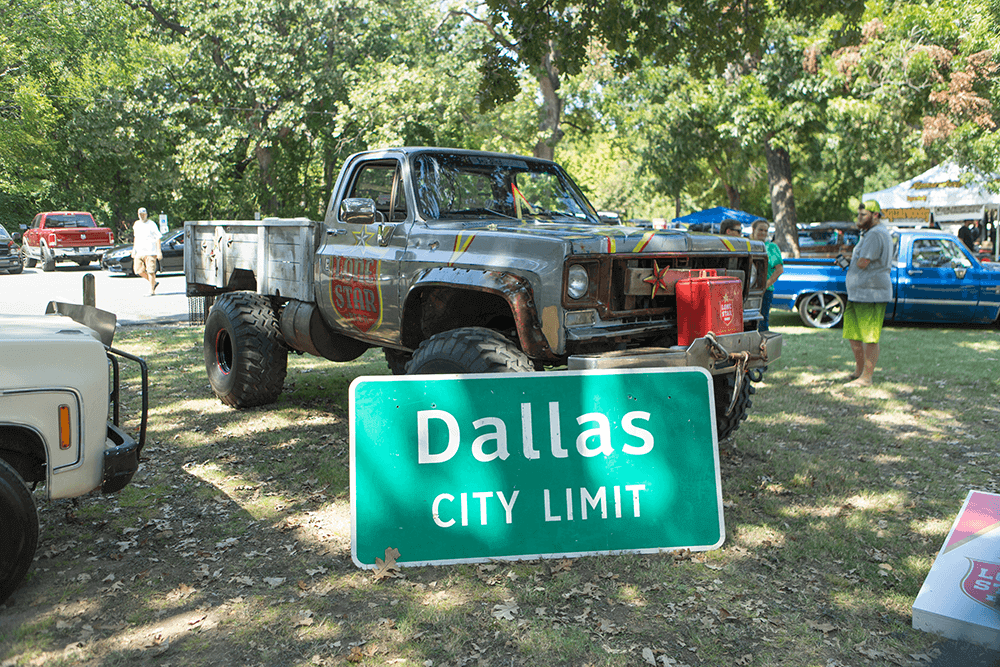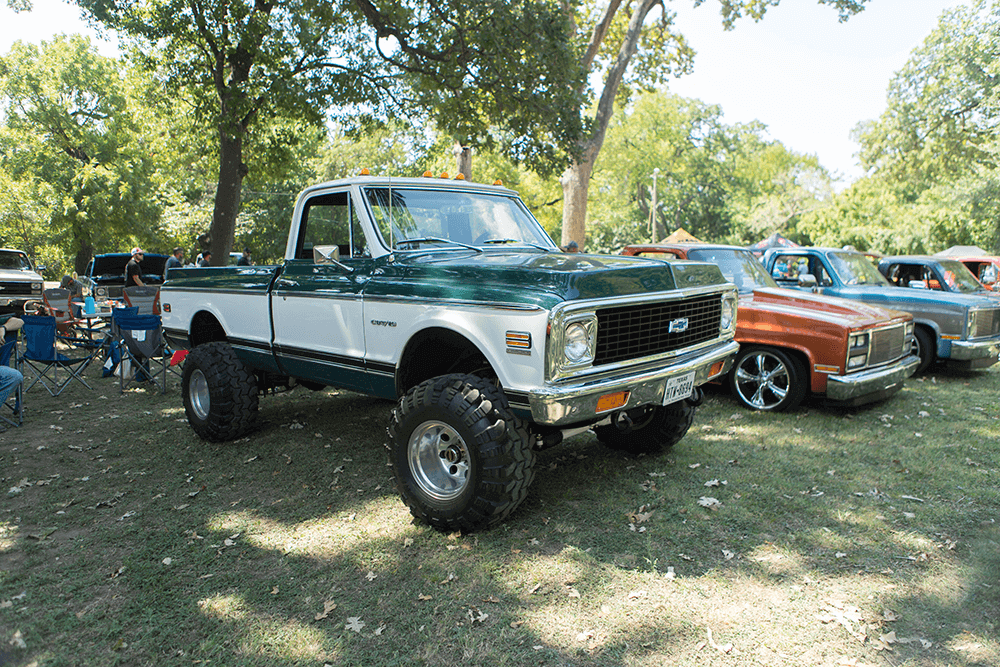 Larry and Jason Green represent their family's business with their custom truck in signature color.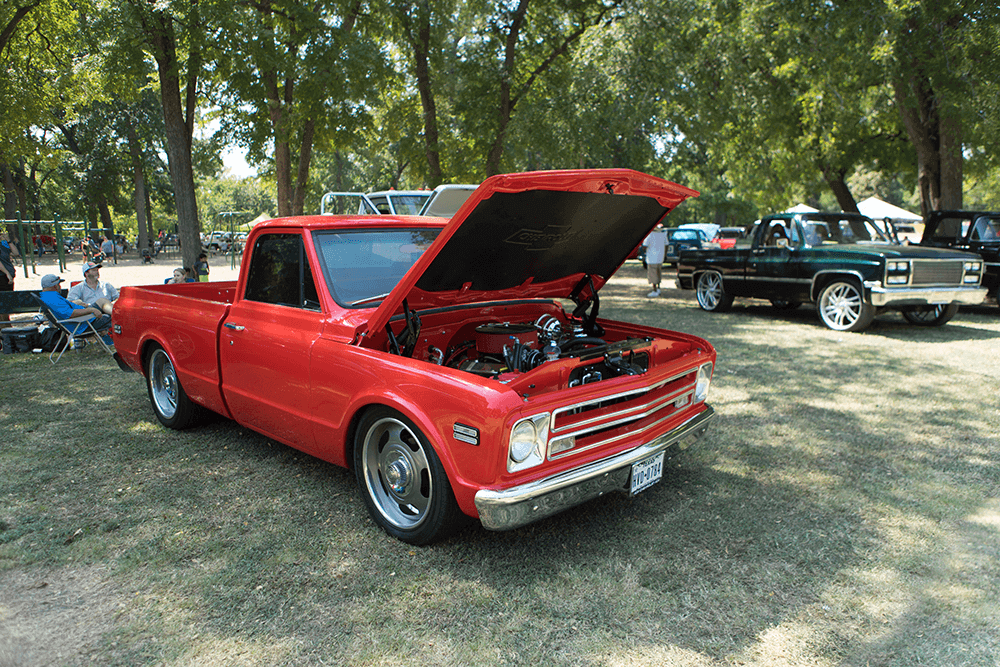 From Ferris, Texas, the Kannadys brought their red '68 cruiser.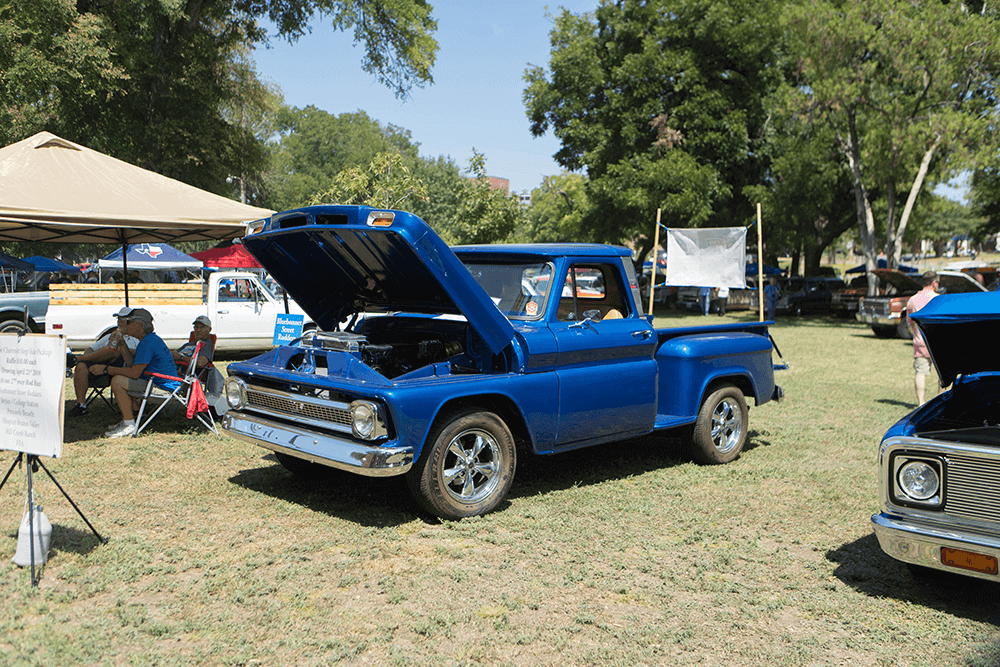 The BlueBonnet Street Rodders were raffling off this '66 stepside to benefit several local charities.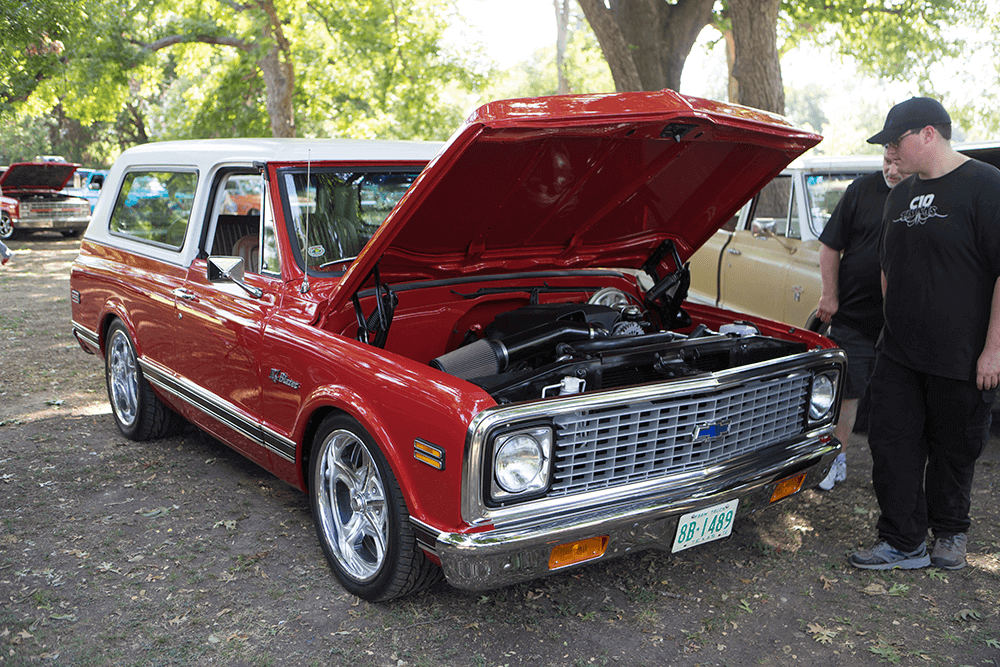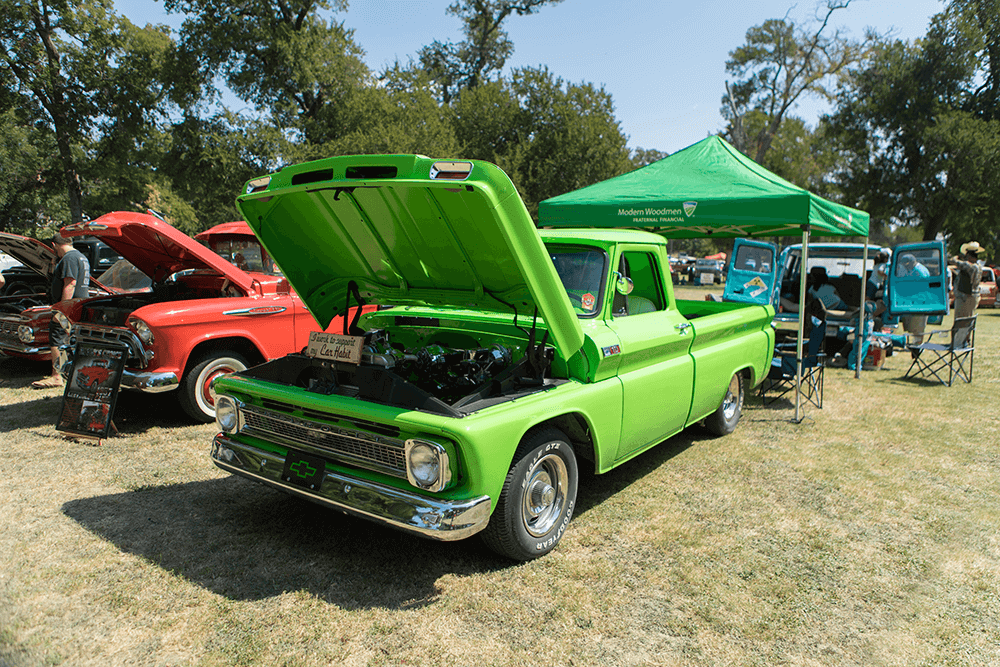 This vibrant green color was a definite attention-getter.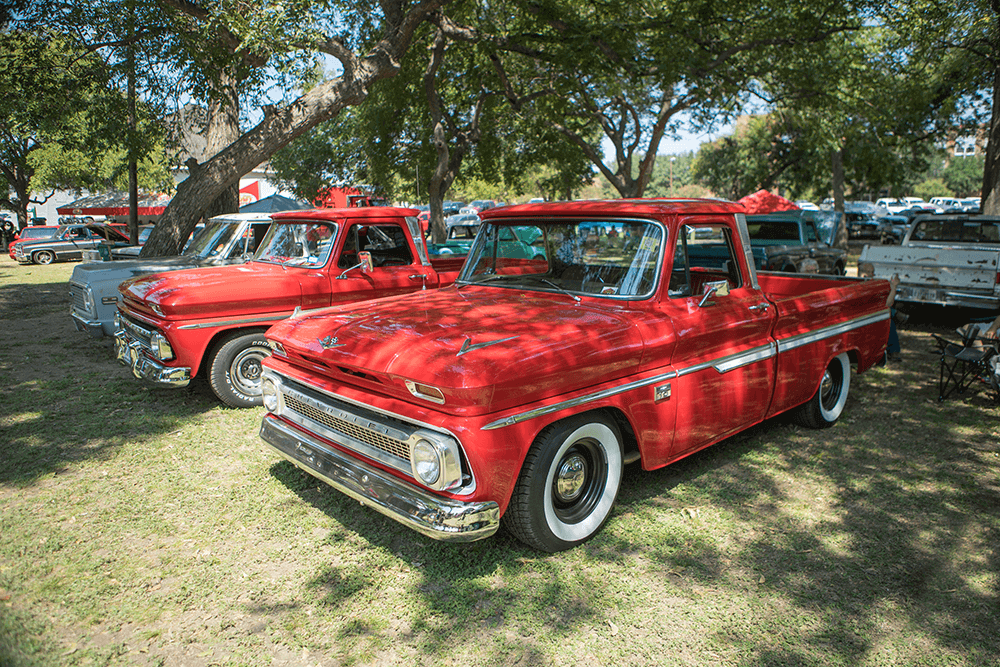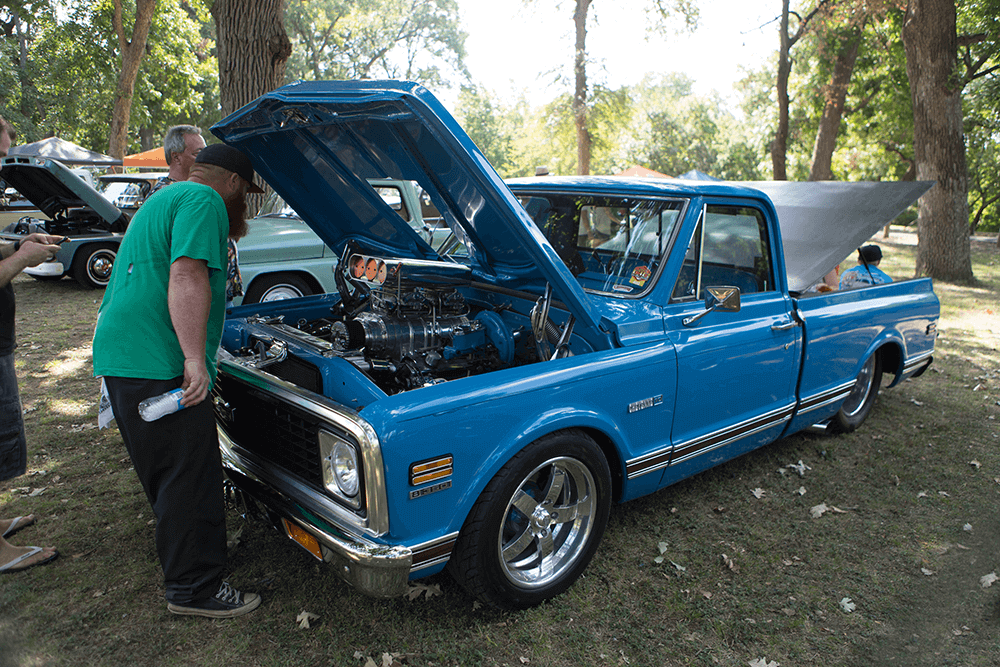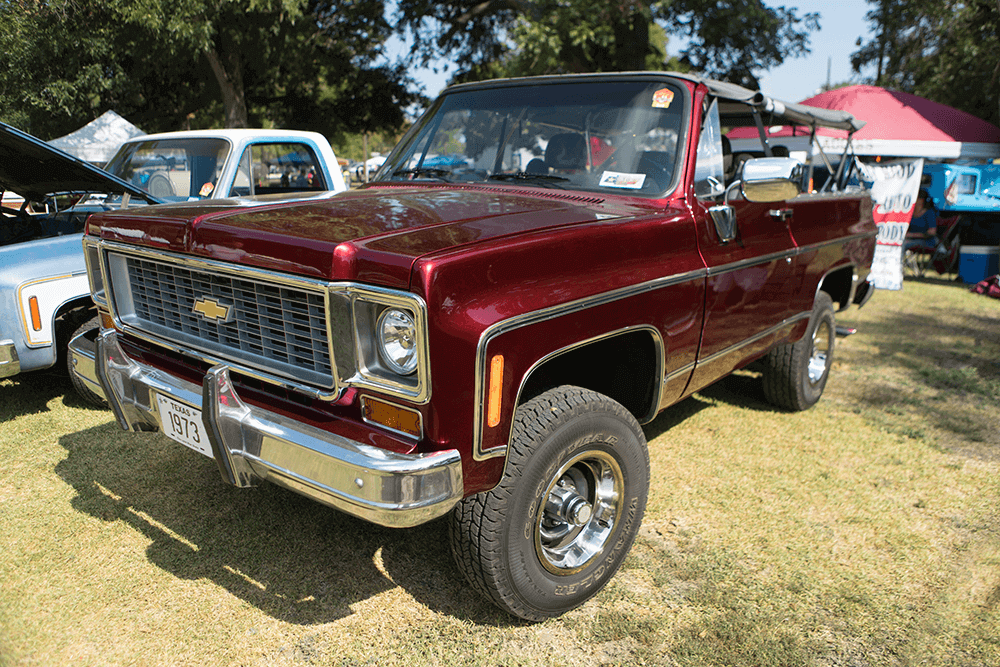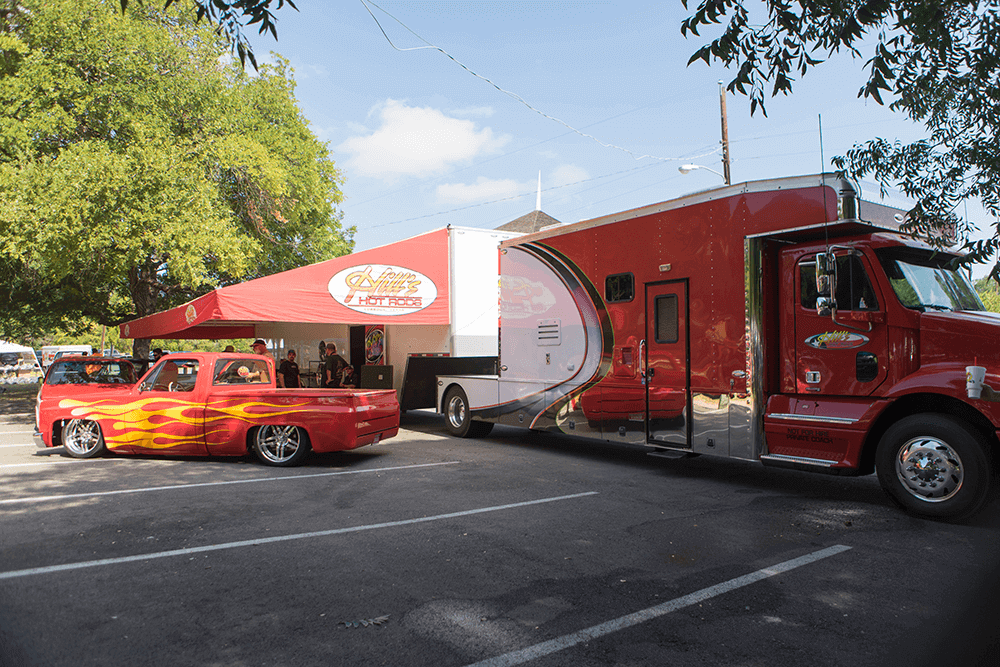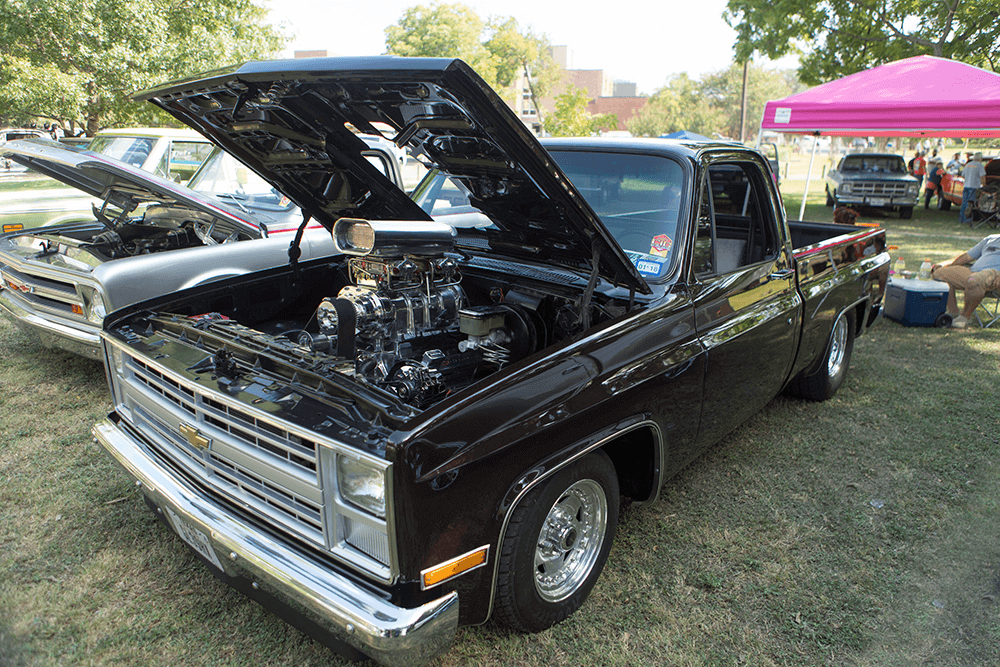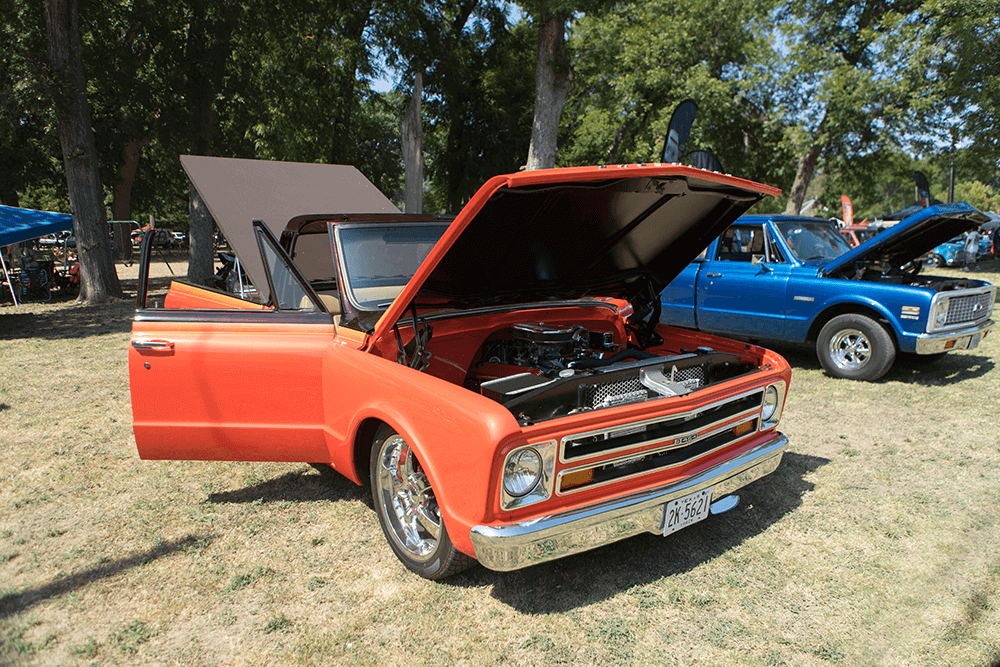 Dropped, turned into a convertible and running a big-block, this truck was one of the more unique entries at the show.