HOT WHEELS CELEBRATES 50 YEARS OF STARTIN' 'EM YOUNG
CONCEIVED IN 1968 BY AN INNOVATOR, A ROCKET SCIENTIST AND A CAR DESIGNER, HOT WHEELS 1:64TH SCALE DIE-CAST CARS WERE DESIGNED TO LOOK AWESOME AND PERFORM ON TRACK. Five decades later, the brand has evolved from a simple, yet beloved, toy car with an orange track system into a franchise that offers fans of all ages multichannel play experiences.
"For 50 years, Hot Wheels' intuitive vehicle play pattern has contributed to its success as the number-one selling toy in the world," said Chris Down, senior vice president and Global Brand GM, Hot Wheels. "Since its introduction in 1968, the brand has evolved from a simple toy into a true lifestyle brand that champions the challenger spirit through gaming, digital content, partnerships and live experiences spanning multiple generations and ages. This has allowed the brand to remain relevant to kids and adults and see record growth over the past three years."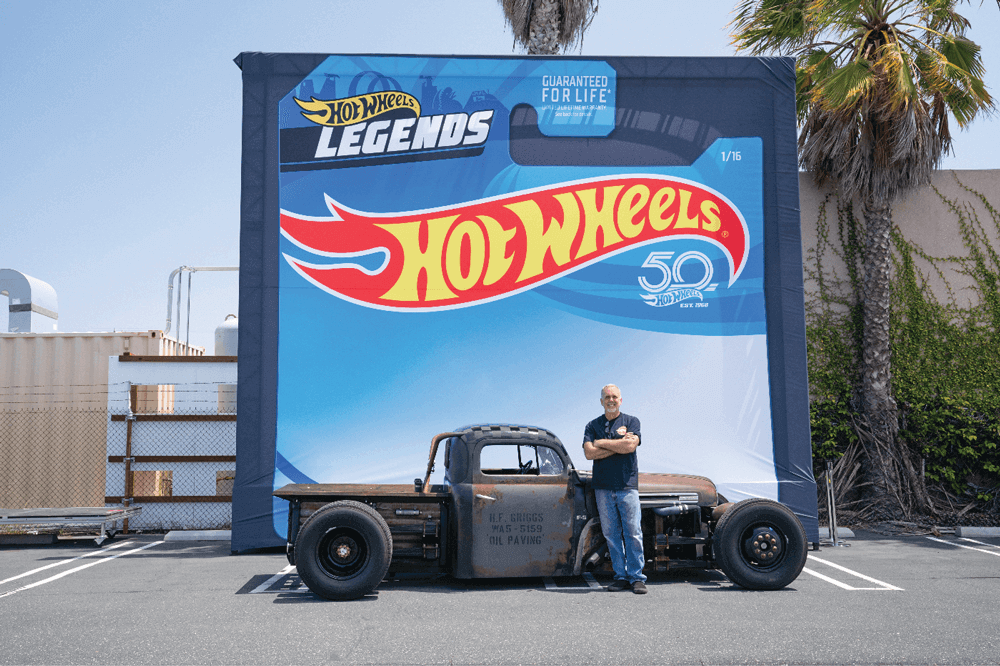 To celebrate this anniversary, Hot Wheels is introducing a yearlong lineup of live experiences, new products and compelling content. Hot Wheels is launching the largest Hot Wheels traveling car show in search of a custom ride worthy of being made into a Hot Wheels die-cast toy. The tour launched at Hot Wheels headquarters earlier this year and will have visited 14 Walmart stores across America by the time it's done.
One winner will be chosen from each stop to win a spot to show their car at the world-renowned SEMA Auto Show, where one vehicle will be chosen and immortalized as a Hot Wheels die-cast toy.
Remaining tour stops include:
August 4, Seattle, WA
August 11, Detroit, MI
August 25, Dallas, TX
September 8, Miami, FL
September 22, Scottsdale, AZ
October 6, Washington D.C.
October 20, Los Angeles, CA
For more info, visit
Hotwheels.com/50th.
FORD CONTINUES TESTING ON NEW RANGER
FROM GRUELING LAB TESTS TO ROBOTIC TESTING TOO HARSH FOR HUMANS TO ENDURE, FROM JAGGED TRAILS IN THE AUSTRALIAN OUTBACK TO THE ARIZONA DESERT, FORD IS TORTURING ITS 2019 RANGER TO MAKE SURE THE ALL-NEW TRUCK IS UP TO "BUILT FORD TOUGH" DURABILITY STANDARDS AND READY FOR ADVENTURE.
Ranger testing is based on the same proven standards of the legendary Ford F-150.
"We torture every component—from its highstrength steel frame to its EcoBoost engine to its cloth and leather-trimmed seats— to ensure Ranger is ready for any season and nearly any terrain," said Rick Bolt, Ford Ranger chief engineer.
Ford's rigorous approach to ensuring Ranger quality and capability starts in the lab, progresses to the proving grounds, and then is confirmed through intense real-world challenges in locations near and far.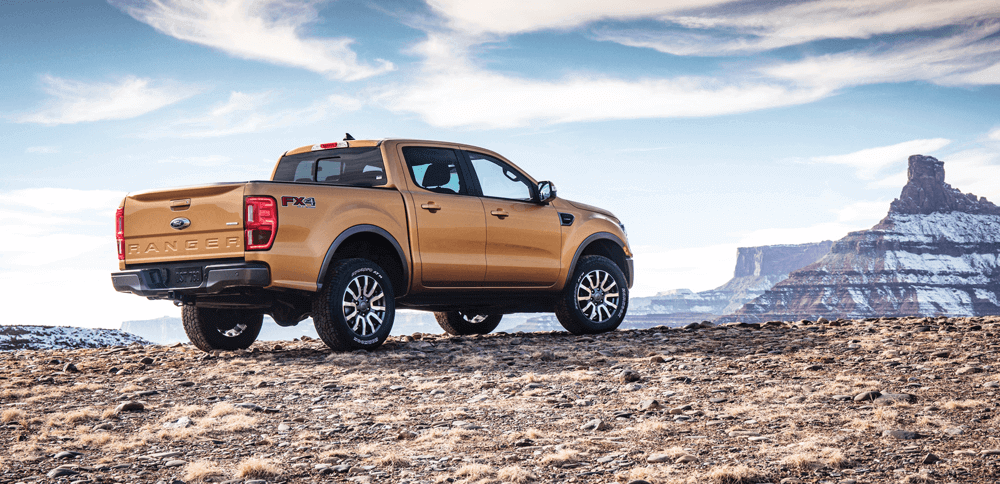 At Ford's Michigan Proving Grounds, a fully loaded Ranger hits the brutal Silver Creek track with impacts so severe, robotic drivers are used so humans aren't injured. In the lab, a four-post shaker table abuses Ranger for days to check against squeaks and rattles.
In the real world, Ranger towing capability is tested in high temperatures on the unforgiving, long, steep grades of Davis Dam in Arizona, while the Australian Outback treats the truck to more heat and choking dust over harsh offroad terrain.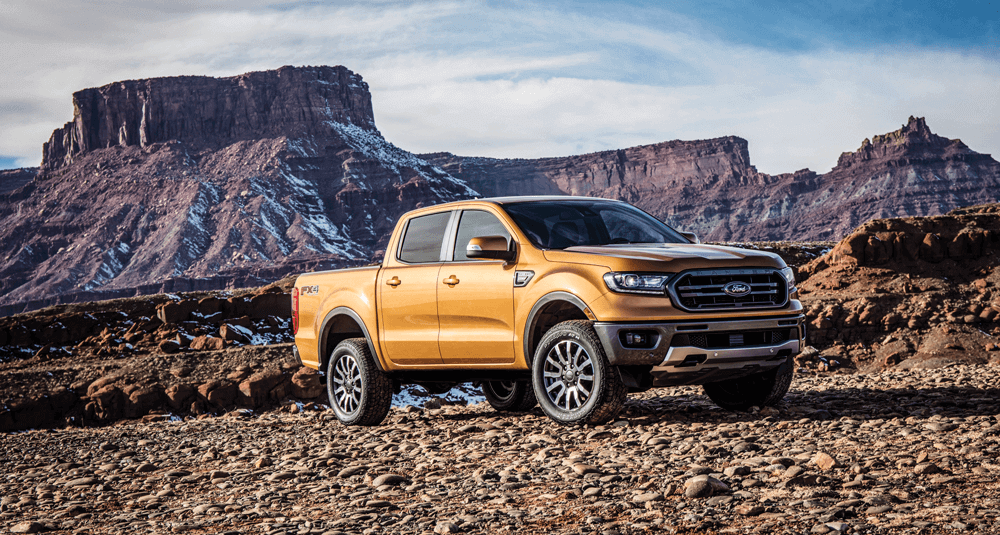 Offering purpose-built features like a Terrain Management System, Trail Control and blind spot monitoring with trailer support, plus a host of available adventure-ready features, the all-new Built Ford Tough Ranger makes its exciting return to the United States in early 2019.
TERM OF THE MONTH
Derelict
COINED BY JONATHAN WARD of ICON 4×4 (don't let the name fool you, they build everything), derelicts bridge the gap between rat rods and Ridler contenders. Not to be confused with your run-of-the-mill patina'd ride, a derelict is a high-end build that happens to look like something you just dug out of your great grand-uncle's backyard. Maintaining a weathered exterior, everything else about a derelict is flawless, from the fully restored interiors to the custom chassis and modern drivetrain. However, up until now, all of JW's derelicts have been cars.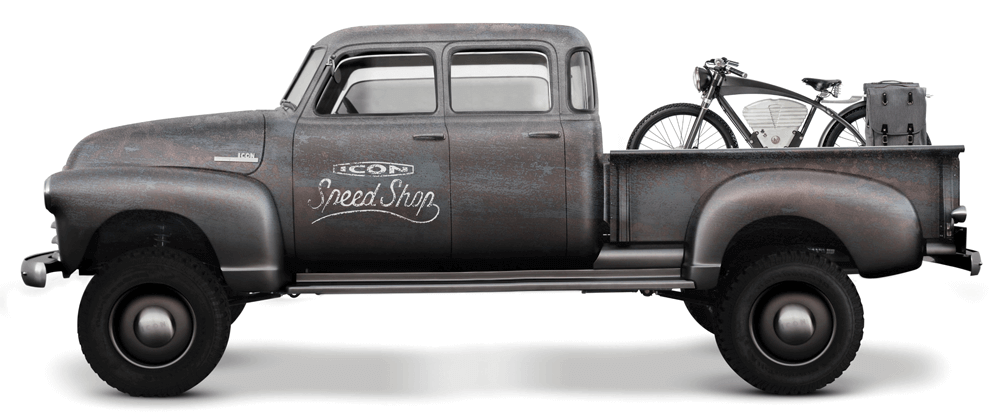 We've been waiting on Jonathan to take on a truck as a derelict build (all of his trucks thus far have been built as ICON TRs with restored exteriors), and based on a rendering that popped up of a Thriftmaster 4×4 crew cab on the ICON 4×4 website, we're hoping that such a build will be coming sooner rather than later.
To stay up to date on ICON's builds, check out Icon4x4.com.