Both brand-new and older trucks have one thing in common: They use cheap cloth seat material that's easily ripped. Unless you spring for the upgraded leather option straight from the factory, cloth is what you're going to be stuck with. Even if you do spring for factory leather seating options, chances are colors and true custom styling won't be included on the menu. This is where a company like Roadwire comes in. Its color and material offerings are nearly endless, and the quality of its leather kits is top-shelf.
Chad Carothers of Index Ink, a creative lifestyle clothing brand and design firm based in Southern California, was looking for a way to turn this '15 Silverado into a rolling promotional aid. Starting with the interior, the first order of customization was recovering the seats in the single-cab truck. With only two bucket seats and a center console to tackle, the price for one of Roadwire's premium leather kits for this particular job was much more affordable and required much less labor than a truck with rear seating (this was just an added bonus). Chad chose a color combination that included black and a blue, which will be incorporated further inside the Silverado's cab and the exterior. He also chose white stitching and seat piping, as well as perforated inserts for added style and breathability. To add a tailored touch, the Index Ink logo was stitched right onto the headrest, which is another one of Roadwire's signature options.
With the materials hand-picked, the crew at Roadwire got to work on Index Ink's Silverado seating. In no time at all, the buckets and console were uprooted from the cab, stripped clean and recovered in premium leather skins that gave this truck the restyling it deserved. Follow along to see just how it was done. ST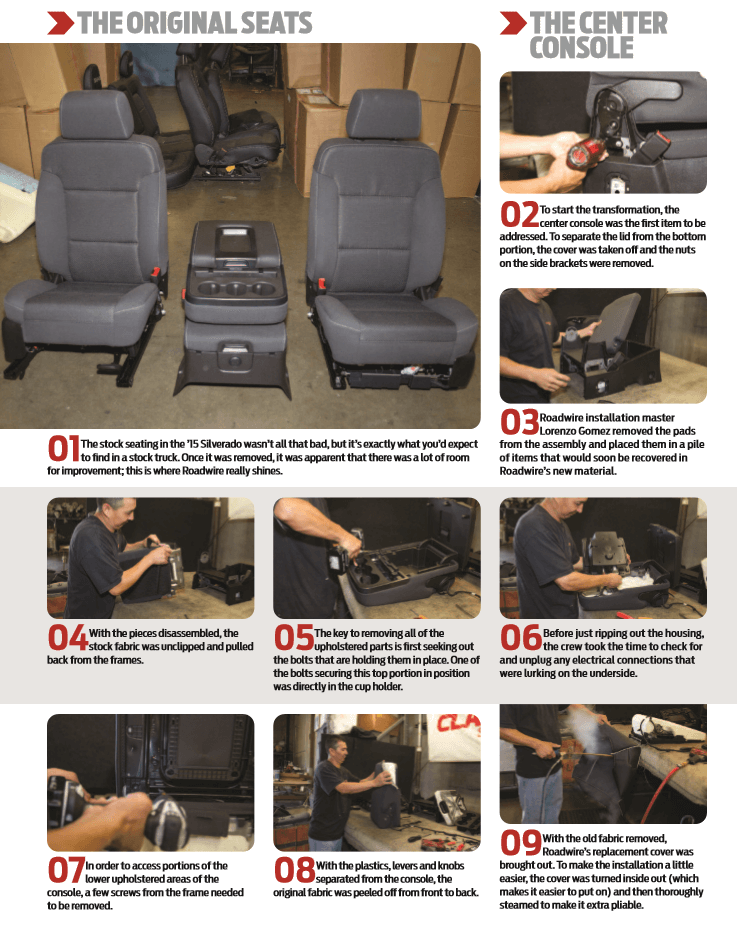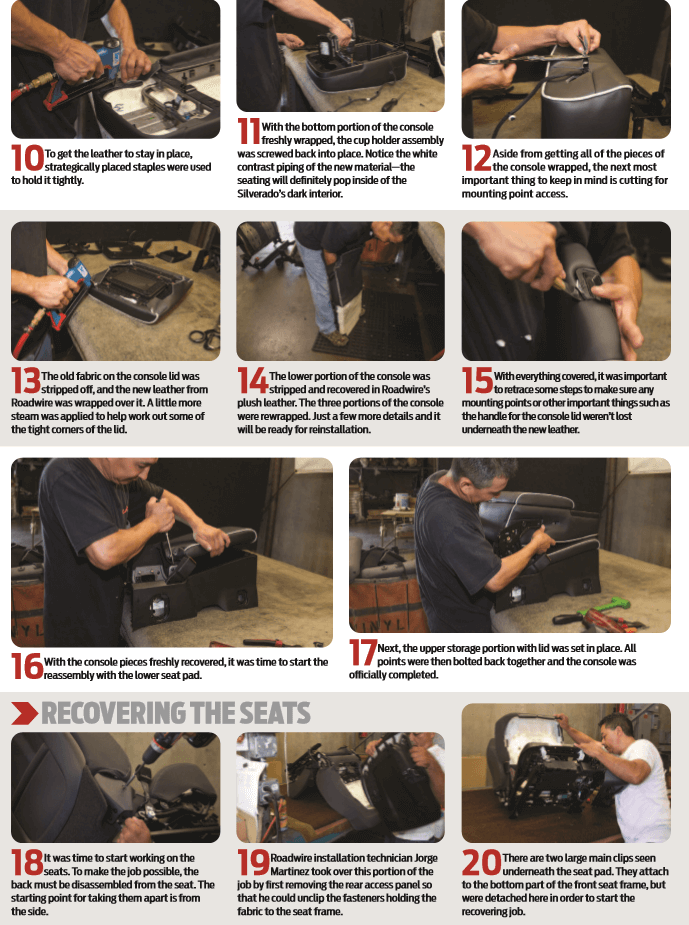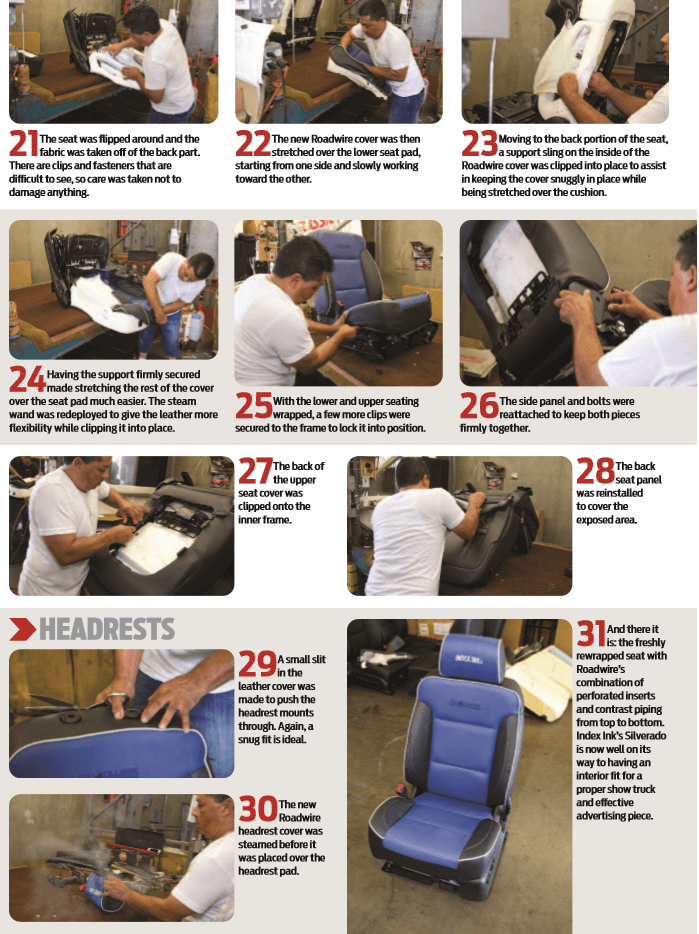 Sources:
Roadwire Interiors
877.762.3947
Editor's Note: A version of this article first appeared in the June 2016 print issue of Street Trucks.