In previous issues of C10 builders guide we have gone over many different tech topics including air conditioning, brakes, and even shortening the length of your bed. But what about for the guys that want to build a nice daily driver from an old classic truck that they have in their backyard? Well that's where we turn our attention to in this issue as we follow along as Sean from A1 tires and suspension bolts a new BDS lift kit onto his 1987 Chevy square body. With this project, he was looking to have a nice daily driver that's reliable tough but still super cool looking. As a dealer for BTS, he knows how simple it is to order a kit and bolted on in less than a day. A quick swap of some leaf springs and some trick steering brackets make this project something anyone can do in their driveway with the proper tools and patience.
The beauty of these old square body Chevy's for a lifted truck fan is the simplicity of lease springs in front and rear. Simply swap out the springs and shocks, add a lift block underneath and you're basically good to go. Sure, it's not going to ride nearly as well as those coil over converted diesel rigs we see posted up at national events, but the price is right and the engineering is on point.
Four wheels and tires, Sean went with a 20 x 12 Moto metal M0986 siege wheel in chrome with a +44 offset. In order to clear these modern wheels on a classic truck, 2 inch wheel spacers will be needed at all four corners. For tires, Sean really need did something that would last long, perform well but also look the part. The new Yokohama go lander MT was his choice in rubber and after seeing them in person, we were extremely impressed. Eight 37 x 13 50 on a 20 inch wheel will give Sean plenty of sidewall to not worry about curbing his wheels and in our opinion, the wheel to tire ratio on this combination is perfect on his square. The high density compound that these tires are made out of along with a wide flat profile help these tires perform as good as they look, but don't take our word for it. Follow along as we hover over his shoulder for the entire process.
Source
Yokohama Tire
BDS suspension
Moto Metal wheels
Extang bed covers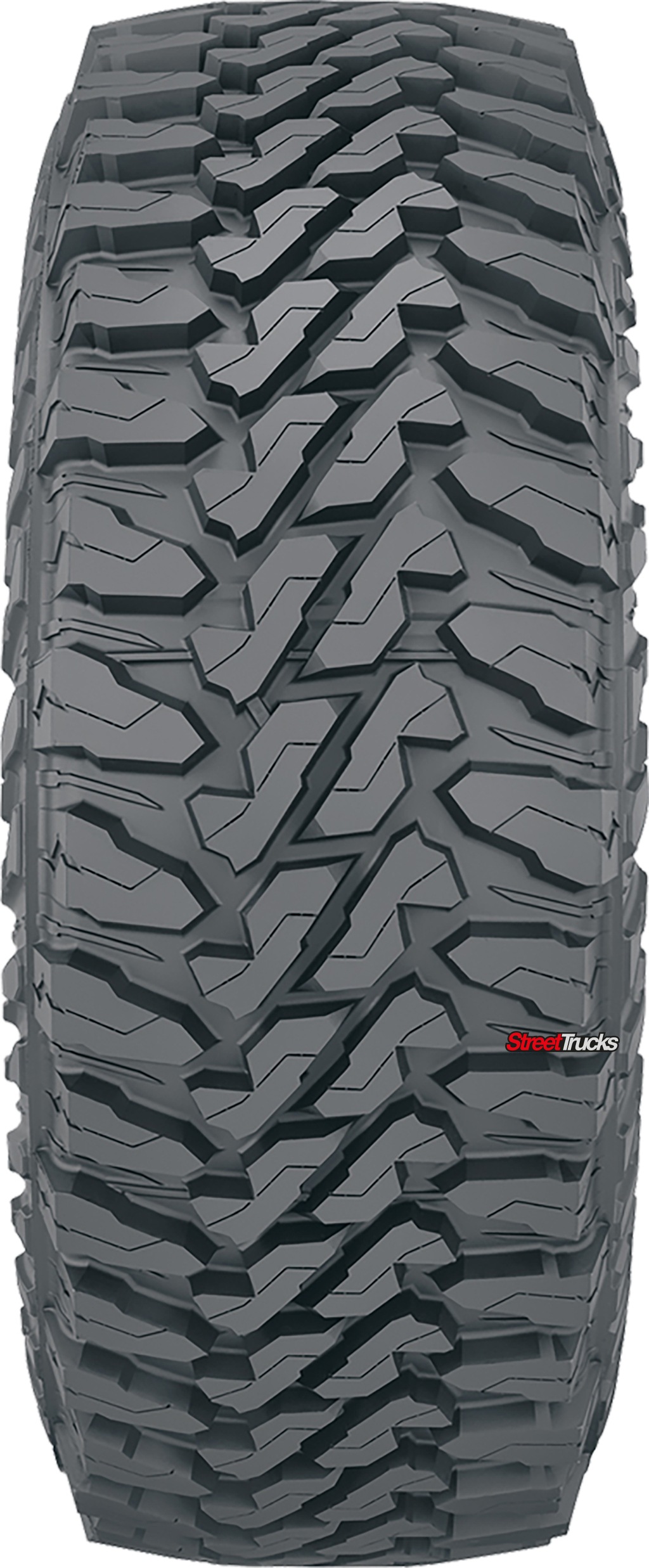 The Yokohama Geolander MNT has an innovative thread pattern in triple polymer compound which provides outstanding grip whether you're on the road or off road. The rock shield Geo shield construction is engineered to withstand punishment from even the most brutal trail while having an advanced pitch vibration for a quieter smoother highway ride. Triple polymer compound and a wide flat profile combined for an exceptional wear performance. Best of all, Yokohama has a 30 day trial satisfaction guarantee, so go out, try a set and let us know your thoughts.