New plug technology is responsible for the rise in popularity of modern engines like the Chevy LS platform. Attributes like electronic fuel injection and coil-on-plug ignition improve power and mileage capabilities compared to older engine versions. Individual coil packs offer shortened spark plug wires, creating less chance of damage and sensitivity to interference. 
Though the OEs had the right thinking in switching over to coil-on-plug-style setups, there's always room for improvement. That's where Performance Distributors comes into play. Founder Kelly Davis has a long history mastering the science of advancing curve technology for racing purposes. Today, the reins have been passed over to Steve Davis (Kelly's son), who dedicates his time to perfecting the art of ignition. Performance Distributors innovated the H.E.I. (High Energy Ignition) distributor through countless hours of R&D and currently offers a full line of these ignition systems for older style engines. To keep up with the times, Performance Distributors has continued to innovate by offering solutions for modern drivetrains. For those that have caught on to the present age of power, squeezing out every bit is done a little differently these days.
The Sultans of Spark (S.O.S.) coils are a new way to capture unclaimed power. These coil packs were designed to expel a higher output of electricity to spark plugs, making a more efficient combustion. This sounded intriguing, and we were curious to see what benefits we would experience from this type of modification. Since we have an '07 Chevy Silverado that is a perfect candidate for a set of S.O.S. coils, we decided to give them a try. Since these new coils don't really look much different from the stock versions, there is no visible indication of performance. To put them to the test, we decided not only to replace our coils, but also to discover the real world results from the replacement. To start our trial, we took the Silverado to Superior automotive Engineering to get a base dyno test with the stock coils. Then we swapped out the coils and ran the truck again to see if the numbers actually improved. Read on to see how it all went down and what (if any) difference the swap actually made.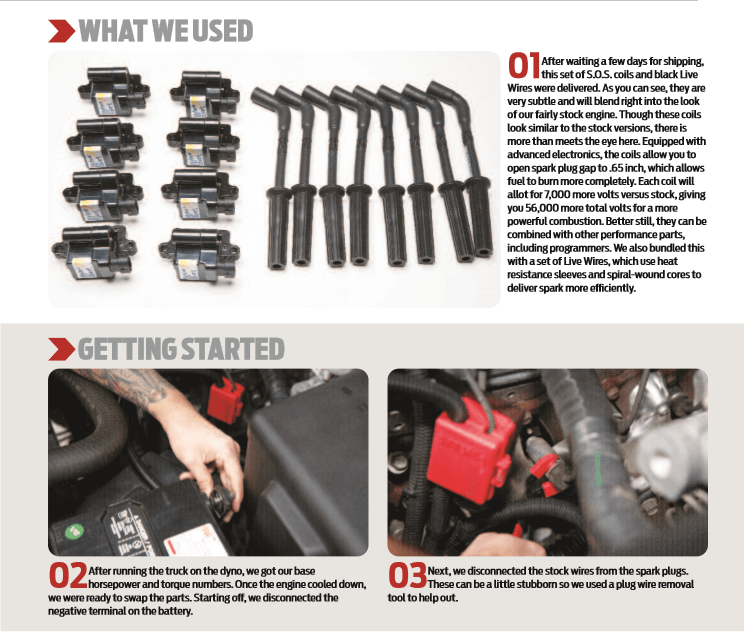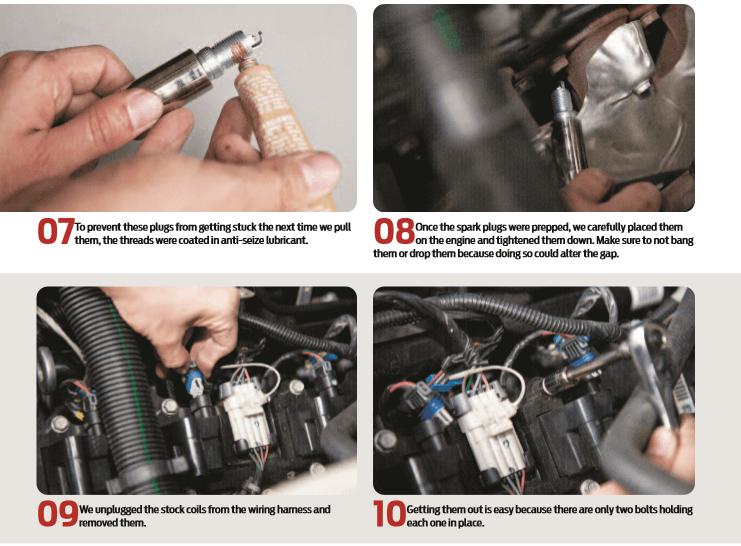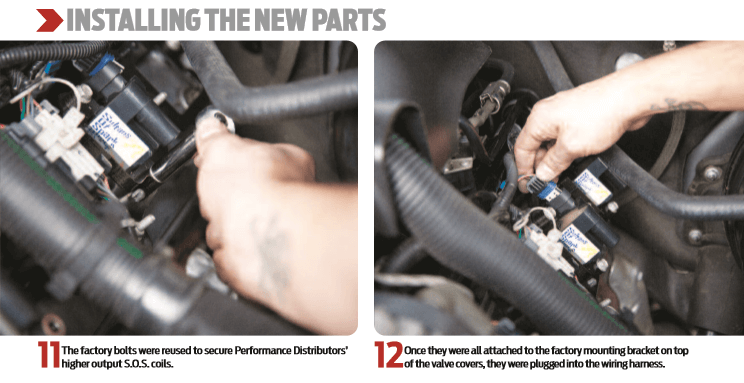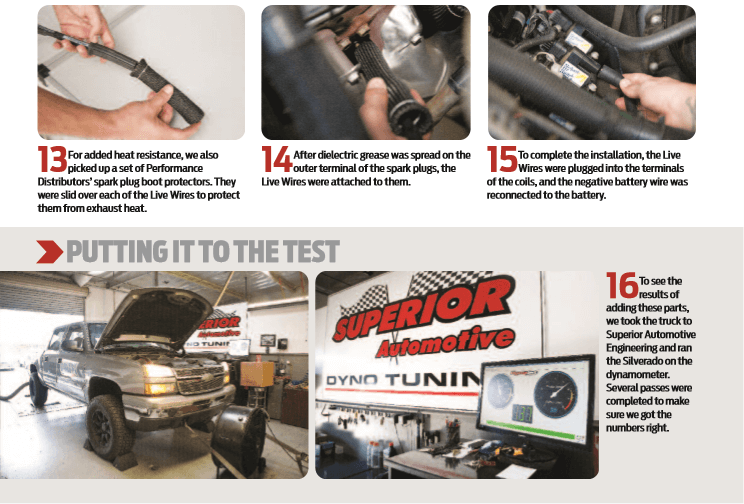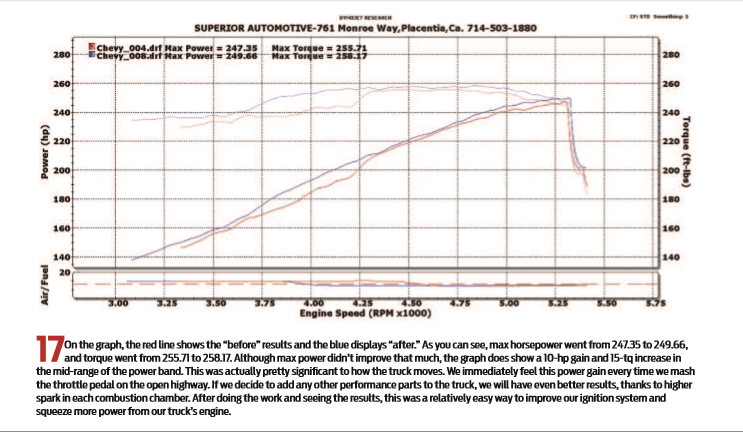 Sources:

Performance Distributors
901.396.5782
Superior Automotive Engineering
714.503.1880
Editor's Note: A version of this article first appeared in the June 2016 print issue of Street Trucks Magazine.