Take Control!
Electric Power Steering Kits Now Available at Summit Racing
In case you haven't noticed, the OEMs have replaced traditional hydraulic power steering with electric power steering. Electric steering eliminates heavy, bulky hydraulic lines and pumps, so it's lighter and can be packaged to fit in tight engine compartments. The factories made the switch for fuel economy, but the advantages of electric power steering make it ideal for updating your classic muscle car, truck, or street rod to modern steering.
Summit Racing now carries EPAS Performance electric power steering kits that make the swap a cinch. The kits use an electric motor and a control module to provide power assist. The control module measures the amount of effort applied to the steering wheel and tells the electric motor to apply the needed power assist. You can dial in the amount of assist you want with the potentiometer—for example, set the system at maximum for parking and less when driving on the highway. And in the unlikely event you lose electrical power, you still retain full manual steering control.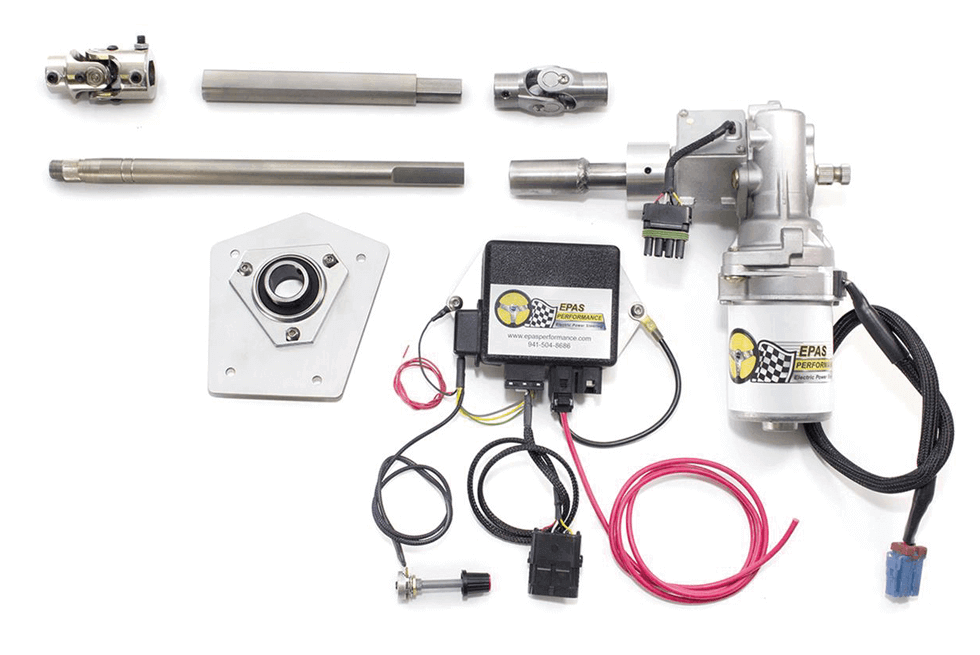 The EPAS systems do require the use of a manual steering box—EPAS says a power steering box's internals have a lot of drag and will put too much of a load on the electric motor. The EPAS systems retain the factory steering linkage, so there are no major or irreversible modifications made to your vehicle. Everything tucks up under your dash and out of sight—only you know the system is there.
EPAS Performance electric power steering is available for specific vehicles—even stuff like Studebaker, Packard and early BMWs—and in universal kits that are ideal for street rods and older classic vehicles.
Current Application
1966-75 Bronco
1953-56 Ford F100
1961-76 Ford F100
Summit Racing Equipment
www.summitracing.com
800-230-3030
Prevent Power-Robbing Heat-Soaked Fuel-Injection Rails
FR Shields from Heatshield Products
Heatshield Products FR Shields wrap around the fuel-injector rails, deflecting heat and keeping the fuel rails and fuel inside them cooler. This improves engine performance, reduces the risk of vapor lock and decreases the likelihood of pre-ignition.
Sitting atop the engine—and in the case of inline engines, sometimes right above the exhaust manifold—fuel-injector rails are exposed to high heat. Hot temperatures can rob an engine of power because the hot fuel inside the rails has reduced density. Fuel that is too hot can also lead to vapor lock and can contribute to pre-ignition. On return-style fuel systems, heated fuel is passed back to the gas tank, a cycle that leads to fuel temperatures continuously rising as the vehicle is driven. FR Shields kits fit single-rail and dual-rail fuel-injection systems. Custom lengths and diameters are available upon request.
Based in Escondido, California, Heatshield Products has engineered and manufactured heat-barrier products for more than 30 years, serving the performance and racing industry with the highest quality products at competitive prices. The company is family owned and operated, and is proud to make its products in the USA.
Heatshield Products
844-723-2665
HeatshieldProducts.com
One Word: Lockbox!
Tuffy Security Debuts Ford F-Series SuperCrew Pickup Under-Seat Security Lockbox
Tuffy Security Products now offers a high security lockbox that fits under the rear bench seat of 2015 to 2018 Ford F-Series SuperCrew pickup trucks. Featuring more than 3,800 cubic inches of lockable storage protected by the company's patented Pry-Guard locking system and two 10-tumbler double bitted locks, the Model 344 is crafted to be easily hidden under the seats with chamfered corners while also providing plenty of room to store firearms or other valuables. Further protecting the stored items is the 16-gauge steel compromising the box and an optional three-digit combination lock for keyless entry.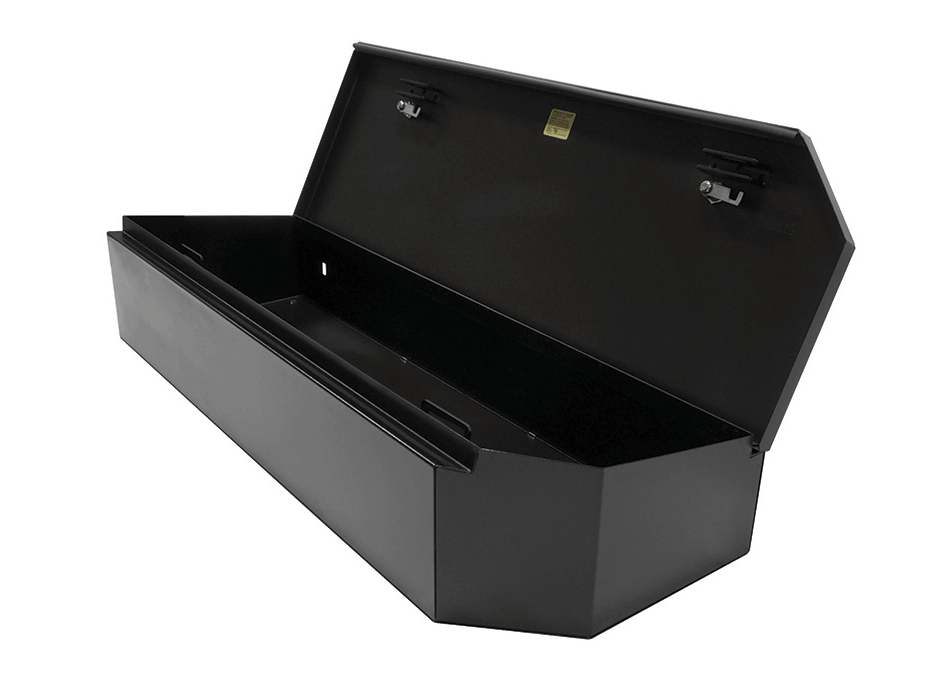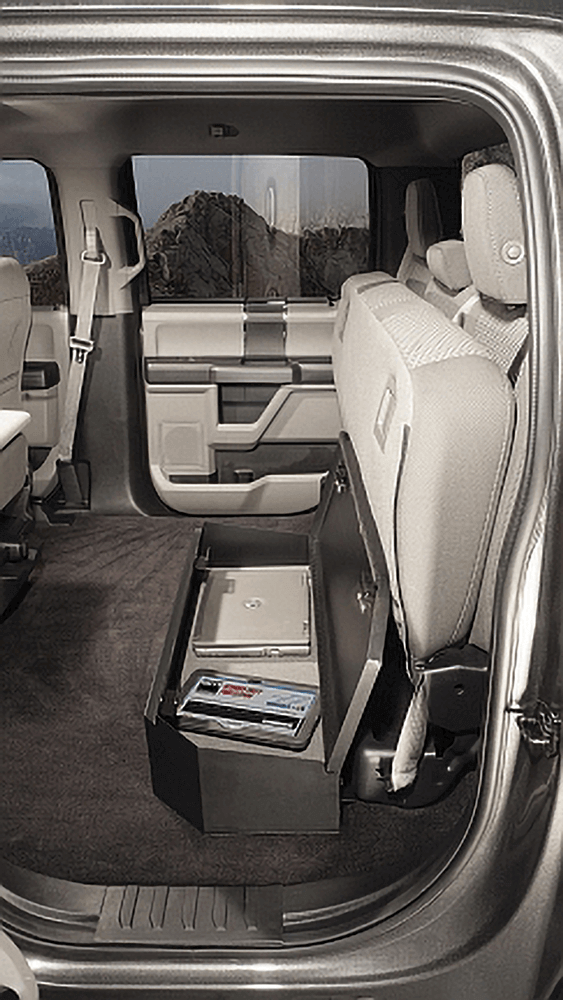 The no-drill installation uses the vehicle's factory hardware and can be secured to the pickup in under 15 minutes. Simply unlock the box and use the wing knob nuts to install or remove the box.
Tuffy Security Products
800-348-8339
TuffyProducts.com
Make the Switch!
The Tigger Six Shooter Wireless Accessories Controller
Truck enthusiasts continue to install LED lighting and other electrical accessories as important aftermarket additions for aid and entertainment. But controllers for electrical accessories often use complicated wiring; and installation is often problematic, even for experienced installers.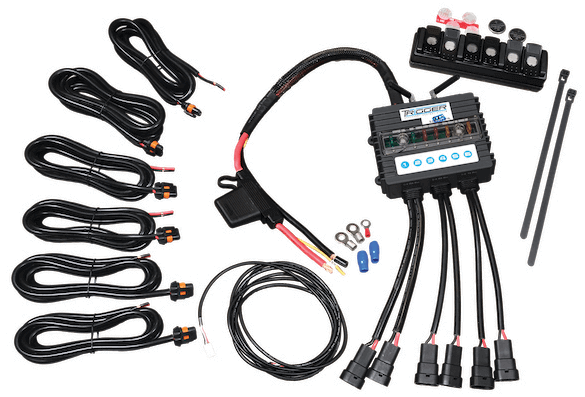 New from Advanced Accessory Concepts is the Tigger Six Shooter Wireless Accessories Controller. Now you can conveniently handle the typically arduous process of wiring 12- to 24-Volt accessories by eliminating the need to run wires under the vehicle dash or through the firewall. This unit includes six solid state channels—including two 30 amp, two 10 amp and two 5 amp solid-state circuits—accommodate up to six accessories. The accessories can be controlled from inside or outside the vehicle with the convenient RF Remote or with a mobile device.
AAC Brands
951-339-1460
AACBrands.com
MONOBLOCK WHEELS FOR TRUCKS & SUVS
Forgeline Motorsports Unveils Striking New Design
Forgeline Motorsports is unveiling a new, one piece, forged, monoblock VX1-Truck wheel for discerning truck and SUV owners who want to make a powerful statement with top-of-the line custom wheels. Engineered to be lightweight while delivering minimal deflection and excellent fatigue strength, the custom wheel experts at Forgeline designed the new VX1-Truck offering with larger six-lug fitments specifically for applications such as Cadillac Escalade, GMC Yukon, Chevrolet Tahoe and Ford Expedition, as well as Ford and Chevy full-size pickups.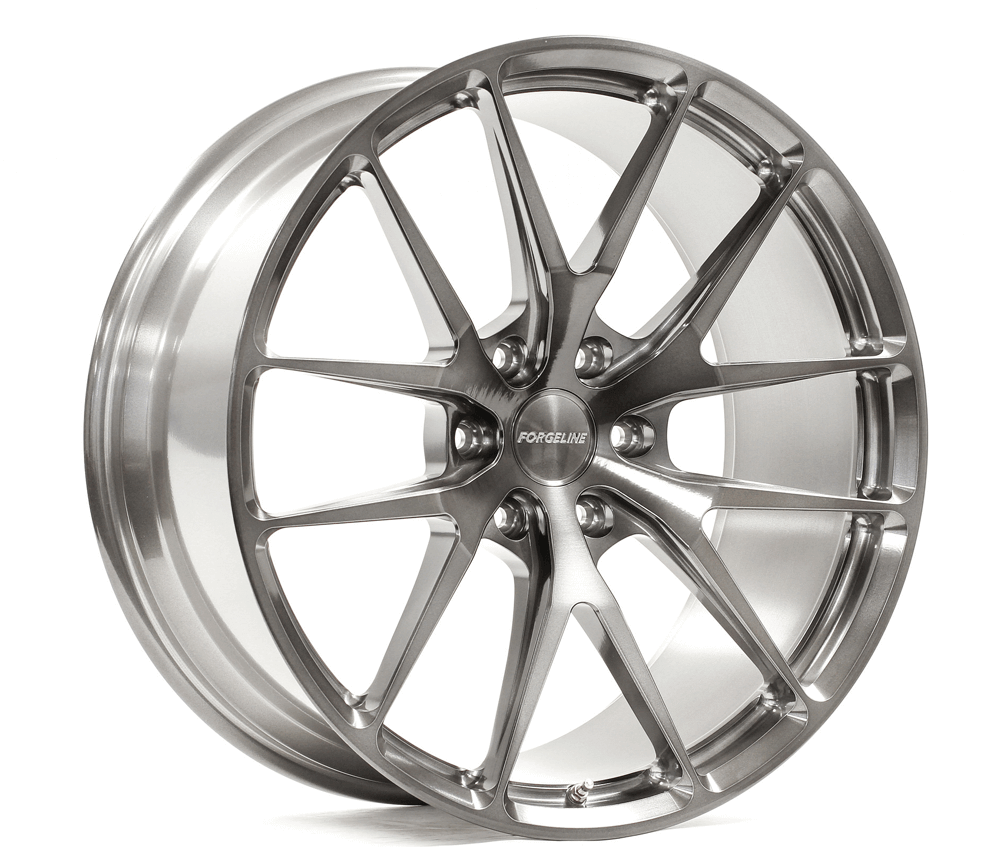 For performance-minded truck owners, Forgeline's new VX1-Truck wheel is the ultimate choice in style and strength. The VX1-Truck was developed using manufacturing technology similar to Forgeline's legendary GA1R and GS1R racing wheels. Machined from 6061-T6 aluminum, its one-piece monoblock forging and computer-simulated FEA design process yield a lightweight, stiff and exceptionally strong wheel.
Available in 20- and 22-inch diameters with a range of widths and offsets and, like all Forgeline wheels, the VX1-Truck is available in fully customizable finish options.
Forgeline Motorsports
800-886-0093
Forgeline.com