An Unapologetic Diesel Dodge 2500
Ronnie Hatem doesn't care what you think. With a self-appointed last name like "Hatem," would you really expect him to? The same goes for his personal style of vehicle builds and artwork. Ronnie does what Ronnie does, and he does it all to please himself, as well as all others who dare to stand alone as fellow true individuals.
To be blunt, Ronnie will go out of his way to not be like you. He even says so in his Instagram bio. Oh, you haven't seen his account yet? Do yourself a favor and take a peek. You'll be rewarded with an opportunity to see life through the eyes of a true original. This guy knows how to have a blast, and he doesn't waste any time to see if there are any objections to his brand of a good time.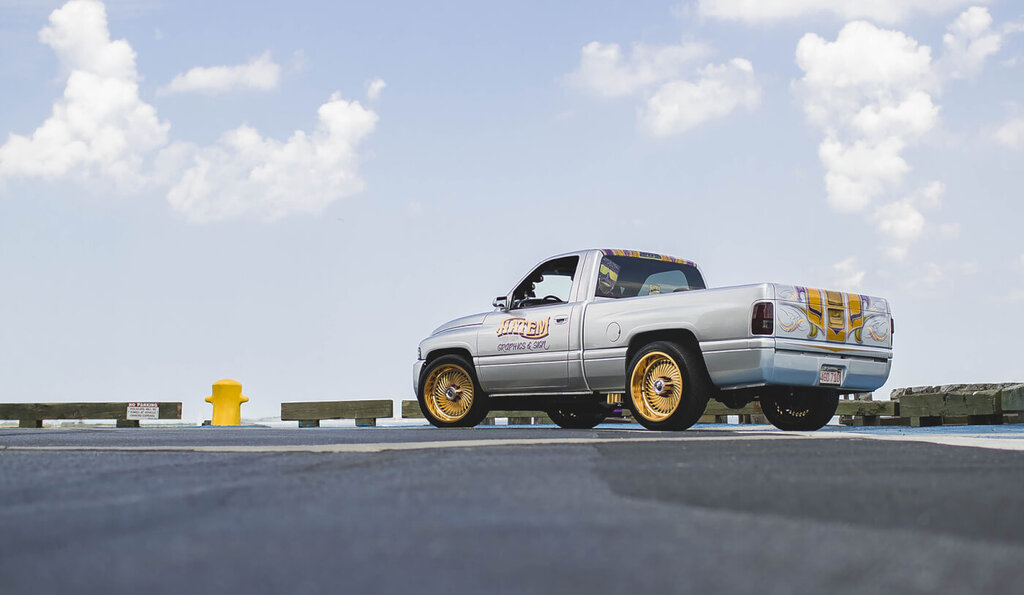 When it comes to his vehicles, Ronnie likes them low and loud. He has a Cadillac Coupe De Ville sitting on a crazy hopping hydraulic system, and he's got a real itchy trigger finger for the switches. It really is a masterful example of a genuine "lowlow" type of lowrider. It's an extension of what Ronnie likes and what he is capable of as an established painter (and sole owner/operator of Hatem Graphics). He's great with the gun as well as the brush, as he can lay down beautiful paintjobs complete with pinstriping, leafing and full-on old school paneling.
I kept breaking stuff, and I refused to fix anything until there was no other option. I cracked the block and blew up the transmission at 120 mph, but my solution to the problem was to drive it like I stole it until everything else blew up to smithereens."
When Ronnie got his hands wrapped around the keys to a Dodge pickup, he knew something similar to his other custom ride was bound to happen.
"My dad always had lowered regular cab Chevy trucks as far back as I can remember," Ronnie says. "I had an opportunity to get a Dodge, so I figured a lowered 2WD diesel would look pretty different."
Damn straight this thing would be different. Especially when he finally got around to putting his own spin on things.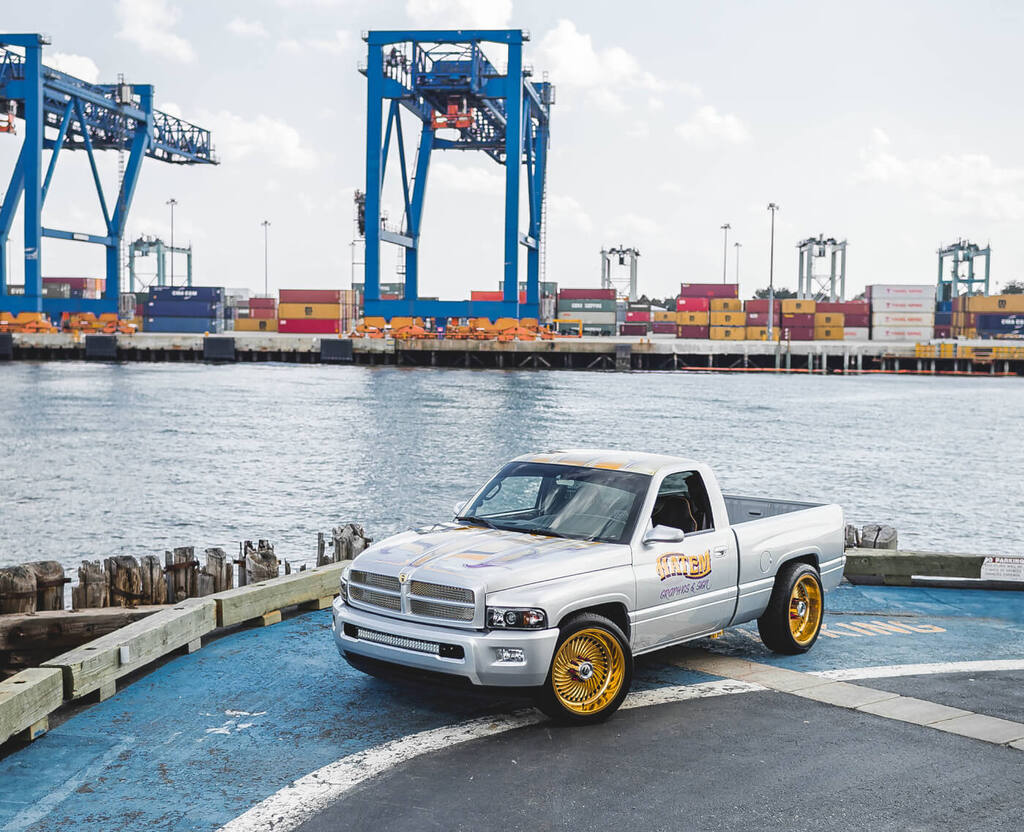 The truck didn't get built for the sake of building it though. A lot of hard driving and real damage was done before it saw any type of rehab.
"That's really how things got started on the Dodge," Ronnie says. "I kept breaking stuff, and I refused to fix anything until there was no other option. I cracked the block and blew up the transmission at 120mph but my solution to the problem was to drive it like I stole it until everything else blew up to smithereens."
Fortunately, everything on the truck has since been replaced and all is nearly brand new.
"It honestly feels like a completely different truck now," he says.
If you've met Ronnie before, you can probably guess his style already. His builds are attention grabbers through and through, and the Dodge wasn't going to be any different. He wanted it to sit lower than stock height, so gave the suspension a modest 3/5 drop using Belltech components. This is where the truck's modesty ends however. The exterior isn't that far out there, actually—save for the excellently executed paintwork that now covers the roof, hood and tailgate. The multicolored, gold leafed panel design is complex and intricate, and would fit right at home on Ronnie's Caddy, but it has been planted smack dab on the diesel Dodge pickup.
"I have over 100 hours into the flake job alone, and I didn't spend that much time on it just so it could look everyone else's truck," he says.
Some people might ask, "Why?", but Ronnie is always going to respond, and rightly so, with a, "Why not?". The same questioning would be relevant with his wheel selection. 22-inch Fuel Off-Road forged FF01 wheels are not exactly an impulse buy. These things are custom made for each order, and quite frankly aren't cheap. They come in many custom finishes, but Ronnie was deadest on powdercoating them gold—not exactly a subtle appearance but subtly isn't really how he gets down (in case you haven't noticed by now).
If you're hoping and praying to find something subtle about this truck, you won't find any gratification by looking inside of the cab. Leather and gold flake vinyl upholstery now covers the factory seating, and a leopard print headliner further solidifies Ronnie's wild agenda. You haven't seen real wild though until you've seen this guy blowing past you, rolling coal with his huge, gold wheels spinning. This is the exact visual he has built his business model around. Hatem Graphics doesn't cater to all tastes, but only to the tastes that align with Ronnie's.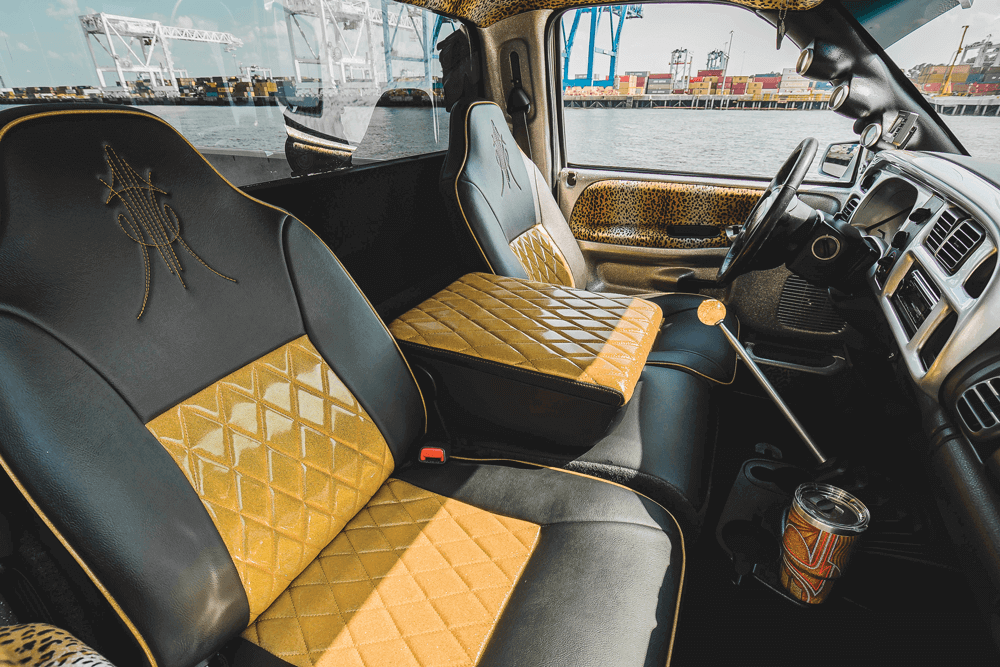 There's no telling where Ronnie will take the Dodge next, but he offered up a couple scenarios that might happen if he gets enough inspiration to see them out.
"I'd like to paint the entire frame with gold metal flake, maybe put it on air ride and make it tow a gooseneck with my lowrider on the back," he says. "GOALS!"
Now, that would be a sight to see.
"I've learned a lot about what it takes to do things right, and I wouldn't change anything I've done so far," Ronnie says. "It might sound crazy, but this truck has taken me places—it' a rolling billboard for my work, and it does get a lot of attention."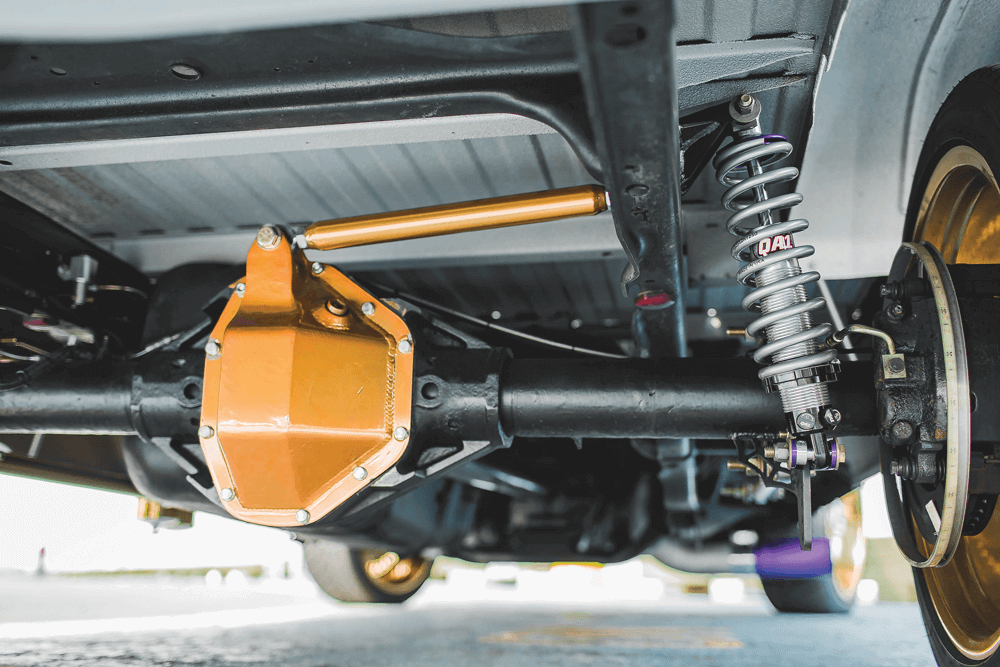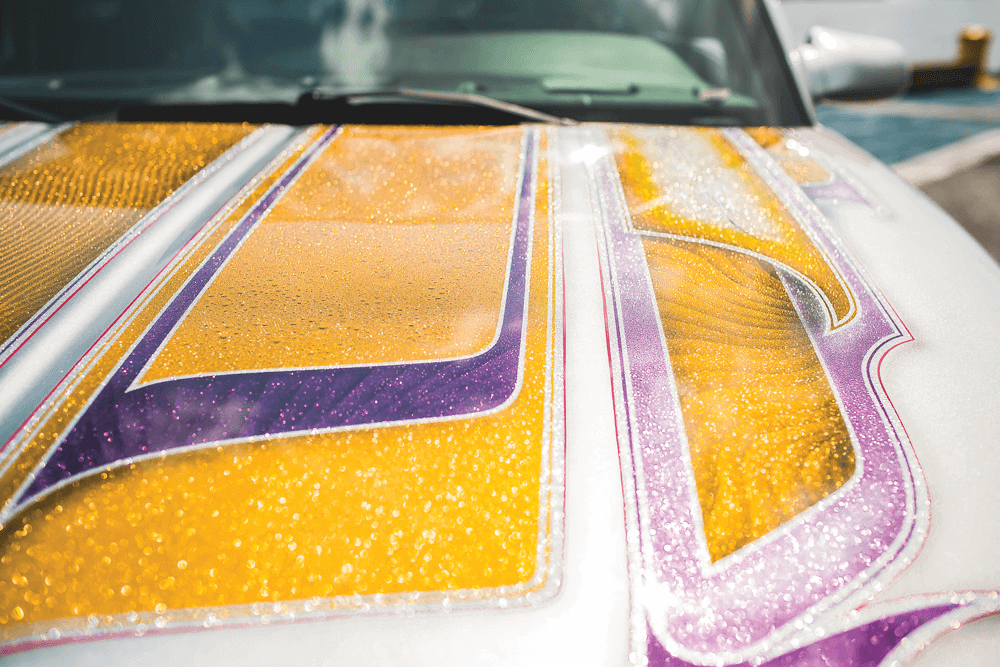 Love him or hate him, Ronnie is here to stay. If you're a fan of his work, take this time to celebrate it. If you aren't, well, let's just say plan to have a real good time at your own personal little hate festival. Ronnie won't be losing any sleep over you not liking what he does or what he's about, so don't act surprised if he blows a little black smoke your way as he drives on by.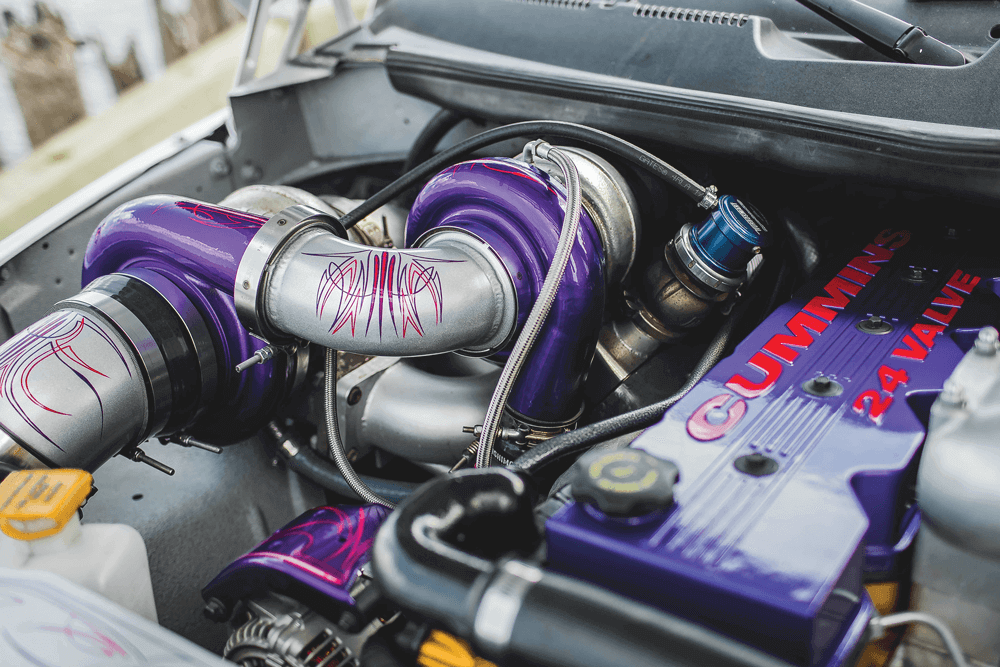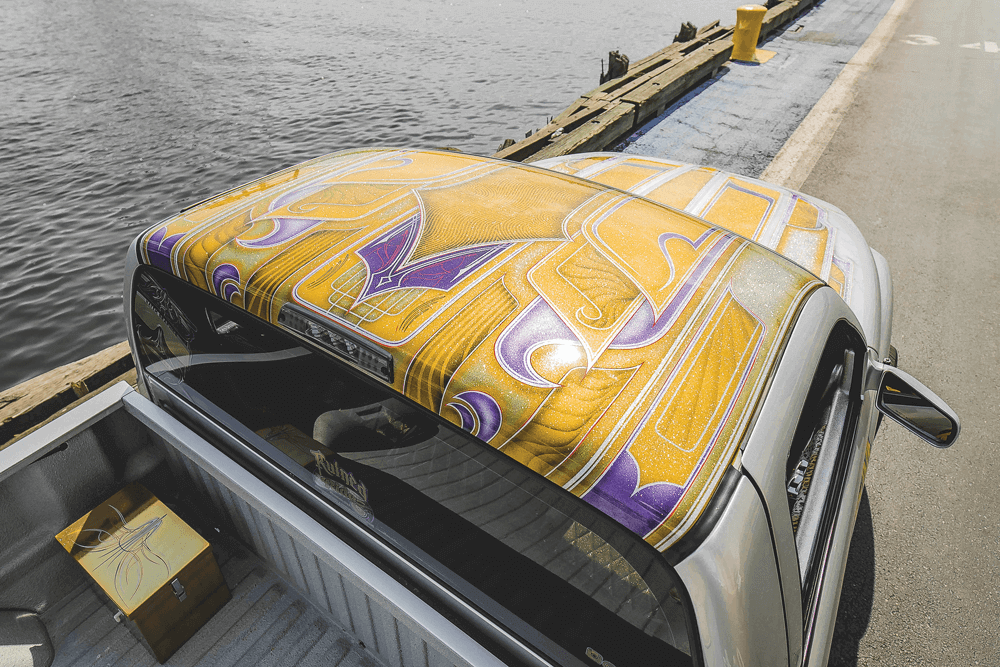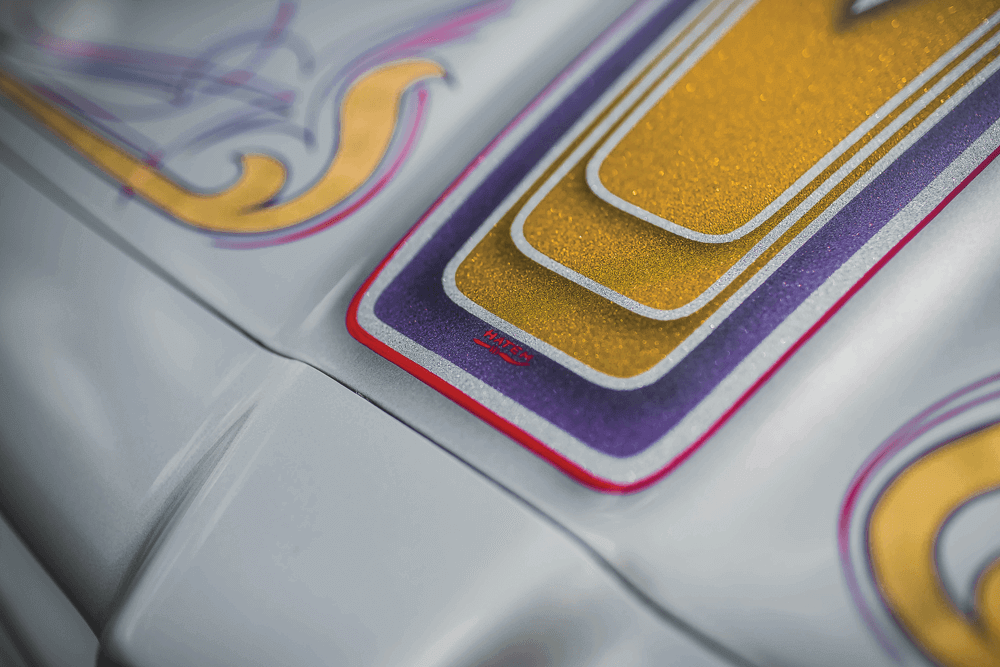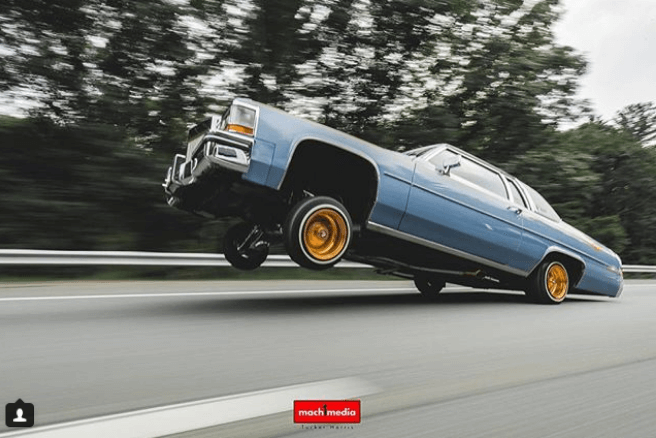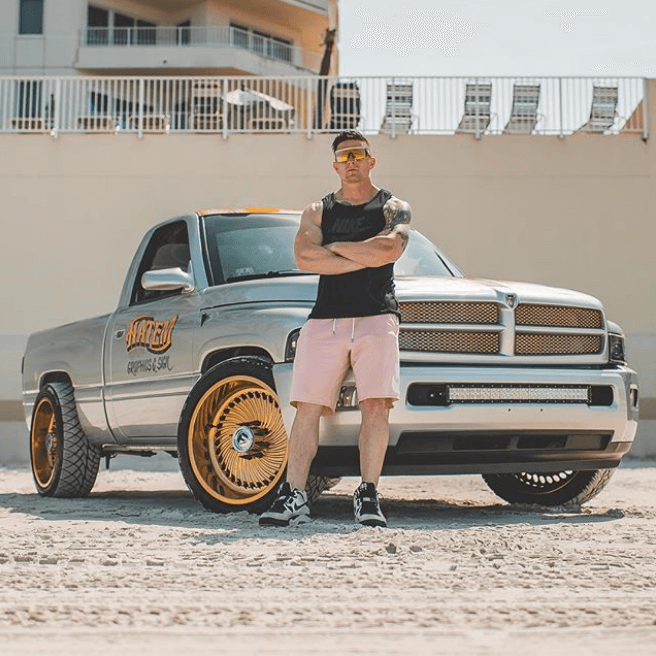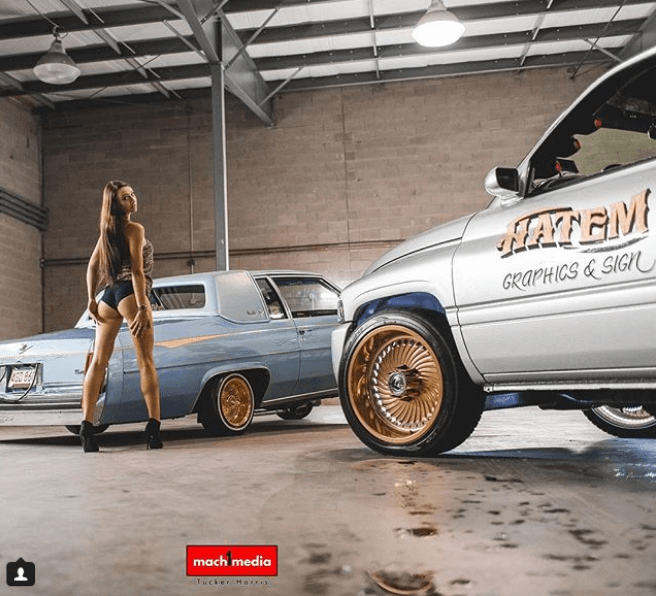 owner
Ronnie Hatem    
2001 Dodge 2500 Pickup
Methuen, MA   
Engine
2001 5.9L Cummins Inline 6
Hamilton camshaft, pushrods and valve springs
Fire ringed head
ARP studs
NV5600 transmission
Valair dual disk clutch
Shortened 1-piece driveshaft
Eaton Detroit TruTrac rearend
BD Diesel intake manifold and short throw shifter
Quadzilla programmer
6 x .016 injectors
66/84mm twin turbos
Mishimoto intercooler
 Chassis & Suspension
Shop: Jeremy Jarret at Rattlebox Fabrication
Shortened frame for 6-foot bed conversion
3/5 lowered suspension
Belltech drop springs and Nitro Drop shocks
QA1 coilovers
4-link rear suspension setup
Wheels & Tires
20×10 Bonspeed 22×10 Fuel Forged FF01 wheels
285/40/22 Nitto 420 tires
 Body & Paint
Shop: Ronnie Hatem at Hatem Graphics
PPG Sterling Silver paint with gold and purple candy paint over metal flake
Gold, purple, red airbrushing, pinstriping and metal flake
Shaved tailgate handle and bedrails
4th generation Dodge bumper
Interior & Stereo 
Shop: Ace Upholstery, Salem NH
Factory seats recovered in black leather and gold flake vinyl upholstery
Pinstriping in headrests
Metal flaked doors
Leopard print headliner
Red gauge lighting
Custom Yeti pimp cup
Stripper scented air fresheners