Hondo's Street Machine Going for Gold
It takes all kinds. There are a ton of different street truck enthusiasts at all different levels of tenure, age, time, money, effort, skill levels, locales, styles and more. But the common bond that we all share is a true love for trucks of all kinds.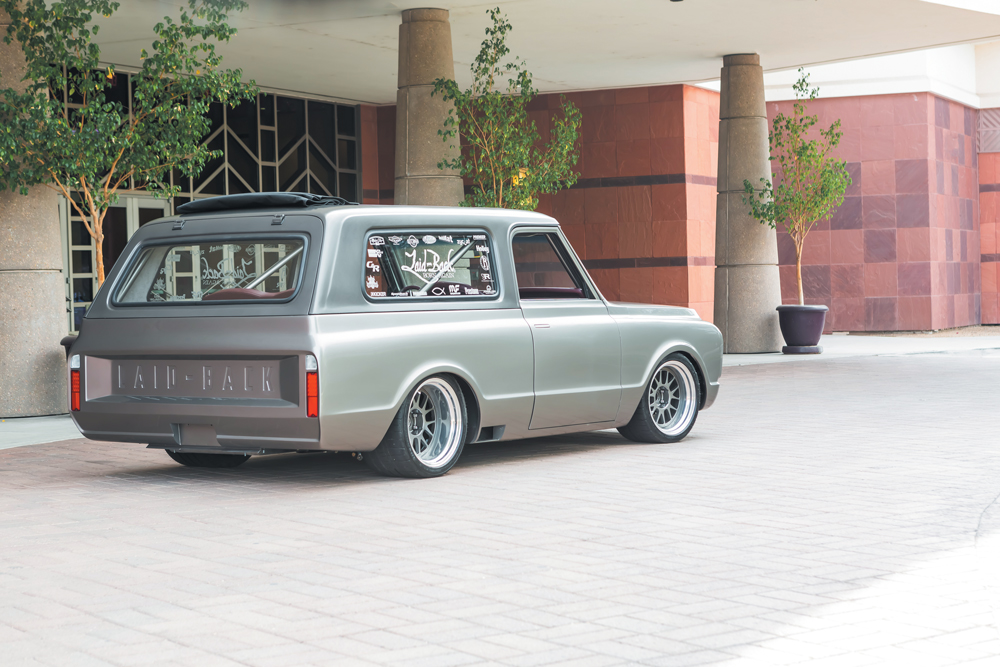 Street Trucks magazine happens to cover one of the most diverse audiences and, as such, we get the pleasure of enjoying so many different styles of builds and people, and they always keep us on our toes! Take Hondo Miller and his gorgeous 1969 Chevy Blazer build, for example. An insanely detailed build from top to bottom and front to back, no stone (or bolt!) was left unturned. When we first stumbled across Hondo's killer Blazer, there is no way we would have guessed that he built it in under a year's time and that he built it to compete in the Optima Ultimate Street Car Challenge.
We thought for sure this was someone's babied 10-year build that was hardly ever driven, but upon further inspection, we soon saw the beast within. This is a caged, LS-powered street machine build definitely meant to be driven! Starting off with a solid foundation, Hondo ordered up a custom Speedtech Extreme Chassis that was the first of its kind. Front to back, everything was hand-selected to perform. A 2019 LS376 was built by JDP Motorsports and tucked nicely into the Speedtech frame rails and mated to a stout TR6060 meant to put the power down to the custom 17-inch Jongbloed Racing Wheels (yet another sign that this Blazer means business).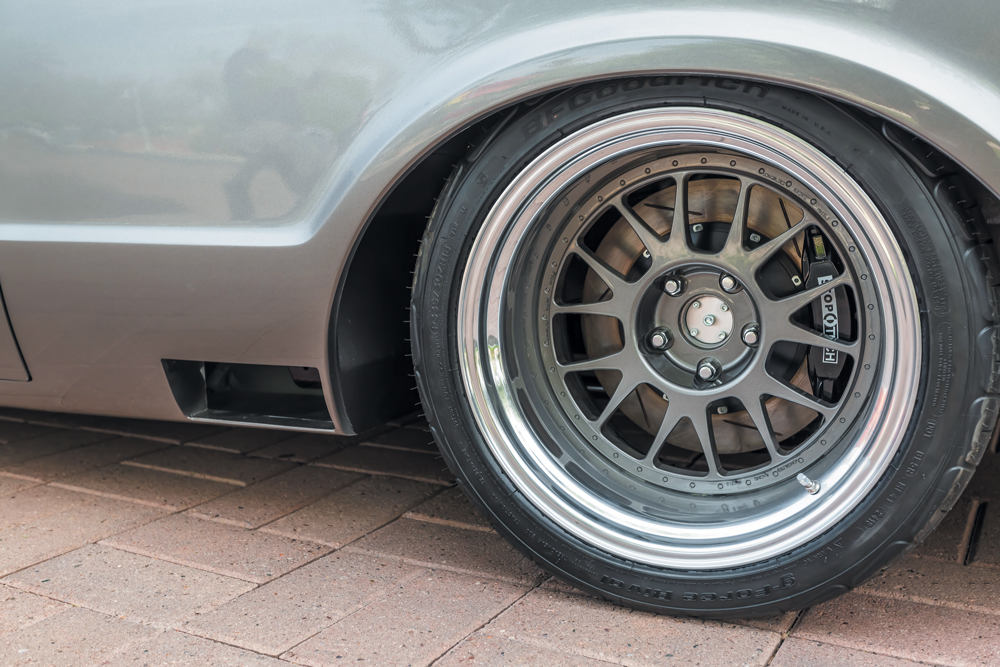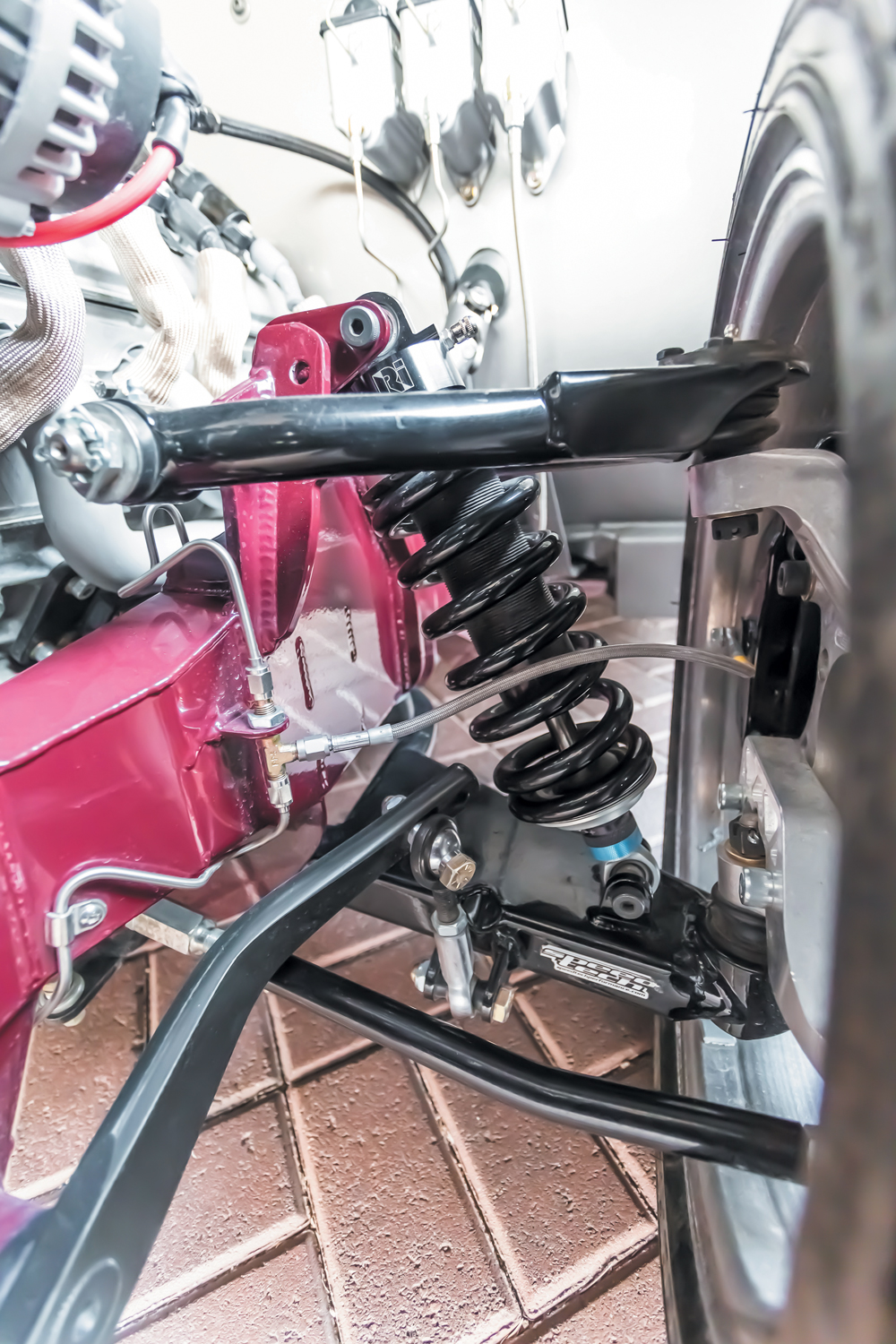 With a rolling foundation and heartbeat of this stature, it becomes more and more obvious the performance caliber and the capabilities Hondo had in mind from the start of this Blazer build. Not one just to look good, this Blazer was meant for more, much more.
Moving inside, we see a luxurious cabin but purpose-built for more than just comfort. Don't mind the 1600 watts of Kicker Audio power or the gorgeous Billet Specialties upgrades throughout, but do take notice of the badass Sparco Racing seats tucked nicely in front of the hefty roll cage. That sense of rubber-shredding power begins to peek through in the subtle touches both inside and out. The deeper you dig, the more that fine burnt rubber smell will begin to fill your nostrils. The more you notice, the more you'll realize just what Hondo envisioned from the beginning.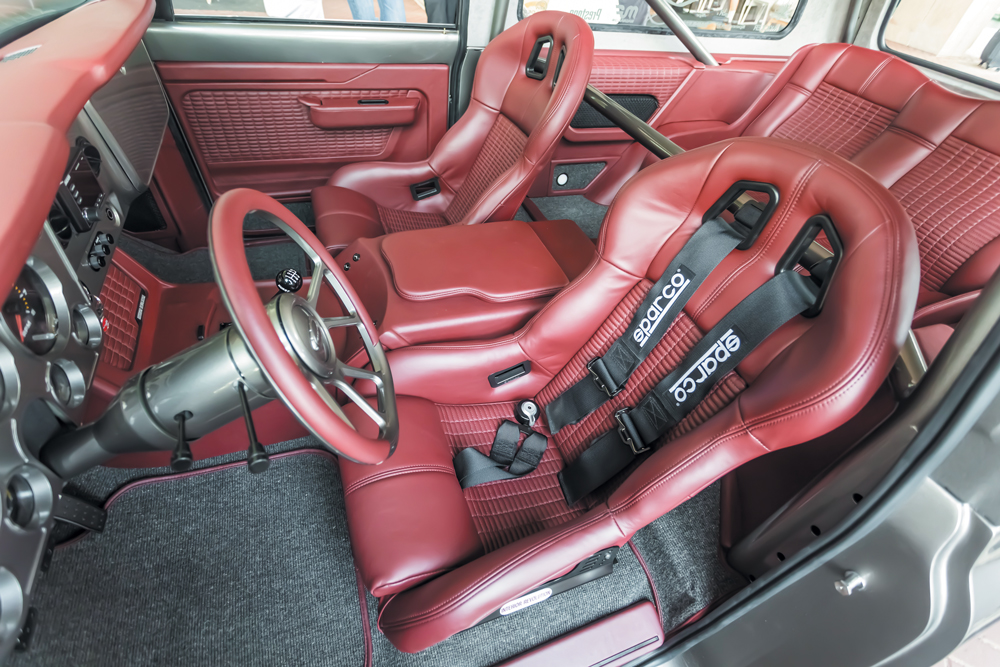 Speaking of the beginning, rewind about a year ago and that's when we'll get back to the base project of this build. The donor truck was far from what you see here in these pages. Taking a look back now, that is about the only thing Hondo would have changed on this entire build. Having such a limited timeline for a build of this caliber, he realized about halfway in that starting with a cleaner canvas would have definitely saved him time, money, and a lot of headache along the way.
But hey, we've all been there, and these lifelong lessons are what bring us all together. In the end, it's our dedication and passion to push through and overcome these challenges that truly separate the lifers from the hobbyists who tend to come and go with the seasons. Hondo is a lifer, and this Laid-Back Blazer is anything but… and we love every single square inch of it!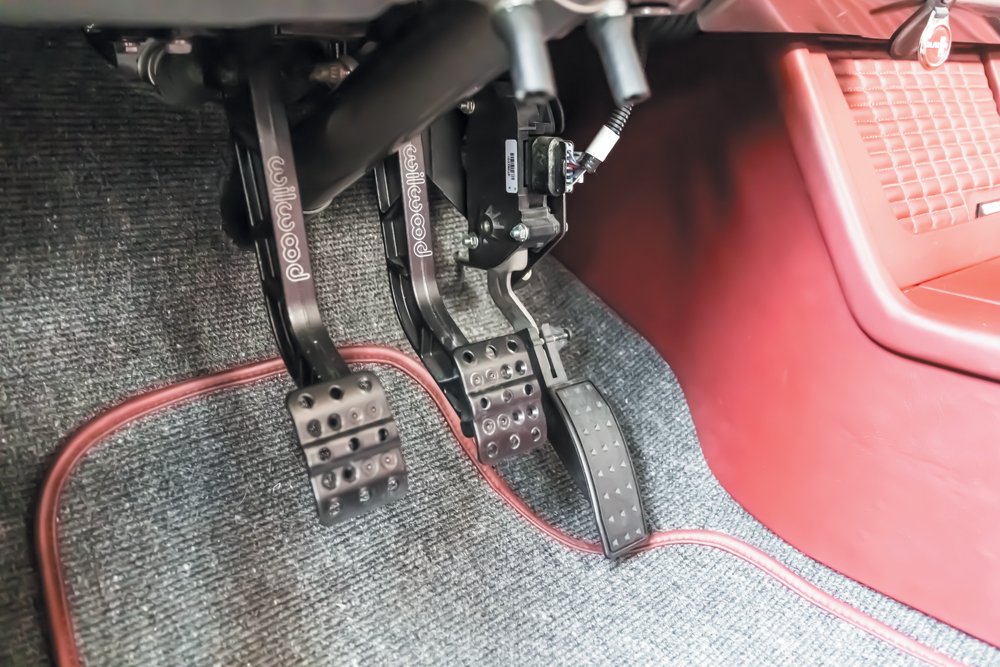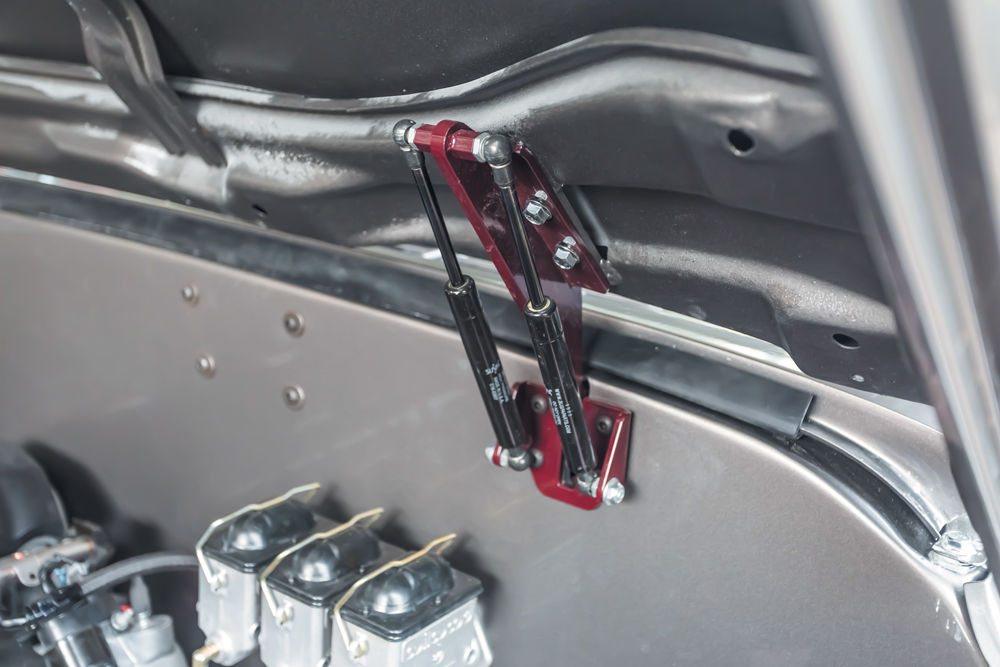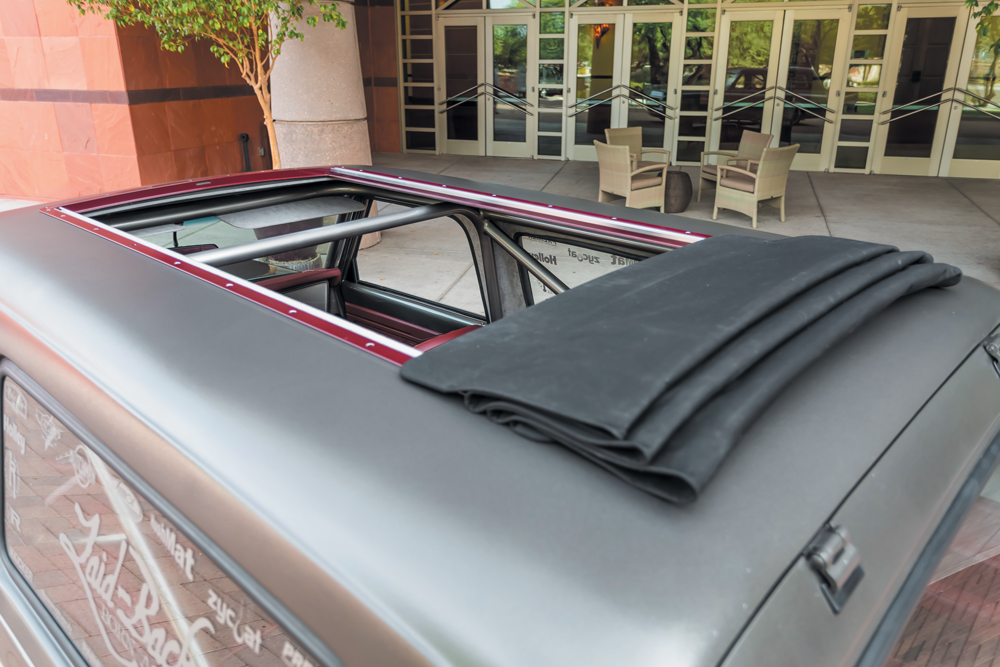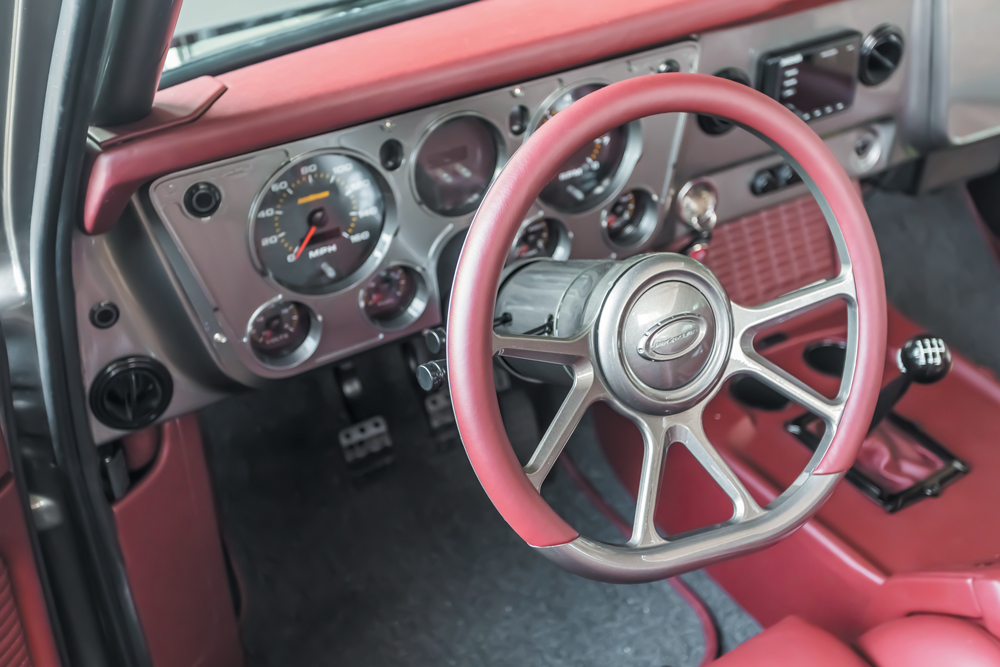 Owner
Hondo Miller
1969 Chevrolet Blazer
Victor, Idaho
Laid Back Car Club
Chassis & Suspension
Full Speedtech Extreme Chassis (shortened 11 inches, first Speedtech Blazer Chassis)
JRI shocks all the way around
Custom Rick's Tanks fuel cell
Wilwood master with Stoptech front and rear discs
Dutchman full float axles
Wheel & Tires
Jongbloed Racing Wheels 17inch wrapped with BFG Rival rubber
Engine & Performance
2019 LS376 from JDP Motorsports
Stage II L76/L92 Cam
200915 GM Rectangle Port 6.2L cam package
Speedtech headers with Magnaflow mufflers
Centerforce dualforce clutch
Exterior & Paint
Custom rollpan
Kindigit door handles
Custom door window frames
Legacy sliding rag
Custom exhaust body exits
Painted Greystone Metallic by Jessie Bough
Interior & Sound
Complete custom interior by Interior Revolution
Custom Sparco Seats wrapped with Relicate Spanish Tile leather
Custom rollcage
Billet Specialties Steering wheel
1600-watt Kicker Audio system