The original goal was to get rid of the dull yellow glow from the factory installed Halogen light using HID headlights with a long life warranty. Even if they go out, we can just replace them for free right? Unfortunately these year Silverado's had some serious flicker issues which would cause only one headlight bulb to not turn on randomly. After a few wasted days at car accessory shops getting free replacements installed, we decided to cut our losses and try the new bulb on the block. HID lights are quickly being pushed out of the market thanks to the every evolving LED technology in today's latest and greatest products. Touting the ability to increase your driving visibility by a factor of 3 with a cool pure white glow. This simple plug and play bulb from Underground Lighting is a 40-watt 6000-lumens upgrade to our factory installed headlight bulbs. The included parts are covered by a one-year warranty and Underground Lighting promises a more cost effective product than the rest.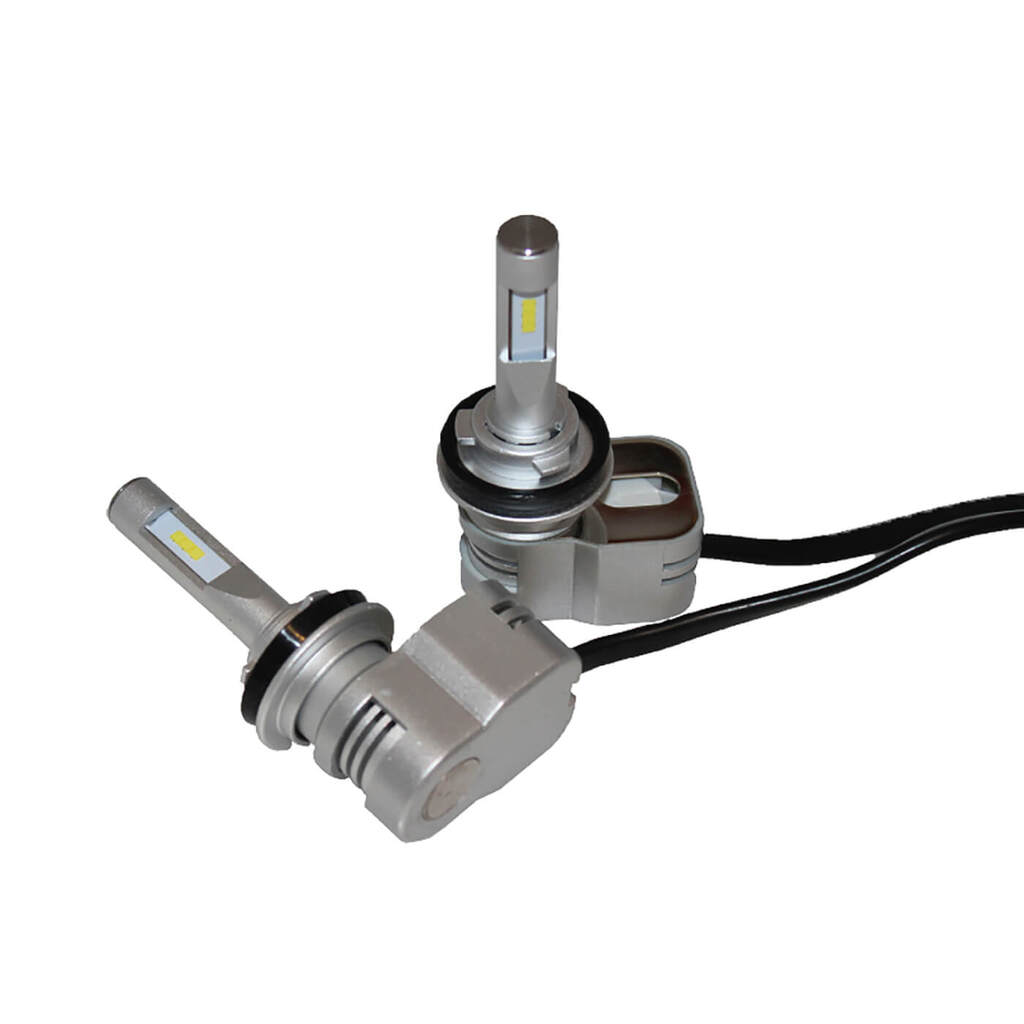 Engineered with a fully adjustable socket base for 360-degrees of angle light gives the ability to adjust them for lowered and lifted trucks alike. If you want to get super technical about it, perfect thermal temperature management is achieved by utilizing both a red copper heat pipe inside a 6063 aluminum shell and heat dissipation is managed using an enclosed waterproof high-speed turbo fan. It sounds like two little turbos under your hood!
Since we are giving our headlight performance some love it would be silly not to address the oxidation that is forming on the housings. Sure we could order some cool aftermarket units but why waste the money? We spent about 45 minutes and around ten bucks in supplies to give them a factory finish. Follow along as we buff and brighten the headlights on our 2011 Chevy Silverado and don't be afraid to spend the weekend doing the same.
Source:
Underground Lighting