Arclight Fab Puts Together an Original and Powerful Unibody
It seems that a lot of stories that truck guys tell follow a similar narrative. They start out as a mini-trucker, building a ride or two along the way. Then they get married, maybe have kids, and when their priorities shift, they stop building for a bit. Once the kids are in school and the cash is flowing more smoothly, they get back up on the horse and start building again. All of that applies to Jonathan Mansour of Rowlett, Texas, with one big difference: television.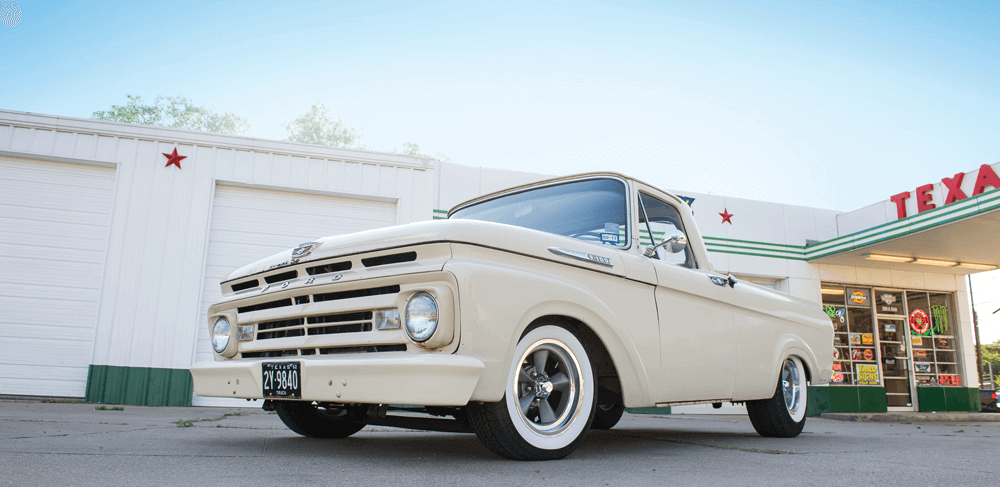 It's not often that a former mini-trucker finds himself on TV, but that's exactly what happened to Jonathan. As an employee of Gas Monkey Garage and long-time friend of Aaron Kaufman, he found himself on "Fast 'N Loud," which would be a surreal experience for anyone. When circumstances shifted and Aaron opened up Arclight Fabrication, Jonathan went with him, bringing his expertise in marketing to the new venture. With a fresh slate and new opportunities, he wanted to build something that would bring him back into the scene and help out the shop. Fortunately, he already owned it.
Jonathan has always loved unibody Fords, but they can be difficult to find. He spent years combing Craigslist and other online listing sites trying to find the perfect specimen before the right one popped up. In an interesting twist, it was only 4 miles away from his home.
Once the kids are in school and the cash is flowing more smoothly, they get back up on the horse and start building again."
It was a '62 Ford F-100 Unibody that had been purchased brand new off the lot and never touched. With the exception of a paint job in the '80s to freshen up the finish, the truck was just driven and enjoyed for close to 40 years by the original owners, who then sold it to Jonathan. At the time, he was close to done with his '98 Ford Ranger, and he wanted to move on to something else. But when the kids came, it was like a vacuum siphoned away his spending money, and the truck sat in his garage for around five years, never moving an inch.
Eventually, Jonathan got tired of waiting, and he and Aaron started on Phase 1 of the build, which focused on getting the thing running relatively reliably, and bringing it down to the ground a bit. They installed a Nostalgia Sid's drop axle paired with a mono-leaf. Aaron made a flip kit for the rear, and they left the drivetrain as-is. For 18 months that worked pretty well, but eventually the drum brakes and iffy motor became too much for Jonathan to deal with, so they decided to move on to Phase 2.
This time around it was all about power, both moving forward and stopping. The brakes were upgraded to disc with a CPP brake booster and master cylinder. Then the motor was swapped out for a Ford 302 that originally lived in Aaron's Falcon and only had a few miles on it after its rebuild. Paired with a five-speed instead of the ancient three-on-the-tree manual, he had the ability to put the power to the pavement reliably and smoothly. It's how the truck sits today, and it looks great.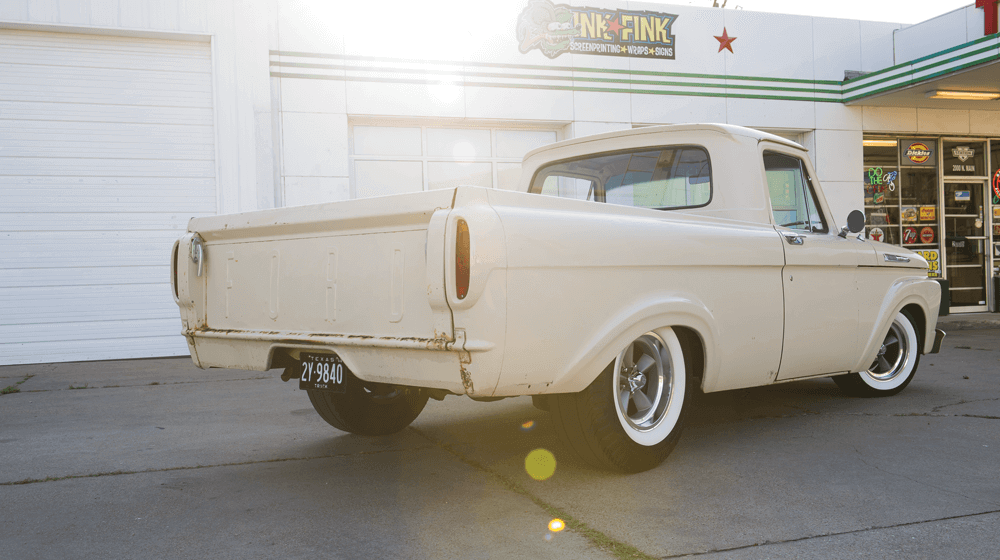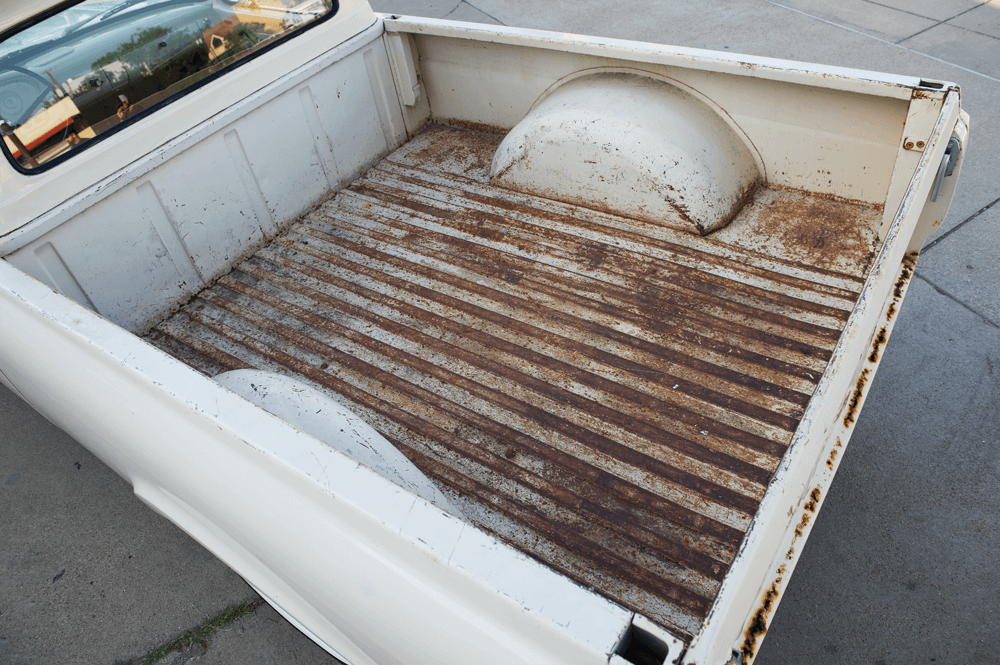 Of course, there is a Phase 3 in the works. One of the plans over at Arclight is to build parts for 1957-79 Ford trucks, particularly a full chassis kit for each model. One of the first that they're going to build will sit underneath Jonathan's unibody, and even though it's going to be tight, the plan is to get both his and Aaron's trucks done for LST in 2018. It's a lofty goal for a new shop, particularly one that's now going to have its own TV show. But if there's anybody that can do it, the team at Arclight Fabrication can certainly pull it off.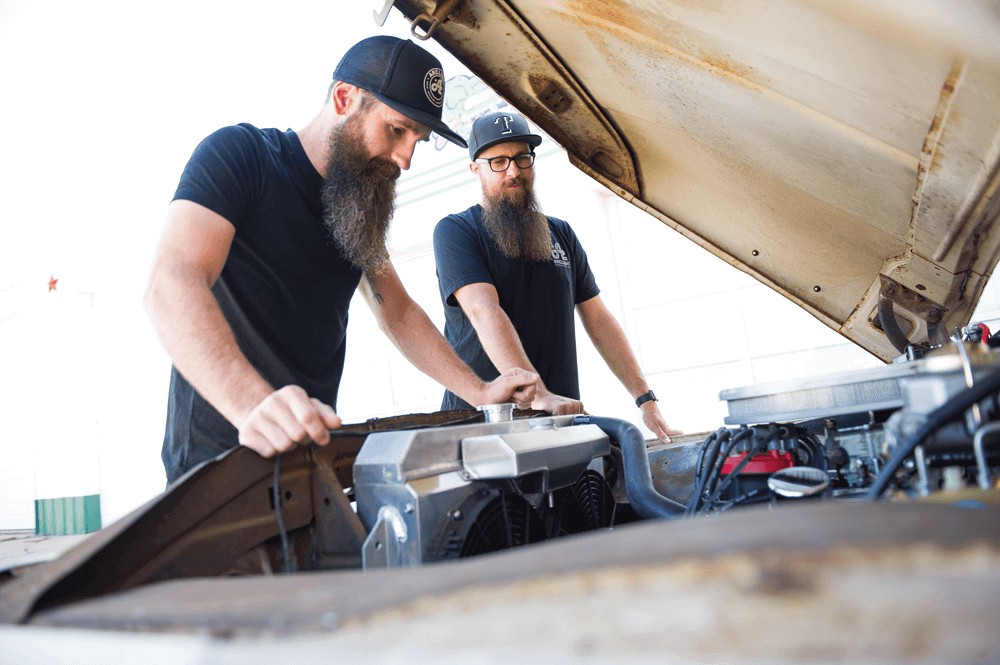 It seems that a lot of stories that truck guys tell follow a similar path, but they never end quite the same way. Jonathan and his '62 have a bright future and some lofty goals to hit. If there's one thing that's sure, you can bet it's going to be a fun ride.
OWNER
Jonathan Mansour  
1962 Ford F-100
Rowlett, TX
ENGINE
Shop: Arclight Fab, Dallas
Ford 302-ci V-8 painted Ford Blue
300 hp
300 ft-lbs torque
Ford Shelby intake manifold
Holley 750 carburetor
Cobra air cleaner
Ford Factory finned valve covers
COMP camshaft
Mahle forged rods
Mahle forged pistons
Machined block
World Product Sr. polished and ported cast iron cylinder heads
COMP pushrods and springs
ARP hardware
Scorpion rockers
COMP guides
Ron Davis radiator
Arclight Fab motor mounts
Shorty headers
Custom Arclight Fab Magnaflow 2.5-inch builder kit exhaust
Tucked and hidden wiring
Magnaflow mufflers
Powermaster cast Ford alternator
SPAL cooling fans
1992 Tremec T-5 transmission
Steeda Tri-Ax shifter
Ram clutch
3.70 Ford rearend
28-spline axles
Kinetik battery
CHASSIS & SUSPENSION
Shop: Arclight Fab, Dallas
Mono-leaf front suspension
Nostalgia Sid's drop axle
RideTech HQ front shocks
Front disc brake conversion
CPP brake booster and master cylinder
Leaf spring rear suspension
Flip kit
RideTech HQ rear shocks
C-notch
WHEELS & TIRES
15×7 and 15×8 US Mag U102 wheels in textured gray with machined lip
215/65R15 BFG Silvertown front tires
820/15 Firestone Pie Crust Cheater Slicks rear tires
BODY & PAINT
Shop: Arclight Fab, Dallas
Custom Cab door handles
Stock Custom Cab grille
Factory Ford paint in Sandshell Beige
INTERIOR & STEREO
Work performed by Daniel Shop: Arclight Fab, Dallas
Stock bench seat with leather upholstery
Rubber floor mat
Retro Sound head unit
Alpine 4-inch speakers in the dash
Silent Co. sound deadener
Special Thanks From the Owner: "I'd like to give a special thanks to my wife for the support and long hours during the build and for holding down the fort. The build wouldn't have been possible without the help of my good friend, Aaron Kaufman. From parts around the shop from previous builds to the labor involved to make it happen, I couldn't have done it without him."