What makes them different—and which ones are best?
LS-based small block engines are extremely common in our industry both as daily driver workhorses as well as high-horsepower hotrods.
The V-8 was General Motors' primary engine choice for its line of cars introduced in January 1995, engineered to be a "clean sheet" design using only rod bearings, lifters and common bore spacing as the longstanding Chevy small-block V-8. It was cast in aluminum for car applications and iron for most truck applications with some exceptions, including the Chevrolet TrailBlazer SS, Chevrolet SSR and a limited run of Chevrolet/GMC Extended Cab Standard Box Trucks.
With three generations of design and several versions of each generation, it made for a lot of parts numbers and confusion for anyone other than GM diehards. Luckily for us, Wikipedia is a rich resource of factual data, specifically about these small-blocks. What makes them all different? We figured you would ask that, so let's explain.
Generations I and II were modular GM small-block engines based on the Chevrolet small-block V-8, originally designed in 1955. We are starting with Gen III as the kickoff for LS based small-blocks as introduced in 1996, and still the go-to V-8 for GM cars and trucks today. The architecture of the LS series makes the aluminum engines nearly as strong as the iron generation I and II engines preceding it. The cylinder firing order was changed to 1-8-7-2-6-5-4-3, so that the LS series now corresponds to the firing pattern of other modern V-8 engines like the Ford Modular V-8. The new LS engine design also used a coil-near-plug style ignition to replace the distributor setup that we all know and hate. A square four-bolt design replaced the traditional five-bolt pentagonal cylinder head pattern, and flat-topped pistons in the LS1, LS2, LS3, LS6, LS7, LQ9 and L33 with all other variants receiving a dished version of the GM hypereutectic piston.
Check out this breakdown on each generation and keep an eye out for the next issue as we start pumping some power into our own 5.3-liter Chevy. We have some great names on board for this build, including Magnaflow and ProCharger, so it's sure to be interesting.
---
Generation III – Vortec 5300 or LM7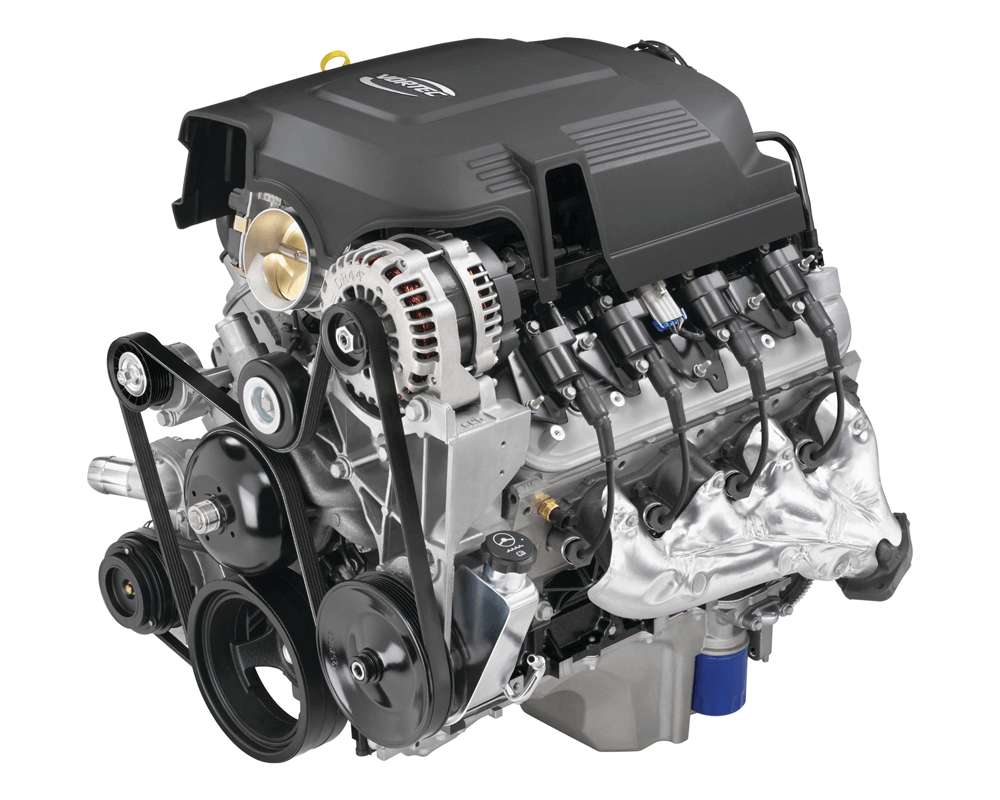 This is a longer-stroked (by 9 mm (0.35 inch)) version of the Vortec 4800 with a displacement of 5.3-liters (5,328 cc (325.1 cubic inches)) from 3.78-inch (96 mm) bore and 3.622-inch (92 mm) stroke. Vortec 5300s are built in St. Catharines, Ontario, and Romulus, Michigan. Another engine variant, the L33, shares the same displacement, but has an aluminum block with cast in cylinder liners, much like the LS1. The LM7 was a bit lighter than Gen I or II engines when fully built and easier to find in good shape at a junkyard. It matched the power and torque of the F-body LT-1s even with a 25-cubic-inches-smaller design. With the availability of engine swap kits from many advertisers in this book, it just makes good sense to use Gen. III engines.
LM7 applications:
2002–2005 Cadillac Escalade 2WD
2002–2006 Chevrolet Avalanche
2003–2007 Chevrolet Express/GMC Savana
1999–2007 Chevrolet Silverado 1500
1999–2007 GMC Sierra 1500
2000–2006 Chevrolet Suburban/GMC Yukon XL 1500
2000–2006 Chevrolet Tahoe/GMC Yukon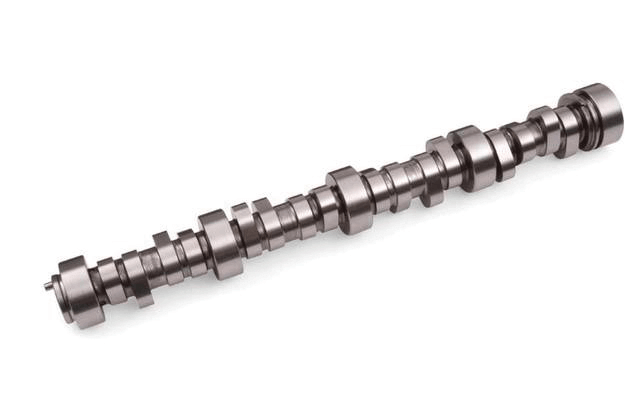 Common power adders for these engines include your basic cold-air intake, cat-back exhaust and a simple plug-n-play tune. Most truck owners who get to this point always find themselves wanting more, and we don't blame them. Upgrading the tiny 191 at 0.050-inch cam LM7 Camshaft and Valvetrain is the one of the top mods recommended as they really held these engines back. An LS3 or LS9 cam makes good power, but we would recommend a dedicated truck cam to maximize torque in the mid-range. Plan on upgrading to larger fuel injectors to meet the fuel demands of increased power since the factory LM7 injectors were only rated at 22-25 pounds and won't support much more than 380 hp.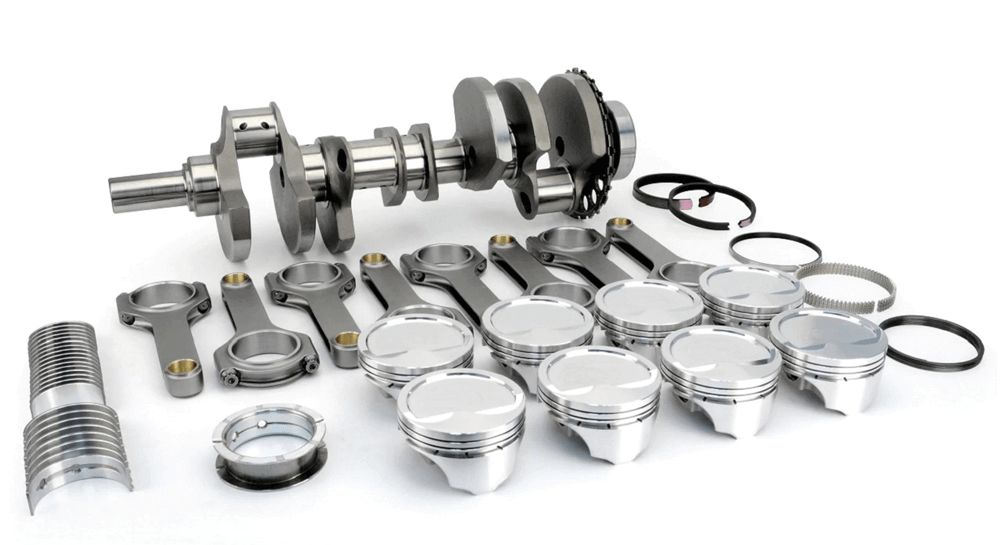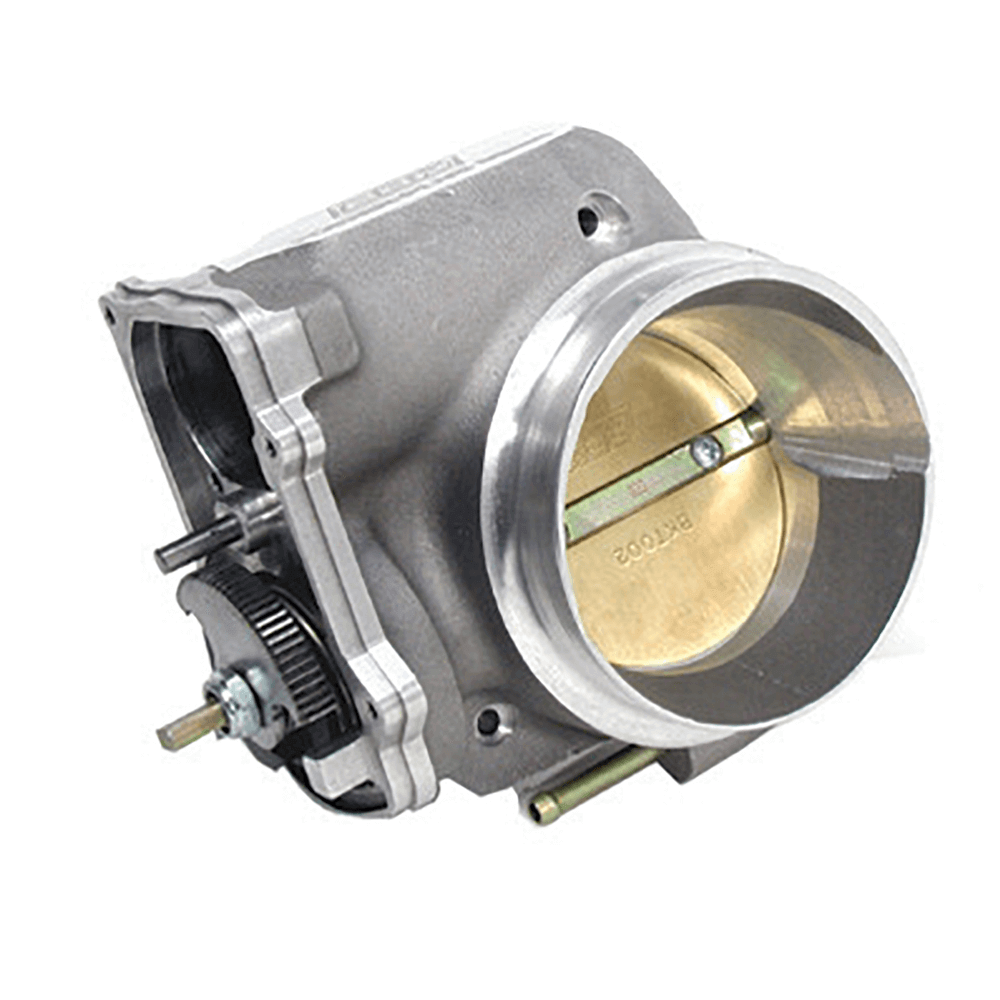 Next on the list would be swapping out the factory installed LM7 intake manifold and throttle body as well as the cylinder heads and rotating assembly as the pistons become a weak point. Something most people don't know is that the 5.3-liter iron blocks can be bored to the LS1's size. If you're running boost and nitrous, you can hone the blocks to 3.8 inches. These blocks have been known to withstand 1,300 whp with proper machining, racing fuel and an excellent tune, which is hard to believe but true. If you're lucky enough to be making more than 850 whp, we advise you also upgrade the head and main studs.
---
Generation IV – Vortec LH6 and LC9
In 2005, the Generation III was replaced with the Generation IV with provisions for high-displacement ranges up to 7,442 cc and power output to 776 bhp. Generation IV was designed with displacement on demand in mind and based on the Gen III block, a technology that allows every other cylinder in the firing order to be deactivated. It can also accommodate variable valve timing, which is the process of altering the timing of a valve lift event, and is often used to improve performance.
The 5.3-liter Generation IV engines share all the improvements and refinements found in other eight version if the Generation IV engines that were produced. This included three cast iron blocks (LY5, LMG and LMF) and five aluminum blocks (LH6, LH8, LH9, LC9 and LS4), which all featured versions of active fuel management other than the LH8, LH9 and LMF.
When built correctly, the smaller 5.3-liter motor will beat an iron-headed small block in a drag race because it makes more torque and more horsepower with aluminum heads, so it's going to be 40 pounds lighter. By simply upgrading the cam to something similar in the small block's 222 at 0.050 you can create power numbers you will be surprised with. Understandably the 6.0 swap can produce more power based on displacement, but if the LS badge appeals to you, an aluminum 5.3 is the way to go.
---
The Vortec 5300 LH6
With active fuel management, the LH6 replaced the LM4 for 2005 and was the first of the Generation IV small block V-8 truck engines to go into full-scale production. This aluminum block design is a counterpart to the LY5 producing up to 300 hp with 330 ft-lbs.
LH6 applications:
2005–2009 Chevrolet TrailBlazer including EXT (through 2006)
2005–2009 GMC Envoy Denali
2005–2006 GMC Envoy XL
2007 Chevrolet Silverado 1500
2007-2009 GMC Sierra 1500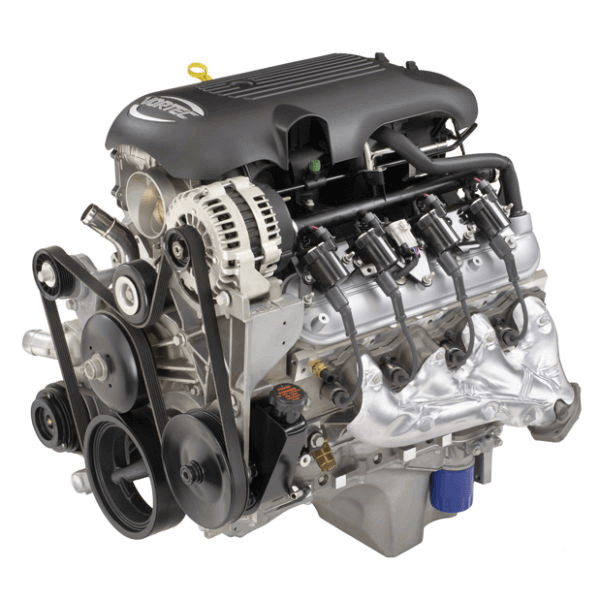 The Vortec 5300 LC9 is the aluminum block flex-fuel version of the LH6 and is found in most 4WD models as well as 2WD Silverados. Applications have been rated at 320 hp at 5,400 rpm and 335 ft-lbs of torque. Pickup truck applications are rated at 315 hp at 5,300 rpm with 335 ft-lbs of torque. Along with the previous model, variable valve timing was permanently added for the 2010 model year.
LC9 applications:
2007–2013 Chevrolet Avalanche
2007–2013 Chevrolet Silverado 1500
2007–2014 Chevrolet Suburban 1/2 ton
2007–2013 GMC Sierra 1500
2007–2014 GMC Yukon XL 1/2 ton
---
Generation V-Ecotec3 L86 and L83
The fifth and final generation of the iconic GM small block engine family features the same cam-in-block architecture and 4.4-inch bore centers, which is the distance between the centers of each cylinder. The Gen-V small-block is similar to the Gen III/IV engines structurally including a deep-skirt cylinder block design. A revised cooling system and all-new cylinder heads are some of the refinements and new or re-engineered components used throughout.
In this generation, all engine blocks are aluminum with aluminum cylinder heads and include unique features such as aluminum cylinder heads and block, direct fuel injection, piston cooling jets, active fuel management, variable displacement oil pump and continuously variable valve timing. The original two-valve pushrod valvetrain was replaced in this series.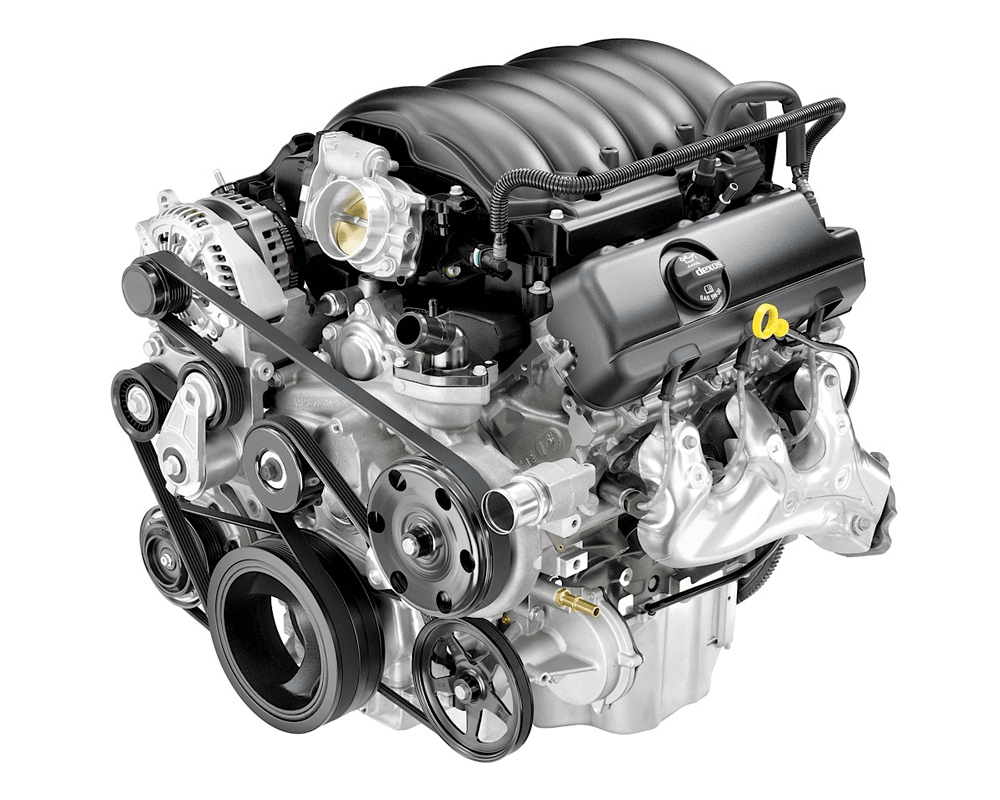 Dubbed EcoTec3 5.3-liter is a Generation V small block V-8 truck engine. It gets its displacement from 96.01-mm bore and 92-mm stroke with a compression ratio of 11.0 to 1, just like its Vortec 5300 Generation IV predecessor.