Among the Big Three, the perennial Torque Wars just heated up. For 2019, Ram just dropped a bombshell in the form of the 3500 Heavy Duty and it's incredible 1,000 lb-ft of torque.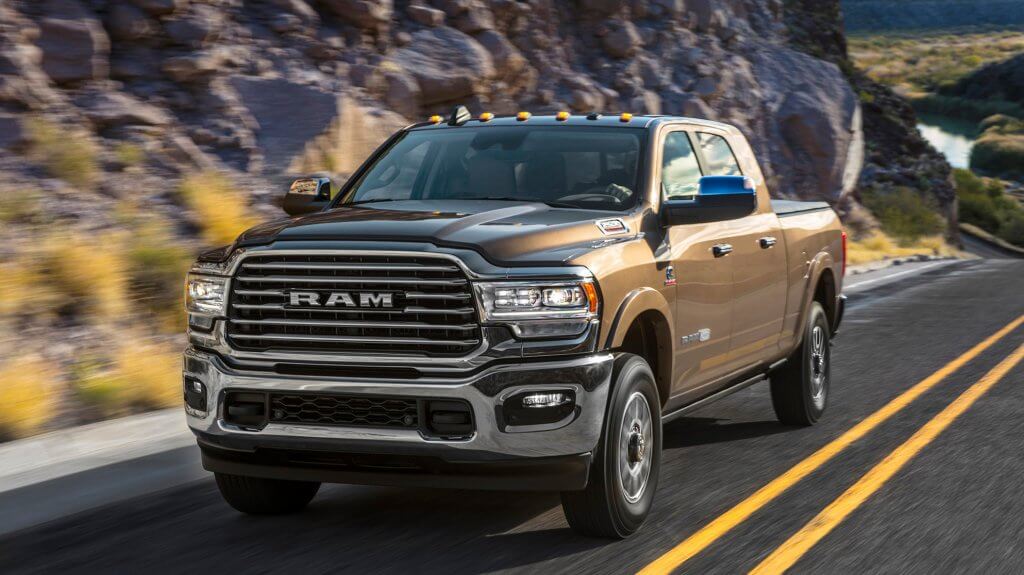 At the heart of the beast is a 6.7L high-output Cummins mill rated for 400hp, 15 ponies more than the previous model. This veritable powerplant ups the torque ante by putting out a full grand of torque at 1,800 RPM. It's also able to tow up to 35,100 lbs, and boasts a payload rating of up to 7,680 lbs.
Other engine options include a base 6.4L gas engine good for 410hp and 429 lb-ft of torque, and de-rated 6.7L Cummins mill with 370hp and 850 lb-ft of torque. The gas engines are mated to an eight-speed Torqueflite 8HP75, while the diesel mills are paired with either a six-speed Chrysler 68RFE transmission for the standard engine, or an Aisin AS69RC slushbox for the high output plant. However, those who like rowing their own gears are out of luck: the manual option has been phased out with the 2018 Ram HD.
For 2019, the engines received a slew of upgrades, such as a new cast iron head, lighter pistons, and newly designed connecting rods and exhaust manifold, all of which result in a 60 lb weight savings over last year's engine.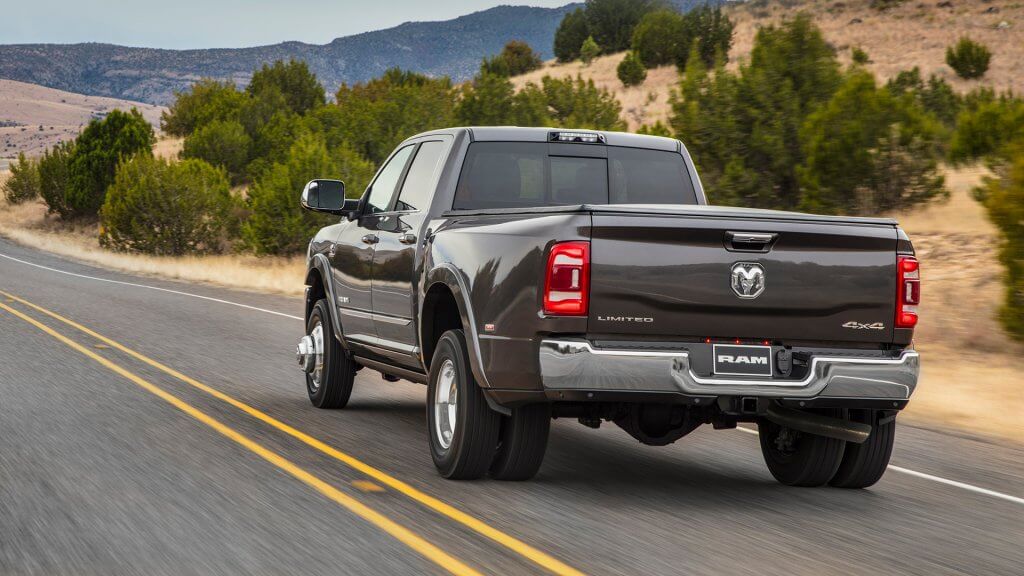 In addition, Ram says the new 3500 benefits from a all-new lighter frame made of high strength steel, which helps put all the power down in a lighter, stronger package.
For now, Ram and its thousand lb-ft HD reigns supreme in the Torque Wars, beating out Ford's 935 lbft Super Duty by a healthy margin. But just like horsepower, you can bet those numbers can only go up from here.