From loser to cruiser in seven years
THE WORLD OF CUSTOM VEHICLES ISN'T ALL ABOUT BIG WHEELS AND SHINY PAINT. A lot of undocumented behind-the-scenes work goes into the cars and trucks you see at shows or read about in magazines. Some stories are more extreme or intriguing than others, but they all usually boil down to the same thing—motivated enthusiasts who are willing to put their time, money and sanity on the line to build the ride of their dreams.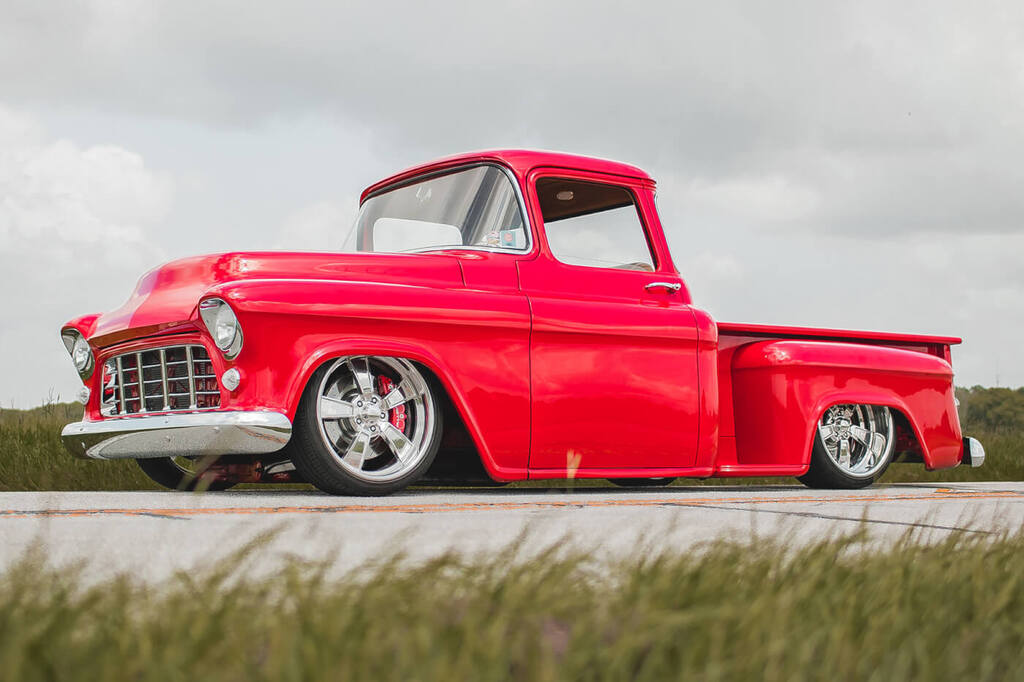 Some builds go rather smoothly, and others builds tend to require a bit more time and effort. Then there are the projects that require the need to be completely blasted apart over the span of nearly a decade to finally reach the "show" stage. The latter projects are usually more interesting to read about (after the fact), and we recently learned about such a tale in the build-up of David Phillips' '56 Chevy Truck.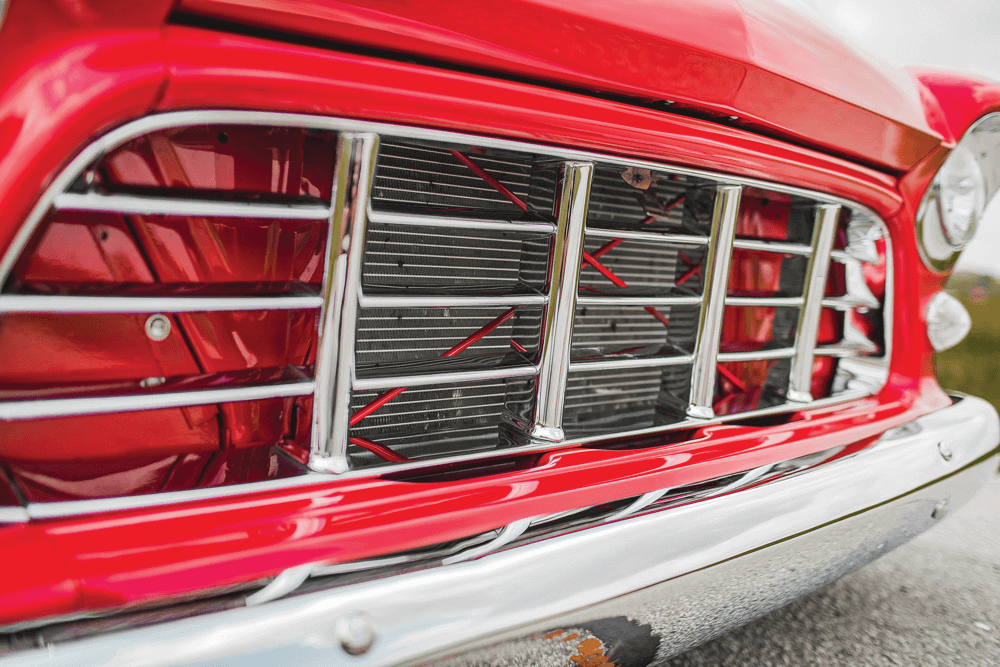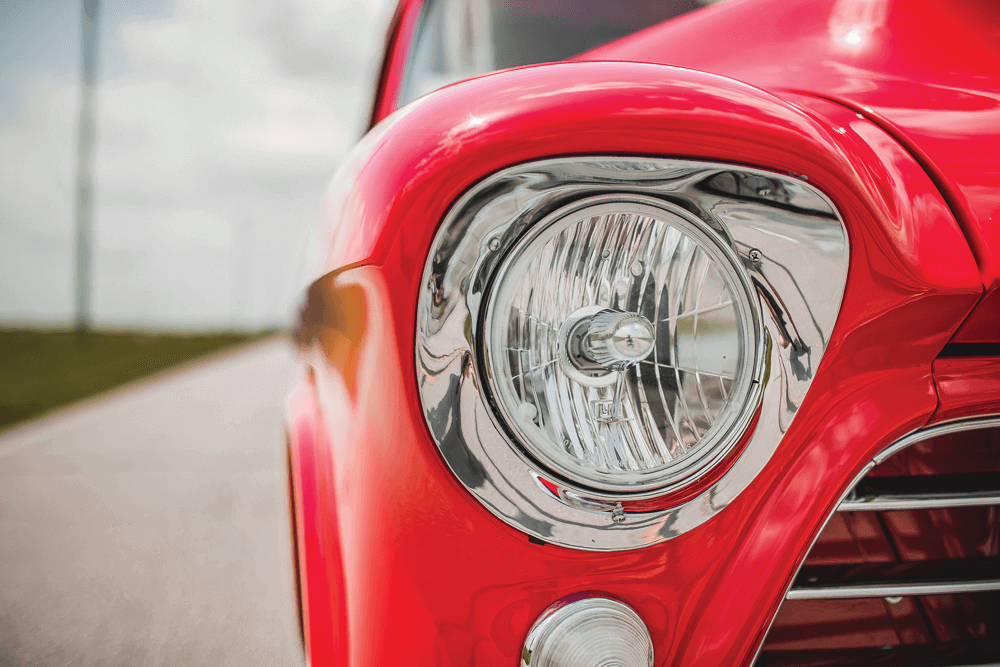 "The only things still original on this truck are the cab and rear fenders," David says about his truck's progression. "We had to replace almost everything as the project crept on, even though it was running and driving when I found it not far from me in Jacksonville, Florida. Unfortunately, the wrong hands had previously customized the truck. It had the typical rusty spots that can be expected from an older truck in the bed, cab corners and some of the floor pan, too, but the worst part about it was a poor frame swap that someone had done. It was downright unsafe to be driving around in."
THE ENTIRE SEVEN YEARS THAT DAVID HAD SPENT SEEING HIS '56 CHEVY TRUCK PROJECT THROUGH WASN'T ALL A POSITIVE EXPERIENCE, BUT ONE THAT WAS EDUCATIONAL AND STILL REWARDING AS IT CAME TO ITS CONCLUSION."
David quickly started scouting for local shops that could first start with repairing the frame, and move on to the rest of the truck afterward. Well, it turned out that the chassis was in bad enough shape just to scrap altogether. "Making a new frame from scratch seemed to be a better solution rather than make alterations to one that wasn't built correctly in the first place," he says.
The suspension overhaul went through a trying period of changes that ultimately started with a Mustang II front setup but ended up with a complete front and rear Corvette C4 suspension system, which were exponential improvements over the previous mess. Full AccuAir e-Level air-ride control paired with Ridetech Shockwave bags provided the reliable air-ride capabilities that David had first envisioned having onboard the truck.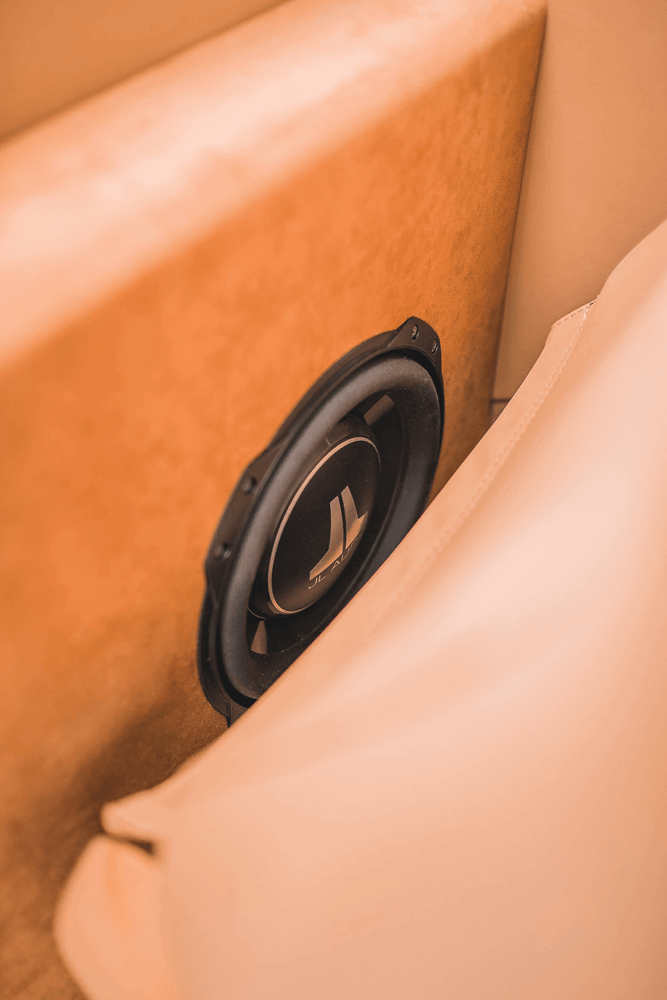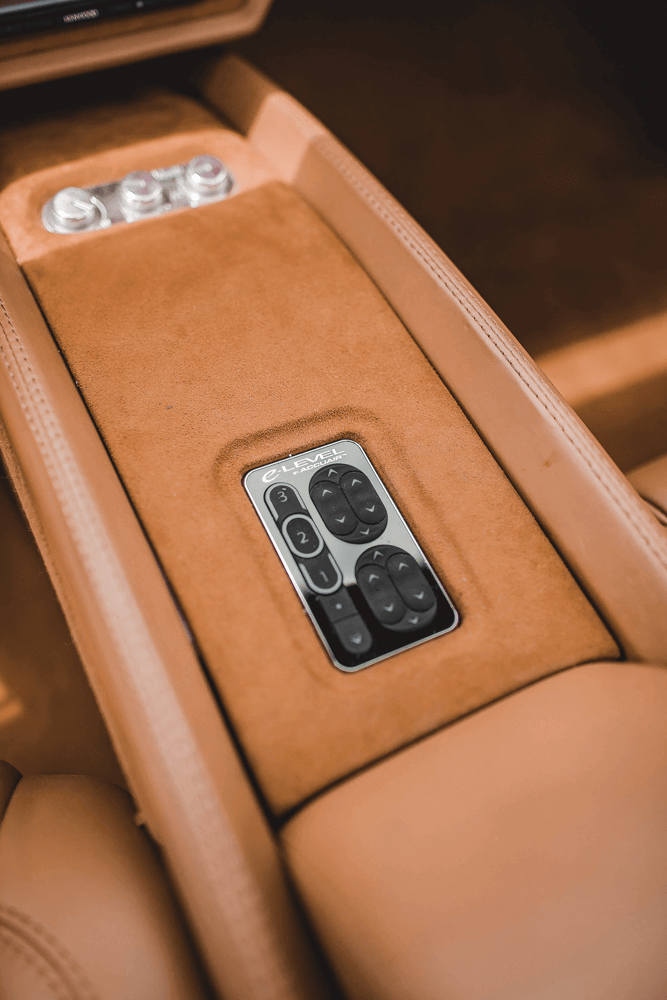 Now, this might sound like the progress on the truck happened overnight, but that wasn't the case by a longshot. While some portions of the build did start taking shape rather quickly, a good part of seven years from the day David bought the truck to where it is today was wasted.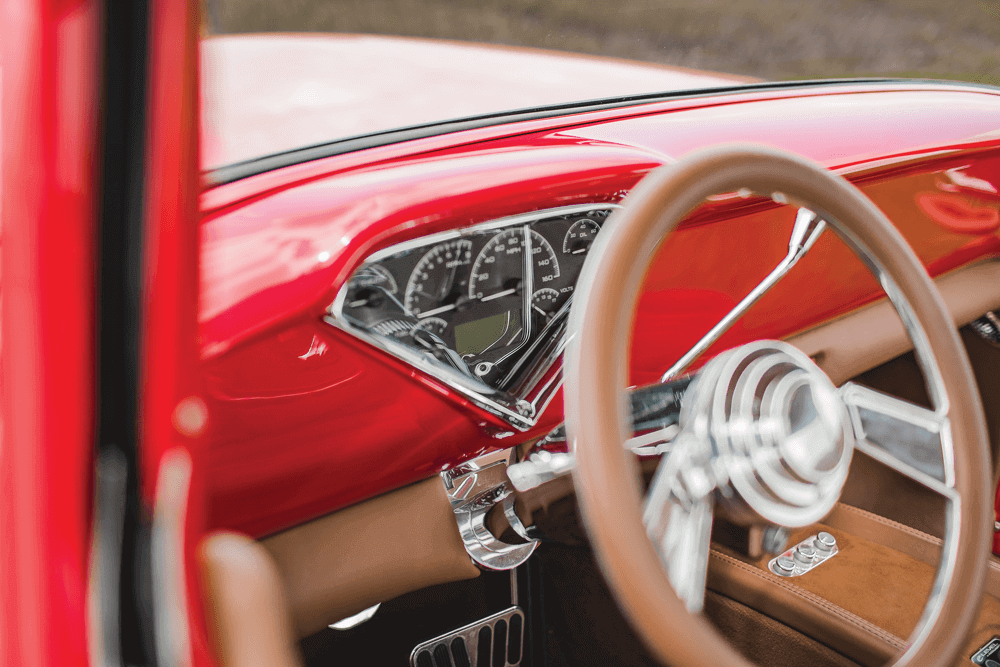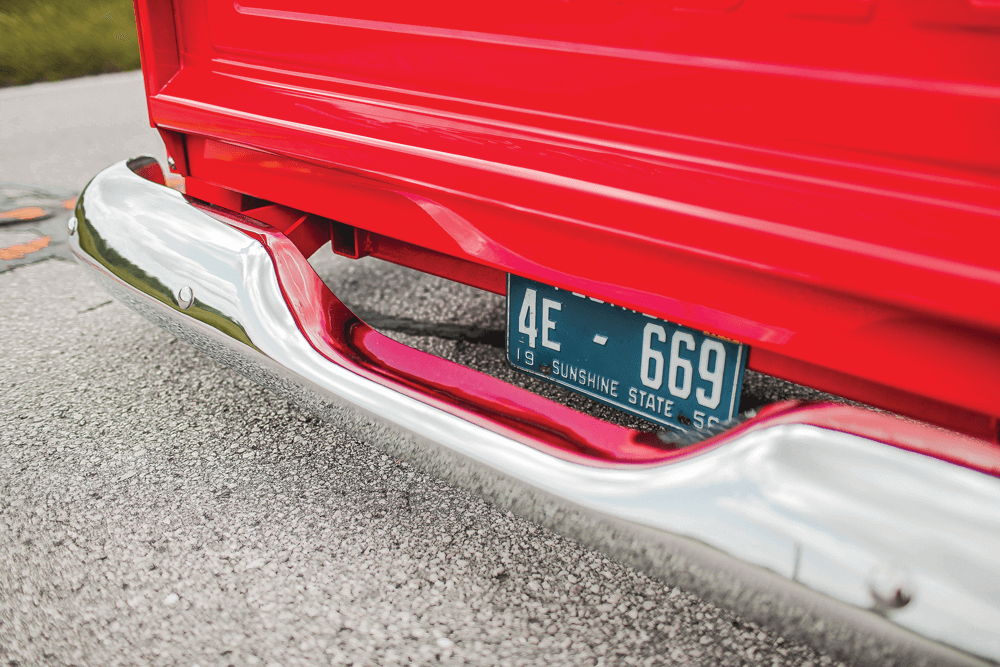 "Half of that time, the truck sat at various shops I had involved in the build," he says. "It seemed like each shop had its own issue. The first one kind of stopped working on it after a while, and the second one had a lot of good ideas but didn't really know how to carry them all out. It took a long time to accomplish some of the most simple things that should've moved along much quicker."
Among the "simple things" David is referring to, most of the downfalls happened to land in the body and paint departments.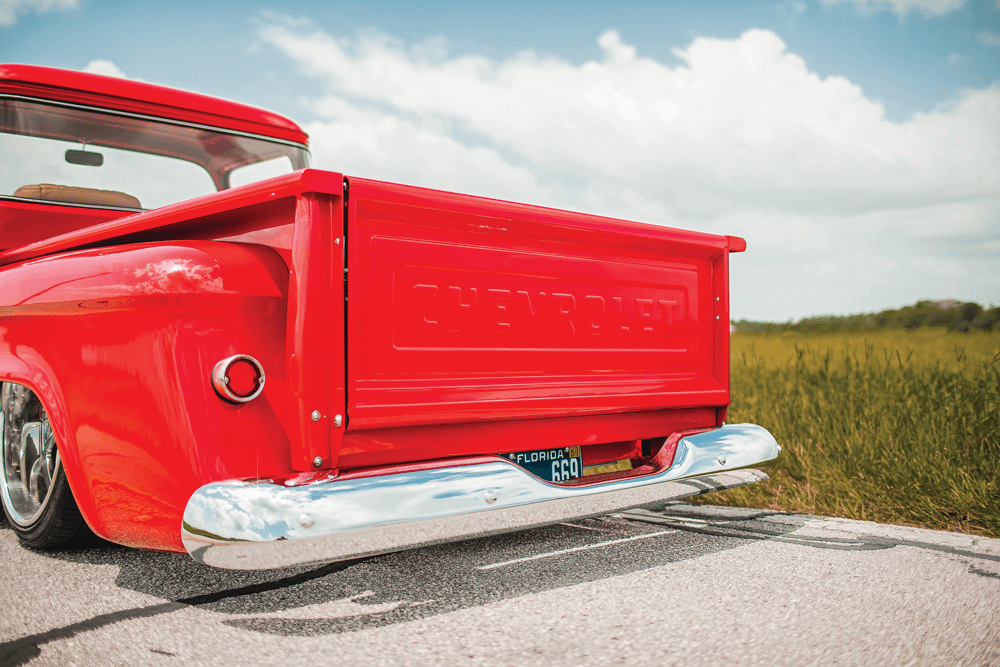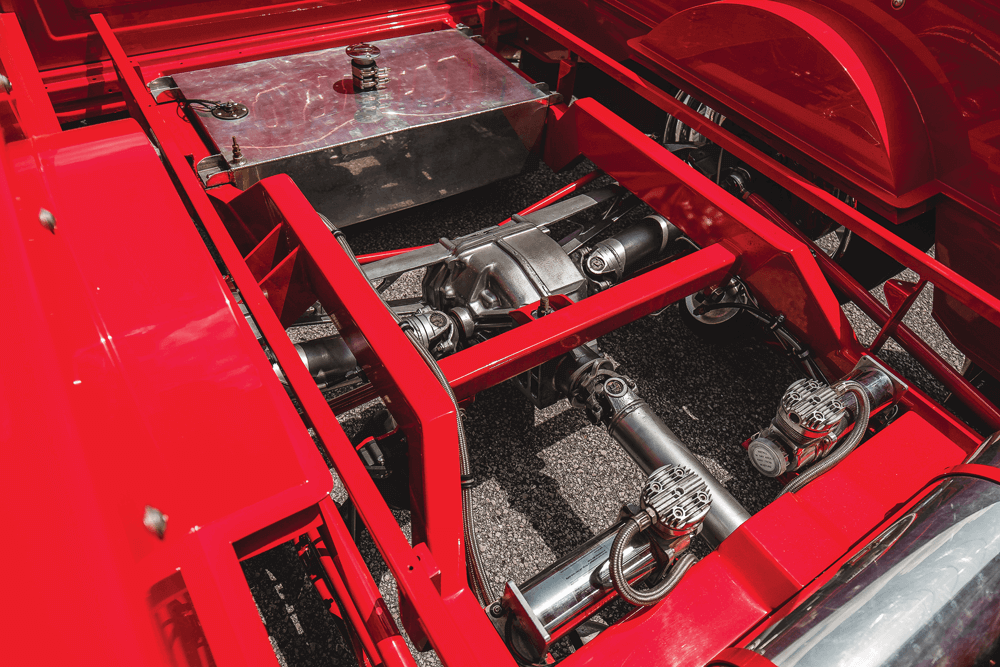 'The real issue I faced was poor metal work, with bad bodywork being a close second," he says. "I think it was more of a lack of knowledge on how to build the type of truck I was going for rather than skill level. Things like not accounting for a panel or inner fender, door gaps, and overall quality of the replacement sheet metal were garbage, too, so none of that helped matters much."
To resolve this issue, David was left to hit the books, and research and fact check shops for their reputation of honest, quality work. "So much time was lost because of this, but I ended up finding the right teams to collectively save me from losing too much steam to get the truck where it is today," he says.
Once David found the right hands and minds to build the truck to his standards, everything started to finally fall its right place.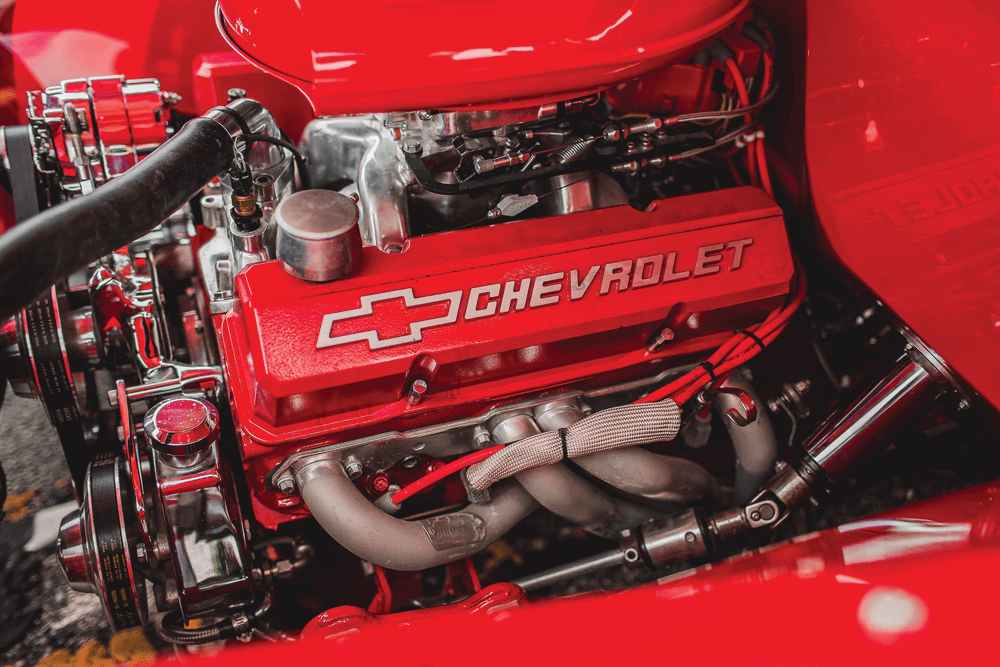 "Lots of fabrication work has gone into the truck inside and out," he says. "The 400 SBC that is in it now is the same one that was that was already in the truck when I bought it. As we went forward on the paint and body work, I had the frame, motor and transmission color matched to the same color paint that was used on the exterior."
One of the visions that David initially had for his truck very early on was for it to be painted a rich, shiny red color. To set the red off, a tan interior space was the first thing he had thought of. Needless to say, that's the visual appearance he chased as the build progressed.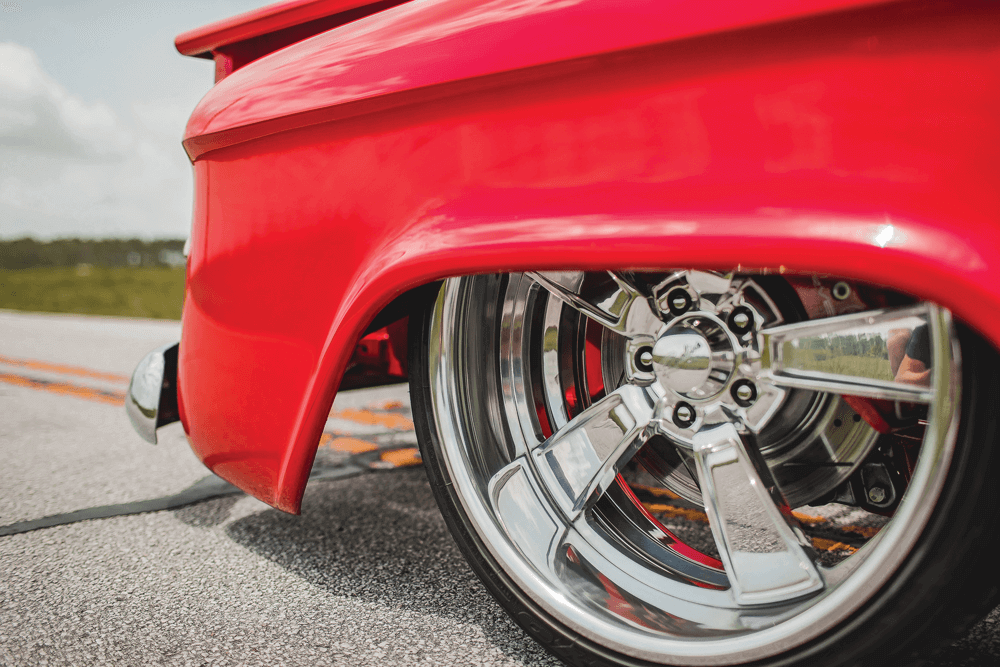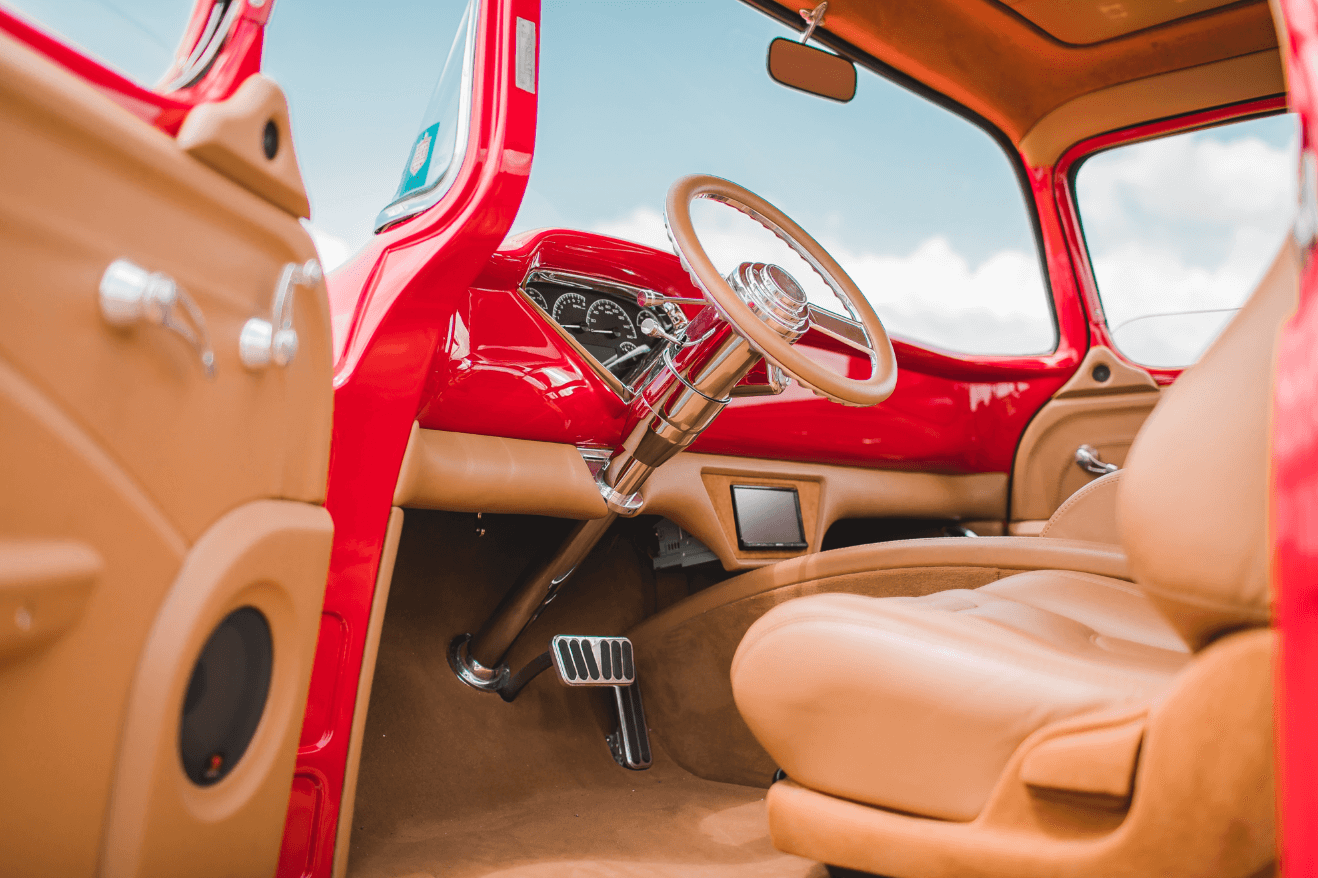 "As I started to see real progress being made, I decided just to go all out at that point," he says. What started out as a pipedream to own a custom classic Chevy truck one day, has now evolved into a reality for David. He patiently saw his way through some pretty frustrating times and had a good chunk of time (and probably cash) lost in the process but the truck is complete—or at least close enough for him now.
"All I wanted from this project was a clean cruiser," he says. "I wasn't after anything too fancy, just something nice to drive around in. I didn't start out with too strong of a game plan at first though, which is why I ended up where I did. That's just a lesson from the experience that I'd like to share with everyone else to learn from."
The entire seven years that David had spent seeing his '56 Chevy truck project through wasn't all a positive experience, but one that was educational and still rewarding as it came to its conclusion.
"There are still a few things I need to do to the truck before officially calling it a wrap, because technically, it's not done," he says to close his story. "I'm glad I saw this truck through because I'm loving being able to take it to shows now. I probably had it sold two or three times during the build process due to getting frustrated with it, but I'm so happy it's still here with me."
OWNER
David Phillips
1956 Chevrolet 3100 Pickup
Dade City, FL
ENGINE
Shop: Bullfrog Performance Speed Shop, Inc, Zephyrhills, FL / Larry Heart Transmission, Dover, FL
'74 Chevy 406ci V-8 engine
'90 Chevy 700r4 transmission
B&M shift kit and torque converter
Derale transmission cooler
Stock GM connecting rods
Keith Black pistons
Sealed Power rings
Stock GM 400 crankshaft
Crane cams
Edelbrock intake manifold
Holley Sniper EFI
Hedman headers
Aluminum exhaust, Black Widow 2.5- inch polished Pro 250 mufflers
Accel HEI ignition
Polished aluminum March pulley system
Chrome alternator
Block, valve covers, air cleaner and transmission painted to match truck
CHASSIS & SUSPENSION
Shop: High Low Customs, Dade City, FL
Custom 2×4 steel tube frame
Silver powdercoat finish
Corvette C4 front and rear suspension clips
Corvette C4 power steering and rack and pinion
One-off 4-link, 2.75-inch narrowed rear suspension, step notch
Front and rear RideTech Shockwave 'bags
Dual Viair 480C compressors
AccuAir e-Level air ride system with Endo-VT air tank
Corvette ZO6 6-piston calipers in front and 4-piston calipers in the rear
Wilwood 14-inch front/13-inch rear cross-drilled and slotted rotors
WHEELS & TIRES
20×8.5/20×10 Raceline Burst 5 wheels
245/35/20 and 275/30/20 Toyo Extensa tires
BODY & PAINT
Shop: RC Customz, Pinellas Park, FL
PPG custom red paint (close to House of Kolor Blue Blood Red)
Factory reproduction grille and bumpers
Custom rear wheel tubs
Smoothed firewall, cowl, dash, side mirrors, inner fenders
Eddie Motorsports billet hood hinges
New clear glass all around
One-piece side window kit
INTERIOR & STEREO
Shop: Innerworx LLC, Sarasota, FL
Scion XB seats cut to fit
Relicate leather and suede upholstery
Mercedes velour carpet
Dakota Digital VXX-55C-PU gauges
Raceline half-wrap steering wheel to match wheels
Custom console, door panels, headliner, dash panel
Vintage Air AC heat defrost with billet vents
Ididit chrome column with billet mounting brackets/hardware
Billet Specialties window cranks and door handles
Kenwood double-DIN touchscreen unit
JL Audio XD1000 and XD400 amps
(2) JL Audio 10TW3 subwoofers
Focal 6.5-inch components in door panels