LS engine swaps have been where it's at in the truck scene for quite some time now. With more than 400 horses, these power plants can really bring your project alive. Yes, they are more costly than their predecessors, but the benefits easily outweigh that caveat. If the computer is tuned correctly, you can have a reliable engine that will start up cold and stay strong through various driving conditions. It's really a no-brainer why these engines are so popular with classic truck guys.
Most people want the benefits of a modern drivetrain and suspension while retaining original styling cues. When you drop in an LS engine, you get modern power but lose the old school feel of a carbureted engine. With a smooth intake and obtrusive ignition coils on the valve covers, it's easy to spot these motors in older trucks. Until now, folks have had to make the difficult decision of going with traditional style or modern function.
But what if you can have both? Del Uschenko and his talented team at Delmo's Speed & Kustom have developed a way to have it all. As most of you know, Del and his crew have been making waves in the truck community because of the head-turning patina and classic trucks they've produced. His build style usually involves starting with original-looking or rustic classic trucks and adding modern drivetrains and slamming them to the pavement. These trucks have gained a major fan base because they combine multiple styles into one fluid theme.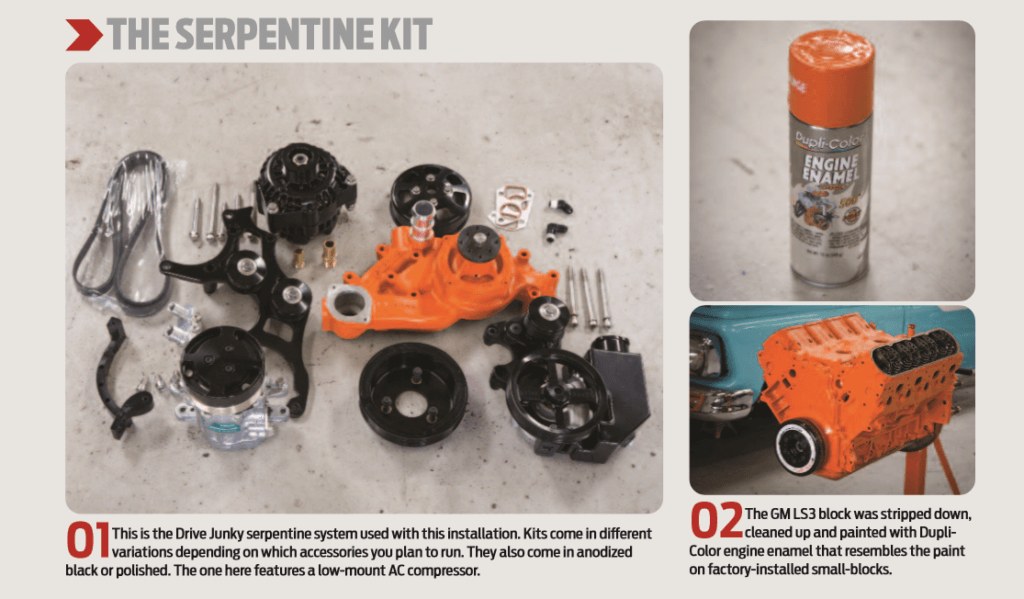 To maintain an original look with these builds, Del and the crew have adapted small-block valve covers to fit LS engines. This mod has really changed the game because it's a great way to pull off a retro style with these new-age engines. The coil packs are relocated to the firewall in order to keep things clean, and because clearances on these airbagged trucks are tight, Delmo's uses a serpentine system from Drive Junky, which keeps everything, like the alternator, power steering pump and air conditioning compressor, fit tightly together.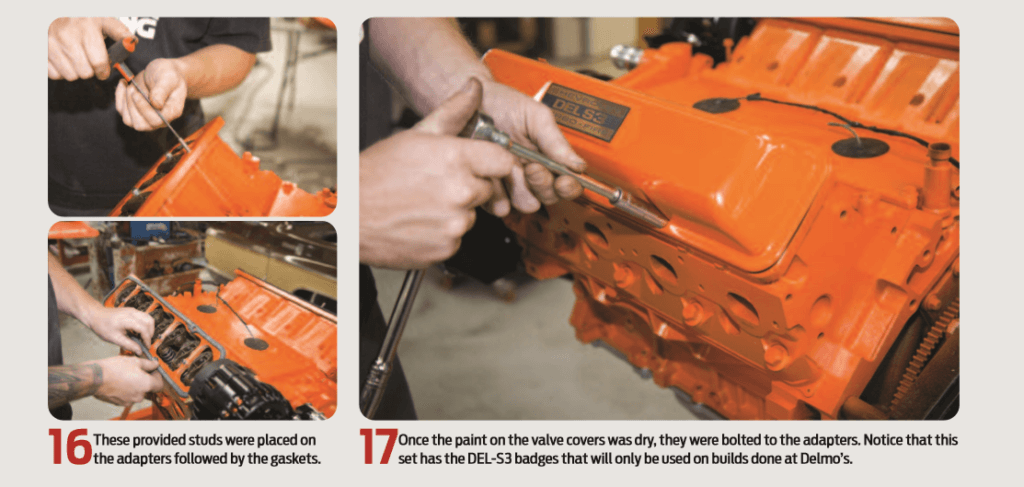 The valve covers help pull off the classic style, but the modern intake is a dead giveaway on these swaps. A trick new way of making a complete transformation is to add equipment from Holley Performance Products. Combining a universal four-barrel flange throttle body with a mid-rise intake designed for LS engines will definitely fool most everyone. Though this is an added cost in completing a swap, it does make the task easier and opens up more options for tuning and combining additional performance parts.
SOURCES
Chevrolet Performance
Delmo's Speed & Kustom
Drive Junky (323.645.2323)
Dupli-Color (800.247.32.70)
Holley Performance Products (866.464.6553)
Squarebody Syndicate
Editor's Note: A version of this article first appeared in the July 2016 print issue of Street Trucks Magazine.