ADD SOME FLARE
Bushwacker has expanded its popular OE-style color-matching fender fl are line. Designed to off er a clean OE trim design that blends with the factory truck finish, these flares provide additional fender and door protection from road debris. Ideal for lowered or sports trucks, with additional tire coverage for sleek style, these USA-made flares attach using existing factory mounting locations.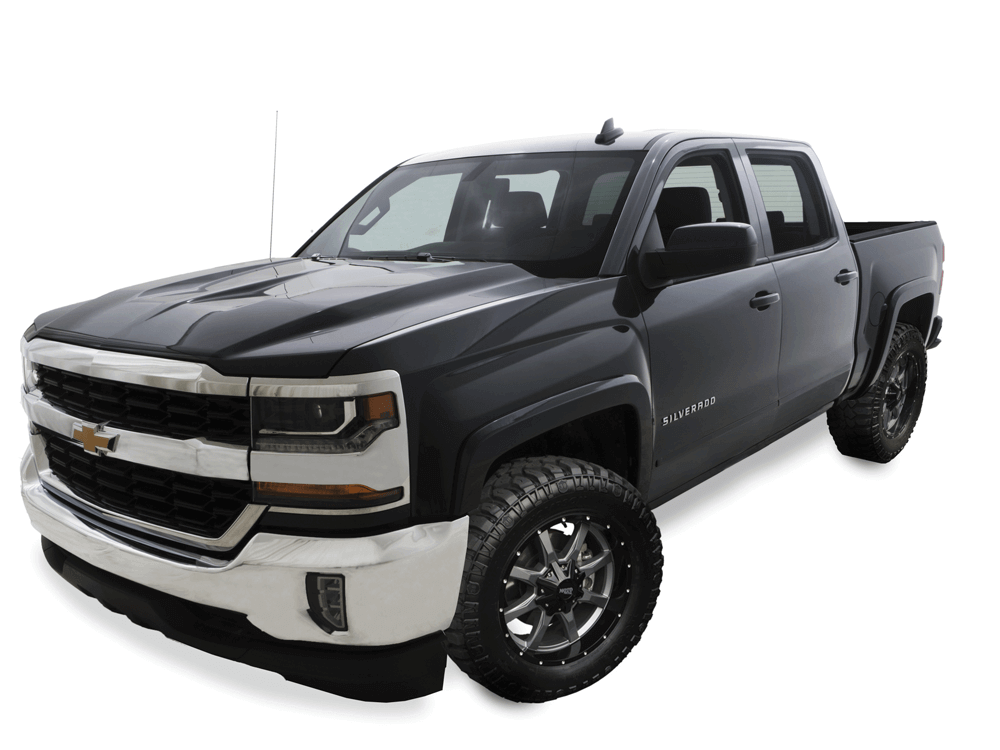 Bushwacker
800.234.8920
Bushwacker.com
STEP BACK
These reproductions of the accessory foot scrapers for 1941 Chevrolet models affix to the rocker panel, with the rocker moldings attaching to their outer edge. Forged from aluminum with all hardware and brackets included, these replications stay true to Chevy style and are available now through Chevs of the 40s.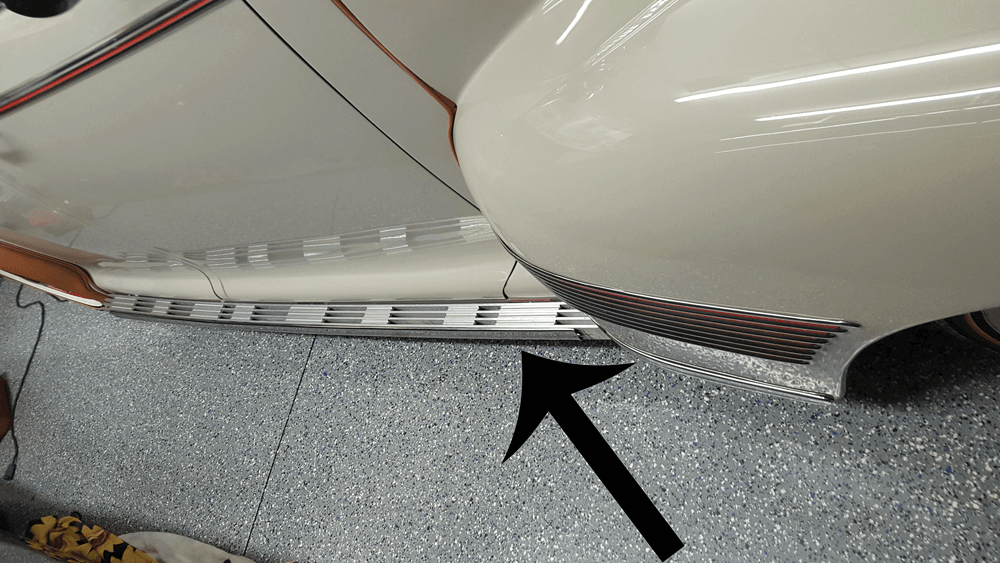 Chevs of the 40s
877.735.0587
Chevsofthe40s.com
NUMBER ONE FAN
GC Cooling has announced the addition of its 16V fan. Used by drag and circle track racers to boost their ignition systems and additional components, higher voltage causes a hotter spark that allows vehicles to run a larger spark plug gap and boost the carburetor. Available with a 16- inch diameter in a nonreversible push or pull confi guration, these 16V fans are compact with an overall depth of 3.5 inches.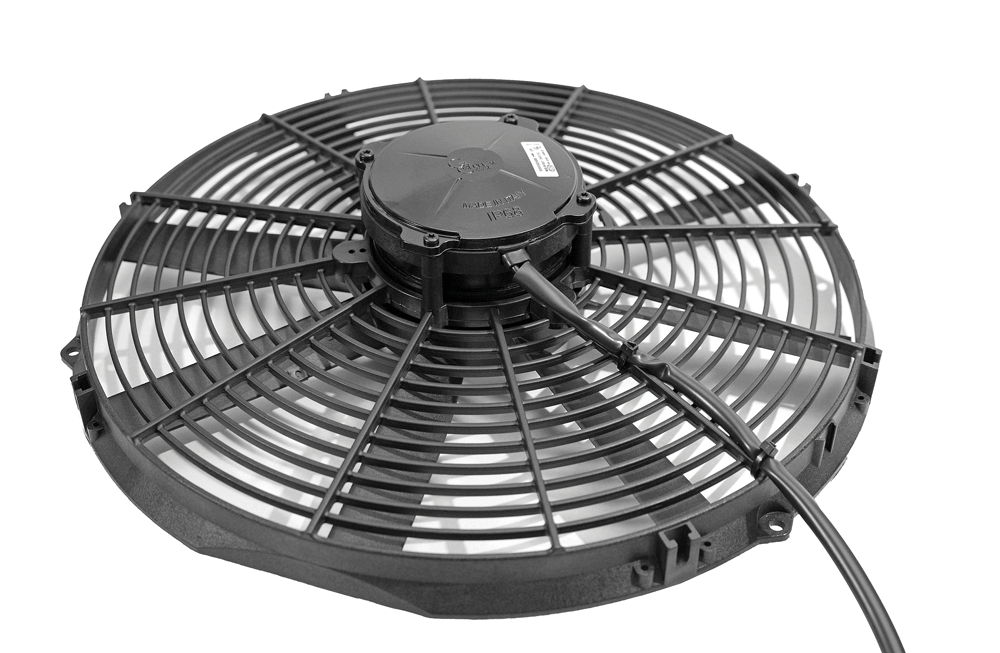 GC Cooling
515.645.5908
Gccooling.com
CRANK CALL
This all-billet Reaper crankshaft from Howards Cams is amazingly strong due to its uniform and no-stress grain structure, so it's ideally suited for highoutput engines. Each crankshaft is wrought from E4340 AQ bar stock and precision CNC machined. Lightweight and exceptionally strong, Reaper crankshafts are stress relieved and shot peened as well as nitride treated for superior wear resistance. Soon to expand to popular brands, including small-block and LS applications, Reaper crankshafts are already available for big-block Chevrolet engines.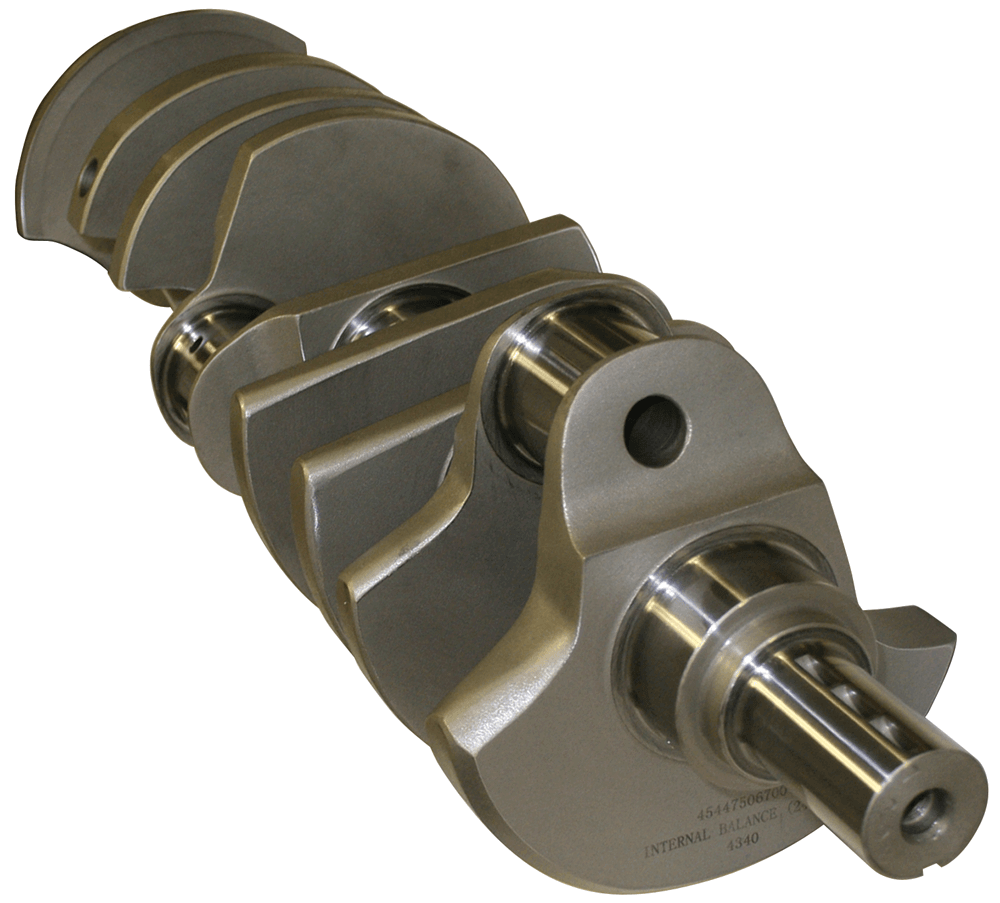 Howards Cams
920.233.5228
Howardscams.com
PROCESSING POWER
JL Audio's new VXi high-performance amplifier has come to fruition through a collaboration with AKM. All eight models are integrated with a special configuration of their triple-core Digital Signal Processor. With this powerful DSP, the tuning feature set is varied and flexible, allowing for signal routing and mixing, parametric equalization, delay in 0.01-ms increments, phase correction, polarity and level control in 0.1-dB increments with all processing done at 24 bits. These robust capabilities are matched in JL Audio's TüN software, which allows all tuning and parameter adjustment to be carried out via external device.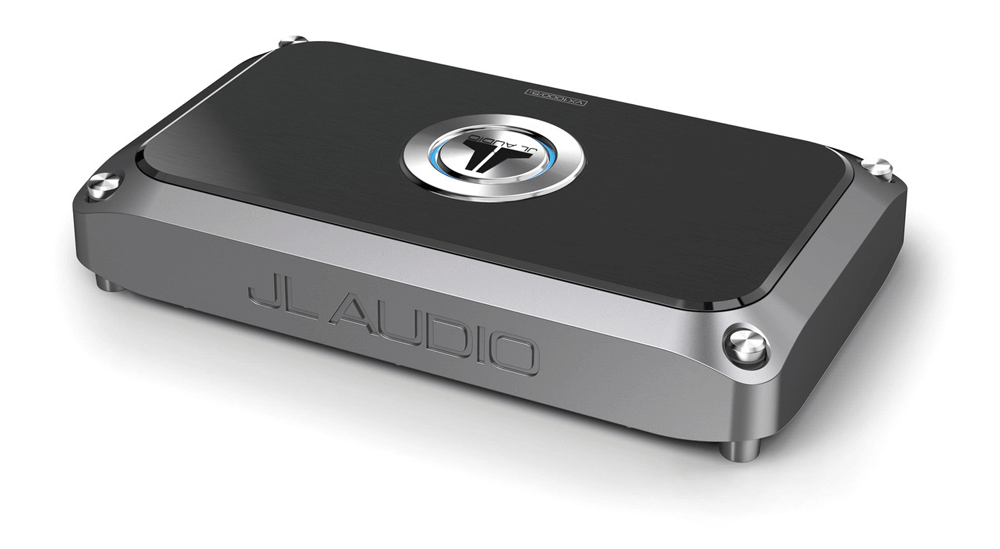 JL Audio
Jlaudio.com
GET SLAMMED
Slam Specialties' MC.2 controller allows you to control your air ride in style. The MC.2 controller features four corner control and valve-orientation mode programming. The billet aluminum case is available in black anodized, gun metal anodized and polished coloring. The unit also features customizable, LED-backlit buttons in 12 color options, making this controller functional and unique to your ride.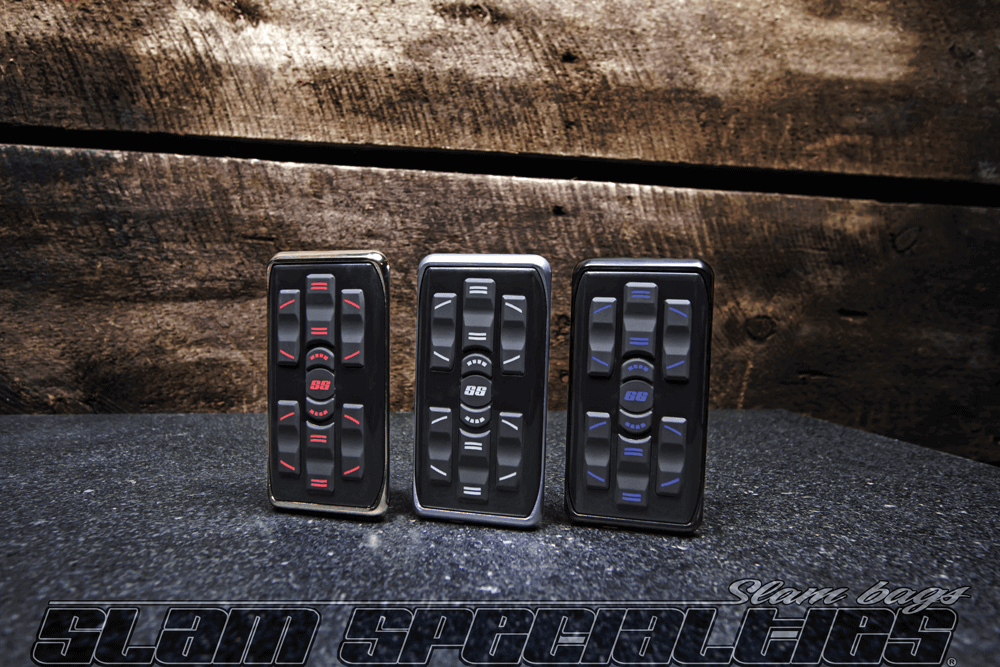 Slam Specialties
888.352.5225
Slamspecialties.com