Sidestep annoying and awkward u-joint angles with IDIDIT's versatile new product.
Tecumseh, Michigan: The research & development team at IDIDIT, LLC has formulated a modern solution for an age-old steering problem.
The awkward angles and tight spacing around the steering shaft and on both sides of the firewall no longer has to be a nuisance. IDIDIT's Sidestep is now available to relocate the position of the shaft. The extra space created can be repurposed under the hood for added horsepower, or in the cab for more leg room.
The IDIDIT Sidestep is an all-billet piece constructed out of aircraft grade aluminum and is ideal for custom hot rods, race cars and restoration jobs. The Sidestep measures 3-inches wide and 2-inches deep (not including splines), with 3⁄4-36 spline output shafts and the choice between 8-, 10-, 12, or 16-inch lengths, and is available in raw machined or polished finishes.
The IDIDIT Sidestep also features a double roller chain and withstands 10X OEM failure load for safety, based on IDIDIT's in-house engineering testing. The IDIDIT Sidestep is now available in raw machined or polished finish.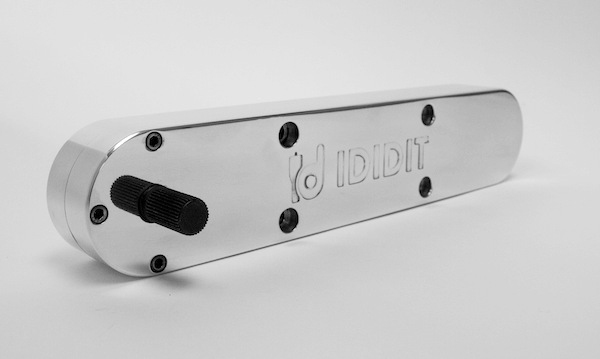 For further information, call IDIDIT at 517-424-0577 or email sales@ididit.com