BOOSTING BITE FOR 2014-PLUS GM TRUCKS AND SUVS
WITH SEMA TAKING place in the fall, truck builders scheduled to debut their creations under the bright Vegas lights put their projects into overdrive during the lead up to the first week in November. Chad Carothers isn't exactly new to the slow tightening of the SEMA-crunch noose; he's been around the block a few times before. In 2016, he built a coil-over-style '15 Chevy Silverado aimed to deliver optimum on-road performance, and in 2017, he stuck with a similar formula with his Sharknado project.
The '17 Silverado LTZ71 4×4 that Chad had designed with predatory shark-like style and attitude has come to life with features including a big 9-inch lift on 24-inch wheels with 35-inch tires and performance add-ons that revolved around the newly revamped E-Force supercharger kit from Edelbrock. The E-Force kit has been redesigned to deliver an increased dose of horsepower and torque in a complete kit that includes a minimal component list. The components have also been tailored to tuck neatly underneath the factory hood to eliminate the need to alter or replace the perfectly good OE unit. Best of all, the Edelbrock E-Force supercharger kit offers a healthy boost in towing capabilities that is sure to impress. Edelbrock's unique 12-inch intake runner design maximizes low-end torque, which makes the noticeable increase in towing and off -road performance possible.
With engine modifications of this magnitude, there are usually concerns about street legality (especially in California). There are absolutely no worries with the Stage 1 (Street Systems) E-Force supercharger kit; it's legal in all 50 states. Not only is the kit emissions-legal nationwide, it also features the best combination for a daily-driven application that is fueled on a tune for both 91 and 93 octane depending on specific performance modifications. While the '17 Silverado seen here might not finish as a big tower or off -roader, it's reassuring to know there's a deep well of power and torque to tap into if the need arises.
Follow along as Chad pops the hood of his brandnew '17 Silverado and installs Edelbrock's E-Force supercharger kit in the comfort of his own driveway. His truck will soon be equipped with one of the hottest performance packages on the market today.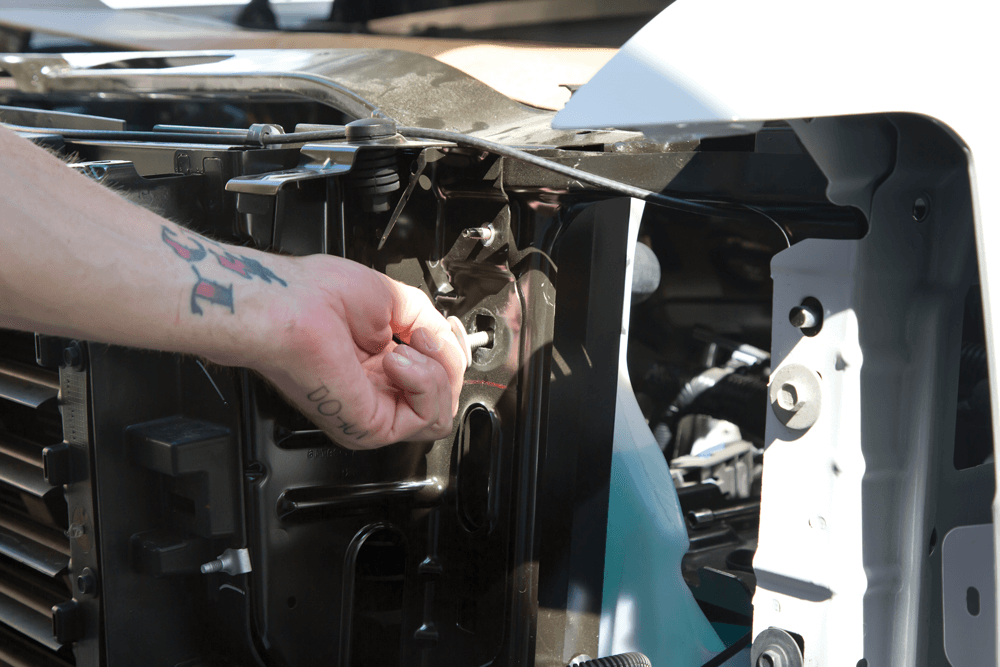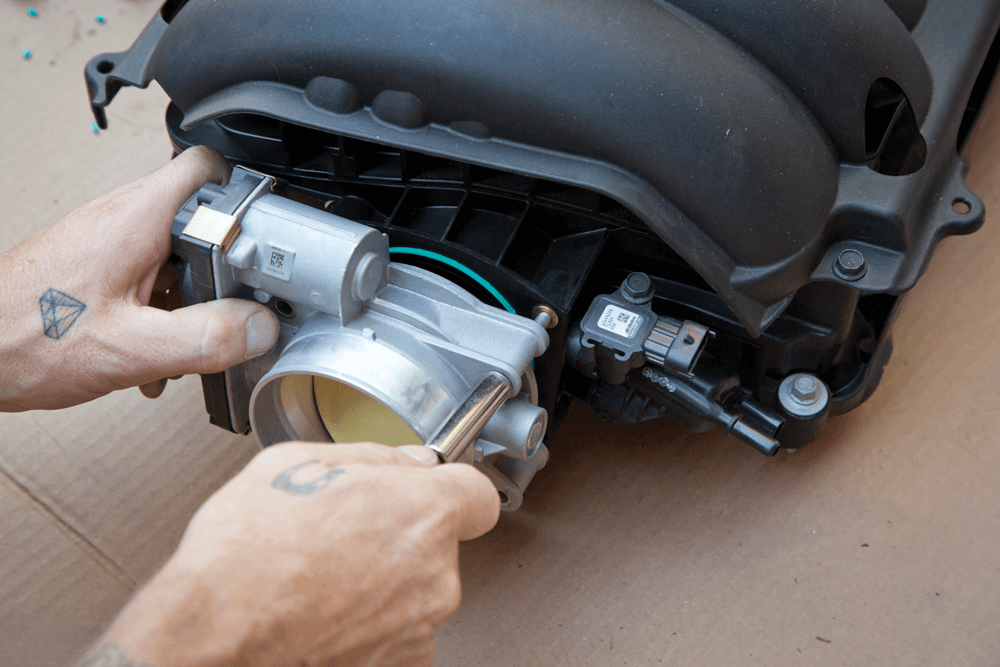 • Edelbrock
310.781.2222
Edelbrock.com
• Index Ink
Inktheworld.com