Manufacturer Visit: Road Armor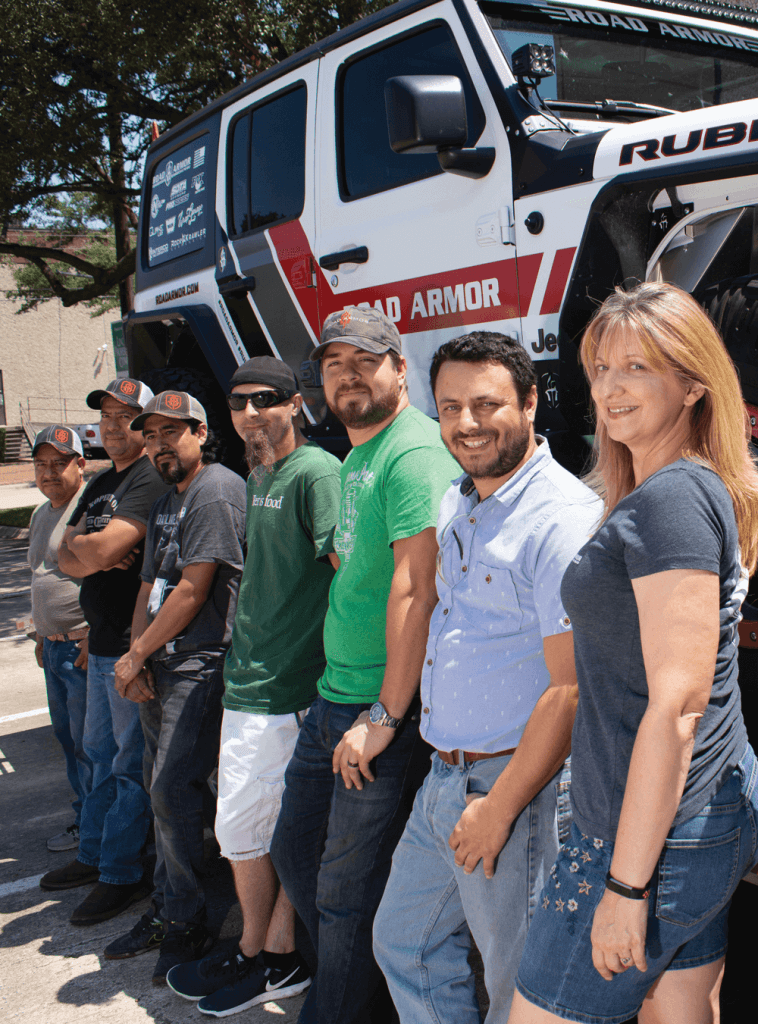 Visiting manufacturers is one of the biggest perks of being in "the biz." Not only do you get to see where the industry's favorite products are made, but you also get to see stuff that's still in the design stages and even off-limits to the public, which is pretty rad in and of itself.
During the height of this past show season, we were in Texas quite a bit covering different events throughout the state. Eventually we found ourselves in Dallas, which, not coincidentally, is home to Road Armor. Those of you who strictly dig lowered trucks might not recognize the name, but for those who live the lifted lifestyle, Road Armor is known as being among the best.
We were given a full tour of the Road Armor facilities, which included checking out some of their newest products firsthand, as well as seeing exactly what's involved in creating some of the heaviest-duty truck stuff on the planet! To say that we were impressed by the meticulous nature of the manufacturing processes would be an understatement!
The company was founded in 2000, when the idea to start producing multi-faceted bumpers that could work as well as they looked was first conceived. Several iterations later, the company and its bumpers have become a standard among off-roaders. And eventually, the company became so well-known for its quality and indestructibility that many of its products have found their way onto United States military and allied forces vehicles. How's that for an endorsement?
With easy bolt-on installation and tons of options and accessories to choose from, every Road Armor bumper can be as unique as you wanna make it!
Also consider that all Road Armor bumpers are made in the USA and backed by the company's lifetime guarantee, and you can see why so many people have chosen its metal masterpieces over the years. For more information regarding Road Armor, visit www.roadarmor.com.ST
We can't say enough nice things about the crew here at Road Armor. They gave us a tour around their facility and went over all the advancements since day one.