F-100+Cop Car=Epic Cruiser
AS IN MOST CASES, THERE WASN'T much of a reason for this project– at first. Solomon Lunger, who heads up Unibody Union, was just cruising around on his Facebook group when he saw a 1963 F-100 Unibody Big Back Window up for sale from his buddy Ben in Mississippi. The truck immediately stood out to because it was a Big Back Window Shortie with great patina. Anyone who knows Unibodies knows this short bed big window truck is pretty much the holy grail of the Unis.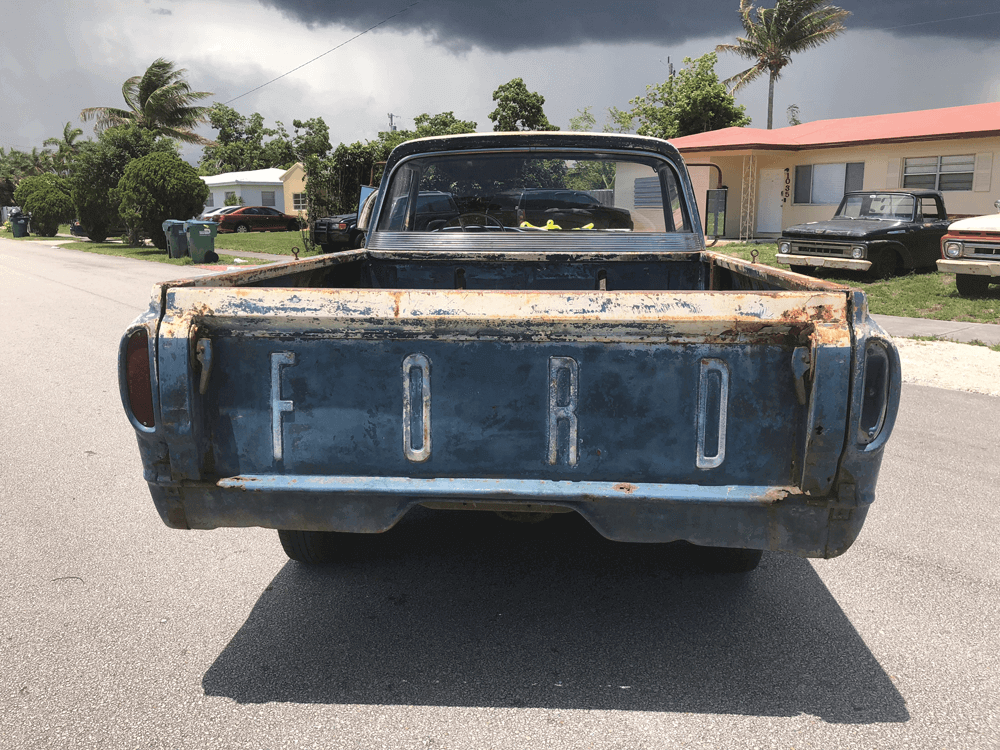 Solomon reached out to Ben and started to ask him for more information and details about the truck, and almost instantly they struck a deal. With no real plans for the truck, Solomon had it shipped from Mississippi to South Florida. Once it got home, he gave it a good once (or twice) over and a solid cleaning. After about 50-plus years of being a farm truck, it was definitely due for one. Taking a mental list of what could come, he power washed the outside, removed the bench seat and went to town on the interior. The floors that once looked solid were not. It had the original rubber floormat and under that about an inch of dried up dirt and grass. Since the floors were shot, he just stuck it in the backyard with no immediate plans to do anything to it.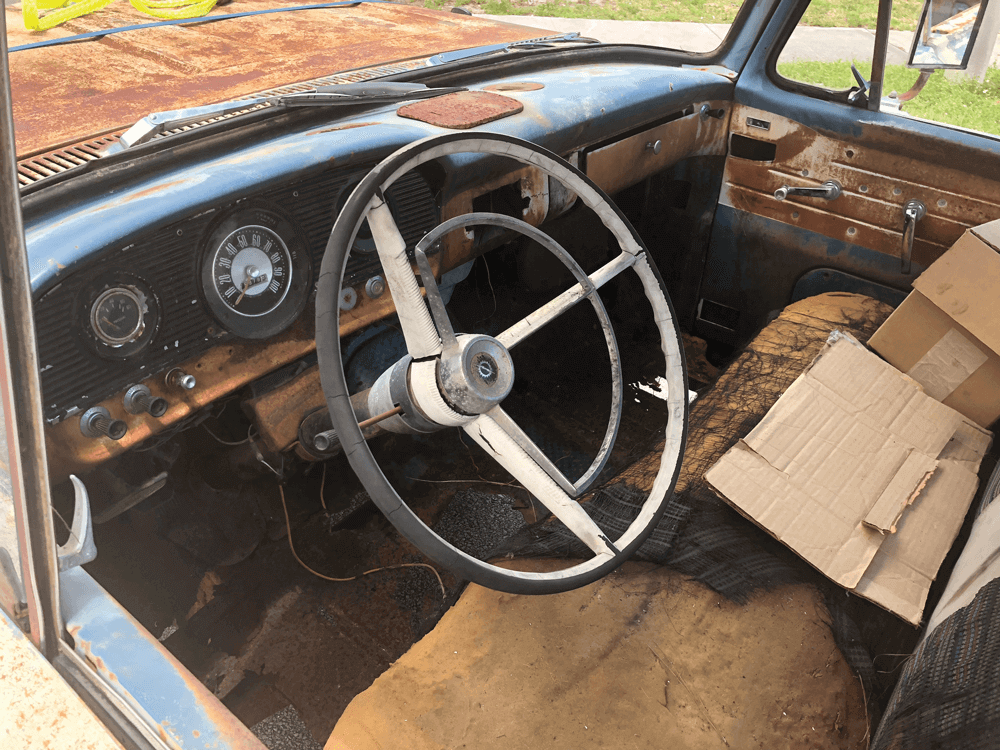 Last year Solomon helped his buddy Simi (the other half of Unibody Union) build his 1961 F-100 Unibody known as Black Sheep on a 2004 Mercury Grand Marquis frame and drivetrain. Once it was complete it became Simi's daily driver. The idea of having a rusty and crusty old truck with a body that's beat up but a very reliable widely available car underneath was just a perfect recipe. Being that Solomon and Simi both have Unibody trucks, they are constantly driving them going to shows all over, so driver quality was a must. Solomon's other Unibody, a 1961 now known as "Ol Red," is an all original survivor truck, sporting everything from factory. As you can imagine, it is not easy to keep up with a 2004 Grand Marquis powered Unibody when cruising together, and Solomon doesn't want to cut up his beloved '61 which is so pristine and original. So the idea of doing a similar swap came to mind for True Blue.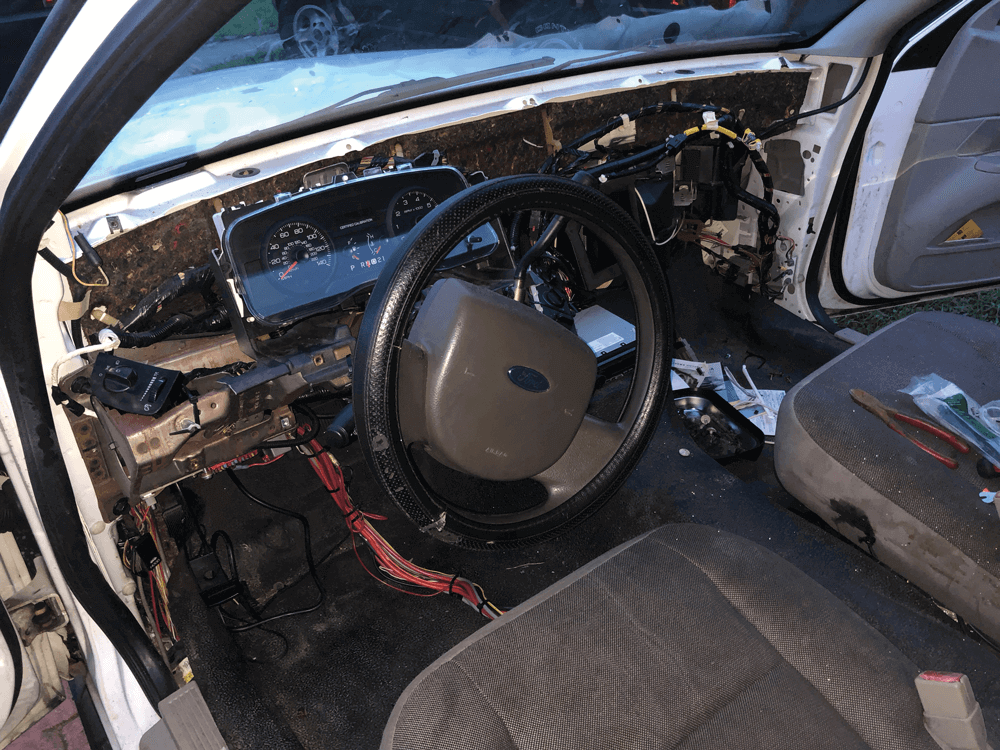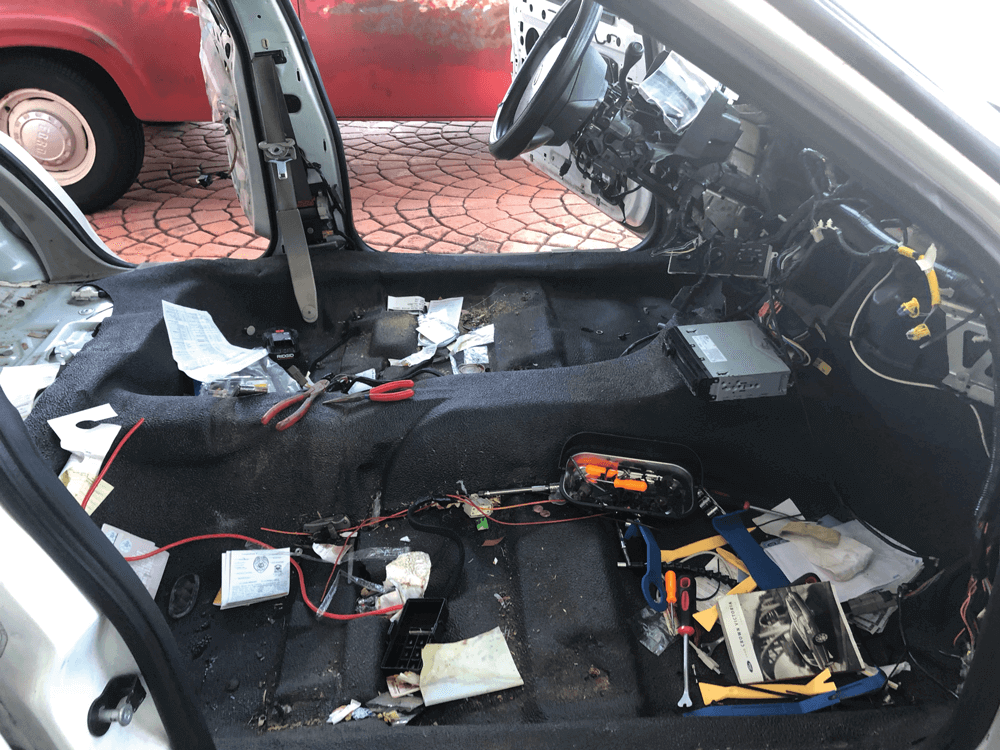 One of the things that a full swap offered was the ability to use the Crown Vic firewall and floor and with the nice shell of the '63 that needed its floors replaced. The idea was struck—a full Crown Vic swap keeping ol' True Blue roadworthy in no time! The truck had beautiful patina with a few rough areas, but overall it was a very solid shell. When doing Simi's swap, they used a Grand Marquis, which is a more luxurious car than a P71 Crown Vic, but Solomon opted to go for the P71 Crown Vic route for a few reasons. The car came with a more performanceoriented suspension, a special transmission shift kit, Posi rearend and the Police ECU tune. Another bonus: fewer luxury options also meant less complicated wiring.
Knowing what he wanted for a base, he started to search used goverment fleet vehicle auctions. He found many good contenders, but most of them had a very clean car body and were priced too high. Since he didn't need the body, he started searching for wrecked units with drivetrain and frontends in good condition. He came across a 2008 P71 from a local police department that had been in a side impact accident but it had no frame damage. He instantly knew that it was the one. Being that most people wouldn't be interested in it, he bid low and waited. With a little luck on his side, he won the auction and True Blue had its donor car.
Solomon made a plan of attack. Knowing how the build would go was a big advantage to help things go more smoothly, although snags are always bound up in style builds. They did Simi's Truck in just 20 days flat. Being rookies, they cut many corners and overlooked some things. So instead of jumping in head first again, Solomon decided to tackle the build in a different way, starting with getting a rendering of the truck and putting the design to paper. He got together with his good friend Ben Hermance of Hermance Design and laid out a blueprint of Project True Blue.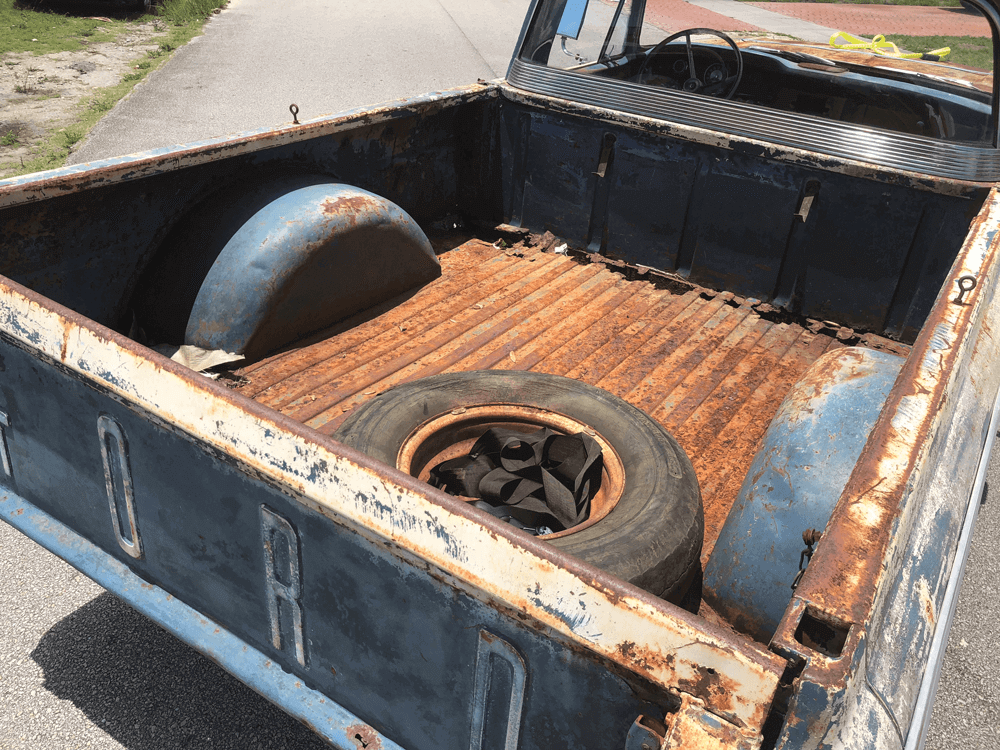 Next step was figuring out what was worn out on the old police car. With a little under 150,000 miles, it needed a few things serviced and upgraded. Solomon got in touch with Chris at ADTR.net who specializes in Crown Vic performance. He put together a list of suspension upgrades that would take the Vic to the next level, starting with ADTR's 1 3/8-inch front and 1-inch rear sway bars, Heinous billet upper and lower rear control arms, Metco billet Watts Link and going from the factory coil spring to upgraded coilovers. Next were some performance updates. To get the 4.6L motor roaring, he added some Stainless Works headers and exhaust.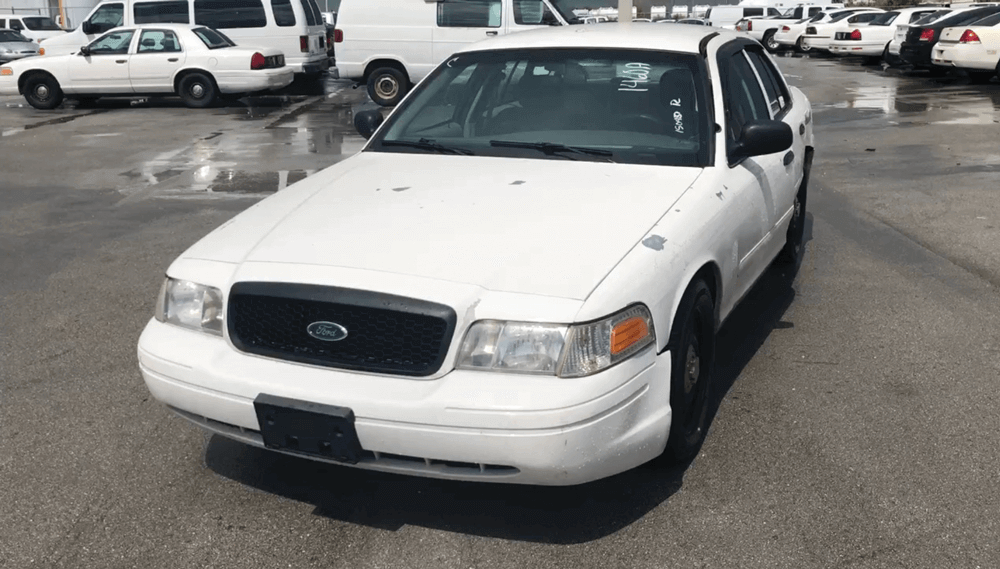 Currently, he's unsure if a power adder will be in True Blue's future, but one thing for certain: This build is going to be cool, and we'll follow along the rest of the build process right here in these very pages! Most of the build will be done by the Unibody Union duo at i95 Motorsports in Hallendale Beach, Florida. Solomon is currently stacking up parts and will be starting to tackle this project in the next few months, so expect to see a full documentation of the mods right here in the coming months to show you how you can turn your old beat up truck into a mean machine. With all the benefits of independent front suspension, rack and pinion steering, 4-wheel disk brakes, watts link rearend, 4.6L mod motor, 4-speed trans and much more, the Crown Vic platform is really becoming a popular swap for these old F-100s. Stay tuned!