ADDING STYLE WITH MAR-K'S C-10 1967-72 SIDE MOLDING
HAVING THE RIGHT look is everything. All it takes is the smallest detail to make or break the appearance of your truck. For Ray Greenlee, his '69 C-10 was already top-notch, but even though the truck looked good, he wanted to take it to the next level with side molding.
While researching products, Ray came across MAR-K Manufacturing. He soon discovered that the Oklahoma City, Oklahoma company has been around since 1975. MAR-K's side molding starts as raw aluminum, next it's rolled out like the factory versions, polished, anodized, and then the black sections are powder-coated. The best part is that this is all done in the USA.
Raymond is a paint and body specialist at Lewis Milinich Body Shop and knows good quality when he sees it. When he received the side molding kit, he knew MAR-K was serious. Even the shipping box looked very professional with plenty of padding to ensure the parts were well protected. He was also impressed by how easy it was to install the kit. Often, molding from other companies is made overseas and doesn't fit well. Raymond had no problems attaching the pieces of the kit to his truck.
Follow the steps on the next few pages to see for yourself how easily the installation went.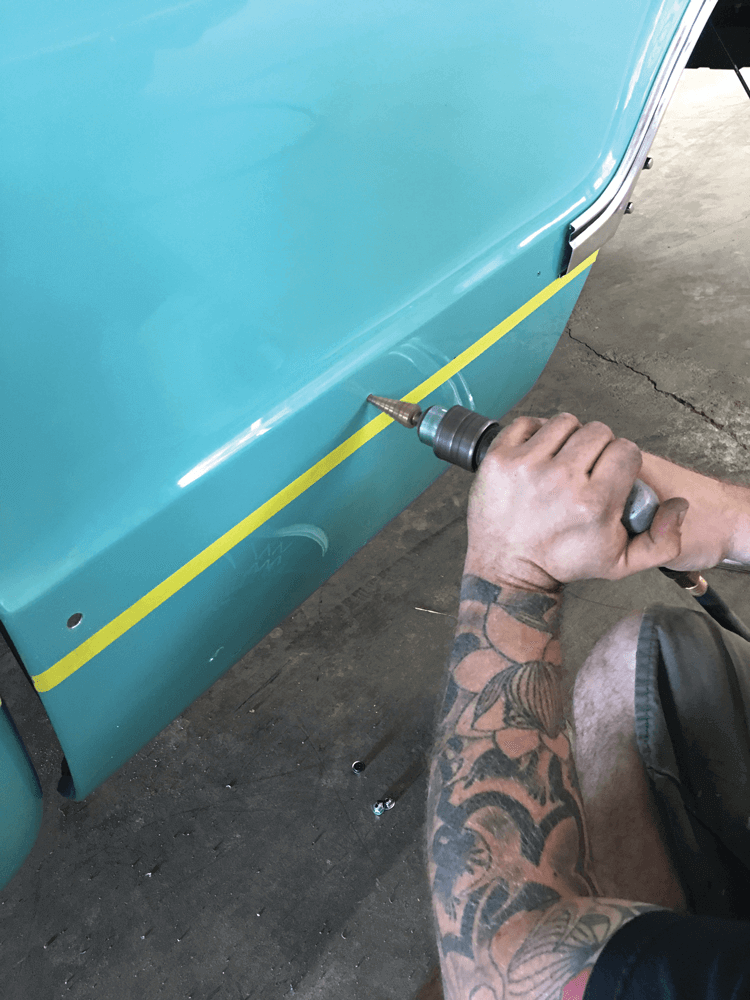 • Lewis Milinich Body Shop
559.582.1741
Facebook.com/Lewis-Milinich-Body-Shop
• MAR-K Quality Parts
844.627.5844
Mar-k.com